During Pakistan's first decade, Sardar Abdur Rab Nishtar was one of the nation's greatest leaders. Indeed, his contribution to national consolidation and integration was perhaps next only to Quaid-i-Azam Muhammad Ali Jinnah and Liaquat Ali Khan. That also explains the people's insistence, backed by Mohtarma Fatima Jinnah, on burying him near his erstwhile colleagues. And he was buried on the site reserved for the Quaid's mausoleum, despite Feroz Khan Noon Government's serious objections and great reluctance.
| Title | Description |
| --- | --- |
| Personal | |
| Name: | Abdur Rab Nishtar |
| In Urdu: | عبد الرب نشتر |
| Famous As: | Pakistan Movement Activist |
| Nationality: | Pakistani People |
| Education: | LLB Degree |
| Religion: | Islam |
| Profession: | Politician |
| Born | |
| Date: | 13 June 1899 |
| Place: | Peshawar, British India |
| Family | |
| Children: | Tariq Nishtar (son) |
| Died | |
| Date: | 14 February 1958 |
| Rest Place: | Karachi, West Pakistan |
| Career | |
| Political Party: | Pakistan Muslim League |
| In Office | |
| Role: | 2nd Governor of West Punjab |
| Dates: | In office 2 August 1949 – 24 November 1951 |
| Governor General : | Khawaja Nazimuddin Malik Ghulam Muhammad |
| Monarch : | George VI |
| Preceded By: | Francis Mudie |
| Succeeded By: | Ibrahim Ismail Chundrigar |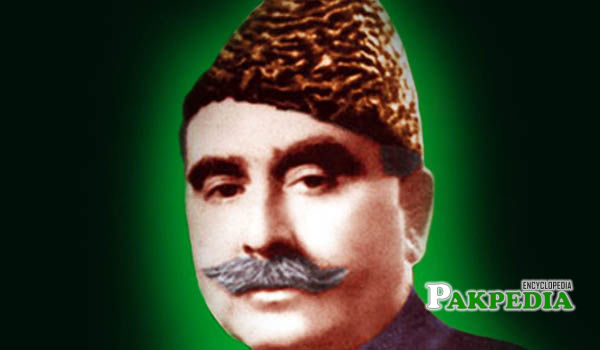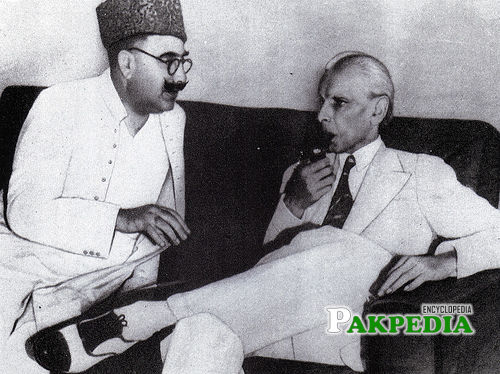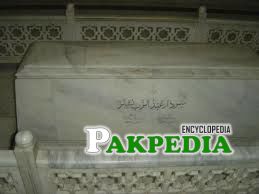 Biography

Sardar Abdur Rab Nishtar was born in Peshawar City. His father was a government contractor. Young Nishtar attended mission school and later Sanatan Dharram High School in Peshawar. He dropped out of Edwardes College after a mediocre performance at the end of two years. Despite has father's wish to join the family business, the youth Nishtar persisted in his studies as a private student passing Persian Honours and later in 1923 receiving a Bachelor of Arts degree from the Punjab University. In keeping with the tradition of the new urban Muslims, he went to Aligarh and received an LL.B with honours from Aligarh Muslim University in 1925. During his stay in Aligarh he developed close friendship with Maulana Muhammad Ali Johar who later led the Khilafat Movement. His friendship with Johar would prove to be a turning point in his life. Upon returning to Peshawar he joined the law practice of Khan Bahadur Saadullah Khan, a well-known local barrister, and settled down to a leisurely life of a town gentlema.[1]  Biography 
Political Career
He was very religious and he was very fond of Islam. He was influenced by Maulana Ali. Sardar Nishtar was in politics since the Khilafat days (1920-22) but it was during 1945-47 that he became an all-India figure. He joined Indian National Congress for some time. He was very good co-worker of Mohammad Ali Jinnah. Jinnah always guides him in every type of political issue or problem and he also didn't let him down in any affair.
Federal Minister
When Punjab Provincial Government was discharged in 1949, Sardar Abdur Rab Nishtar became a Governor of the province "Punjab" He was the first Governor. He worked as a Governor for about two years. He had done many important things for the people of Punjab.
Sardar Nishtar as a lawyer
He has done L.L.B and he worked in the Court. His political mind become clear much earlier that Hindus and Muslims cannot live together because they were totally different from every aspect. The family of Sardar A. Nshtar was not in a favor to enter their son in the field of politics, it was a reason behind it that was faced by his family.
Role in Pakistan
He worked very hard for the separate homeland of the Muslims with Quaid-e-Azam Mohammad Ali Jinnah. He went to India to address to gatherings and meet people to solve and discuss the problems of the Muslims. After the establishment of Pakistan, Sardar Nishtar maximized his efforts in order to work for the betterment of people and for the country. He led his life with simplicity. He was very sympathetic and he worked with strong spirit to safe the rights of the Muslims.[2] Political Career
President of Pakistan Muslim League

His supreme leader, Nishtar believed in service above self. Indeed, his was a life of unremitting service to his people and his country, and he never cared for any office. Even the presidentship of Pakistan Muslim League which he occupied during the last two years of his life (1956-58) was not of his seeking: he consented to occupy it in the interest of the nation when the various groups in the organization sought him not only as the consensus candidate, but also as one who had the organizational ability, the tenacity, the devotion and the stature to accomplish the onerous task that awaited the future incumbent, with singular success.[3] President of Pakistan Muslim League 
Leadership of the Muslim League Party
He subsequently took over the leadership of the Muslim League party and the League was expected to do well in West Pakistan in the planned 1959 elections but unfortunately he died before elections.[4] Leadership of the Muslim League Party 
Pakistan Movement
Fourth, Sardar Nishtar was also one of those few men who stood steadfast to the ideology behind the Pakistan Movement. After the fateful events of April 1953 when Governor General Ghulam Muhammad struck down the legally constituted Nazimuddin government, paving the way for a reash of political disruptions in subsequent years. On this precipitate action, Sardar Nishtar's comment was summed up in two couplest:"Bas itni khata par rahbari cheeni gayee hum say/Kay hum say qafilay manizil pay lutwa'ay nahi jatay" ("Leadership was snatched from us merely on the ground that we cannot abandon the masses at the mercy of decoits"), and, "Nairangeay siyasat-i-dauran to dekhi'ay/Manzil unheen mili jo shareek-i-safar na thay" ("Look at the irony of contemporary politics/those who shunned the Caravan, have reached the Destination!").
Tours in East Pakistan

His tours in East Pakistan during 1955 were hugely successful. And even in death, he could draw such crowds, although he held no office, nor was the League in power. Anyone who had watched the huge concourse of people preceding and following his bier on M.A. Jinnah Road on that fateful Friday (February 14, 1958) could not have helped the inescapable conclusion that he was essentially a man of the masses.
Planning for a Third Medical College
During his three years as governor, among other things, he initiated the planning for a third medical college in the Punjab. The college was started after his tenure as governor and as a token of appreciation the college was named after him.
After the Assassination
In 1952 after the assassination of Liaquat Ali Khan, Khwaja Nazim Uddin assumed the premiership of the country. Nishtar was asked to return to the Center and serve as the minister of industries. This move, however, was shortlived. Ghulam Muhammad, a civil servant, who through intrigue had become the governor general, dissolved the constitutional assembly and dismissed the government. Nishtar was shocked and outraged. In his mind there was no justification for such a drastic measure. Nishtar refused the offer to join the new cabinet and decided to stay out of the government.
Poet
He was also a gifted poet. His poetry reflects the highest human values and a sincere urge for social reforms.[5]  Poet 
Death
So Nishtar retired after his dynamic participation in the government for six years. He had been suffering from heart disease and blood pressure since 1953. He died of heart attack on 14th of February 1958 in Karachi.[6]  Death