Abdur Rab Nishtar was an activist, stalwart of the Muslim League, and the Pakistan Movement leader. He, later on, became a Pakistani political figure from NWFP. Jinnah himself had chosen him to represent Muslim League and Muslims at the 2nd Simla Conference in 1946 and in the Leaders' Conference in June 1947 with the Viceroy on partition-plan and in 'Interim-Government.'
He was a great leader who earned Jinnah's trust and confidence. During the founding phase of Pakistan, no other leader except Liaquat and Jinnah had become appealing to the masses as Abdur Rab did. Whether he went in West or East, he drew massive crowds. This article has every detail about him, including Abdur Rab Nishtar Biography.
| Title | Description |
| --- | --- |
| Personal | |
| Name: | Abdur Rab Nishtar |
| In Urdu: | عبد الرب نشتر |
| Famous As: | Pakistan Movement Activist |
| Nationality: | Pakistani People |
| Education: | LLB Degree |
| Religion: | Islam |
| Profession: | Politician |
| Born | |
| Date: | 13 June 1899 |
| Place: | Peshawar, British India |
| Family | |
| Children: | Tariq Nishtar (son) |
| Died | |
| Date: | 14 February 1958 |
| Rest Place: | Karachi, West Pakistan |
| Career | |
| Political Party: | Pakistan Muslim League |
| In-Office | |
| Role: | 2nd Governor of West Punjab |
| Dates: | In-office 2 August 1949 – 24 November 1951 |
| Governor-General : | Khawaja Nazimuddin Malik Ghulam Muhammad |
| Monarch : | George VI |
| Preceded By: | Francis Mudie |
| Succeeded By: | Ibrahim Ismail Chundrigar |

Abdur Rab Nishtar Biography
Nishtar was among the most outstanding nations, and his contributions and efforts to national integration and consolidation were next to Muhammad Ali Jinnah. These services led to his burial near his close friend Jinnah. He was known as a loyal and dedicated political-leader having with a friendly nature.
Sardar Abdur Nishtar contributed significantly to AIML and Indian Sub-Continent's Muslims, generating Islamic spirit and political awareness. He was a close aide of both Maulana Shaukat and Maulana Johar. A point came in their friendship when Muhammad Ali Johar told him that he is opposing Jinnah for his act of re-organizing AIML.
After knowing the details of the Johar-Jinnah discussion, he decided to favor Jinnah's proposal and even successfully convinced Johar to do the same. He was a supreme leader who believed in the benefits and betterment of his people above himself.
He spent his life serving his country and its people and never thought of any office and amenities. Even the presidential post of the Pakistan Muslim League that he held during the last 2-years of life was not for his benefit, but he accepted this post to serve the nation. His devotion to duty, dedication to principles, sincerity to the purpose were unmatched and exemplary in Pakistan of the mid-1950s.
Nishtar Date of Birth
He opened his eyes on 13th June 1899 in Peshawar, British India.
Education of Nishtar
He attended Christian Mission-School for his early education and later enrolled at Bombay 'Sanathan Dharam High School.' He completed his graduation from Peshawar's Edward College and later completed B.A degree in 1923 from Punjab university in Lahore. Later, he went to Aligarh and secured a Law degree with honors in 1925 from AMU (Aligarh Muslim University).
Abdur Rab Nishtar Family
Nishtar's father, Maulvi Abdul Hanan, was a leading politician from a Pashtun tribe Kakar, who opposed 'British Raj' fiercely in India. His ancestors belonged to North-Baluchistan's Zhob district but later moved to Peshawar, British India.
His son Dr. Tariq Nishtar was a renowned physician-professor and passed away in 2015. His grand-daughter, Dr. Sania Nishtar, serves as Special-Assistant on Poverty Alleviation & Social-Safety to PM Imran Khan.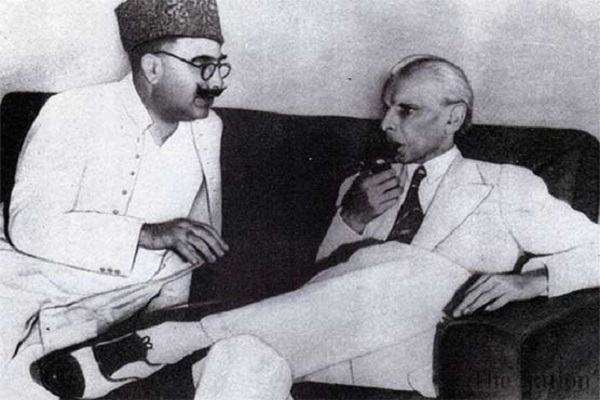 Career
Political Career
He possessed strong religious beliefs and a keen interest in Islamic-mysticism. Along with Maulana Ali Jauhar, he participated in the 'India-Muslim Movement' from 1919-1920, and from 1927-1931 he remained an 'Indian National Congress' member. He got elected Peshawar Municipal Committee and Municipal Commissioner from 1929-1938.
He joined AIML (All-India Muslim League) and became an associate of the founder of Pakistan, Muhammad Ali Jinnah. Abdur Rab Nishtar remained a member of the Legislative Assembly of NWFP, and AIML Council's member from 1937-1945, NWFP's finance minister from 1943 to 1945, AIML Working-Committee's member from 1944 to 1947, and represented AIML in 1945 at Simla-Conference.
Services as Muslim League Leader
Subsequently, he held leadership of the political party 'Muslim League,' and it was expected that the party would perform well in 1959 elections planned to be held in West-Pakistan. Still, life didn't give him a chance to see the success of his party. He remained Pakistan Muslim League's president from 1956-1958.
Federal Minister
After Pakistan's establishment, he was designated as Communication Minister in Pakistan and served at this post from 1947-1949. He introduced Urdu dialect use in Pakistan Post Office and Pakistan Railways.
In 1949 after the dismissal of the Provincial Government of Punjab, he got designated as Punjab Governor, the 1st Pakistani Governor in the history of Pakistan). He ran his Governorship effectively for 2-years and paved the way for an elected Government's restoration in 1951.
Nomination for the post of PM
After the assassination of Liaquat Ali Khan, Nishtar's name was nominated for Pakistani PM's post.  Senior liberal officials and senior secularists blocked his appointment, including future Pakistani President Iskandar Mirza, because of his Islamic and conservative views.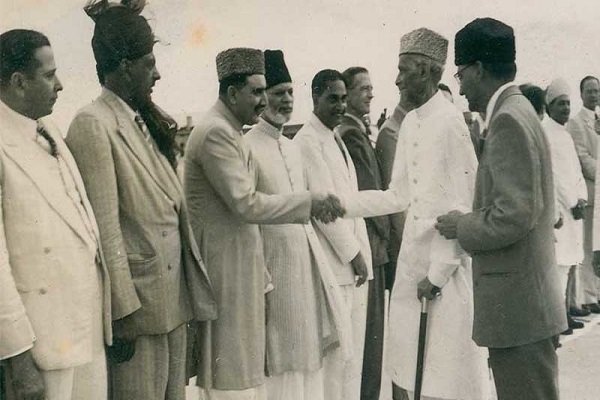 Stood Against Corrupt Pakistani Politicians
He disagreed with the Government due to the dismissal of the Government of PM Khawaja Nazimuddin by Governor-General Ghulam Mohammad. Sardar Abdur Rab Nishtar refused to have involved in this undemocratic act. He became part of the opposition. When the 1st Pakistani Constitution was implemented in 1956, he got designated as Party president.
This appointment was against the will of President Iskandar and then-PM Chaudhry Muhammad Ali, who was in favor of Dr. Khan Sahib as CM West-Pakistan. At the same time, Abdur Rab wanted a Muslim League member for this post.
Abdur Rab Nishtar Death
He passed away in Karachi after suffering a heart attack on 14th Feb 1958. He was high blood pressure and heart patient since 1953. Rab Bishtar was embedded at Jinnah Mausoleum near Mazar-e-Quaid, Pakistan's founding father, to praise his services in Pakistan's foundation.
Legacy
Multan's Nishtar Hospital and Nishtar Medical College are named after him. At the same time, Karachi's Nishtar Road and Nishtar Park are also named after him to honor him.
Honorary Postage Stamp
Post Office of Pakistan issued an honorary postage stamp to honor his services as a freedom pioneer in 1990.