Sir Muhammad Iqbal widely known as Allama Iqbal  was a poet, philosopher, and politician, as well as an academic, barrister and scholar in British India who is widely regarded as having inspired the Pakistan Movement. He is called the "Spiritual father of Pakistan". He is considered one of the most important figures in Urdu literature, with literary work in both the Urdu and Persian languages. On his return from Europe, he gained his livelihood by the practice of law, but his fame came from his Persian- and Urdu-language poetry, which was written in the classical style for public recitation. Through poetic symposia and in a milieu in which memorizing verse was customary, his poetry became widely known, even among the illiterate. Almost all the cultured Indian and Pakistani Muslims of his and later generations have had the habit of quoting Iqbal.
| Title | Description |
| --- | --- |
| Personal | |
| Name: | Allama Muhammad Iqbal |
| Other names: | Poet of the East |
| In Urdu: | محمدعلامہ اقبال |
| Famous As: | Urdu poetry, Persian poetry, Law |
| Nationality: | Pakistani |
| Region: | British Raj |
| Education: | Bachelor of Arts in philosophy, English literature and Arabic in 1897, Masters of Arts,Doctor of Philosophy degree from the Ludwig Maximilian University of Munich. |
| Religion: | Islam |
| Profession: | Poet, Philosopher, Politician |
| Notable ideas: | Two-nation theory, Conception of Pakistan. |
| Era : | 20th-century philosophy |
| Notable work: | Asrar-e-Khudi, Rumuz-e-Bekhudi, Payam-e-Mashriq, Zabur-e-Ajam, Javed Nama |
| Alma mater: | Scotch Mission College (F.A.) Government College (B.A., M.A.) University of Cambridge (B.A.) University of Munich (Ph.D.) |
| Born | |
| Date: | 9 November 1877 |
| Place: | Sialkot, Punjab, British India |
| Family | |
| Spouse: | First Wife Karim Bibi,Second Wife Sardar Begum,Third Wife Mukhtar Begum |
| Children: | Miraj Begum,Aftab Iqbal,Javed Iqbal |
| Parents: | Shaikh Nur Muhammad,Imam Bibi |
| Siblings : | Taleb Bibi,Karim Bibi, Fatima Bibi, Zainab Bibi |
| Died | |
| Date: | 21 April 1938 |
| Rest Place: | Lahore, Punjab, British India |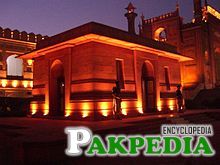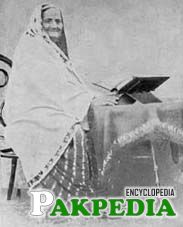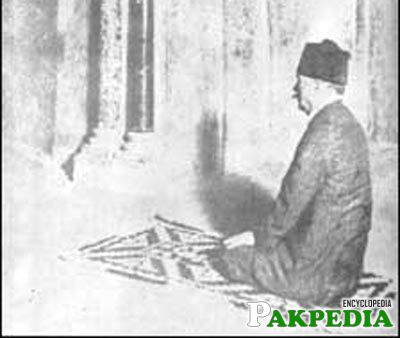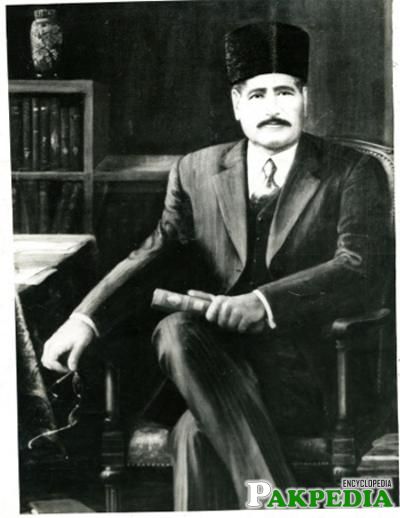 bPersonal Lifeb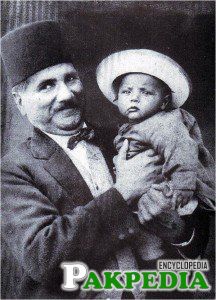 Allama Iqbal's born in Sialkot  on 1877. Sheikh Nur Muhammd, Allama Iqbal's father, being a pious and religious person himself, arranged best of religious and contemporary education that he could.Iqbal was educated and groomed initially at home by a renowned scholar of his times, Syed Mir Hassan who furnished Allama Iqbal with the basic knowledge of Urdu, Persian, Arabic, History, Philosophy and Islamic Studies, also discovering and nourishing the talent of his poetry in its initial stages, which lead Allama Iqbal to produce the greatest of Urdu and Persian poetry of all times.
He accomplished his Bachelor and Master degrees with various distinctions and was appointed to Arabic readership in Oriental College Lahore. It was where he got his first Urdu publication in 1903, i.e. The Knowledge of Economics or Ilm ul Iqtisad (Urdu translation).
But his untamed quests for knowledge soon lead him to Europe where his educational career culminated even further in various renowned institutions, also becoming a barrister from Lincoln's Inn at London, England.It was in England that he got involved practically in politics in 1908, elected as a member of executive committee for All India Muslim League of its British Chapter.He got back to subcontinent after his educational achievements to continue his careers in education and law.
All the while he continued with his poetry, Persian being the language of his prime interest rather than Urdu, as he believed Persian gave him more room of expression for his philosophical thoughts.Asrar-i-Khudi (1915) was his first poetic compilation in Persian, followed closely by Rumuz-i-Bekhudi (1917), Payam-i-Mashriq, Zabur-i-Ajam, Javiadnama and Armaghan-i-Hijaz (1938). All of these were in Persian but a small part of the last one contained Urdu poetry as well.His first Urdu poetic compilation was named Bang-i-Dara (1924) followed by Bal-i-Jibril (1935) and Zarb-i-Kalim (1936). One sees Allama Iqbal's top poetic self in Urdu poetry in Bal-i-Jibril.[1] Urdu and Persian Poetry Revolutionary poetry
bHigher Education in Europeb


Iqbal was influenced by the teachings of Sir Thomas Arnold, his philosophy teacher at Government college Lahore. Arnold's teachings determined Iqbal to pursue higher education in the West, and in 1905, he travelled to England for that purpose. Iqbal qualified for a scholarship from Trinity College, University of Cambridge and obtained Bachelor of Arts in 1906, and in the same year he was called to the bar as a barrister from Lincoln's Inn. In 1907, Iqbal moved to Germany to pursue his doctoral studies, and earned a Doctor of Philosophy degree from the Ludwig Maximilian University of Munich in 1908. Working under the guidance of Friedrich Hommel, Iqbal's doctoral thesis entitled The Development of Metaphysics in Persia was published.[2] Allama Iqbal 73rd Death Anniversy[3] A selection of the poetry of Allama iqbal
During Iqbal's stay in Heidelberg in 1907 his German teacher Emma Wegenast taught him about Goethe's Faust, Heine and Nietzsche. During his study in Europe, Iqbal began to write poetry in Persian. He prioritised it because he believed he had found an easy way to express his thoughts. He would write continuously in Persian throughout his life.
bIqbal Jinnah and concept of Pakistanb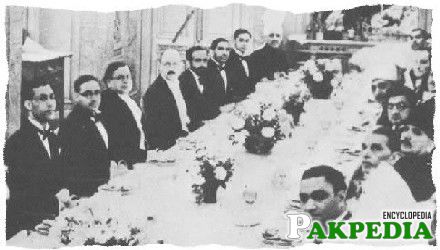 Ideologically separated from Congress Muslim leaders, Iqbal had also been disillusioned with the politicians of the Muslim League owing to the factional conflict that plagued the League in the 1920s. Discontent with factional leaders like Muhammad Shafi and Fazl-ur-Rahman, Iqbal came to believe that only Jinnah was a political leader capable of preserving unity and fulfilling the League's objectives of Muslim political empowerment. Building a strong, personal correspondence with Jinnah, Iqbal was an influential force in convincing Jinnah to end his self-imposed exile in London, return to India and take charge of the League. Iqbal firmly believed that Jinnah was the only leader capable of drawing Indian Muslims to the League and maintaining party unity before the British and the Congress[4] Allama Iqbal Pakistan movement
I know you are a busy man but I do hope you won't mind my writing to you often, as you are the only Muslim in India today to whom the community has right to look up for safe guidance through the storm which is coming to North-West India and, perhaps, to the whole of India.A separate federation of Muslim Provinces, reformed on the lines I have suggested above, is the only course by which we can secure a peaceful India and save Muslims from the domination of Non-Muslims. Why should not the Muslims of North-West India and Bengal be considered as nations entitled to self-determination just as other nations in India and outside India are.Iqbal, serving as president of the Punjab Muslim League, criticised Jinnah's political actions, including a political agreement with Punjabi leader Sir Sikandar Hyat Khan,[5] Punjabi politician whom Iqbal saw as a representative of feudal classes and not committed to Islam as the core political philosophy. Nevertheless, Iqbal worked constantly to encourage Muslim leaders and masses to support Jinnah and the League. Speaking about the political future of Muslims in India, Iqbal said:
There is only one way out. Muslims should strengthen Jinnah's hands. They should join the Muslim League. Indian question, as is now being solved, can be countered by our united front against both the Hindus and the English. Without it, our demands are not going to be accepted. People say our demands smack of communalism. This is sheer propaganda. These demands relate to the defense of our national existence…. The united front can be formed under the leadership of the Muslim League. And the Muslim League can succeed only on account of Jinnah. Now none but Jinnah is capable of leading the Muslims.
bOn March 1937 Iqbal saidb
We must not ignore the fact that the complete future of Islam as a moral and political force in Asia just reply upon the complete organization of Indian Muslim.[6] Allama iqbal Ilm k dunia
bIqbal Contextb


Then and now thus, Iqbal, by using a so-called Muslim idiom and symbolism, is by no means the poet/ thinker of Islam or of Muslims alone, although his idiom remains firmly rooted in Muslim lore via Urdu and Farsi sensibilities.The appeal of his social thought, which takes precedence over his so-called religious thought, which was anathema to many of his contemporary Muslim ulema scholars, found ready admirers from among the progressive literati, including Faiz Ahmed Faiz. This was because Faiz never read Iqbal out of the context from which his thoughts flowed and those thoughts are quite diverse when seen in their entirety as they progressed over the years.
It must also be noted that Iqbal was a poet and a thinker, and not a politician, much less a crystal ball gazer. The possibility of the miracle of democracy taking root in a post-independence India, which Nehru and Ambedkar, and Maulana Azad getting the pride of place, managed to pull off, eluded him.
It eluded him by what was to be the turn of events as they unfolded, and not because of a lack of vision on his part. Iqbal died in 1938, long before Britain would be exhausted of its military power in the Second World War to be able to hold on to India by the end of 1945, and seek rather hurriedly to pull out of India.In the years that followed, Indians troubled pluralism decisively settled for a majoritarian and market-oriented socioeconomic paradigm; in the process of democracy taking root, Urdu was gradually but virtually wiped out from the place of its birth, and with it also died the all-inclusive Muslim secular sensibility.The saving grace may be that secularism of the state, despite being under threat from the now electorally popular and now rejected Hindutva, has managed to survive, but it has extracted a heavy toll all the same: no Iqbal, not even an Abul Kalam Azad, will henceforth sprout from the Indian soil, because the Muslim sensibility in India that groomed such stalwarts has died an unsung death.Only the likes of Darul Uloom or the integrated mainstream citizen, for whom being Muslim is just a personal statistic, and not an entire way of life and thought, remain.[7] Allama Iqbal Context
bPhilosophical position and influenceb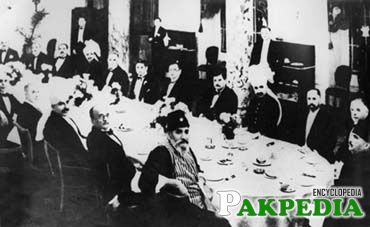 His philosophical position was articulated in The Reconstruction of Religious Thought in Islam (1934), a volume based on six lectures delivered at Madras, Hyderabad, and Aligarh in 1928-29. He argued that a rightly focused man should unceasingly generate vitality through interaction with the purposes of the living God. The Prophet Muhammad had returned from his unitary experience of God to let loose on the earth a new type of manhood and a cultural world characterized by the abolition of priesthood and hereditary kingship and by an emphasis on the study of history and nature. The Muslim community in the present age ought, through the exercise of ijtihad–the principle of legal advancement–to devise new social and political institutions. He also advocated a theory of ijma'–consensus. Iqbal tended to be progressive in adumbrating general principles of change but conservative in initiating actual change.
During the time that he was delivering these lectures, Iqbal began working with the Muslim League. At the annual session of the league at Allahabad, in 1930, he gave the presidential address, in which he made a famous statement that the Muslims of northwestern India should demand status as a separate state.[8] Dr Allama Iqbal
bIqbal grave in Lahoreb


After a long period of ill health, Iqbal died in April 1938 and was buried in front of the great Badshahi Mosque in Lahore. Two years later, the Muslim League voted for the idea of Pakistan. That the poet had influenced the making of that decision, which became a reality in 1947, is undisputed. He has been acclaimed as the father of Pakistan, and every year Iqbal Day is celebrated by Pakistanis.
Aspects of his thought are explored in K.G. Saiyidain, Iqbal's Educational Philosophy, 6th ed. rev. (1965), a standard analysis of the relevance of Iqbal's ideas about education written by a distinguished Indian educationist; Annemarie Schimmel, Gabriel's Wing, 2nd ed. (1989), a thorough analysis of Iqbal's religious symbolism, including a comprehensive bibliography in English; Syed Abdul Vahid, Iqbal: His Art and Thought, new ed. (1959), a standard introduction; Hafeez Malik (ed.), Iqbal, Poet-Philosopher of Pakistan (1971), representative Pakistani views; and S.M.H. Burney (S.M.H. Barni), Iqbal, Poet-Patriot of India (1987), focusing on nationalism and secularism in his poetry.[9] Dr.Allama Iqbal Philosopher