Khyber Pakhtunkhwa, commonly abbreviated as KPK or KP and previously called NWFP (North Frontier Province) is one of Pakistan's four provinces. It is situated in the country's northwestern region, along with the Pak-Afghan border.
Previously it was known as the NWFP (North-West Frontier Province) until 2010 when the eighteenth amendment to the Pakistani Constitution changed its name to KPK (Khyber Pakhtunkhwa) and it is also known commonly by a number of other names.
It is Pakistan's third-largest province with respect to economy and population while being the smallest of the 4-provinces geographically.
| Title | Description |
| --- | --- |
| Information | |
| Location: | Pakistan |
| Basic Information | |
| Established: | 1 July 1972 |
| Capital: | Peshawar |
| Largest city: | Khyber Pakhtunkhwa of Peshawar |
| Time zone: | PST (UTC+05:00) |
| Government | |
| Governor: | Iqbal Zafar Jhagra |
| Area | |
| Total Area: | 74,521 km² |
| Languages | |
| National: | Urdu |
| Official: | Pashto |
| Provincial: | Pashto, and English |
| Other: | Chitrali, Kohistani, Urdu and Hindko |
| Details | |
| Country: | Pakistan |
| Established: | 14 August 1947 re-established 1 July 1970 |
| Coordinates : | 34.00°N 71.32°E |
| Capital: | Peshawar |
| Largest city: | Peshawar |
| Type: | Province |
| Body: | Provincial Assembly |
| Governor: | Iqbal Zafar Jhagra (PML(N) |
| Chief Minister: | Pervez Khattak (PTI) |
| Chief Secretary: | Abid Saeed |
| Legislature: | Unicameral (124 seats) |
| High Court: | Peshawar High Court |
| Area • Total: | 74,521 km2 (28,773 sq mi) |
| Population (2011) • Total: | 27,296,829 |
| Union Councils: | 986 |
| Density: | 370/km2 (950/sq mi) |
| Time zone: | PKT (UTC+5) |
| Area code(s): | 9291 |
| ISO 3166 code: | PK-KP |
| Notable : | Peshawar Zalmi |
| sports teams: | Peshawar Panthers Abbottabad Falcons |
| Assembly seats: | 124 |
| Districts: | 26 |
| Website: | http://www.khyberpakhtunkhwa.gov.pk/ |

Etymology
Khyber Pakhtunkhwa implies "Khyber part of the Pashtun territory," where Pakhtunkhwa implies "Territory of the Pashtuns," though some scholars suggest it means "Pashtun culture & civilization." When the British formed KPK as a province, they named it "northwest Frontier Province" (NWFP) because of its location in the Indian Empire's northwestern corner.
Pakistan retained this name after its establishment, but a Pashtun group, the Awami National Party, advocated that the province be named as "Pakhtunkhwa."
Early History of KPK
During the Indus Valley Civilization, the present Khyber Pass via the Hindu Kush gave a passage to other adjacent areas and was utilized by merchants on trading trips. After passing through the Khyber Pass, Indo-Aryan communities began to reach the region (modern-day Pakistan, Iran, Afghanistan, & North India) around 1500 BCE.
The Gandharan culture, which flourished between the 6th and 1st centuries BCE & is featured in the Hindu epic poetry Mahabharatha, had one of its foundations in the contemporary KPK province. The area is referred to in Vedic writings as Pushkalavati province. The region was formerly known as a great hub.
Geography of KPK
Khyber Pakhtunkhwa is located mainly on the Iranian plateau, & consists of the junction where the Hindu Kush mountains' slopes on the Eurasian plate meet the Indus-watered highlands approaching South-Asia. In the past, this scenario has resulted in major earthquakes. The well-known Khyber Pass connects KPK to Afghanistan, while the Kohala Bridge situated in Circle Bakote Abbottabad is a notable intersection over River Jhelum.
Climate
Khyber Pakhtunkhwa's climate varies greatly for the territory of its size, covering the majority of Pakistan's climate types. The province stretches southwards from Hindu Kush's Baroghil Pass, covering about six degrees of the latitude; it is primarily a hilly terrain.
Dera Ismail Khan is one of the warmest regions in South Asia, whilst the temperature in the mountain ranges to the north is mild in the summers and extremely cold in the winter. Because the air is often quite dry, the daily and annual temperature ranges are quite large.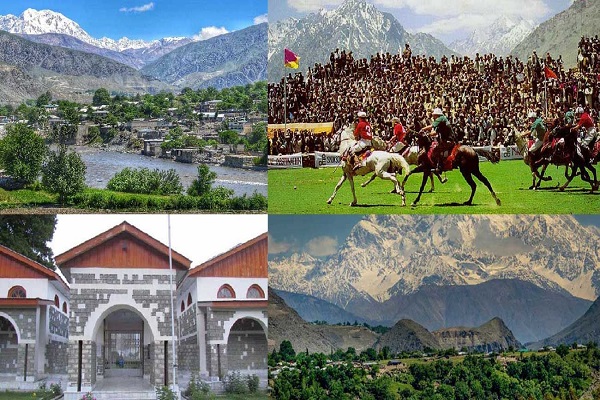 Khyber Pakhtunkhawa District
Chitral District
Because of its Western location and the sheltering effects of the Nanga Parbat range, the Chitral District is totally shielded from the rainy season that governs the weather in Eastern Pakistan. In many ways, the climate of the Chitral District is more similar to that of Central Asia than it is to that of South Asia. Winters in the valleys are often cold, and significant snowfall throughout the winter closes passes and isolates the area.
Summers in the valleys, on the other hand, can be extremely hot than on the windward part of the mountains because of less cloud cover. Chitral could frequently exceed 40 °C (104 °F) during this time. However, during these hot periods, the humidity is exceptionally low, and resultantly, the summer environment is less unbearable than in the remaining region of the Indian sub-continent.
Other districts include:
Bajaur
Abbottabad
Bannu
Buner
Batagram
Dera Ismail Khan
Charsadda
Haripur
Hangu
Khyber
Karab
Kohat
Kolai-Palas
Lakki Marwat
Kurram
Lower Kohistan
Lower Chitral
Mansehra
Malakand
Mardan
North Waziristan
Orakzai
Peshawar
Swat
Tor Ghar
Shangla
Tank
Central KPK
Because humid winds originating from the Arabian Sea can infiltrate the region, rainfall is substantially heavier on the southern sides of Nanga Parbat and in the Lower & Upper Dir Districts than further north. Winter depressions produce significant precipitation when they clash with mountain slopes.
The monsoon, despite its short duration, is often forceful. As a consequence, the southern slopes of KPK are Pakistan's wettest region. Annual rainfall has a range of 500 mm (20 inches) in the most protected places to 1,750 mm (69 inches) in areas of Abbottabad & Mansehra Districts.
Southern KPK
The temperature in southern KPK is unusually high: Dera Ismail Khan, the province's southernmost district, is recognized as being one of the hottest areas in the world, with an average temperature of 50 °C (122 °F). During the cooler months, nighttime can be cold & frosts are common; snow is uncommon, while daytime temperatures remain reasonably warm with plenty of sunshine.
National Parks in KPK
Broghil Valley Park
Saif-ul-Muluk National Park
Ayubiya National Park
Lulusar Dudipatsar Park
Sheikh Badin Park
Chitral Gol Park
Demography
According to the 2017 Pakistan Census, the province had a headcount of 35.53 million people. The Pashtuns, who have lived in the area for generations, are the predominant ethnic group. Around 1.5 million Afghans remain in the region, with the majority being Pashtuns, following Tajiks, Gujjars, Hazaras, and other subgroups. Despite having resided in this province for more than two decades, they are documented as Afghan citizens.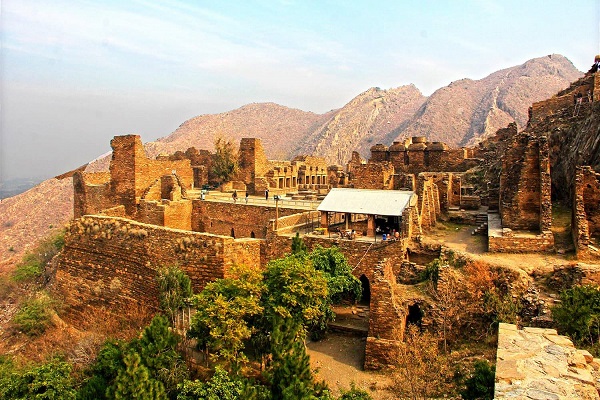 Language Spoken
Because Urdu is the official & national language, it serves as a bridge language for inter-ethnic communication, while Urdu & Pashto are sometimes the 2nd and 3rd languages within populations that speak some other ethnic languages.
Pashto is the most widely spoken language, with 80 percent of the population speaking it. Hindko (9.9 percent), Saraiki (3.2 percent), Khowar, & Kohistani are other languages having a large number of speakers. In 2011 the provincial administration approved the adoption of these five local languages as obligatory courses in schools in the regions where they are used.
Religion
The Sunni core values of Islam are followed and professed by the vast majority of KPK people, whereas Shia principles are practiced by a small number of Isma'ilis in the Chitral area. In southern Chitral, the Kalasha tribe practices an ancient type of Hinduism blended with Animism. There are extremely few residents who follow the Roman Catholicism sect of Christianity, Sikhism, and Hinduism.
Economy
KPK is Pakistan's third-largest provincial economy. Khyber Pakhtunkhwa has historically contributed 10.5 percent of Pakistan's GDP, although accounting for 11.9 percent of the country's total population. Khyber Pakhtunkhwa's economy is dominated by forestry, where its share has historically ranged from 34.9 percent to 81 percent, with an average of 61.56 percent.
Agriculture
Currently, KPK accounts for 10 percent of Pakistan's GDP, 20 percent of Pakistan's mining output, & its economy has grown by 3.6 times since 1972. Agriculture is still important in the province, and the primary cash crops are maize, wheat, tobacco (especially Swabi), sugar beets, rice, and fruits.
Trading
Some industry and high-tech developments in Peshawar have provided job opportunities for many residents, and trading in the province encompasses almost every product. The province's bazaars are well-known throughout Pakistan. Because of the construction of industrial zones, joblessness has been decreased.
Music & Culture
Pashto folk music is widespread here, and it has a long history dating back a long time. The harmonium, mangey, and Rubab are the primary instruments. People of Chitral & northern Swat are particularly fond of Khowar traditional music. Khowar music has significantly distinct tunes from Pashto music, and the principal instrument is the Chitrali sitar.
In Chitral, a type of band music made of clarinets & drums is popular. It is commonly heard at polo tournaments & dances. In the adjacent Northern Regions, the same type of band music is prevalent.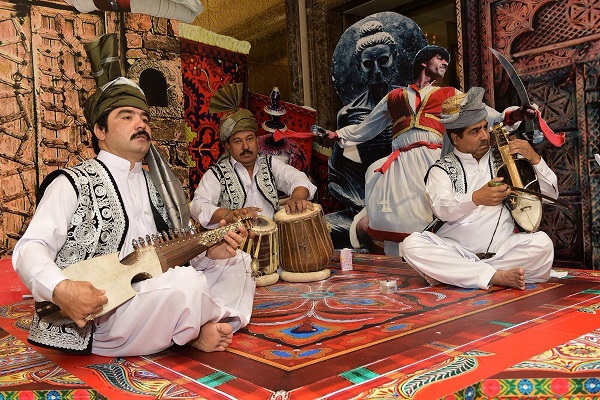 Non-Governmental Organizations
FEF (Frontier Education Foundation)
GEESE (Global Education, Economic & Social Empowerment)
SRSP (Sarhad Rural Support Program)
Aurat Foundation
SKMCH and RC
HRCP (Human Rights Commission of Pakistan)
Al-Khidmat Foundation
Social Media Handle