Malik Riaz also known as Malik Riaz Hussain is a well-known businessman and philanthropist of Pakistan. He is considered to be the founder of the largest Asian real estate development company, Bahria Town. Furthermore, he is the owner of many gated communities as well as the seventh wealthy man of Pakistan.
In 2017, the estimated wealth of Malik Hussain was 1.1 billion dollars. Moreover, he developed many Bahria Towns including Karachi, Lahore, Islamabad, and Rawalpindi. This article comprises all the information including Malik Riaz Biography.
| Title | Description |
| --- | --- |
| Personal | |
| Name: | Malik Riaz |
| In Urdu: | ملک ریاض |
| | |
| Famous As: | Real Estate tycoon |
| Nationality: | Pakistani |
| Residence: | Lahore |
| Occupation: | Founder/Chairman of Bahria Town |
| Education: | Matric |
| Religion: | Islam |
| | |
| Profession: | Businessman |
| | |
| Website: | http://malikriaz.com |
| Net Worth: | ₨84 billion (equivalent to ₨260 billion or US$2.4 billion in 2013) |
| Born | |
| Date: | 8th February 1954 |
| Place: | Sialkot, Punjab, Pakistan |
| Family | |
| Spouse: | Beena Riaz |
| Children: | Ahmed Ali Riaz Malik |

Malik Riaz Biography
Malik Riaz Hussain is a famous business Tycon from Pakistan. His father was a contractor who faced huge losses in his business. After matriculation, he started working as a painter and then as a low-level contractor. His bad financial condition leads to his first wife's death. His wife was a patient of many diseases and Malik used to work day and night for completing her treatment expenses.
It is also said that he used to sell utensils due to his bad financial condition after his father's loss in business. Later, after working about a decade as a low-level contractor, he moved to work on huge projects.
His first project was signed with Pakistan Navy under Bahria name and successfully completed the project which leads to his own business. He established the first gated community in Rawalpindi under the name of Bahria Town followed by the same gated communities in Islamabad, Karachi, Murree, and Lahore. He faced many obstacles during his first contract and even sent to Pakistan Supreme Court which favored him.
Riaz Date of Birth
He was born on Feb 8, 1954, in Sialkot in a middle-class family.
Education of Riaz
He got his early education from his motherland Sialkot and after his matriculation; he was forced to join Military Engineering Services (MES) as a clerk.
Malik Riaz Family
His father served as a contractor. His first wife died due to her bad health. After his first wife's death, he started working as a small-business contractor and married Beena Malik. He has a son and three daughters. Previously, one of his daughters entered the house of actress Uzma and physically abused her.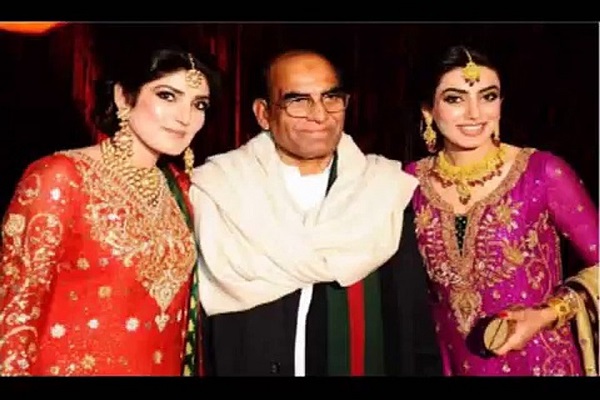 Career
As a Contractor
Malik Riaz started his business as a small contractor and later established his business under the name of Bahria Town. Supreme Court of Pakistan refused him from naming his gated communities as Bahria Town. He went through many trials and won the case.
Furthermore, he initiated many projects under the name of Bahria after winning the case in Pakistan Supreme Court. He started his projects in Murree, Islamabad, Lahore, Karachi, and Rawalpindi as Bahria Town Projects. Among all of the projects, Bahria Town Karachi is considered to be the biggest Asian private project.
Assets
His assets are valued at more than 800 million American dollars which does not include the price of the file which is necessary for the registration of property. A number of critics stated that the file has a worth of more than 200 million US dollars and through selling the file he can become the owner of a billion US dollars.
Partners
Malik Riaz had a business partner named Ahlat Ziar with whom he ended his business terms and conditions after starting the Bahria project of Karachi. He also mentioned the end of his partnership with Ahlat Ziar. Furthermore, Ahlat called Riaz a big scam and fraud.
Bahria Town Projects
Bahria Town Rawalpindi
The projects of Bahria Town were initiated after 1990 by establishing the very first gated Bahria community on G. T Road, Rawalpindi. After the 2000s, the project was expanded to develop two compounds containing 9 phases.
Bahria Town Lahore
The second gated Bahria community which was influenced by Roman – Greco culture, was established in Lahore.
Bahria Town Islamabad
In 2013, Bahria started a gated community project in Islamabad under the name of Bahria Enclave Islamabad which was the smallest of all Bahria Gated Communities projects.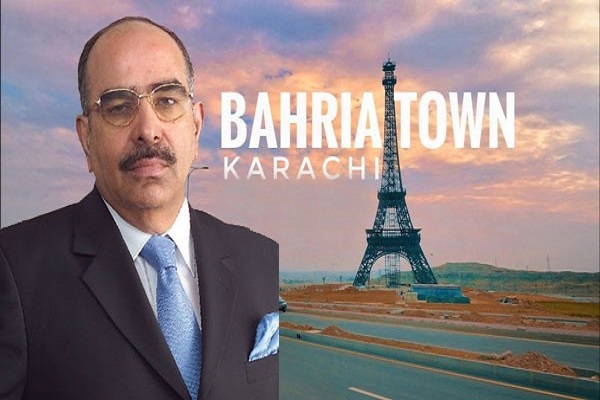 Bahria Town Karachi
The project of Bahria Town Karachi was started in 2015 which is considered to be the largest of all Bahria Gated Communities. Bahria Town Karachi covers an area of forty-four thousand square acres and is the largest of all private residential communities in Pakistan. The project has the capacity of housing more than one million people in Karachi.
Besides gated communities of Bahria Town, it owns several supermarkets which are designed under the banner of Skyscrapers and Green Valley Hyper Market. Furthermore, it contains a hundred thousand employees. The company owns a number of cinemas (Cine Gold), shopping malls, and complexes.
Moreover, the projects contain the development of Grand Jamia Masjid Lahore, which is the 3rd largest mosque of Karachi and the 7th largest mosque around the globe. The project also contains the construction of the country's largest cricket stadium under the name of Rafi Cricket Stadium. Hyatt contracted Bahria for six hundred million dollars for the development of properties including Golf resorts.
Bahria Town Facilities
Many statements had cleared that the towns of Bahria are developed for middle and average-class people. It comprises many facilities including shopping malls, resorts, cinemas, supermarkets, and stadiums. The pricing management is specially made for the sake of average class families due to which a large number of middle-class people are interested in living there.
The settlement of average class families is great in number due to the facilities and comfort, they got there in Bahria Town with great relaxation of plot installments and advance. Wide roads, shopping malls, easy plot installments including many other facilities make Bahria a living paradise in Pakistan for average families.
Malik Riaz Contributions
Mali Riaz contributed to many charities, hospitals, Mosques, financial services, and education.
1- Medical Programs
The hospitals which he contributed to are named Bahria Town Hospital, Begum Akhtar Rukhsana Memorial Welfare Trust, and Orchard Hospital. Before constructing these hospitals, he provided mobile hospitals to the localities of Layyah, Akora Khatak, Rajanpur, Kashmore, Diara Deen, Sukkur, Jaccobabad, and Muzaffargarh and served them through trained doctors.
He also established a medical camp in Sawabi to serve the patient of the district while costing eight million rupees. Furthermore, a relief mission was initiated for the people of Tharparkar in order to provide medical facilities. A six-month mission of providing a team of paramedical and doctors was provided to the people of Thar.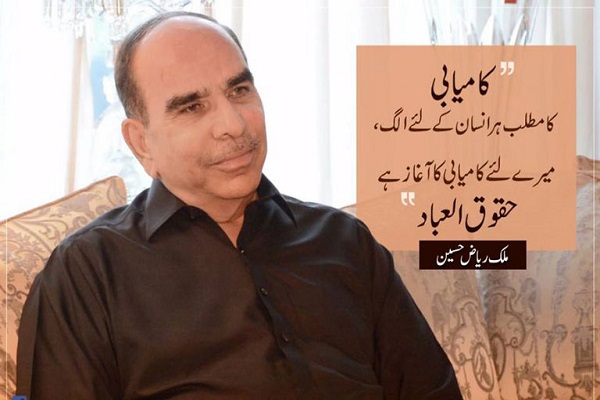 2- Educational Contributions
Education is considered to be the secret success of a nation and to make a successful Pakistan. Malik Riaz contributed to the educational system of Pakistan by providing free education to four thousand orphans with a monthly scholarship to each. Furthermore, he contributed to the construction of two universities in Hyderabad and Karachi while donating two billion Pakistani rupees.
Moreover, he proposed much fewer fees than other universities of Pakistan. Million of rupees were donated to the educational institutes for the enhancement of educational success and facilities.
3- Mosques
He contributed to the construction of mosques throughout Pakistan. Some of the famous mosques he contributed to are given below:
Grand Mosque, Lahore is built through his contribution and there will be a Capacity of 95 thousand Worshippers in the mosque.
Jamia Mosques are built in every commercial project of Bahria Town.
The world's third-largest mosque is under construction in Bahria Town Karachi. It has a capacity of eight million worshippers and is facilitated with a thermal and air-conditioning system, Museum, Islamic center. The mosque has a capacity of people for conducting debate conferences all over the world.
4- Bahria Dastarkhwan
Many reports have concluded that he is playing an important role in helping others. One of his accomplishments includes Bahria Dastarkhwans, which is a project to feed the needy and poor people of the country. For this purpose, he has set many Dastarkhwans in Rawalpindi, Tharparkar, Peshawar, Lahore, Islamabad, Karachi, Bannu, and Larkana.
According to a report, more than 15 million peoples are served under Bahria Dastarkhwan's project of "Generous food welfare".
Malik Riaz Awards
In 2014, he was awarded by Human Rights Groups of Pakistan, for his welfare services throughout the country. In 2015, he was awarded the "Leadership Achievement Award" by Property Management Service".
Property Awards
The property projects of Bahria were awarded many international awards which are given below:
Bahria Town Islamabad – "Best Five Star Golf Development"
Bahria Town Karachi – "Highly Commended High-rise Architecture"
Super Market Lahore – "Highly Commended Retail Interior"
Bahria Golf City – "Best Five Star Leisure Architecture"
Malik Riaz Controversies
He faced a number of controversies and arguments against the Bahria Project which is highlighted as under:
A statement verified that Iftikhar Mohammad Chaudhry's son Alsan Iftikar's approach to Malik Riaz helped him in leaking the confidential information of the court and influencing the Chief Justice in favor of Malik Riaz Hussain.
The son of Malik Riaz, Ahmad Ali Riaz was named in Panama Paper in the month of April 2016.
The victim of the Schoharie Limousine crash, Amanda Halse named him as a shield in the death case she filed against the accident.
Another controversy includes the viral video of the daughter of Riaz who entered the home of an actress named Uzma Khan with his guards and endangered her through sexual aggression.
In December 2018, the National Crime Agency of the United Kingdom investigated 140 million Euros assets of Malik Riaz in the UK and a total of 20 million Euros were seized by the High Court of United Kingdom. He made a civil agreement with National Crime Agency in 2019 and NCA returned him 140 million Euros through the Supreme Court of Pakistan who recovered a fine of 460 million rupees on the project of Bahria Town which is going to be reimbursed very soon.
Social Media Handles
His social media account include:
https://www.facebook.com/MalikRiazBahriaTown/
https://twitter.com/MalikRiaz_