Zia ul Haq was a general of the Pakistan Army who served as the 6th President of Pakistan. He was born to an Aryan family before the partition of the Subcontinent. He was also the martial administrator who imposed martial law and became the president of the country in 1977.
Furthermore, Zia was among the officers who were selected in the last batch of officers in the British Ruled Indian Army before the independence of Pakistan. He was a single officer in the history of Pakistan who was preferred Zulfiqar Ali Bhutto over seven other officers to become the general of the Pakistan Army.
Furthermore, he also served the country as a cabinet minister and became the president of the country in 1977. He died along with 31 other senior officers including American Army General in August 1988 in an airplane crash traveling from Bahawalpur to Islamabad. This article contains all the information about him, including Zia ul Haq Biography.
| Title | Description |
| --- | --- |
| Personal | |
| Name: | Zia-Ul-Haq |
| Famous As: | Army Cheif |
| Nationality: | Pakistani |
| Religion: | Islam |
| Profession: | Army Cheif |
| Born | |
| Date: | 12 August 1924 |
| Place: | Jalandhar, Punjab, British India (now in Punjab, India) |
| Family | |
| Spouse: | Begum Shafiq Zia |
| Children: | Muhammad Ijaz-ul-Haq Anwar-ul-Haq Zain Zia Rubina Saleem Quratulain Zia |
| Died | |
| Date: | 17 August 1988 |
| Rest Place: | Bahawalpur, Punjab, Pakistan |
| Details | |
| Allegiance: | British India, Pakistan |
| Service/branch: | British Indian Army, Pakistan Army |
| Years of service: | 1943-1988 |
| Rank: | General |
| Unit: | 22 Cavalry, Army Armoured Corps (PA – 1810) |
| Commands: | 2nd Independent Armoured Brigade 1st Armoured Division |
| Battles/wars: | World War II Indo-Pakistani War of 1965 Black September in Jordan Soviet war in Afghanistan |

Zia ul Haq Biography
Muhammad Zia was born in a Muslim Aryan family of Mohammad Akbar Ali. He served as the 6th President in the past from 1978 to 1988. His family contained a total of seven children among which Zia was the 2nd child. His father was a religious person who always persists in his family offering prayer and recite Qur'an. Furthermore, his father also served the Indian Army administration before the independence of Pakistan.
After graduating, he was appointed as a commissioned officer in the British Indian Army in 1945 in the last batch of commissioned officers who were selected in the British Government. In 1947, the British divided the subcontinent into Pakistan and India and divided the military personnel as well. He selected Pakistan to join in 1947.
He fought many wars as an officer including World War II, Indo – Pak War of 1965, and the 1971 War which resulted in the separation of Bengal. Furthermore, Zia was appointed as General of the Pakistan Army by Z. A. Bhutto in 1975. Furthermore, he imposed Martial Law in 1977 and remained as a martial administrator till 1978.
Zia Date of Birth
He was born on 12th August 1924, in Jalandhar, Punjab, to an Aryan family before the partition of the Subcontinent.
Education of Zia
He did his schooling at St. Stephen College while he got his degree of B.A from the same institution. He joined India Military Academy where he got several diplomas and an engineering degree from Command and General Staff College during British Rule.
Zia ul Haq Family
He married an Indian Doctor's daughter named Shafiq Jahan in 1950 who died in 1996. He had three daughters and a son from Shafiq Jahan including Rubeena Saleem, Ijaz ul Haq, Quratulain Zia, and Zain Zia.
Mohammad Ijaz ul Haq is a politician who is the leader of PML and remained the minister of minorities and religious affairs during the regime of Pervez Musharraf. One of his daughters, Quratulain married Adnan Majid, a Pakistani doctor and lives in London while Subeena Saleem was married to a banker of Pakistan and living in the US currently.
Zia ul Haq Religion
The family of Zia was known for their strong Muslim religious beliefs and his father, Mohammad Akbar Ali always insisted his children offer prayer and recite Qur'an.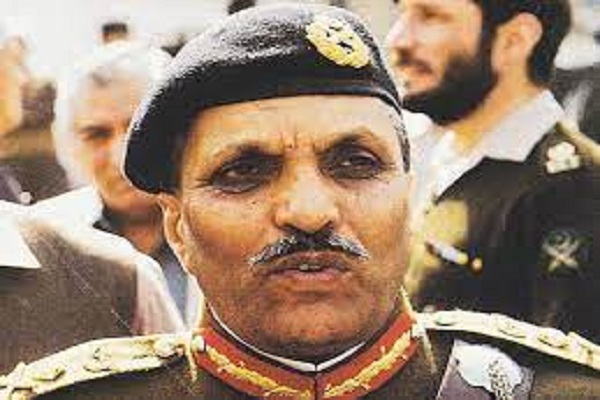 Career
Zia started his career as an Army Commissioned Officer in 1943 and fought in many military operations and wars including World War II against Japan. After joining Pakistan as a military officer in 1947, he served Frontier Force Regiment as a captain and trained at US Army Command and General Staff College in 1964.
Furthermore, after getting training in the United States of America, he was appointed as Directing Staff in Command and Staff College of Quetta. He also fought the 1965 war between India and Pakistan and remained the Quartermaster of an infantry brigade.
Moreover, Zia was appointed as the commander of Strike Corps in 1975 after promoting to the rank of Lieutenant-General. Prime Minister of Pakistan, Zulfiqar Ali Bhutto appointed him as Chief of Army Staff and was promoted to a four stars general. He was proffered over the other seven generals to be appointed as a general by the prime minister.
The other seven senior generals were Mohammad Sharif, Azmat Bakhsh Awan, Akbar Khan, Abdul Majeed Malik, Aftab Ahmad, Ghulam Jilani Khan, and Ibrahim Akram who were senior to him.
Martial Law
Zia ul Haq started interfering in politics after the murder of Ahmad Raza Kasuri who was planned to kill by Bhutto. His murder became the public focuses which lead to Martial Law, imposed by Bhutto in 1977. Zia planned a fair play against Bhutto but there were several army generals who were loyal to Bhutto.
A number of planning for selections of Chief of Air Staff and Navy were carried out and Zia succeeded in his planning by appointing generals of his choice which helped him to overthrow the thrown of Bhutto. Bhutto was accused of the murder of Raza Kasuri and was ordered to hang him by the supreme court of Pakistan.
Certain appeals were made for the freedom of Bhutto which was rejected by Zia. In 1977, when Bhutto was hanged, Zia declared Martial Law on July 5 and became the Chief Martial Law Administrator till September 1978.
Afghan – USSR War
Zia owned a two-sided policy during the war of the USSR in Afghanistan. He convinced the USSR officials that he will not interfere in Afghanistan's situation and helped Mujahideen against them with the help of the USA. USSR stored their ammunition in a depot of Pakistan which was blown in the Ojhri Camp Disaster in 1988.
Furthermore, after defeating USSR in Afghanistan, Zia focused on nuclear capability and fully allowed Dr. Abdul Qadeer Khan to work on Atomic capability with the help of many countries. He misguided the USA and other superpower countries of the world regarding atomic capability and increased the speed of nuclear reactants which resulted in the becoming of Pakistan as a nuclear power.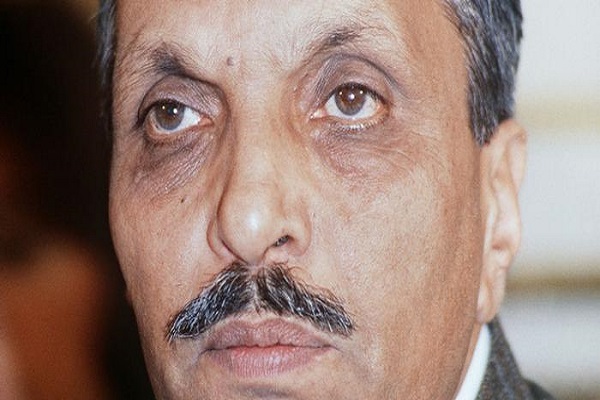 Martial Law Administrator
Zia ul Haq imposed Martial Law after the death of Bhutto on July 5, 1977, and became the Chief Martial Law Administrator. He governed the country till 1978 as Martial Law Administrator. A number of generals were appointed as martial administrators for each province.
Zia ul Haq President
After the death of Bhutto, President Fazal Elahi Chaudhry was convinced by Zia to hold the office as a show figure who resigned and was given the authority of Presidency to Zia on Sep 16, 1978. A number of formations and amendments were made under his presidency.
These include the formation of Majlis e Shoora, the 1984 referendum, and the 1985 constitutional amendments. Islamization was the foremost focus of Zia during his regime. A number of ordinances have been passed by Zia which included Sharia Laws, the expansion of Madrassa, Blasphemy Ordinance, and many other cultural policies.
Zia ul Haq Death
Zia died on August 17, 1988, in a plane crash that was flying from Bahawalpur to Islamabad. There were 31 other senior army officers including the American Army General who also died in the plane crash along with Zia. His grave is situated in Faisal Mosque, Islamabad. Controversy is still going on with his death as some of the reports stated that his death was a pre-planned accident.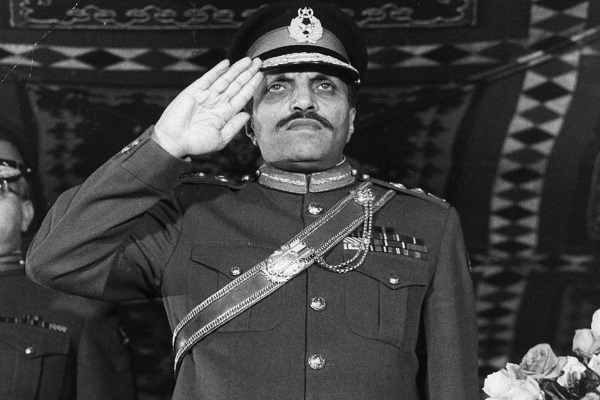 Zia ul Haq Awards
Order of the Star of Jordan
Order of Al – Husain Bin Ali
Order of the Rajamitrabhorn