Quetta International Airport is based in Quetta, Baluchistan. Being situated at 1605 meters above sea level, this airport is Pakistan's 4th highest airport and is the 2nd largest airport in the south of Pakistan and the largest in Baluchistan. It is built on an area of thirty-five acres.
In 2007 scheduled flights from this airport were thirteen hundred and thirty-two, two-hundred and forty-seven flights were non-scheduled, and the total passenger flow recorded was 152,698. This article carries every detail about this airport, including Quetta International Airport History.
| Title | Description |
| --- | --- |
| Information | |
| Location: | Quetta |
| | |
| Type: | Public |
| Local Language Name: | کوئٹہ انٹرنیشنل ائیرپورٹ |
| Coordinates : | 30°14′24″N 66°56′24″E |
| Operator : | Pakistan Civil Aviation Authority |
| Serves : | Quetta |
| Elevation AMSL: | 5,267 ft / 1,605 m |
| Passengers: | 360,088 |
| Situated: | 12 km northwest of the city |
| IATA code: | UET |
| ICAO code: | OPQT |
| Above sea level: | The fourth highest airport in Pakistan (1605 meters above sea level) |
| Scheduled flights: | scheduled flights 1332, non-scheduled flights 247 |
| detail | |
| city: | Quetta |
| Lounges: | Domestic and international operations |
| Aircraft parking capacity: | Two wide-body aircraft such as an A300 and three narrow-body or prop aircraft such as Fokker or Airbus A319 at one time |
| Runway: | 12,001-foot-long (3,658 m) |
| Cargo : | Askari Aviation |
| Elevation: | 1,605 m |
| Phone: | (081) 2880212 |
| Address: | 12 km south-west of the city, Airport Rd, Quetta |

Quetta International Airport History
A number of airlines connect the airport to central hubs and local cities.  International flights are currently being offered by the national airlines, PIA (Pakistan International Airlines), Air Arabia, Fly Dubai. While in the past regional carriers like Ariana Afghan Airlines and Iran Aseman Airlines have served the city.
Like other airports in pre-partition days, this airport was primarily a small airstrip operating flights on behalf of the British Government. After partition, Pakistan's national carrier started Karachi to Quetta to Lahore flights. This led to the construction of a new runway built by a French firm in 1958.
Initiation of Different Flights
In 1964 'Fokker F-27' friendship flights were started. This implied that a new flight line had to be built in 1968 to handle this bigger turboprop aircraft. Due to the expansion of the airport and the increased number of travelers traveling through this airport, PIA initiated Boeing flights in 1972.
The 1st international flight operation was started in 1977. In 1982 the construction of a terminal building was started with the income generated by the airport.
Construction Projects
Between 1982 & 1983, the construction of a new control tower took place. The inauguration of the concourse hall took place in 2001 to handle a large number of travelers and their families who used to say goodbye to their relatives.
Shaheen Air International and Airblue conducted flights from Quetta, but due to far more profitable chances, they chose to withdraw.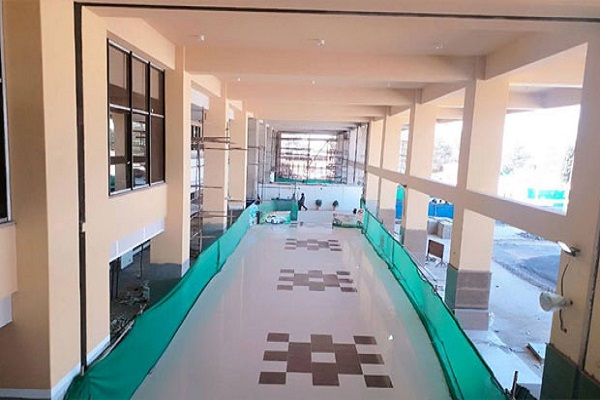 Structure
This airport is the 4th highest and 2nd largest airport in Baluchistan. The airport is being evaluated to upgrade so it could deal with the geographical location's future needs. Currently, the CAA is working with the government to upgrade the airport according to international standards.
The terminal building has a briefing hall, concourse hall, international and domestic arrival, and 2-lounges on the 1st floor for international and domestic departures.
Facilities Available
The annual capacity of this airport is two-lac and fifty-thousand passengers and is still increasing. It has a number of facilities to meet the daily needs of travelers, such as telephone (international/domestic) booths, currency exchange facilities, ATMs, internet stations, car rental services, information desks, souvenirs, and gift shops, snacks shops, and postal service.
These technical features are currently present at the airport. The CAA allocated a budget of Rs 270m in 2007 to upgrade work at the airport.
Lounges
Two lounges are constructed, each for international and domestic operations.
One premium lounge is for VIP passengers or diplomats.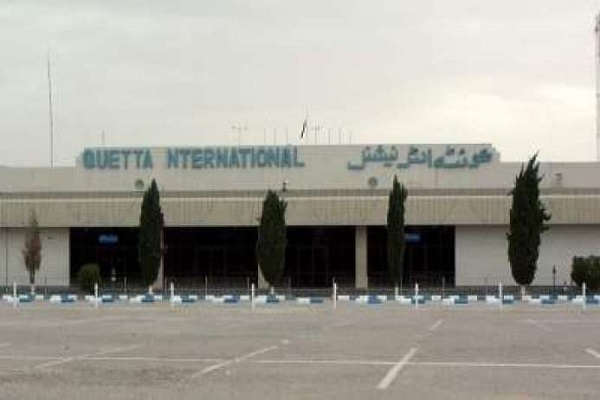 Apron
Aircraft parking space is adequate for two large body aircraft like the A300 and three prop aircraft or small body such as Airbus A319 or Fokker.
Runway
3,658-meter-long runway having the potential to deal with the weight of A-300.
Quetta International Airport Services
Shell Aviation Limited is responsible for refueling the aircraft.
New taxiways had been completely built, and the tarmac strengthened to accommodate bigger aircraft.
Aircraft servicing at this airport is very limited since it's not a center for air-carrier.
Valuable Cargo Security, Livestock Handling, and Heated Storage can be managed at the airport.
Contact Information
Address: Quetta International Airport, Airport Road, Quetta, Pakistan
Phone # +92 81 2880212
Social Media Handle
https://www.facebook.com/qiap.quetta/