Zia Mohiuddin is an international artist who is a British Pakistani actor broadcaster and poet. In his artistic career, he has worked in such famous movies that earned him great fame and support for his career. He is also considered as a respected name in the world of theatre. One of his niece Ainy Jaffry is a notable name of the Showbiz industry. This article has all the information about Zia, including Zia Mohiuddin Biography.
| Title | Description |
| --- | --- |
| Personal | |
| Name: | Zia Mohiuddin |
| In Urdu: | ضیا محی الدین |
| Famous As: | Television broadcaster |
| Nationality: | British and Pakistani |
| Residence: | Faisalabad |
| Education: | Arts Training |
| Religion: | Islam |
| Profession: | Actor, Producer, Director and Television broadcaster |
| Years Active: | 1954-2012 |
| Awards : | He Bagged Various Awards |
| Born | |
| Date: | 20th June 1931 |
| Place: | Lyallpur, British India |
| Family | |
| Ethnicity: | Punjabi |
| Spouse: | Azra Mohiuddin |
| Children: | Risha, Minos, Alia and Hasan Mohyeddin |
| Parents: | Khadim Mohyeddin |
| Relatives: | Ainy Jaffri (niece) Meher Jaffri (niece) and Usman Riaz (nephew) |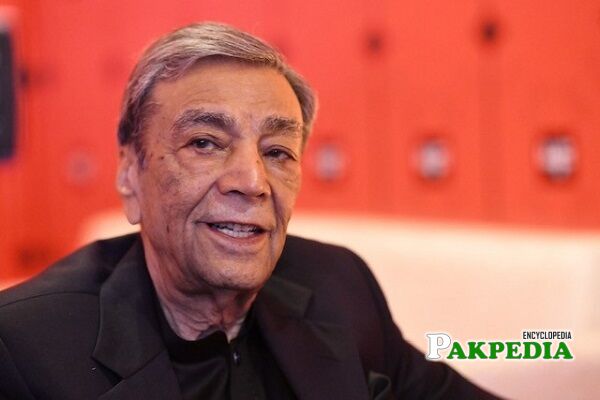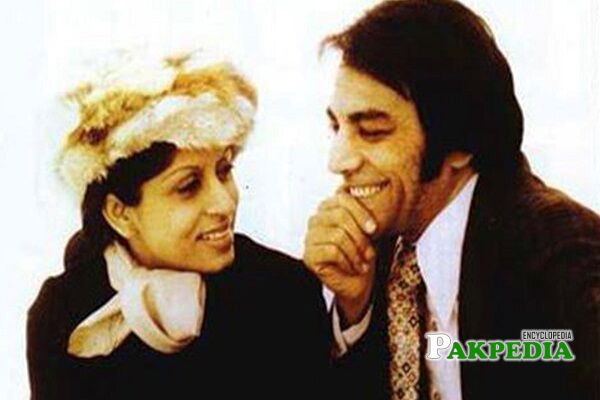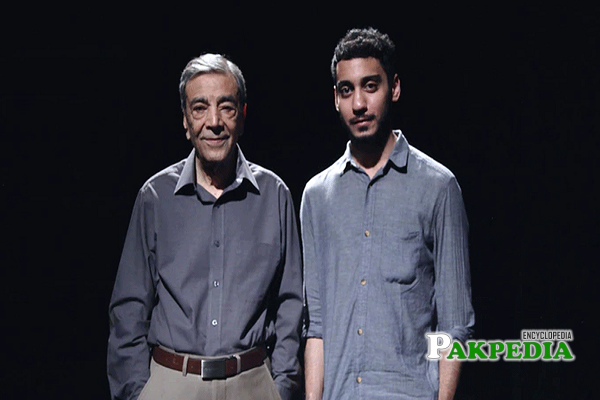 Zia Mohiuddin Biography
Zia is widely known for his famous roles in Julies Caesar, Long Days Journey into Nights, A passage to India, and many more. As he was trained in the Royal Academy of Dramatic Art in London, he soon made wide fame both in theater and on screen. He successfully developed his artistic talent in his career and presented it to the people. Zia also played a key role in the Pakistani film industry and T.v. He worked in the key T.v Shows and movies in Pakistan when he was called by Bhutto. It is said that he has worked for more than 45 years in England.
Zia date of Birth
Zia was born on 20th June 1931 in Lyallpur, British India.
Zia Mohiuddin Family
He was born in a family of Haryana, India. His father, Khadim Mohyeddin, was a mathematician, musician, and playwright. He was also a famous lyricist and associated with Theatre. He married Azra Mohyeddin. He also married Naheed Siddiqi, who worked with him in P.I.A Dance Academy Karachi. His sons are Risha, Minos, and Hasan Mohyeddin. His daughter is Alia Mohyeddin. He also has grandchildren. They are Fatima, Maya, Tarun, Maleeha, and Shayan Mohyeddin. His nieces Ainy Jaffry and Maher Jaffry, are famous Pakistani television starts.
Education of Mohiuddin
The father of Zia was associated with theatre and art. It provided him a strong background in art. After spending his early life in Kasur, he went to England to pursue a career as an artist. Soon he started training in the Royal Academy of Dramatic Art in London for four years, where he developed his talented artist in him.
Artistic Career
Initial Career
Zia started his career from stage roles. He found work in some of the historical dramas that include Julies Caesar, and some other. For a guy like Zia, these were enough to showcase his talent as an artist and earn roles. Soon in 1960, he was given a role in the Passage to India and then made his debut film, 'Lawrence of Arabia' in 1962. He played the role of Tafas. His career proliferated as he was offered roles from America that were printed on the minds of the people of America for a long time. 
He worked in the American series, Danger Man and the Dead Man walks. In another series named Sir Francis Drake, he was given the role of King Philip of Spain. He performed this in the episode, Visit to Spain. These performances took Zia's fame to the new heights.
Return to Pakistan
After a wonderful start to his career, Zia came back to Pakistan in 1960 and started his show named 'The Mohyeddin Show.' It was the first Talk show in Pakistan. He also worked as a producer, director, and actor in Pakistan. Due to his experience in his field, he was appointed the director of PIA Arts Academy in 1973 that he served for four years in Bhutto's regime. It was also the time when he met with a renowned dance Nahid whom he married later.
After the government was overthrown, Zia could not stay in the country due to differences with Zia ul Haq and went back to England and started work in one of the famous program Here and Now.  Zia has also earned as name speaking Urdu poetry and literature. He also reads English letters and literature. He has read literary works of the famous Urdu writers and gave their work a new soul. He has taken the recitation to the new level and unprecedented heights. 
His style has attracted millions of listeners. His Urdu recitation can be easily found on the internet both in videos and in audios. In 2005, He was asked by Musharraf to come to the country and form the National Academy of Arts in Karachi, of which he is still its president.
Zia Mohiuddin Awards
Zia has immensely contributed to the world of art. He is an internationally recognized name due to his services as an actor, director, producer, and reader. In Musharraf's regime, he was awarded Sitara-e- Imtiaz in 2003. In 2012, he was awarded again by the Government of Pakistan with Hilal-i-Imtiaz upon his services. Recently, in 2017, The Pakistani Community in Dubai presented him with a Lifetime achievement award in Dubai. The Pakistani Ambassador in Dubai gave the award.
Zia Mohiuddin Movies
Lawrence of Arabia
The Sailor from Gibraltar
Behold a Pale Horse
Bombay Talkie
The Assam Garden
Some Lovers to Some Beloveds
List of TV Shows
Danger Man
The Avengers
The Champion
The Jewel in the Crown
Dhun Hamari Thumaare Naam Hue
The Adventures of Sir Drake
Jackanory