PIA's vision is to be a world class airline that exceeds customer expectations through dedicated employees, committed to excellence. Join us and contribute to making Pakistan's national airline a global carrier of choice.[1] piac.com – pk Your success is important to us. As a leading corporation, headquartered in   Karachi,  Pakistan , we believe it is our responsibility to nurture and develop talented, motivated individuals.Throughout your career with PIA, you will be provided with opportunities for professional, technical and personal development. In return, we expect you to work with dedication, integrity, and 110% commitment as PIA strives to become a world class airline.[1] piac.com – pk PIA is an equal opportunities employer and aims to ensure that no job applicant or employee receives unfavorable treatment on the grounds of gender, race, color, ethnic origin, religion, or disability. All appointments are made on the basis of merit.
| Title | Description |
| --- | --- |
| Details | |
| Type: | Airline |
| Founded: | 1946 |
| Headquarter: | Jinnah International Airport Karachi, Pakistan |
| Key People: | Irfan Elahi (Acting Chairman) Bernd Hildenbrand (Acting CEO/COO) |
| Revenue: | Rs. 69.24 billion PKR (Third Quarter Report 2015 |
| Destinations: | 50 |
| Chief Financial Officer: | Nayyar Hayat |
| Operating income: | Rs2.83 billion in the first quarter |
| Profit: | Rs. 20.55 billion PKR (Third Quarter Report 2015) |
| Total assets: | Rs 2 billion to Rs 126 billion in 2014 from Rs 124 billion in 2013 |
| Subsidiaries: | Roosevelt Hotel Skyrooms (Pvt) Limited PIA Investments Limited |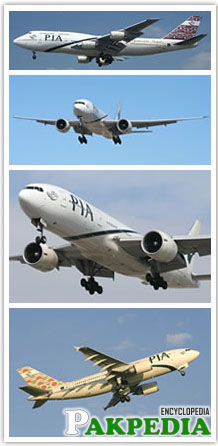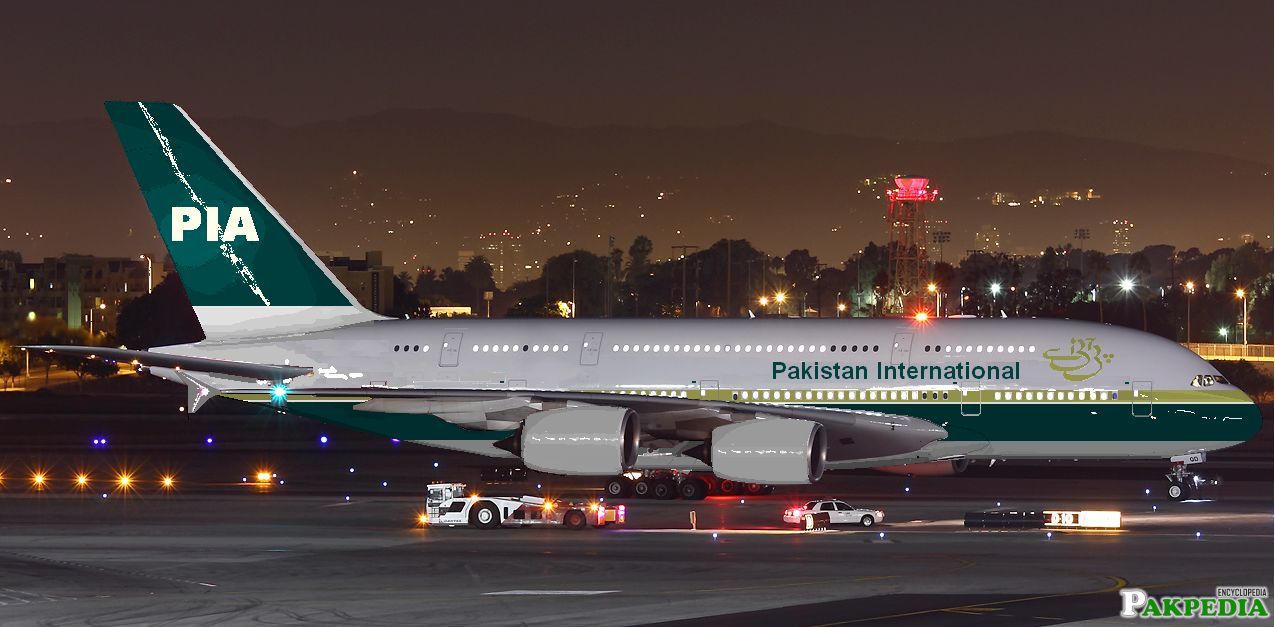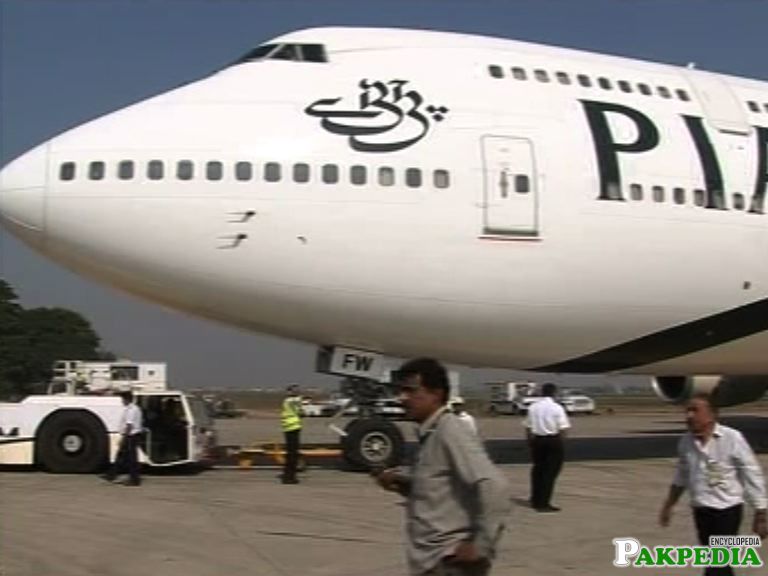 About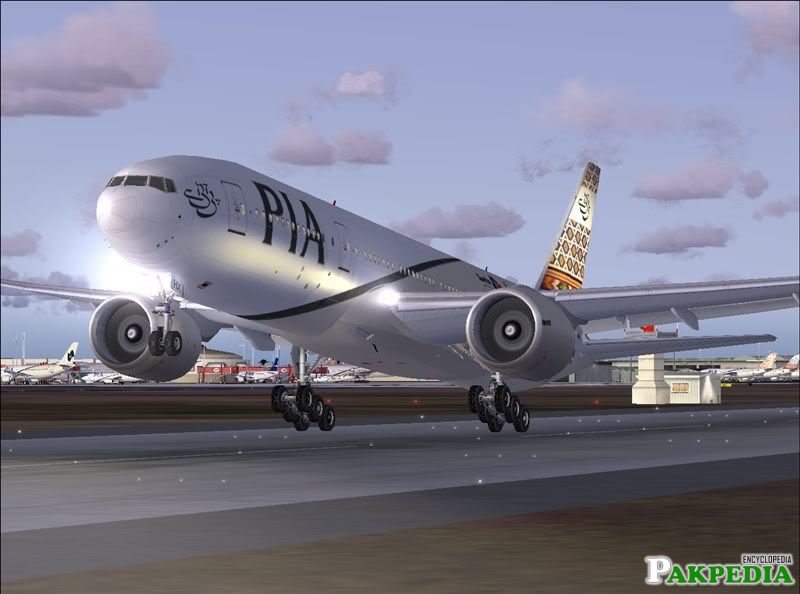 Pre-independence
In 1945, the country's founder Muhammad Ali Jinnah  realized the need for a flag carrier for the prospective country and requested financial help from wealthy businessmen Mirza Ahmad Ispahani and Adamjee Haji Dawood for this purpose. Around that time, a new airline 'Orient Airways', was registered in Calcutta on 23 October 1946. In February 1947, the airline bought three Douglas DC-3 aircraft and obtained a license to fly in May of the same year. The airline started its operations in June, offering services from Kolkata to Sittwe and Yangon. On 14 August 1947, Pakistan gained independence and Orient Airways started relief operations for the new country. It was the first and only Muslim owned airline in the British Raj and flew from 1947 to 1955.[2] Independence – PIA
Post-independence
6 June 1954, Orient Airways started its operations by offering flight services between East- and West  Pakistan , with service from Karachi to Dhaka. In addition, the airline also introduced two new domestic routes:  Karachi – Lahore – Peshawar and Karachi–  Quetta  –Lahore. However, due to sustained losses being suffered by the airline, the Government of  Pakistan proposed that Orient Airways merge with a new national airline. On 11 March 1955, Orient Airways merged with the government's proposed airline, becoming   Pakistan  International Airlines Corporation. The newly formed airline also inaugurated its first international route, Karachi-London Heathrow Airport  via Cairo and Rome, using four newly acquired Lockheed L-1049C Super Constellations. The airline continued using DC-3s on domestic routes in Pakistan. In May 1956, PIA ordered five Vickers Viscount 815s.[3] After – Independence
Facilities
PIA Premier
PIA Premier was launched as a luxury air service on 14 August 2016. An Airbus A330 aircraft was initially wet-leased from SriLankan Airlines to operate the service[4] PIA Premier – Service There are six weekly flights to London, three each from  Islamabad and  Lahore .  This service will be expanded to other routes, including Chinese destinations.
Catering
PIA Catering is the main supplier of meals for the airline. It can produce 15,000 passenger meals each day. However, since 2006, the management of the flight kitchens has been given to Singapore Air Terminal Services (SATS). PIA Catering provides special meals to allow for passengers' dietary and religious needs. PIA does not serve alcohol on its flights, nor is pork served on board because of religious law.[5] pia – about
Cargo
PIA operates a cargo delivery system within  Pakistan . During the early 1970s, PIA operated a service called "Air Express" that delivered documents and parcels from one airport to another. Pakistan International Cargo was started in 1974 using two Boeing 707-320C, with services to the Middle East and Europe. The operations ended in the late 1990s when both aircraft were grounded. PIA Cargo transports goods across  Pakistan as well as to international destinations. These include meat and vegetables, textiles, paper products, laboratory equipment and postal mail.In 2003 PIA launched "'PIA Speedex'", a courier service in Karachi, Lahore, and Rawalpindi/Islamabad; expanding within a year to 12 cities. Today, the airline offers over 70 locations within Pakistan, with shipments collected and delivered from customers' homes. From 2004 to September 2007, PIA Cargo operated two Airbus A300 Freighter aircraft chartered through MNG Airlines to Haan and Luton; initially these also operated to Amsterdam, Basel and Cologne.[6] Facilities – Cargo
Special Services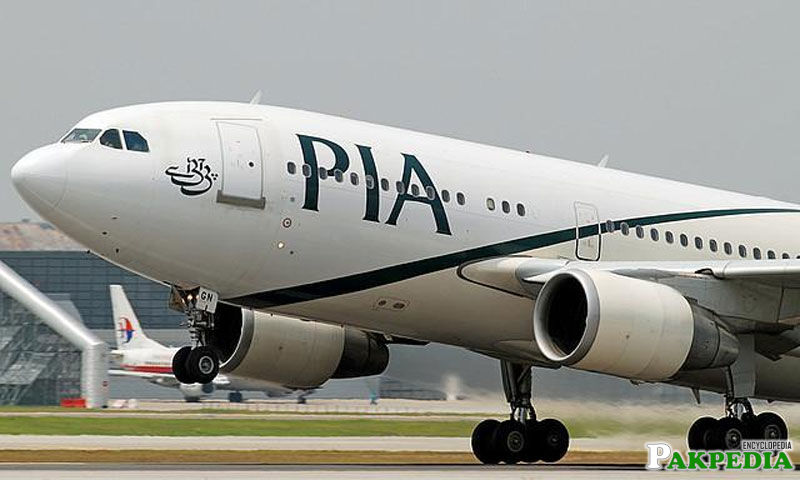 Hajj Umrah
PIA (Pakistan international) operates a two-month (pre- and post-) Hajj operation each year to and from Jeddah and Madinah in Saudi Arabia. PIA transports over 100,000 intending pilgrims each year from  Karachi ,  Lahore ,  Islamabad ,  Peshawar ,  Quetta ,  Faisalabad ,  Multan and  Sialkot to the Kingdom of Saudi Arabia with its fleet of jet aircraft.[7] Hajj Umrah – Packeg 
Charter Services
PIA operates private charter flights using ATR 42s to Bhit, Kadanwari and Sehwan Sharif in Sindh as well as to other parts of the country for oil and gas companies and other customers. Ad hoc charters for United Nations peacekeeping troops are also carried out to Africa and Eastern Europe, Asia (South Korea, Afghanistan, Tajikistan, East Timor) and many other international destinations; PIA Charter Team provides these services.[8] Charter Service – PIA
Management
Privatization
In the late 1990s, the Government of  Pakistan considered selling the airline to the private sector due to the persistent losses suffered by the airline. The government announced its privatization plans but they were never implemented. Several steps towards outsourcing of non-core business have been initiated. Catering units (starting with Karachi Flight Kitchen), ground handling (starting with ramp services) and engineering, are to be gradually carved out of the airline and operated as independent companies. During 1997, Pakistan called in a team from International Finance (IFC), the consulting arm of the World Bank, to advise on restructuring and privatization of Pakistan International Airlines (PIA). However, no agreement was reached. The government has had many plans for the privatization of the State owned airline. However, no reasonable agreement or solution has been found to this day. On 18 February 2009 the carrier was dropped from the privatization list.[9] PIA – privatization
Structure
Pakistan International Airlines Corporation Limited (PIACL) is majority owned by the Government of Pakistan (87%) while the remainder (13%) by private shareholders. The airline is under the administration of Ministry of Defence the chairman of which was Muhammad Mian Nawaz Sharif. The airline is managed by managing director as well as the Board of Directors. The Board consists of nine independent non-executive members and has four sub-committees: an Audit Committee, Brand and Advertising Committee, Finance Committee, and Human Resource Committee each having its own charter and chairman. The MD leads the executive management of staff who run the airline. The airline's main headquarters are located at Karachi Airport while smaller sub head offices are located in several cities within Pakistan.[10] Structure – PIA 
Financial Performance
The following table gives the key financial results for 2011 along with those since 2004. The financial performance for FY 2011 continues to be a challenge with an after-tax loss of PKR 26.767 billion. This was preceded by six consecutive loss-making years dating back to 2005. The airline did report a reduction of post-tax losses of 83% in 2009 (compared to 2008) based on a reduction in fuel cost, comparatively stable exchange rate for the Pakistan Rupee and higher revenues. But in 2010 & 2011, losses again rose sharply compared to the previous years.[11] Fianancial – Performance To increase revenue, the Prime Minister of Pakistan approved a fleet modernisation, consisting of twenty new-generation narrow-body aircraft; four Boeing 777-300ERs and four ATR 72-500 turboprops. These aircraft will replace the older fleet of PIA. An A310 consumes $5,500 of oil whereas a 737-900ER would consume $2,500 worth of oil. In addition, with a load factor of 85% and 12.5 hours of aircraft usage daily, an additional 72 billion rupees or 720 million dollars of revenue would be achieved. This will also greatly decrease the employee-to-aircraft ratio which currently sits at 776 per aircraft, one of the highest in the world. Moreover, the Boeing 777 will be used on long routes instead of short routes. This would help reduce the cost of engine overhaul, which is based on flight cycles. Lastly, 35 employees making 1 million rupees per month will also be audited.
PIA wants to play Qaseeda Burda Shareef on all flights
PIA wouldn't like to play music on its flights any longer. Rather, they need to play the Qaseeda Burda Shareef. They would like to execute this new principle on all their domestic and international flights above all, but for now, they are just giving a trial on flights from Islamabad to Lahore. The aircraft will utilize individuals' reactions to the change to check whether it ought to extend it to the majority of its flights. This change goes ahead the orders of PIA CEO Air Marshal Arshad Malik. PIA, for the most part, has delicate music playing out of sight when travelers are loading up and getting off the plane. Presently the carrier needs to play the Qaseeda Burda Shareef out of sight.