NBP (National Bank of Pakistan) is a multi-national bank founded in 1949, which is considered to be the largest commercial bank owned by the Govt. of Pakistan. The headquarters of the bank is situated in Karachi. There is a total of 1511 branches of the bank in the major cities of the country with a total worth of 20 billion dollars.
The bank provides many banking services including financing, agriculture, investments, and treasury as well as retailer and consumer services. Furthermore, it also provides services of remittance to Pakistani Nationals across the globe. It also facilitates peoples through the services of women empowerment, health, and education. This article has all the information including the National Bank of Pakistan History.
| Title | Description |
| --- | --- |
| Details | |
| Type: | Government Ownership |
| Name: | National Bank of Pakistan |
| In Urdu: | نیشنل بینک آف پاکستان |
| Motto: | Your Premier Bank |
| Traded As: | Karachi Stock Exchange |
| Industry: | Banking |
| Founded: | 1949 |
| Headquarter: | Karachi, Pakistan |
| Key People: | Muneer Kamal, Chairman Syed Iqbal Ashraf, President |
| Product: | Loans, Credit Cards, Savings, Consumer Banking |
| International offices: | United States, UK, Canada, Germany, France, Bahrain, Egypt, Bangladesh, Hong Kong, Japan, South Korea, The People's Republic of China, Afghanistan, Turkmenistan, Kyrgyz Republic, Kazakhstan, Uzbekistan, Azerbaijan, and Saudi Arabia. |
| Revenue: | ₨53.72 billion (US$510 million) – 2015 |
| Net Income: | ₨19.22 billion (US$180 million) – 2015 |
| Owner: | Government of Pakistan |
| Office Overseas: | Include Beijing, Tashkent, Chicago, London, and Toronto. |
| Subsidiaries: | Taurus Securities Ltd, NBP Exchange Company Ltd, NBP Leasing Ltd, NBP Modaraba Management Company Ltd, and CJSC Bank, Almaty, etc |

National Bank of Pakistan History
NBP is a government-owned bank that was established in 1949. It used to be an agent of the Central Bank. After establishing the bank, it opened its first branch in the areas of East Pakistan where jute was produced in a large quantity followed by Lahore and Karachi. A branch of NBP was established in Jeddah in the year 1950 followed by the branches in Calcutta and United Kingdom in 1955.
Furthermore, it opened its branches in Iraq in 1957 and Darussalam by the year 1962. The bank was nationalized by the government of Iraq in 1964. NBP Calcutta branch was seized by the government of India in 1965 due to the war. Moreover, the government of Tanzania nationalized the branch of Darussalam in 1967.
In 1971, it lost its NBP branches in East Pakistan which were transformed to Eastern Bank Corporation and Eastern Mercantile Bank after the separation of Bengal. Pakistan nationalized this bank in 1974 and attained the Bank of Bahawalpur. In addition to that, it opened its branches in Cairo in 1974, Turkmenistan in 1977, Kazakhstan in 2000, and England in 2001.
Furthermore, it opened its branch in Afghanistan and closed the branches of Cairo and Kazakhstan in 2005 and 2010 respectively. By the year of 2011, the bank established its branch in Canada, Toronto,
Services
There are a number of services this bank is providing which include loans, foreign remittance, short & long-term investments, agriculture finance, corporate finance, and farm finance. Other services of NBP include the following.
1- SWIFT System
The system of SWIFT has been introduced in order to provide automated services to non-Pakistani nationals across the globe in a short term time as the system includes computerized keys which reduce time-consuming.
2- Investments
The National Bank of Pakistan provides short as well as long-term investments and offers the best profit rates. One can invest for a short time as a minimum as three months up to one year with the best security system.
3- Agriculture
There are three main goals of the strategy of agriculture financing which include the following.
Helping farmers to utilize their income efficiently in order to get more production of their crops
Offering trustworthy infrastructure to the farmers
Providing supervision and technical knowledge to the farmers
Providing Wells
Solar Energy
Farm Power
Fencing
Production and Development
Improvement of watercourse
Offering loans for tea plantation
4- Farms
Many types of loans are provided by the National Bank in order to enhance farming in Pakistan, which include the following.
Loans for feed, care, and purchase of livestock
Operating loan
Loan for land improvement
Loan for equipment such as farm implements, purchasing tractors, or any other.
5- Corporate Finance
NBP offers many finance projects to exporters which include:
Running Finance
Post and Pre – Shipments to exporters
Export Refinance
Small Finance
Cash Finance
Discounting and Bills
6- Updated Features
The functionaries of the bank are updated in order to facilitate foreigners on time. Other updated features of the bank include the following
Currently, NBP offers Home Remittance to the customers without any cost.
Courier service has been introduced for foreigners for the sake of on-time shipment.
A security system has been installed in order to guarantee security.
In 2002, an agreement was signed by NBP with Western Union in order to expand the services of remittance.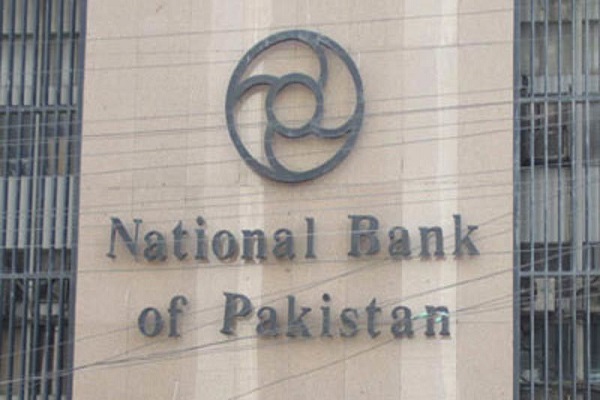 International Branches
There are a number of National Bank of Pakistan branches all over the world among which some are in the following countries.
Bahrain
China
Germany
USA
Bangladesh
South Korea
Hong Kong
Afghanistan
Canada
Egypt
Azerbaijan
Kazakhstan
Saudi Arab
Uzbekistan
France
Fund Management
The funds are owned by the government of Pakistan and Singapore's fund management group which is named Fullerton Fund Management Group. Furthermore, the funds of NBP are managed by a Non – Banking Company of Finance.
Contributors
The subsidiaries of the National Bank of Pakistan include the following:
NBP Exchange Company Limited
NBP Modaraba Management Company Limited
Almaty
Taurus Securities Limited
Cast – N-Link Products Limited
CJSC Bank
National bank of Pakistan Board of Directors
Zubair Soomro – Chairman NBP
Farid Malik – Director
Arif Usmani – President and Chief Executive Officer
Mohammad Sohail Khan Rajput – Director
Miss Sadaf Abid – Director
Imam Bakhsh Baloch – Director
Syed Mohammad Ali Zamin – Director
Tawfiq Asghar Hussain – Director
Asif Jooma – Director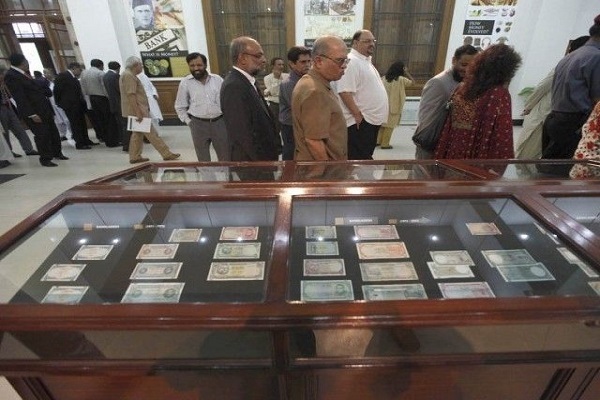 Assets
According to 2016, the bank had total assets of 1799 billion Pakistani Rupees with total deposits of 1658 billion rupees while the earnings of share were estimated as 10.70 billion rupees. The profit without tax (Pre-Tax) was estimated at 37 billion rupees.
Contact Information
Helpline # 021 – 111 – 627 – 627
Fax # 021- 212774
Email # [email protected]
Social Media Handle
https://www.facebook.com/NBPTheNationsBank/