Rameez Hassan Raja is a Pakistani commentator, You Tuber, and former cricketer who served the national team as a batsman during the 1980s and the 1990s. He was the most stylish batsman ever from the Pakistani side and played both test and ODI formats for national Pakistan.
After retirement, he participates as a commentator in international cricket and analyzes cricket on his YouTube channel named Rameez Speaks. He was represented twice as a captain of the national team. Rameez very rarely bowled in domestic career, and he was a leg-break bowler. This article has everything about him, including Rameez Hassan Raja Biography.
| Title | Description |
| --- | --- |
| Personal | |
| Name: | Rameez Hassan Raja |
| Alternate name: | Ramiz Raja |
| In Urdu: | رمیز حسن راجہ |
| Famous As: | Cricketer, Commentator |
| Nationality: | Pakistani |
| Education: | MBA from Punjab University |
| Religion: | Islam |
| Profession: | Commentator, Banker |
| Born | |
| Date: | 14th August 1962 |
| Place: | Faisalabad |
| Family | |
| Ethnicity: | Punjabi |
| Parents: | Raja Saleem Akhtar |
| Siblings : | Wasim Raja, Zaeem Raja |
| Relatives: | Ali Wasim Raja (Nephew) |
| Career | |
| National Side: | Pakistan |
| Team Role: | Batsman/Right handed, Commentator, Leg Break Bowler |
| Bowling Style: | Legbreak |
| Batting Style: | Right hand Bat |
| Matches: | Test: 57 |
| ODI: | 198 |
| 1st class: | 183 |
| List A: | 298 |
| Bowling Average: | List A:18.33, 1st class:57.16 |
| Batting Average: | Test:31.83, ODI: 32.09,1st Class:35.54, List A:36,59 |

Rameez Hassan Raja Biography
Rameez debut in test cricket while initiating his international career, and played 57 matches in which he scored 2833-runs in 94 innings with an average of 31.83 in batting. He made two centuries and 22 fifties with his best innings of 122-runs in test cricket. He smashed 3 six and took 34 catches.
Moreover, he was also added in white-ball cricket, where he played an impressive career, and played 198 matches in which he made 5841-runs with an impressive average of 32.09 in batting. Rameez smashed nine centuries and 31 fifties with his highest score innings of 119-runs. He took 34 catches in his ODI career.
Rameez Date of Birth
He was born on 14 August 1962 in Faisalabad, Punjab.
Education of Rameez
He is a highly educated cricketer in the Pakistani team, and ended his education with a Master in Business Administration (MBA) from prestigious Aitchison College in Lahore. Rameez also worked for American Express.
Rameez Hassan Raja Family
He belongs to a cricket family in which his three eldest brothers played first-class cricket including, his father, Raja Saleem. The latter participated in 15 matches of first-class cricket for Multan and Sargodha. Being a younger brother, he was guided by his elder brother Wasim Raja, who also represented the national team for ODI and Test format.
Cricket Career
Initial Career
At the age of 14, he debuted in List-A cricket, and after a year, he started playing in first-class cricket. Finally, he made his debut in international cricket against England. In the very next year, he was debuted in ODI format against New Zealand.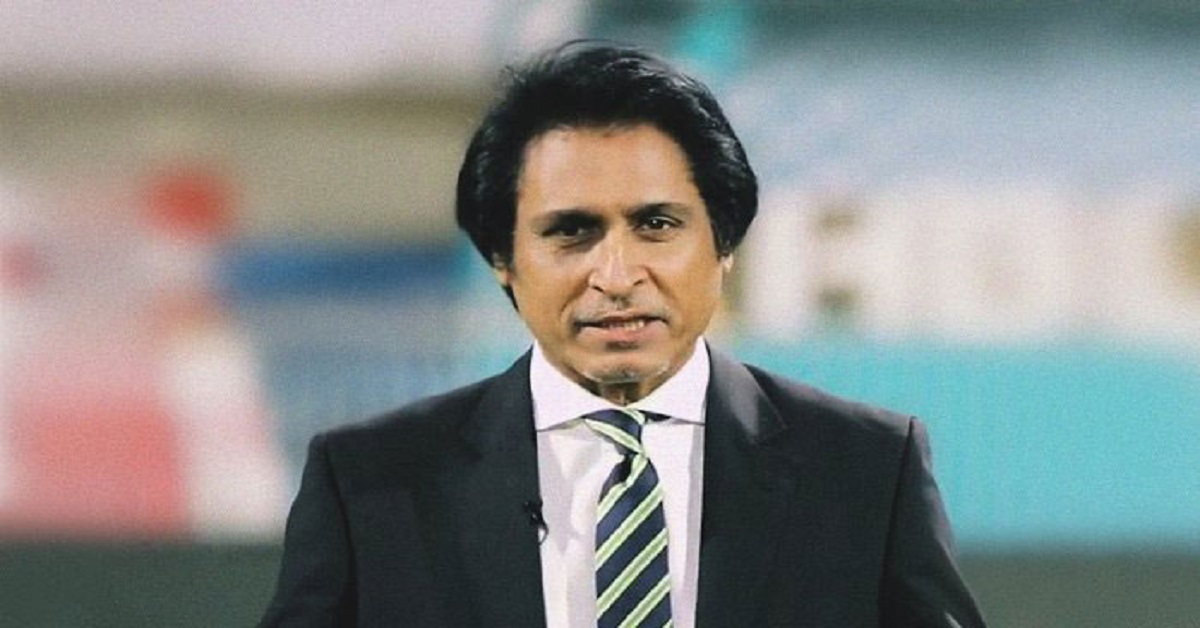 Domestic Career
Rameez made his debut in List-A cricket in 1976, and played 298 matches in which he stroked 9490-runs with an average of 35.54 in batting. He made 15 centuries and 56 fifties with his highest score of 131-runs. Rameez took 62 catches in his List-A span.
He bowled in few innings and got six wickets with the best bowling spell of 4/43 in a match. After a while, he commenced his first-class cricket career in 1977, and played 183 matches in which he made 10392-runs in 304 innings with an impressive average of 36.59 in batting.
He smashed 17 centuries and 63 fifties with his highest score in an innings of 300-runs. Moreover, he took 103 catches and dismissed six batsmen in his rare bowling with his best spell of 2/2.
Rameez remains few batsmen who made 10,000-runs in first-class cricket. Throughout his domestic career at an early age, he was offered to join the England national team.
Domestic Teams
He played for a few domestic teams, but the major were Pakistan, Lahore, Service Industries, Allied Bank, Punjab, Islamabad Cricket Association, Pakistan National Shipping Corporation, and the rest.
International Career and Achievements
Test career summary
Rameez made his debut in the test against England on 2 March 1984, and batted not well with a single run in each innings. After that, his few performances in test a fifty, and scored a maiden hundred against Sri Lanka. He played average batting in test matches, and his second remarkable performance in test is 114-runs against India in Jaipur on 21 February 1987. He ended his test career with three consecutive fifties.
Rameez became useful to get most runs against Sri Lanka in 12 matches with 744-runs at an average of 46.50 and made seven fifties. He made 604-runs against India in 9 games with an impressive average of 43.14 in batting and scored four fifties.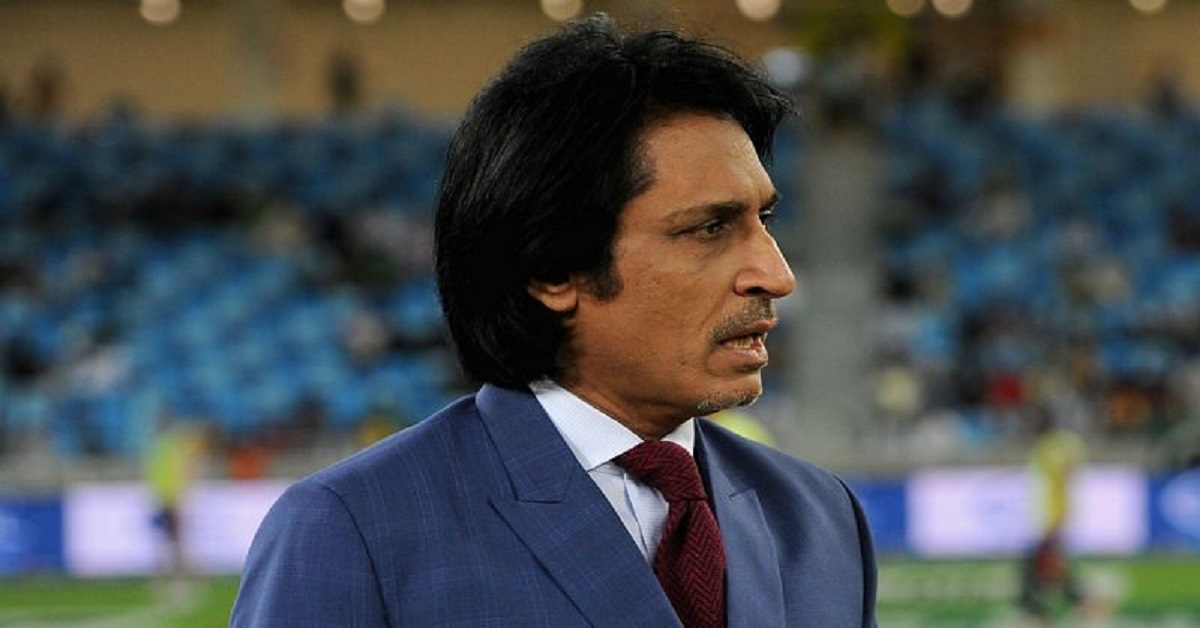 ODI career summary
He made his debut in ODI cricket on 6 February 1985, and began with an impressive performance of 75-runs against New Zeeland. In his very next match, he again came with a 59-runs. In October 1987, he made his first century against England in Karachi.
Rameez Raja played most matches against West Indies and made 1624-runs with an average of 32.48 in 53 games and scored two centuries and eight fifties. He played 42 matches against Sri Lanka and made 1446 with an average of 40.16 in batting. Rameez stroked three centuries and six fifties.
He played against New Zealand brilliantly with the highest average among all international teams, with 53.58 batting. He made 911-runs with three centuries and six fifties in 20 matches.
World Cup
Rameez Hassan Raja played 16 matches during the world cup 1987 and 1992 and made 700-runs with an average of 53.84 in batting. In the 1987 world cup, he played 7 seven matches and made 349-runs with 49.87 and a hundred against England.
In world cup 1992, he played a key role in Pakistan by hitting a century against New Zealand and qualified his team for the semi-final. He had an honor for taking the winning catch against England in the 1992 world cup for Pakistan.
Comeback and captaincy
While the world cup 1996, Rameez was retuned in the squad. While his captaincy in a test match, he failed to win a single game and remove. He became captain from 1992 to 1997, and played 22 ODI and 7 Test matches as captain and unbeaten in 7 ODI games for the national team. He retired from all formats of cricket in 1997.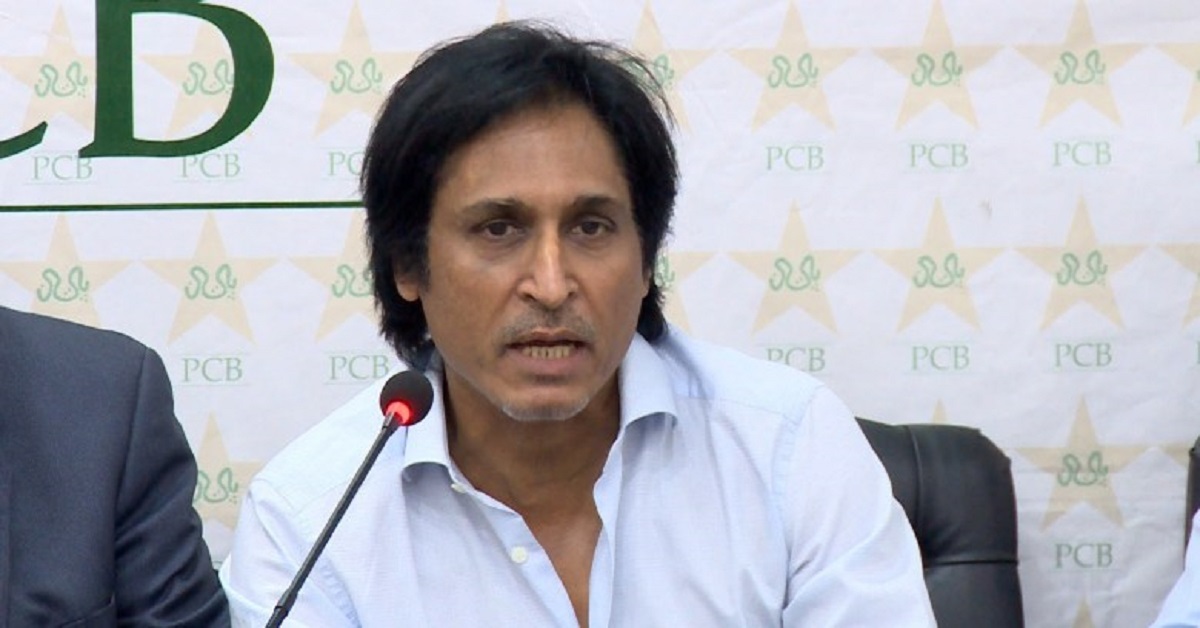 Commentator
Rameez Raja is known as Pakistan's voice as a commentator and has provided commentary after he retired from internal cricket. He also worked for different channels as a commentator on Test Match Special and Sky Sports. He became chief executive of the Pakistan cricket board, and later, he left his job due to media disturbances.
Social Media Handles
His social media accounts include
https://twitter.com/rameezraja_jr