What are Hybrid Cars
Hybrid cars were introduced by vehicle manufacturing companies in 1899. The Porsche company introduced the first hybrid car, and the car used two types of engines; one that ran on gasoline and the other one that worked on electricity. It runs on more than two types of engines. The typical combinations are petrol and electric motors, gasoline, electric motors, diesel, and electricity.
Moreover, the basic principle behind hybrid systems is quite simple. The different motors installed in this new breed of vehicles work better at different speeds. The electrical compartment is more reliable and efficient at creating torque and turning power for the vehicle. As for the combustion engines, they work better in maintaining a constant high speed.
Overall, the distinctive engines keep on switching one to the other at a proper time. The time at which engines switch depends upon the speed that the vehicle is at. Let us take an example of a Toyota Prius hybrid car. What that car does is it runs on an electric motor when it is below the speed of 60 kilometers per hour. Once it goes beyond 60 km/h, it switches its engine and starts consuming petrol.
The unique feature of these cars makes fuel consumption significantly lower for low-budget drivers. Furthermore, it is reliable in many ways.

Best Hybrid Cars
Drivers are now concerned with fewer visits to petrol pumps to minimize their fuel consumption costs. That is why car manufacturing companies across the globe have worked on producing a type of car that runs on both electricity and other fuel types such as petrol and diesel. In this way, drivers can opt for either different engines or both to be worked at the same time.
Let us say you own a hybrid car, and it runs on petrol and electricity. The electric compartment of the car is designed to store electricity in a battery, and there is another storage for fuel. Both the compartments provide the customers with enough average to run the car for longer days. Therefore, a hybrid car can help drivers to reach farther distances by extending their fuel consumption.
The best hybrid cars you can purchase are listed below, with high-tech features that support your preferences, comfort, and ultimate convenience.
Kia Optima Hybrid
Honda Clarity Plug-In-Hybrid
Honda Accord Hybrid
Lexus CT 200h
BMW 530e Plug-In-Hybrid
Hyundai Sonata Hybrid
Toyota Prius C
How do Hybrid Cars work
Hybrid cars have distinctive engines, either running on petrol/gasoline or electricity. Moreover, the engines keep switching at different speeds. For example, most hybrid cars consume electricity when they are below an average speed of 60km/h, and once that speed limit is crossed, the engine of the car switches to other forms of fuel such as petrol, diesel, or gasoline.
Moreover, Hybrid systems have been introduced in commercial vehicles as well. Toyota, Honda, Ford, and other car manufacturing companies have introduced hybrid engines for their newer models of vehicles. Once the car's battery runs out, it can be recharged an unlimited number of times. Although to receive a much higher life, the engines and the car itself should be maintained frequently to avoid costly repairs.
The mechanism of hybridism is that cars either run on different fuel systems separately or all together. Some cars are designed to provide two different fuel systems to run on. The electric motors and fuel compartments work together to provide the drivers with both benefits of the engines.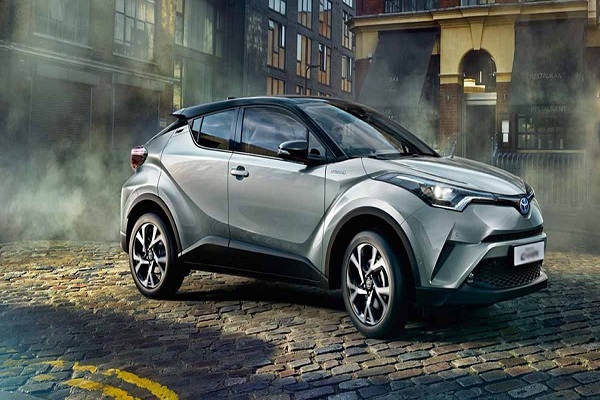 Hybrid Cars Types
They also come in different types, and each type is different. For example, there are fully hybrid cars, plug-in hybrid, and mild hybrid cars. All these types work in different combinations; powered by batteries and petrol/gasoline/diesel, combustion engine (i.e., petrol, diesel). The most common example of a hybrid car is the Toyota Prius.
1- Honda Hybrid Cars
The best example of the Honda Hybrid car is the Honda Accord Hybrid. The car is packed with great features and sporty handling. The car is perfect for every type of driver in the world. In the early 2017 and 2019s, sedans began to be powered by 2.0L four-cylinder engines and a pair of batteries for electric motors. Thus, it created an extra horsepower of 212 hp along with providing the drivers with stable and strong acceleration.
The standard features of Honda Accord Hybrid Sedans are:
Lane-keeping assist and lane change warnings
17-inch alloy wheels
Dual-zone climate control
Automatic brakes
2- Toyota Hybrid Cars
The Toyota company produces hybrid sedans that mix cargo space and stability for their customers as well. So, anyone out there seeking a hybrid car that adapts to a range of lifestyles can buy the Toyota Hybrid Cars.
The early 2017-2019 models of these cars are installed with 1.5L four-cylinder fuel engines along with an electric motor that comes with a lithium-ion battery pack offering the drivers an estimated range of 45 km/h on a full charged battery. Toyota produces the most reliable hybrid cars.
The compact Toyota Hybrid Cars provide a loading space of 17.1-cu-ft cargo area in their 2017-2019 models. Moreover, all the base variants of this car come with the following standard features:
LED taillights and stop lights
Audio with 6.1-inches of the touchscreen display system
Cloth Upholstery
15-inch 8 spoke alloy wheels
3- Hyundai Hybrid Cars
They are perfect companions for road trips and cruising with friends. One such example of a Hyundai Hybrid car is the Hyundai ioniq Hybrid, one of the most comfortable hatchback hybrid cars. The car is equipped with a 1.6L four-cylinder petrol/gasoline engine with a battery-fed electronic motor that helps the car to achieve a further estimated range of 95 km/h combined.
Moreover, the interior of the car is significantly more prominent as it provides a 26.5-cu-ft of the cargo area and 35.7-inch of legroom for long heightened passengers. The car offers a nice mixture of high-tech features along with the most common features as listed below:
Heated side mirrors
Heated front seats
LED daytime tail lights and headlights running
Blind-spot monitoring with overtaking traffic alert
4- BMW Hybrid Cars
BMW is offering its customers hybrid cars that provide a stylish interior with an extraordinary performance from their plug-in hybrid powertrain. An example of a BMW hybrid car is the BMW 530-e that adds excitement and luxury to your commute. The 2018-2020 models of BMW are powered by a turbocharged 2.0L four-cylinder engine along with an electric motor that offers a combined output of 248 horsepower and 410nm of torque.
Furthermore, the all-wheel-drive configuration of BMW 530-e can reach 0-100km/h in just 5.8 seconds. Apart from that, the interior of the car offers a spacious cabin with 36.5-inch rear-seat legroom, and the standard features of every 2018-2020 BMW 530e Plug-In Hybrid Model include:
Moonroof
Sport seats
2-inch touchscreen display with navigation system
Leather upholstery
5- Luxury Hybrid Cars
Car manufacturing companies such as BMW, Audi, and Lexus started producing luxury hybrid cars in the car market. A few examples of these are the 2021 Mercedes-Benz CLS, 2021 Lexus LS, and the 2022 Audi RS 7, which are also included in the Audi hybrid cars.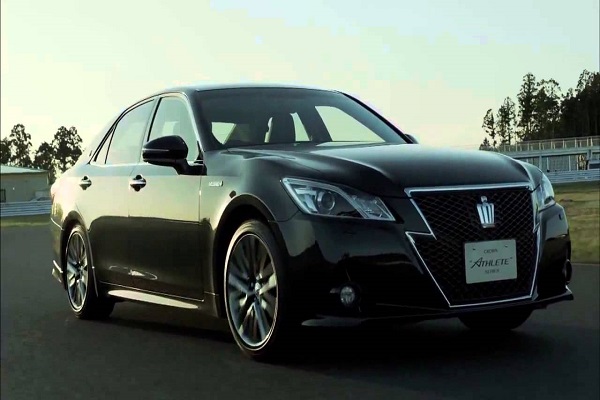 Mercedes-Benz CLS
Mercedes-Benz has always been a luxurious four-door coupe for its 3rd generation. The CLS model of the car comes with configurable engine choices along with the E-Class sedan technology. The most popular style of the Mercedes-Benz is the CLS 450 Coupe RWD that comes with a hybrid engine and 3.0L6 Turbocharged engine with a configuration of rear-wheel drive.
Drivers looking for sporty hybrid cars can opt for the Mercedes-Benz class. The car has a lot to offer:
Astonishing exterior and interior style
Impressive interior comfort
Long luxurious features
Smooth and sophisticated driving experience
6- Kia Hybrid Cars
Drivers that want to opt for more quiet and comfortable midsize sedans can buy Kia Hybrid Cars. One such example is the Kia Optima Hybrid. The recent hybrid car models use a 4.0L four-cylinder petrol/gasoline engine that produces an extra horsepower of 192hp. Moreover, the cars are also fitted with an electric engine that provides an estimated range of 75km/h on the highway.
Apart from that, the car also compensates for a vast 13.4 cu-ft of cargo space that lets you have room for luggage and other items. The standard features included in the recent models of Kia Hybrid Cars include:
Blind-spot monitoring
Leather upholstery
12-way power adjusted driving seats
Rearview monitor
7- Electric Hybrid Cars
Electric Hybrid Cars are designed to reduce fuel consumption costs and fuel emissions from the exhaust, reducing certain toxic substances that damage the atmosphere. Moreover, a pure electric car can have a driving range of up to 530 kilometers and an average of 320 kilometers on a fully charged battery.
At the same time, electric hybrid cars can work on electricity stored batteries and fuel such as petrol, gasoline, and diesel. Once the batteries are drained, the car automatically switches to other fuel forms to be used at a wide range.
They cannot be charged by plugging in an external cord. Instead, the car's internal mechanism of combustion engine charges the batteries through the braking system. These designs combined; electric hybrid cars can give a better fuel economy without putting a dent in their overall brilliant performance. Critical components of electric hybrid cars include:
Electric traction motor
Electric generator
Internal combustion engine
Exhaust system
Thermal system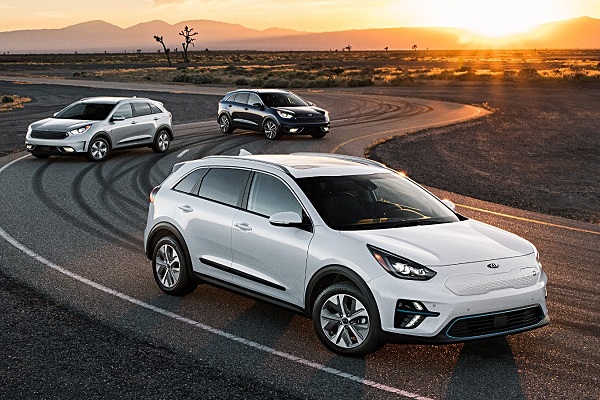 Affordable Hybrid Cars
Are you looking forward to buying affordable hybrid cars? Check out the list below to find a car that matches your budget and comfort.
2020 Toyota Corolla Hybrid car
Hyundai Sonata Hybrid
Honda Accord Hybrid
Hyundai Elantra Hybrid
Ford Escape Hybrid car
Kia Niro
Toyota Prius Hybrid car
Toyota Camry Hybrid
Hyundai Tucson
Ford Maverick Hybrid
These are by far the cheapest in the market.
Pros and Cons of Hybrid Cars
Of course, not every car is ideal and perfect. With that said, there are even pros and cons of these Cars that you should know.
Pros
Hybrid cars are economically and environmentally friendly.
Very cost-effective and budget-wise cars.
Hybrid cars make no loud sounds and are quiet.
Huge cost reduction is needed for maintenance as hybrid cars require less maintenance.
Drivers are satisfied with the charging of the cars as it eliminates the "range anxiety" experience.
If the batteries of the car run out of electricity, hybrid cars can automatically switch to using other fuel such as petrol, gasoline.
Hybrid cars can offer a wide range of driving experiences with a full battery and a fuel tank.
You will not need to charge your hybrid car frequently.
Cons
If a hybrid car ever needs maintenance, it will be very costly.
Buying a hybrid car is expensive.
They are not always environmentally friendly. Although they are cleaner than petrol and gasoline, they tend to emit a lot of emissions.
Fossil fuel emissions are still produced by hybrid cars.
If a battery needs to be replaced, it can be expensive.
High-voltage accidents are rare but can still occur.
Hybrid Cars in Pakistan
Companies such as Hyundai, Honda, Toyota, and luxury car manufacturers like Audi, Mercedes, and BMW provide their hybrid cars in Pakistan. Such examples of hybrid cars from these manufacturers are listed below:
Toyota Aqua G
Toyota Prius S 1.8
Honda CR-Z
Honda Vezel
Honda Accord
Toyota Yaris
Toyota Sienta
Lexus RX
Toyota Crown
BMW 530-e
Audi e-Tron
Audi A8 Hybrid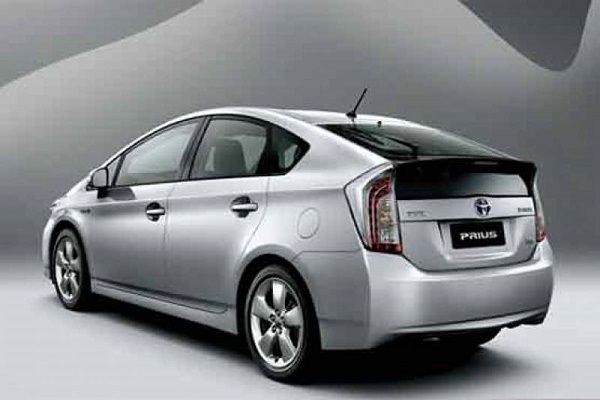 Frequently Asked Questions
Q: Who makes Hybrid Cars?
A: Honda, Hyundai, Nissan, BMW, Audi, Mercedes, Toyota, and other huge car manufacturing companies make hybrid cars.
Q: How good are Hybrid Cars?
A: They are economically friendly and cost-efficient cars. They also provide good fuel mileage.
Q: How much do Hybrid Cars cost?
A: Honda Hybrid Cars can cost around 5-15 million Pakistani rupees, and if you are looking for luxury Hybrid cars, they cost more than 25 million Pakistani rupees. Prices can vary from different car models and their producers.
Q: What do Hybrid Cars run on?
A: They run on electric-powered batteries and other fuel systems such as petrol, gasoline, diesel.
Also, Check
Social Media Handle
https://www.facebook.com/WorldofHybridCars/