Naran Valley is a tourist destination situated in Kaghan valley in KPK's Mansehra district. It is situated 74 miles from Mansehra city at an elevation of 7,904 feet. It is at a distance of 65 kilometers from Babusar Top. A huge number of people including nature-lovers, trekkers, tourists, and photographers visit this beautiful location each year.
With some breathtaking views of the Himalayan Mountains range, the road to Naran Valley has a charming influence on the hearts of its visitors. It paves the way to Naran Valley, passing through lovely water streams along the way. Furthermore, the government has constructed a new motorway to reduce the distance to this valley.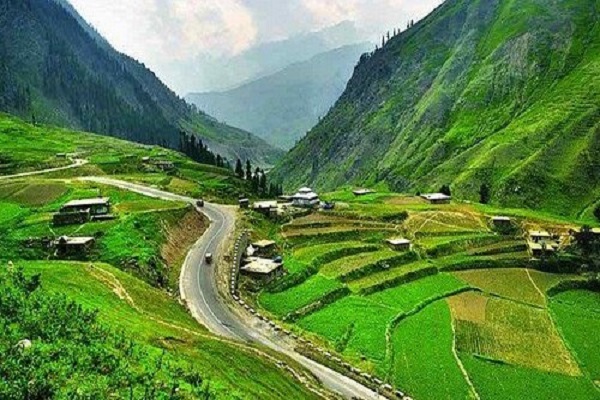 Naran Valley Climate
The climate of Naran is humid continental. In the winter season, there is heavy snowfall and the summer season has a lot of rainfall. Throughout the year weather remains cloudy. During the winter, the temperature frequently drops below 0 degrees Celsius, with significant snowfall.
Summers are hot and humid, with temperatures rarely exceeding 15 degrees Celsius. Naran is crowded in the summer, beginning early, and tourism continues till fall. Valley's average annual temperature is 10.1 degrees Celsius.
Residents of Naran Valley
The residents of Naran Valley are mostly Gujjar, and are very friendly and generous. They treat tourists with respect. They earn their livelihood by working as tour guides, shop keepers, jeep drivers, rest house managers, and restaurant workers. Tourists are their primary source of income, and they work as tour guides.
Some of the residents also earn by growing crops and rearing cattle.  However, their entire fortune is only gathered during the summer season, as in the winter season the entire area is covered in snow, forcing them to shift to Mansehra or other hotter locations.
Naran Famous Items
Handicrafts and dry fruits are the major items of this Valley. The must-buy handicrafts include skillfully carved Walnuts, woolen felt carpets, woolen shawls, shirts, and embroidered shawls. Handmade items are displayed in shops located in the main market.
Naran valley Places To Visit
Ansu Lake
The tear-shaped Ansu lake is situated alongside Malika Parbat. To reach this high-altitude lake eleven-kilometer trail starting at lake saif-ul-Malook is crossed. The best time to visit the lake is early June to late November as in the start and end of the season, deteriorating weather makes the visit difficult.
Lulusar Lake
High mountain peaks make this place an attractive spot for tourists. Snow-covered mountains mesmerize the visitors. The mid of summer season is the ideal time for visiting this place because there is more greenery and less snow. As this lake is located in Lulsar Dudipatsar's national park animals such as black bears, lynx, foxes, hawks, marmots, and Himalayan snowcock are seen.
Visitors could hire people for setting camps for them. The road to this magnificent place is metaled and in excellent shape. Furthermore, the journey to this lake provides some spectacular views like crossing some glacier-fed streams and passing by beautiful waterfalls. The lake is the main source of water for the Kunhar River, which flows through the Naran Valley.
Babusar Top
The Babusar Pass or Babusar Top connects Khyber Pakhtunkhwa province with the Gilgit Baltistan in the north. This is the highest point in the region that is easily accessible by car or jeep. During the summer, this place provides a beautiful view. The Babusar Top is at a height of 4,173 meters above sea level. Furthermore, this is Naran Valley's last point.
Lake Saif-ul-Maluk
As per the report, Saif-ul-Malook is the country's 5th best tourist spot. The lake is surrounded by captivating beauty, a peaceful atmosphere, and breathtaking views. Every year, it attracts a large number of tourists from all over the world. The months of May to September are ideal for visiting this place. The lake remains covered with snow during the winter season, and heavy snowfall blocks the roads.
During the daytime tourists enjoy boating and at night they enjoy camping under a blue sky filled with millions of shiny stars and moon giving it a look of the Milky Way. The dusty jeep trail from Naran to Saif-ul-Maluk is approximately nine km long. It takes an hour to travel by jeep.
Lalazar
In the past Lalazar was famous for pine forests and colorful wildflowers. Although cultivation of crops specifically potatoes has reduced this plateau's natural beauty, the captivating view of lush meadows and Malika Parbat still make it a place worth visiting. It takes an hour to reach Lalazar from Batakundi. Tourists enjoy trekking more than riding jeeps.
Dudipatsar Lake
Dudipatsar is a synonym for White Mountains Lake because the peaks surrounding the lake are covered with white snow throughout the year. Owing to its eye-catching beauty this lake is also called 'The Queen of Lakes in Pakistan.'
This place can be reached by driving until Jalkhad in the Naran Valley. Following the trip, travelers must experience a 4 to 5-hour hike across stunning scenery. The best time to visit this place is June to August. After this time the area is covered with snow and creates problems for visitors.
Siri Paye Meadows
Travelers may reach this beautiful location by taking a one-hour jeep trip from Kewai waterfalls. The thrilling jeep journey takes visitors through lush alpine forests with marvelous views that can have a significant influence on nature. The beautiful green plateau is 3,060 meters high above sea level. Nature lovers can enjoy camping at night at the peak to watch the Milky Way.
Some other Tracks Originating or Ending in Naran Valley
Balakot (Kaghan Valley's gate)
Fairy Land
Noori Top
Saral Lake
Batakundi
Gitidas
Sat-Sar Mala Lakes
Maheen Lake
Sangal Lake
Ghazi Sar
Lulusar Lake
Sarkatha Lake
Jalkhad
Katha-sar Lake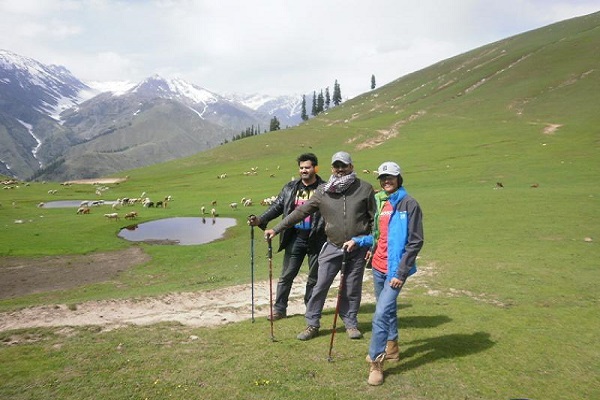 Things to Do in Naran Valley
Hiking Towards Ansu Lake
The path to the Ansu lake provides tourists with several wonderful attractions. After walking for five hours a hill appears. After standing at the hilltop one could enjoy the view of Ansu lake. The ideal time for hiking is between 10th July to 15th August as the lake remains covered with snow except for this time.
Trekking from Naran Valley to Saif-ul-Maluk
The traveling time from Naran valley to Saif-ul-Maluk is about four to six hours. This trekking route is eight-kilometer long. The Jeep ride takes about an hour to reach the mountain top. The Water of this lake is very clear due to several glaciers around the upper basin providing water to this lake.
Trekking from Beautiful Lake Saif-ul-Maluk to Ansu Lake
The trip from Saif-ul-Maluk to Ansu lake takes seven to nine hours. It is suggested to start traveling early morning. The best enjoyment of this trekking is spending the night at Saif-ul-Maluk. It's possible to divide this height into two halves. The 1st part leads to Malika Parbat's base camp along a ravine on the river's edge. From Malika Parbat base camp to Lake Ansu is the 2nd steepest part.
Fishing at Saif-ul-Maluk and Kunhar Bank
The delicious and famous trout is found in Saif-ul-Maluk. Fishing is the most-liked activity in Naran valley. Many tourists enjoy fishing in the crystal clear waters of Lake Saif ul Malook because the lake is rich in rainbow salmon and brown salmon.
The Naran or Shinu Fisheries Departments can issue licenses. In rivers and lakes, the use of different explosives and fishing nets is prohibited. They are not only damaging to the health and growth of trout, but also to the health and growth of many other marine species.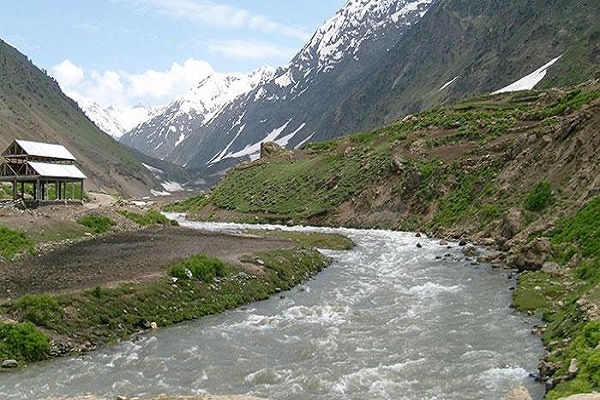 Camping at Lake Saif-ul-Maluk
On the full moon night, camping at lake Saif-ul-Maluk Lake feels like a dream. There are some campgrounds here, and camping there is highly advised because the breathtaking view Saif-ul-Maluk is worth appreciating at night. Tents and cabins are available around the lake. Tourists will find a grocery store, but hikers should pack their own water, food, and other supplies.
Naran Valley Hotels
There are many hotels in Naran Valley that provide accommodation to tourists. Charges vary from hotel to hotel depending upon the facilities provided. Some of the hotels situated in the valley are:
Hotel One Naran
River View Hotel
Rose Valley Hotel
Trout Land Hotel
Valley Hotel Naran
Grand Heritage Hotel
Landmark Hotel
Belladona Hotel
Naran creek
Swiss Wood Cottages
The Sarai
Green View Hotel
Shogran Hotel
Social Media Handle
https://www.facebook.com/NaranValley/