Alyy Khan Actor
Alyy Khan is a Pakistan-based host and actor who has appeared in Lollywood, Bollywood, and Hollywood films and TV series. His work on theater, film, and TV has pushed him to new heights. His acting abilities have amazed the audience and gained him a huge fan base.
He is the last member of his family who is still working in showbiz. His late cousin Junaid Jamshaid earned huge fame but unfortunately died in a plane crash.
| | |
| --- | --- |
|            Title |             Description |
| Name: | Alyy Khan |
| Nationality: | Pakistani British |
| Religion: | Islam |
| Date of Birth: | 6th December 1968 |
| Residence: | Karachi |
| Profession: | Actor |
| Years Active: | 1990s-present |
| Marital Status: | Married |
| Relative: | Late Junaid Jamshaid |

Alyy Khan Biography
He is among those few actors who continue working in local plays/productions even after earning international recognition. Because of his potential to adapt to diverse work environments, this Pakistani-British actor has performed everywhere from Bollywood to Pakistan and Hollywood to England.
He has also performed in theatre from acting in front of Indian PM Rajiv Gandhi to performing with veterans. He hasn't been able to establish himself in one medium or place despite so many high-profile productions.
He is of the view that the main element for any actor is to act well and it doesn't matter if it's a movie, theatre, or TV it's all the same. He is indeed one of the impeccable actors who never fails to impress the audience.
Alyy Khan Age
He was born on 6th December 1968 in Karachi. When he was nine he moved to London, the United Kingdom with his family. Currently, he lives in Pakistan.
Alyy Khan Education
He did a diploma in TV and film production from Pimlico Arts & Medical College. After completing his diploma in TV and film production and refining his skills in theater and TV, he stepped into the film industry.
Alyy Khan Family
Junaid Jamshed, the late singer, was 1st cousin of Khan. Alyy's father Sahabzada Muneer was 1st cousin of Junaid's father. Alyy tied the knot with his cousin Chandni Sehgal. Chandni belongs to the wealthiest family and is 1st cousin of a famous TV actress and host Juggan Kazim. This couple has two children named Rayaan Khan and Inaaya Khan.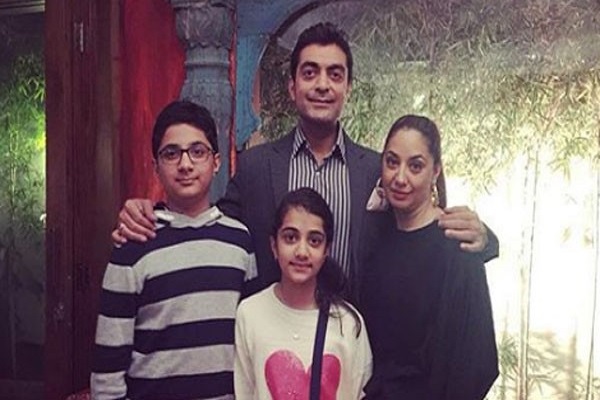 Showbiz Career
Khan, who has worked in nearly every entertainment industry around the world, may best be regarded as the symbol of a journeyman artist. Since starting work on Indian TV during 90's he has earned fame and worked everywhere.
From acting in high-profile movies like Don 2 and A Mighty Heart to performing wonderfully in Pakistani, British, and Indian TV serials to directing theatre shows like Apki Soniya, he has come a long way.
TV and Theater Career
He began his career in the acting world through theater. He made his television debut in 1995 with an Indian drama serial 'Kash-m-Kash.' After that serial, he acted in several Indian television weekly shows and daily soap. Some of the top-rated shows and soaps were 'Ye Hai Raz,' 'K Street Pali Hill,' 'The Bill,' 'Dushman,' and many others.
He also worked in some most popular British and American television series like 'Partners of Crime,' 'Strike Back,' and 'The Philanthropist.' He made his debut in Pakistani TV with the most successful and long-running drama series 'Ye Zindagi Hai.'
Alyy performed as a supporting character in these series but grabbed the attention of the viewers with his acting skills. His most popular Pakistani TV serials are 'Ap Ke Kaneez,' 'Wo Aik Pal,' 'Muhabbat Aag Se,' 'Do Qadam Door Th,' and 'Kbhi Kbhi.'
Film Career
He entered the film industry in 2001 with his 1st film 'Deham.' He amazed the viewers with his outstanding acting skills. After this debut film, he earned a chance to act in several successful projects like 'Aazan,' 'Luck by Chance,' 'Ssshhhh,' and 'Nazar.'
But the film that gave him recognition was 'Don 2.' In 2013 he got a chance to show his acting potential in the Pakistani film 'Anjuman; along with big names of the Pakistani entertainment industry like Imran Abbas, Sara Loren, and Sohai Ali Abro. His hit Pakistani movies include 'Team,' 'Actor in Law,' and 'Mah-e-Meer.'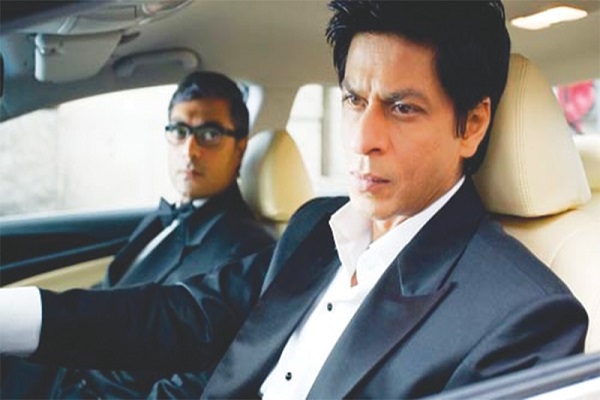 Alyy Khan Movies
Deham
Sssshhh
Stumped
Kiss Kis Ko
Nazar
A Mighty Heart
Sharpe's Challenge
Traitor
Luck by Chance
42 Km
Dark Relic
Do Paisay Ke Dhoop, Do Anay Ke Barish
Kingdom of Dust
Pusher
Aazaan
Kingdom of Dust
Jo Hum Chalain
Everywhere and Nowhere
Titlee
Don 2
Anjuman
Unfreedom
Blemished Light
Mah e Mir
3 Bahadur
Team
Actor in Law
The Valley
Zindagi Kitne Haseen Hai
Tick Tock
The Trial
Mogul Mowgli
Alyy Khan Dramas
Banay Gi Apne Baat
Dekh Bhai Dekh
Bombay Blue
Kash-m-Kash
Dushman
Ye Hai Raaz
Lipstick
1st Indian Telly Awards
Ssshhhh Koi Hai-Talash
Sssshhhh-Chehre Pe Chehra
Street Pali Hill
Ye Zindagi Hai
The Bill
Strike Back
The Philanthropist
Foodistan
Zara Aur Mehrunnisa
Saat Pardon Mein
Do Qadam Door Thay
Kabhi Kabhi
Apke Kaneez
Partners in Crime
Indian Summers
Maryam
Muhabbat Aag Se
Deewana
Pakeeza
Guzarish
Bojh
Shehrnaaz
Kiten Girhain Baqi Hein
Dil-e-Majboor
Khuda Mera Bh Hai
Chanar Ghati
Wo Aik Pal
Malkin
Mera Khuda Janay
Ustani Je
Kbhi Band Kbhi Baja
Bewaja
Juda Na Hona
Aik Aur Sitam
Qadam Qadam Ishq
Kam Zarf
Marvel
Meray Hamsafar
Dhoop Ke Deewar
Mera Maan Rakhna
Tu Zindagi Hai
Social Media Handles
His social media account include:
https://www.instagram.com/alyykhanofficial/