Imran Riaz Khan
He is a fierce and robust Pakistani journalist who started his career many years ago and today he is known for his determination and well-built attitude. He came into the limelight in July 2022 for speaking against the government in one of his Youtube videos.
Imran Riaz is also an anchorperson who made his Youtube channel in 2020 whose followers are increasing rapidly with time. His arrest not only made the public aggrieved but also Ex-Prime Minister Imran Khan came forward in his support.
| | |
| --- | --- |
|                    Title |                    Description |
| Name: | Imran Riaz Khan |
| Nationality: | Pakistani |
| Religion: | Islam |
| Education: | University of Faislabad |
| Residence: | Lahore and Faisalabad |
| Career: | Journalist, Anchorperson, Youtuber |
| Language: | Urdu |
| Supporter of: | Imran Khan |

Imran Riaz Biography
He is a journalist, anchorperson, and Youtuber who never fails to speak his heart in public. He has been a critical supporter of Pakistan Tehrek e Insaf and Imran Khan due to which he is currently facing the consequences. Riaz always discusses the current political situation in his Youtube videos that has 3 million+ followers.
Currently, he is on trend on all social media platforms because of speaking against Shahbaz Sharif and General Qamar Javed Bajwa. He has succeeded in gathering support from the entire public and prominent figures of Pakistan Tehreek e Insaf.
Imran Riaz Age
He was born in Faisalabad where he spent all his life. Currently, he lives in Lahore with his family.
Imran Riaz Education
He completed his journalism degree from the University of Faisalabad.
Career
Initial Career
After completing his education he started his career as a journalist and anchorperson by associating himself with a private channel. After serving there for a few years, he connected with other news channels as well.
Youtube Channel
His Youtube channel 'Imran Khan' was formed in 2020 that has more than 3 million followers. In all his videos, he remained honest about the current affairs of Pakistan.
Imran Riaz Khan Arrest
His arrest came as no surprise as people with honest reviews about the government are always punished. On 5th July 2020, when he was going from Lahore to Islamabad for his bail issues was seized by the Punjab Police. One day before his release, he issued a video on his channel where he gave the warning to disclose the names behind the regime change operations.
The regime change operation is a forced replacement of the current government with a new one that took place in Many 2022 when all of a sudden PTI government was switched with the PMLN government. He also spoke against Shahbaz Sharif in his video while the DAWN News reported that he has also directly targeted General Qamar Javed Bajwa.
Imran Riaz Khan wife and family also becomes the target of threats that he kept receiving from unknown people in the fast few days.
Support from the Public and Politicians
Soon after his arrest, the entire public came forward in his support and made the online trends 'We stand with Imran Riaz.' Apart from the general public, many Pakistani celebrities and political figures also showed their concern. Ex-Prime Minister Imran Khan also took to his social media account and showed his full support.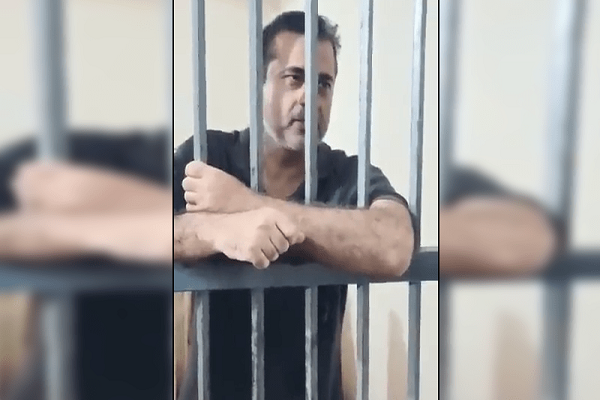 Social Media Handle
Imran Riaz Khan Youtube channel is:
https://www.youtube.com/channel/UCaszgR2TH3qNw_CxLHAd2SQ