RCG Faisalabad Overview
RCG located in Faisalabad gathers all top-class clothing brands under one roof. Customers are also provided with stitching services at reasonable rates. Fashion lovers could shop for their favorite designer outfits and may ask for delivery of required articles to both national and international locations.
The customers could also opt for RCG online shopping at affordable delivery charges. Additionally, the RCG baby shop is a blessing for mothers as they can purchase every necessary item for their kids from one place. Besides shopping, customers could also enjoy caramel popcorns and ice-cream cones sold at the entrance of RCG mall.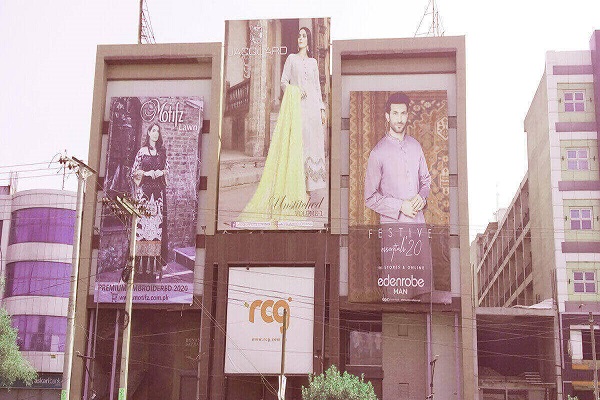 RCG Faisalabad Brands
Customers could save their time, and fuel by shopping from RCG Faisalabad, as all brands are available in one building. This brand collection under one roof saves the shopping lovers from inconvenience and hustle created by moving from shop to shop in search of desired articles. The following brands could be found at RCG Faisalabad:
Aik
Bonanza Satrangi
Warda
Sweet Sixteen
Asim Jofa
Alizeh Fashion
Aleeshan
Afsaneh
Baroque
Anaya by Kiran Chauhdary
Crimson
Charizma
Elan
JB Women
Gulaal
Flossie
Elaf
Farasha
JB Men
LA Fashion
Kross Kulture
Khoobsurat
Nur
Mushq
Mariam Hussain
Maria B
Maryum and Maria
Jazmin
Ochre
Raj Bari
Resham Ghar
Riaz Arts
Noor by Sadia Asad
Salitex
Reign
Sifa
Sana Safinaz
Sobia Nazir
Shiza Hassan
Serene Imrozia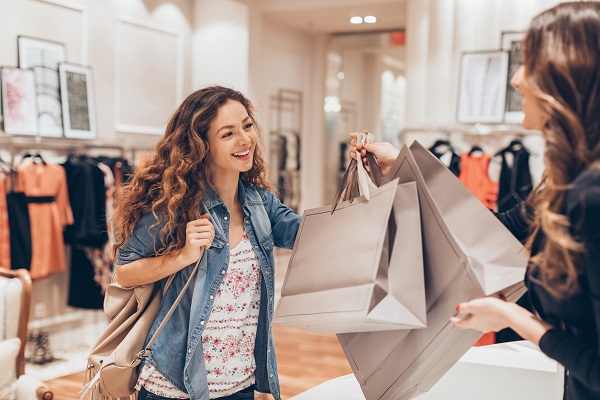 RCG Faisalabad Shopping Categories
1- Men Collection
A wide range of outfits is available for men at RCG. The men's collection includes:
Eastern Wear
Eastern outfits like shalwar kameez, designer kurta, waistcoats, wedding sherwanis, and unstitched suits are available for men.
Western Wear
Hoodies, jackets, sweaters, blazers, pants, shorts, shirts, tuxedos, and tank tops are available in this section.
Sports and Active Wear
In this section shorts, tracksuits, trousers, T-shirts, sports bags, and sports accessories are available.
Nightwear
Body warmers, underwear, vest, and loungewear are available in this section.
Accessories
Men's accessories like belts, cufflinks, socks, caps, scarfs, and wallets are available at affordable prices.
2- Women Collection
Eastern Wear
A wide range of eastern wear including Pret, designer suits, scarf, abaya, stoles, shawls, and Ladies caps are available for women in RCG Mall Faisalabad.
Western Wear
Hoodies, jackets, shrugs, bottoms, tops, and blouses for women are available in this section.
Nightwear
In this section pajama suits, pantie, teen panties, and body warmers are available.
Accessories
Women's accessories like bags and watches are available.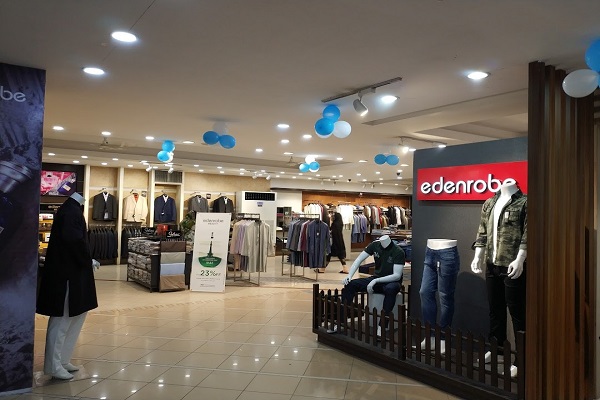 3- Kids Collection
Collection for Boys and Girls Aged between 1-15 years
Dresses and Shoes
In this section, eastern and western outfits, and shoes are available for girls and boys aged between 1-15 years.
Toys & Stationery
Board games, lunch boxes, and water bottles are available in this section.
Accessories
Boys' and girls' accessories like caps and wallets are available.
Collection for NewBorn
Clothing
Frocks, hats, socks, rompers, T-shirts, nicker sets, mittens, jerseys, and sweatshirts are available for newborn babies.
4- Newborn Bath Care
Rash creams, powders, baby wash, cologne, oils, and lotions are available in this section.
Accessories
Newborns' accessories like bibs, changing sheets, towels, wrappers, blankets, and gift sets are available.
Cleaning and Feeding
Feeders, nipples, feeder covers, warmers, soothers, and teethers are available in this section.
RCG Toys
General toys and stuffed toys could be purchased from this section.
Baby Gear
Walkers, mother bags, strollers, high chairs, baby cots, and booster seats are sold in this section.
5- Accessories
Laptop bags, sports bags, file bags, backpacks, passport bags, girls' and boys' school, and college bags, kids' trolley bags, and wallets are available at economical prices in RCG Faisalabad.
6- Bedding
Bedsheets of different brands like Chen one, Nishat, and Gul Ahmed are available.
7- Jewelry
Females could purchase a wide variety of jewelry items like pendants, rings, bracelets, earrings, bangles, and tikka from RCG Faisalabad.
RCG Faisalabad Opening Hours
RCG opens at 11 am and remains open till 10.30 pm.
RCG Faisalabad Terms and Conditions
The brand struggles to provide its customers with an amazing shopping experience. And to fulfill this goal they have set the following terms & conditions.
Due to the photography effects, there may be a minor difference between the colors of articles in online pictures and their shades in physical form.
Customers are advised to submit any claims within the time frame specified in the returns and refunds policy.
Items that are on sale cannot be returned or exchanged.
RCG is accountable for defective goods and would also bear shipping charges for the exchange/return of defective items.
Even though they have specified delivery time, there may be occasions when shipments are delayed by courier service or RCG, for example, due to unforeseen events, holidays, package loss, etc. In case of such events, they ask customers for their cooperation and apologize for the inconvenience.
They provide a variety of payment options, but each one has specific requirements.
The customer has to get in touch with a representative if they have any questions about processing charges or other details they might require while selecting a payment method.
RCG Faisalabad Shipping Charges
RCG delivers its products both within Pakistan and outside Pakistan. Product delivery charges for Faisalabad are Rupees 100 for 1st Kg, and Rupees 95 are added for additional Kg, while for other cities in Pakistan Rupees 250 are charged for 1st Kg and Rupees 50 are added for additional Kg. Global shipping charges vary from country to country.
Return and Exchange Policy
Customers could exchange or return within three days after the purchase of the article.
No exchange or return of ladies' designer articles until the damaged or defective article is delivered by RCG.
Articles purchased on discount or sale are not eligible for exchange or return.
For exchange and return, an article must be present in unwashed, and undamaged condition and the original packing and tags should be intact.
RCG Faisalabad Contact Number
Telephone # 0311-1111-021, 0310-000-1244
RCG Faisalabad Address
Main Jaranwala Road, Kohinoor City, Faisalabad
Social Media Handles