Dananeer Mobeen, also known as Geena Mobeen, is a sensational Pakistani model and influencer who got viral with a single video. The line that made her famous overnight was 'Pawri Ho Rahi Hai.' The entire social media got obsessed with this video not only in Pakistan, across the globe. All the celebrities recreated this video that resulting in a huge fan following on her social media accounts.
Various notable brands made her brand Ambassadors while she is doing modelling for many clothing brands, including Asim Jofa. Besides being a model and influence, she has a deep interest in singing and is blessed with a staggering voice. Dananeer Mobeen in Sinf e ahan won many hearts with her outstanding performance.
| | |
| --- | --- |
|                  Title |                 Description |
| Name: | Dananeer Mobeen |
| Nationality: | Pakistani |
| Religion: | Islam |
| Education: | A'levels |
| Residence: | Islamabad |
| Date of birth: | 27th December 2001 |
| Profession: | Influencer, Content Creator, actress and Model |
| Marital Status: | Unmarried |
| Social Media Handle: | https://www.instagram.com/dananeerr/ |

Dananeer Mobeen Biography
Dananeer is a young and stunning Pakistani content creator who started this profession a few years ago. She used to make videos on her Instagram account; however, she got popular in 2021 after her viral sentence 'Pawri Ho Rahi Hai.' Not only Pakistani celebrities, various Indian celebrities, including Shahid Kapoor and Ranveer Singh, also recreated videos on this line.
A notable music composer from India named Yashraj Mukhtae also made the mashup of that video that enhanced the fame. She belongs to a Pathan family and is soon going to start her university. She also runs her Youtube channel, where she shares different videos related to fashion and makeup. Furthermore, she shares a special bond with Hania Amir, Shazia Wajahat, and Wajahat Rauf.
Dananeer Mobeen Age
She was born on 27th December 2001 in Islamabad. She still lives there with her family.
Dananeer Mobeen Education
She did her schooling at Roots Millennium Peshawar and completed her A'levels.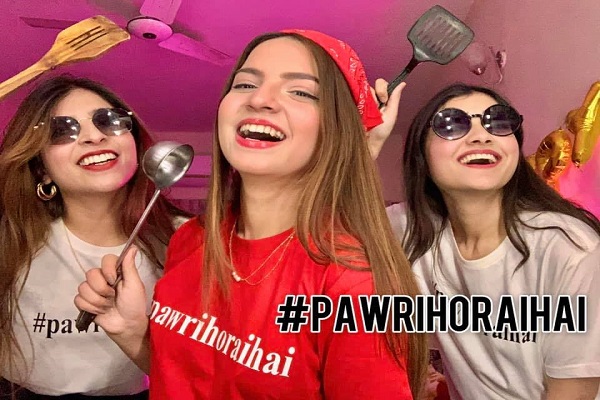 Dananeer Mobeen Family
Dananeer Mobeen father Mobeen Ahmad is a professional doctor while her mother Gul Mobeen is a housewife. Her sister Nafayal Mobeen lives abroad.
Dananeer Mobeen Net Worth
As per 2021 reports, her net worth is $ 1 Million USD.
Career
As a Content Creator
She started her career as a content creator and influencer. She used to upload videos on her Instagram page and Youtube channel. In Feb 2021, she came into the limelight after her viral video circulated everywhere on social media. Apart from Pakistani celebrities, people from across the globe followed this trend that gave her huge hype.
Success Journey
After she got famous, her demand increased and so many brands started approaching her. In Feb she announced to be a part of the Peshawar Zalmi PSL team. She was being approached by Javed Afridi for this offer. Later, she was seen doing promotions for Samsung Galaxy. Apart from Samsung, she was approached by various clothing brands for promotion including Laam and Asim Jofa.
As a Singer
One of her biggest wishes is to be a singer as she is blessed with a mesmerizing voice. She often shares her singing videos on her account. and people shower their love on those videos. However, she hasn't confirmed yet that either she would become a singer or not.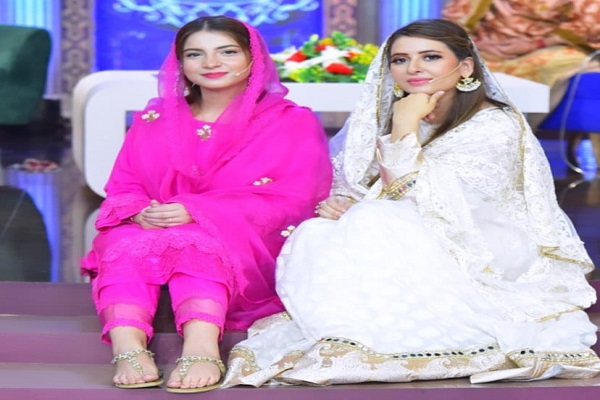 As an actress
Dananeer made her small screen debut with the drama serial Sinf e Aahan where she did a fabulous job. Her character Sidra made all her fans and public speechless despite being a supporting character. She performed the role opposite Kubra Khan, Syra Yousaf, Yumna Zaidi, Sajal Ali etc. The serial is directed by legendary Nadeem Baig.
Dananeer Mobeen Drama
Frequently Asked Questions
Q: Who is Dananeer Mobeen?
A: She is a young girl from Islamabad who is a social media influence. After her pawri meme, she got famous and became the brand ambassador for various noted brands.
Q: What is the age of Dananeer?
A: She was born in 2001.
Q: Is Dananeer a Pakistani?
A: Yes, she is Pakistan and belongs to the Peshawar region.
Q: How did the Pawri meme start?
A: On her trip somewhere, she made a video along with her friends for a fun purpose and posted it on her social media account. With time, the video got attention and everywhere started making memes on it.
Q: What is the name of Pawry girl?
A: Her name is Dananeer Mobeen.
Q: What is Dananeer Mobeen height?
A: She is 5'3.
Social Media Handle
Dananeer Mobeen Instagram and other social media account include:
https://www.instagram.com/dananeerr/