MCB Bank is a Pakistan based multinational-commercial bank. Maybank and Nishat Group own majority shares of MCB. It was founded to offer banking facilities and services to South-Asia's business community. Mian Muhammad Mansha is serving as chairperson of MCB and Imran Maqbool as president.
In 2005 bank management made an abbreviation of its name from 'Muslim Commercial Bank Ltd' to MCB Bank Ltd to explore Intl markets. The bank shifted its head office from MCB Tower Karachi to MCB House in Lahore at Jail Road. This article contains all the information about the Bank, including MCB Bank History.
| Title | Description |
| --- | --- |
| Details | |
| Type: | Public |
| Traded As: | KSE: MCB, LSE: ISE: |
| Industry: | Banking Capital Markets |
| Founded: | 1947 |
| Founder: | Mian Muhammad Mansha |
| MCB Bank Limited: | the fastest growing banks in the country |
| MCB : | 60 years of experience as one of the leading banks in Pakistan |
| MCB Internet Banking : | convenience to manage and control your bank account and finances |
| Credit Card : | Check your credit card statement |
| Headquarter: | MCB Tower, Karachi, Sindh, Pakistan |
| Lockers : | Ensuring security to your valuables |
| Key People: | Husnain Ijaz (Chairman) |
| Product: | Loans, credit cards, savings, consumer Banking, Home Remittance etc. |
| Revenue: | ₨66.43 billion (US$630 million) – 2015 |
| Net income: | ₨25.55 billion (US$240 million) – 201 |
| CEO: | Imran Maqbool (22 Dec 2012–) |
| Subsidiaries: | MCB Bank Limited, Asset Management Arm, more |

MCB Bank History
Adamjee Group established this bank on 9th July 1947, and in 1974 it was nationalized during Zulfiqar Bhutto's Government. It was 1st bank to get privatized in 1991, and a consortium of corporate groups headed by Nishat Group purchased this bank.
Its name was changed from Muslim-Commercial Bank Ltd' to MCB Bank Ltd in 2005, and the cause behind this change was the popularity of the bank with the name 'MCB' among the public and clients, and people used to call it MCB instead of the full name.
Shares of Maybank
The Maybank announced a twenty percent share in MCB in 2008 and purchased more than Ninety-Four million shares from 'Nishat Group.' MCB set up its Islamic Banking in 2000 and opened its 1st branch in 2003. The network of Islamic Banking was grown to thirty-four branches in 2014. 
Foundation of MIB
In 2015 the bank established its subsidiary bank with the name MCB Islamic Bank (MIB). It designated Raza Mansha as 1st chairperson of the Board of Directors and Ali Mahoon as 1st President of MIB.
Vision
To become a leading and eminent provider of financial services, collaborate with customers/ clients to secure and prosperous future.
Mission
The bank's staff consists of committed professionals who provide efficient and innovative monetary/banking solutions to nurture and create long-term ties with their clients/customers. And in doing so, the bank ensures that their investors could invest with trust and confidence.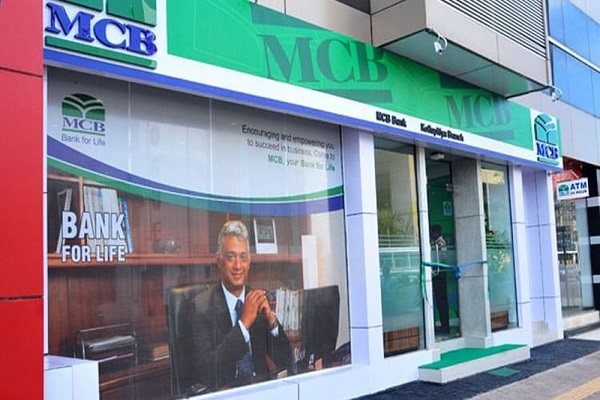 Core Values
Customer Centricity

Respect

Innovation

Integrity

Excellence

Respect
MCB Bank Management
Chief Financial Officer
Audit Committee
Mian Muhammad Mansha-Chairperson

Shehzad Saleem-Member

Sheikh Mukhtar-Member
Auditors
Muhammad Yousaf Adil Saleem and Co. Chartered-Accountants

A.F. Ferguson and Co.
Code of Conduct
All the bank employees should follow this code of conduct:
Bank employees are directed to follow discipline, integrity, dignity, and integrity in all dealings with customers, officials, the public, and other fellow bankers. 

The employees must follow all rules and regulations and avoid such criminal activities or actions that may cause damage to the bank's interests.

Employees should conduct all transactions and all business activities honestly. 

Workers should not engage in money laundering and other fraud activities.

In case of any conflict, employees should inform their immediate boss. 

Employees aren't allowed to receive any personal benefit like gifts, cash from clients, or customers.

Employees should keep bank information confidential and shouldn't leak it to anyone outside bank premises. 

The employees could only update or access the bank's data or system of which the bank has given them authority. 

Employees aren't allowed to take part in any political activity or become part of a political party.

If any employee observes any malpractice or wrongdoing, it's his obligation to inform the bank's whistleblowing program.

Bullying at the workplace is not allowed.

The employees should follow proper dress code.
MCB Bank Services
Agricultural Financing
MCB is investing in the agricultural sector of Pakistan since 1973. Because of an extended network of branches and competent staff hired in branches, the bank fulfills farmers' financing needs in all parts of Pakistan and improves productivity.
Financing by MCB is accessible for the short, medium & long term. The finances depend upon the choices of farmers and the nature of finances. Farmers are directed to seek help at the nearest branch of MCB for facilitation and information.
Lockers
They are provided to individuals to protect their valuables, operated in privacy or at their own branch.
Lockers are available in all sizes, i.e., small, medium & large.

Locker could be operated in a joint or single capacity.

Lockers availability is provided at selected MCB branches in towns/cities across the country.
Features of Bank Policy
MCB Bank Ltd realizes its responsibility to emerge as an institute that recognizes its environmental and social obligation and is continuously striving to create awareness among stakeholders, efficiently running its operational procedures via different policies.
The bank's main focus is on providing a healthy and safe workplace, conserve energy and protect the environment via management practices and appropriate technology. Following are salient features of the Bank's policy:
Promote and involve in social well-being that helps strengthen the communities and play its role in society's development.

Sustainable development via maintaining and sound ties with stakeholders/investors through fair and open communication.

Compliance with international, national, and local laws & regulations and conduct business activities with integrity and honesty. 

Provide outstanding, safe, and innovative banking services and products exceeding customer's expectations. 

Respect people by honoring the laws, history, customs, and culture of Pakistan. Continuously search for superior, cleaner, and safer practices that would satisfy society's evolving needs.

Considerable investment to make technology-based 'Alternative-Delivery Channels' for final inclusion.

Dialogue and communication with employees to share and build the value of 'Mutual Responsibility & Mutual Trust' and cooperate to succeed.

Promote, establish, and develop practices that would enable the economy and environment to build cooperative and close ties with organizations and individuals involved in preserving the environment. 

Reduce the environmental influence of business activities by working to lessen resource wastage.
Hiring Process at MCB
The bank administration believes that a combination of innovativeness, intellectuality, and diversity that its employees possess is an ideal recipe to achieve continued and exemplary success.
So, the bank provides its employees the broad frame-work and empowers them to take initiatives and steps beyond their known potentials. Individuals go through the following procedure to get appointed: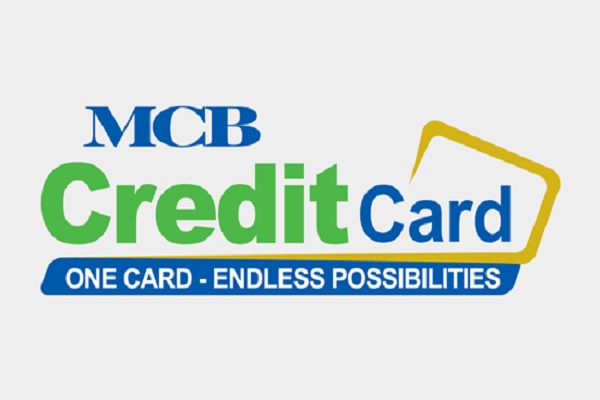 Selection
MCB encourages seasoned and competent individuals to manage the grand challenges of the business and banking world. However, the bank values intellectuality and diversity of qualified people from all professional backgrounds and industries that meet the job profiles.
Assessments
The bank recognizes and appreciates the experience and skills of individuals seeking job opportunities in this bank. This assessment is largely based on personal skills and formal discussion. All discussions at senior and middle management levels are directed towards recognizing future succession & mutual benefits for both bank and applicants. 
Training 
The bank has a well-equipped, experienced, and skilled team of trainers dedicated to training employees in soft and technical skills, enabling them to play their part in the bank's growth.
Corporate Information
Status of Company: A Public Ltd Organization Registered on PSE (Pakistan Stock Exchange)
NTN: 0700267-0
Registration Number: 1-5558/19470701
Registered Office
MCB Building-15 Main Gulberg. Lahore Jail Road
UAN: +92-42-111000111
Website: www.mcb.com.pk
PABX: +92-42-36041998-9
E-mail: [email protected]
Group Companies
Subsidiary Companies
MCB Islamic Bank Ltd 

MCB Financial Services Ltd

Financial and Management Services Pvt Ltd

MCB Arif Habib Savings and Investments Ltd

MCB Non-Bank Credit Organization
Associated Companies
Euro net Pakistan Ltd

Adamjee Insurance Company Ltd
Social Media Handles