Pakistani Family in Azad Kashmir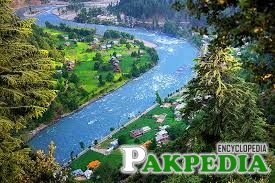 Azad Kashmir
Azad Kashmir
Azad Kashmir View of Bagh Homes on Mountains on the way to Lasdana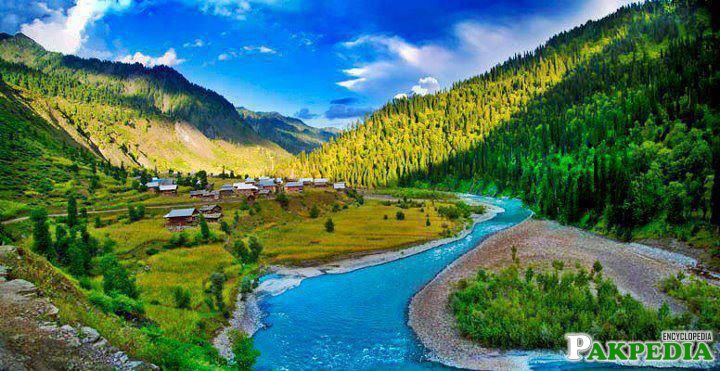 Neelum-Valley-Azad-Kashmir
Creation of Azad Kashmir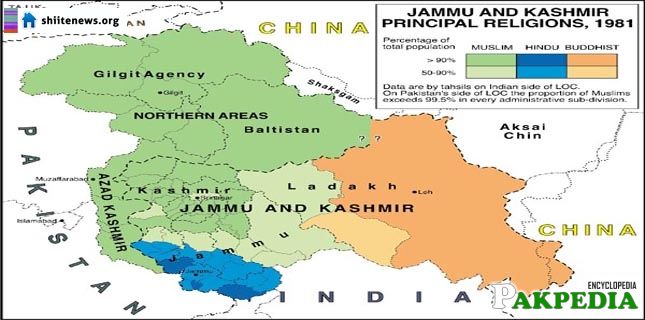 Tradition has it that Kashmir was originally a lake that was drained by Kashyap and then inhabited by the Brahmins. Buddhism was introduced by the missionaries of Ashoka and flourished under the rule of Kushan in 2nd Century AD. However, Hinduism continued to be the dominant religion. In the 7th Century AD, the Karkota dynasty was founded by Durlabhavarrdhana. In 855 AD the Utpalas replaced the Karkotas. Later, the Tantrins, Yaskaras and Parva Gupta ruled in succession. Didda, a Gupta widowed queen, ruled Kashmir until 1003 AD when the Lohara dynasty took over. In 1346 AD the last Hindu king, Udiana Deva, was replaced by Shams-ud-Din. His family ruled until 1586 when the Moghul emperor Akbar conquered and annexed Kashmir to his vast empire. In 1757 it was conquered by Ahmed Shah Durrani and became part of Afghanistan. In 1819 Ranjit Singh conquered Kashmir and made it part of his Sikh empire. In 1846, when the British defeated the Sikhs and annexed
Punjab
, they sold Kashmir to Ghulab Singh of Jammu for Rs. 7.5 million under the Treaty of Amritsar. Ghulab Singh, who entitled himself the Mahrajah, signed a separate treaty with the British which, in effect, gave him the status of an independent princely ruler of Kashmir. He added to his dominion by conquering Ladakh. Ghulab Singh died in 1857 and was replaced by Rambir Singh (1857-1885). Two other Marajahs, Partab Singh (1885-1925) and Hari Singh (1925-1949) ruled in succession. Ghulab Singh and his successors ruled Kashmir in a tyrannical and repressive way. The people of Kashmir, nearly 80% of whom were Muslims, rose against Mahraja Hari Singh's rule. He ruthlessly crushed a mass uprising in 1931. In 1932 Sheik Abdullah formed Kashmir's first political party - All Jammu & Kashmir Muslim Conference (renamed to National Conference in 1939). In 1934 the Maharajah gave way and allowed limited democracy in the form of a Legislative Assembly. However, unease with the Maharaja's rule continued. According to the instruments of partition of India in 1947, the rulers of princely states were given the choice to freely accede to either India or Pakistan, or to remain independent. They were, however, advised to accede to the contiguous dominion, taking into consideration the geographical and ethnic issues. In Kashmir, however, the Maharajah hesitated. The principally Muslim population having seen the early and covert arrival of Indian troops, rebelled and things got out of the Maharajah's hands. The people of Kashmir were undoubtedly demanding to join Pakistan. The Maharajah, fearing tribal warfare, eventually gave way to the Indian pressure and agreed to join India by 'signing' the Instrument of Accession on 26th October 1947. Kashmir was provisionally accepted into the Indian Union pending a free and impartial plebiscite. This was spelled out in a letter from the Governor General of India, Lord Mountbatten, to the Maharajah on 27th October 1947. In the letter, accepting the Accession, Mountbatten made it clear that the state would only be incorporated into the Indian Union after a reference had been made to the people of Kashmir. Having accepted the principle of a plebiscite, India has since obstructed all attempts at arranging one. Heavy fighting took place in 1947-48 between the Indian and Pakistani forces over Kashmir. On 1st January 1949 a cease-fire was declared which created the first Line-of-Control. In 1957 the state was, in effect, incorporated into the Indian Union under a new Constitution. This was done in direct contravention of the standing UN resolutions and the conditions of the Instrument of Accession. The article was rushed through by the then puppet state government of Bakshi Ghulam Mohammed; people of Kashmir were not consulted. Heavy fighting broke out again in 1965 between India and Pakistan over Kashmir. A cease-fire was established in September 1965. Indian Prime Minister, Lal Bhadur Shastri, and Pakistani President, M
Ayub Khan
, signed the Tashkent agreement on 1st January 1966. They resolved to try to end the dispute by peaceful means. In 1971 civil war broke out in East Pakistan and Indian forces again fought the Pakistani forces in Kashmir. This resulted in a new cease-fire and the signing of the Shimla Agreement by Indira Ghandi and Z A Bhutto. The Shimla Agreement basically reiterated the promises made in Tashkent. Since the 1971 war, the situation may have been described as stalemate with India in control of much the larger part of Kashmir, and doing everything to emphasis her claim de jur. However, the dream of freedom from India never died; it was only suppressed from time to time by the Indians by using puppet state governments. Guardian on 14th July 1970 reports that it is "ironic that India's position in Kashmir should be increasingly challenged from within at a time when Kashmir's status as a major unsettled international dispute is declining". Hindustan Times of August 1970 reports, "In the Kashmir People's Convention held in Srinagar in the summer of 1970, but for a few feeble voices in our favour, most of the delegates favoured either accession to Pakistan or creation of an independent Kashmir". The close of 1989 saw the beginning of the renewed struggle for freedom of Kashmir. The Kashmiris started to arm themselves to resist the Indian occupation. The then state government, headed by Dr Farooq Abdullah, was dissolved and the state placed in direct control of the governor. Since then the struggle for freedom and democracy has intensified.
[2]
Creation of Azad Kashmir
Government
Pakistan Administered Kashmir is nominally autonomous, with its own elected President, Prime Minister, Legislature, and High Court. The state is divided into two administrative divisions which in turn are composed of eight districts.
[3]
Azad Kashmir Government
Beliefs
Azad Kashmir is Muslim majority area. Their religion is Islam and they are really firm about their beliefs and rituals. On the other hand, Jammu Kashmir is populated with Muslim, Hindu and Sikh communities.Kashmiris are trying to develop their economy with the help of investments and industrialization. They want to expand their networks all over the world. They want collaboration with the Muslim world on the first ground.
[4]
Azad Kashmir is muslim majorit area
Demographics
A proper census has not been taken in recent years, however the population of Azad Kashmir includes the following tribes:
And many other tribes. The dominant language of Azad Kashmir is Northern Hindko which is sometimes incorrectly called 'Mirpuri'. Its linguistic boundaries extend beyond the borders of Azad Kashmir and thus it is inaccurate to call it Mirpuri. The Hindko dialects spoken in Azad Kashmir are both distantly related to Punjabi, but have distinct features. Pashto is also spoken by sizeable minority. This due to the sizeable migrant Afghan community who have settled in the
Mirpur
area. Like the rest of Pakistan, Azad Kashmir is predominantly Muslim, with minority groups like the Kalash who practice pagan rituals.
[5]
Demographics Azad Kashmir
Geography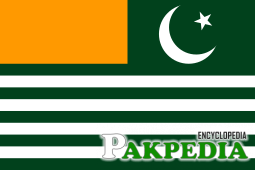 Azad Kashmir is cold and mountainous in the North whilst(see www.kashmir.kct-uk.org) it has a hot and subtropical climate in the southern Mirpur regions. It also boasts some of Pakistan's most scenic mountains and river valleys. The region includes a significant part of the Himalayas, but does not include Nanga Parbat, the world's seventh highest mountain peak, which is in the "Northern Areas".
Arts and Crafts
Carving is a demonstration of the carver's skill; walnut being one of the strongest varieties of wood is eminently suitable for carving and is found in Kashmir. There are several varieties of carving. Deep carving, usually depicts dragon or lotus flower motif, two inch deep or more.
History and Ethnic Relations
 For many years India sought independence from Great Britain. During most of those years the Muslim League of India was also striving to establish an independent Islamic nation. The Muslim leader was Ali Jinnah from as early as 1916; in 1940 he began advocating and working for a separate Muslim state. When the British finally agreed to India's independence and withdrew in 1947, Pakistan became a Muslim nation, with
Ali Jinnah
as its first governor-general. Originally it was divided into two parts. The nation now called Pakistan was then called West Pakistan, and on the opposite side of India, some 1,000 miles (1,609 kilometers) away, was another Muslim area, designated East Pakistan. In 1956 Pakistan became a republic. In 1971 East Pakistan waged a successful war of independence from West Pakistan and became the independent nation of Bangladesh. While the history of Pakistan as an independent nation dates only to 1947, the history of the territory it encompasses dates back many thousands of years, during the period when the territory was a portion of the Indian subcontinent. In addition, the land is home to the famous Khyber Pass, which is the route that many invaders into India used. These include Mogul invaders and Alexander the Great. Many centuries ago a number of Buddhists also used that northern section as a route, so Pakistan today has many interesting Buddhist sites and historical notes as part of its history. Punjab is also a portion of the country; it was the home of the founder of the Sikh religion, and it continues to play a significant role in Pakistan. Lines of demarcation between India and Pakistan in northern border areas are unclear in places or in dispute, and controversy continues to surround these lines.
[6]
History of  Pakistan Azad Kashmir  
The national identity of Pakistan today is that of an Islamic nation; it was created as such. However, because the territory that is now Pakistan has a history that goes back several thousand years, the area has a history that forms part of the present identity of Pakistan. That is one of the reasons why both residents and visitors find the relatively young nation of Pakistan historically interesting and why the national identity includes many sites and stories that are centuries older than the nation itself.
There are at least five ethnic groups within Pakistan. In general, there are not continuous or frequent problems between the different ethnic groups other than ethnic tensions in
Sind
, which occur somewhat regularly.
Topography
Muzaffarabad, Poonch, Bagh, Sudhanoti and Kotli districts fall into mountainous zone while Mirpur and Bhimber districts generally lie in foot-hills.
People and Culture
Azad Jammu & Kashmir is a fascinating land of people, languages & culture. The texture of present population is composed of races claiming their descent from Semitic, Mongoloid, Aryans, Persians, Turks & Arabs. The people of districts Kotli, Mirpur & Bhimber, are sturdy, simple, truthful and deeply attached to their land. The culture of this area resembles to that of the adjoining area of Punjab. The people of districts Poonch, Bagh & Sudhanoti are militants and there are numerous anecdotes of their matchless valour as well as inspiring sacrifices for freedom. While district Muzaffarabad has its own distinctive culture. The people of the State are intelligent, ingenious, hard working, mobile & skillful.
Villages Towns in Kashmir Named Magray
         Magray Village, District Bagh
         Magray City, Kuttan, Neelum valley, Muzaffarabad
        Magray Hills, Kanchikot, Rawalakot
        Magray Abad, Rawalakot
        Magray Gali, Lipa Valley, Muzaffarabad
        Magray Abad, Athmaqam,Kel road,Neelum Valley
        Magray Village,Motarin, khaigala, Rawalakot
        Kharl Magrayan,District Bagh
        Sardari Magrayan,Neelum Valley Muzaffarabad
        Magray Village Marchkot,Abbaspur
        Bandian Magray,Abbaspur
Meanings of Magray
 Magray is an ancient word, Magray means, "The Martials" , "The Warriors ", "Military and war like people ". Magray is also spelled as Magrey, Magre and Magri, but the correct spelling is Magray. The plural of Magray is Magres.
[7]
Magray Azad Kashmir
Values
Kashmiris are really hard working people, they are independent and they work in their on farms for their livelihood because agriculture and cultivation is their main source of earning. They are very courageous as they live in the tough climatic region but still work hard. They are extremely brave as they are continuously striving for their independence regardless of the harshness and torture they face. Moving further, they are highly prone towards education. Children go to their schools in the morning and help their parents in every way they can after coming back from school. They are extremely patriotic. Talking about their kind of work, they are primarily famous for their hand work. The neatness, the perfection, the ideas, everything is just so amazing. Kashmiri handicrafts, carpets, shawls, wood carvings (decoration pieces, door styles, window styles etc.) are famous worldwide. Another rare thing is the sandal made of rope (baan) with hands. They call shawl for men 'Looi'.
[8]
Values of Kashmir
Universities
The following is a list of universities recognised by Higher Education Commission of Pakistan (HEC):
Mirpur University of Science and Technology (MUST)
University of Azad Jammu & Kashmir
University of Poonch, Rawalakot
Women University of Azad Jammu and Kashmir Bagh
University of Management sciences and Information Technology Kotli
Al-Khair University
Mohi-ud-Din Islamic University
Hotels in Azad Kashmir
Sagam Hotel, Grand Regency Hotel, and Mir Continental are all great places to stay in Azad Kashmir, they are all top hotels in Azad Kashmir. Each features luxury facilities and service to make your stay as pleasant as possible. Easy booking of any of these hotels is made available online on Jovago.net.
[9]
Hotels in Azad Kashmir
Facts for the Visitors
Tourist! Visitors from all parts of the State & Pakistan can visit Azad Jammu & Kashmir without any restriction. However, they are advised to keep their identity with them. Foreign tourists can visit Azad Kashmir except the areas situated within 16 kilometers along the Line of Control (LoC). Before planning their visit foreigners should contact AJK Home Department at Muzaffarabad for issuance of NOC before visiting Azad Kashmir
[10]
Facts for the visitors
Chinese interests
China had never accepted the British-negotiated boundary agreements in northeastern Kashmir. This remained the case following the communist takeover in China in 1949, although the new government did ask India—without success—to open negotiations regarding the border. After Chinese authority was established in Tibet and reasserted in Xinjiang, Chinese forces penetrated into the northeastern parts of Ladakh. This was done mainly because it allowed them to build a military road through the Aksai Chin plateau area (completed in 1956–57) to provide better communication between Xinjiang and western Tibet; it also gave the Chinese control of passes in the region between India and Tibet. India's belated discovery of this road led to border clashes between the two countries that culminated in the Sino-Indian war of October 1962. China has occupied the northeastern part of Ladakh since the conflict. India refused to negotiate with China on the alignment of the Ladakhi boundary in this area, and the incident contributed significantly to a diplomatic rift between the two countries that began to heal only in the late 1980s. In the following decades, China worked to improve its relations with India, but there has been no resolution to the disputed Ladakh frontier.
[11]
Chinese interest Kashmir