Mirpur Khas is a district of Sindh province of Pakistan. It is situated on Let Wah Canal and connected with Hyderabad on southwest and Umarkot by roads and railway line. It is considered to be the fourth largest city of Pakistan. According to 2011 census of Pakistan, the estimated population of the region was 6, 12,520.
Mir Ali Murad Talpur founded the region in 1806. It has fertile land and is famous for its 252 different mangoes cultivation, farming and horticultural production. The region of Mirpur Khas is developing in Information Technology, Business and Education.
It is famous for its fine cotton production, and now it is considered a trade centre for cotton, grain and fabrics. The article contains all the information about the city, including Mirpur Khas History.
| Title | Description |
| --- | --- |
| Information | |
| Location: | Pakistan |
| City Council: | Municipal Committee |
| Towns: | 5 |
| Nickname: | Mirpur Khas |
| City Name: | میرپور خاص |
| Type: | The capital city of Mirpur Khas District |
| Local Language Name: | Sindhi |
| Province: | Sindh |
| Coordinates : | 25°31'30″N 069°00'57″E |
| District: | Mirpur Khas District |
| Region: | Sindh |
| Website: | N/A |
| Government Type: | Municipal Committee |
| Calling code: | 0233 |
| Population Estimate : | 1.506 million(2017) |
| Vice-Chairman of Mirpurkhas: | Fareed Ahmed |
| Chairman of Mirpurkhas: | Farooq Jameel Durrani |
| Number of Tehsils: | 3 |
| Autonomous towns: | 5 |
| Language | |
| Official Language: | Urdu |
| Native Language: | Sindhi |
| Other Languages: | Urdu, Sindhi, English |
| Government | |
| Government Type: | Municipal Committee |
| Mayor: | Farooq Jameel Durrani |
| Deputy Mayor: | Fareed Ahmed |
| Population | |
| Total Population: | 612,520 (2011) |
| Time zone | |
| Time zone: | PST (UTC+5) |
| Codes | |
| Postal code: | 69000 |
| Dialling code: | 0233 |
| Vehicle registration: | Three letters beginning with M and random four numbers |

Mirpur Khas History
Early History
The region's earlier history goes back to Kahoo Jo Daro, a Buddhist settlement, who occupied the area and introduced farming horticulture production with the region's inhabitants. Cotton cultivation was also introduced. Sultan Mehmood Ghaznavi also ruled the area followed by Mughal Rulers, Sikh Rulers and British Raj Till 1947.
British Era
The British rulers occupied the Subcontinent and Sindh. Mir Sher Mohammad Talpuri was the last ruler who confronted the British at the Battle of Dubbo, in 1843. He was given a name "Lion of Sindh", for his war of Liberation of Sindh.
Mirpur Khas became a part of Bombay Presidency, and Umerkot became the headquarters of the district. No attention was given to Mirpur Khas till the advent of Bikaner-Jodhpur Railway, Hyderabad. In 1900, the opening of Canal Jamrao made the region more important among all other districts. It was made District Headquarters in 1901.
Post Independence
Mir Sher Mohammad Talpur built a fort after declaring as the ruler of the region in 1829. The region remained the capital till 1843 when British Rulers occupied the area.
In 1947, after Independence of Pakistan, the region's people were the first who welcomed the refugees coming from India to Pakistan as it had the wide border and a Railway junction with Rajasthan, India.
Administration
The district is further divided into seven talukas and forty-one Union Councils. Seven talukas are as follow;
Mirpur Khas

Digri

Jhuddo

Kot Ghulam Mohammad

Sindgri

Shujabad

Husain Bux Mari
Language
 Most of the people speak Sindhi as their first language, while 9% speaks Urdu and 1% Hindko.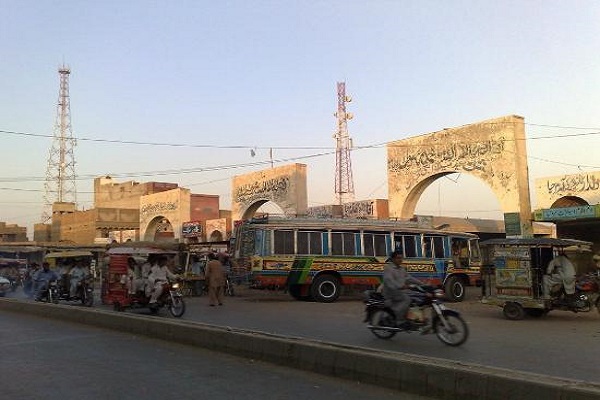 Mirpur Khas Weather
The climate of the region is hot and dry. The temperature in summer varies from 30 to 45 degrees centigrade. The lowest temperature in winter is 3 to 5 degrees centigrade.
Transportation
Railway Line
The railway station is located in the centre of the city. A huge gauge line laid to Khokhrapar from Mirpur Khas. The new train service Thar Express provides services to the people through Karachi's new railway link to Jodhpur. The railway link between India and Pakistan has reopened after forty years. The railway station has a most extended platform in Pakistan.
Roads / Highways
The National Highway of Pakistan passes through the region and links it with Karachi and other country cities. Minor roads also connect villages and towns with the city.
Bus Stands
Ali Bilawal Traders

Model Town

Market Chowk

Adam Town

Babar Medicine Company
Agriculture
The district has fertile land and famous for fine cotton production. It also produces corn, wheat, sugarcane, mangoes, onion and some other crops. According to a survey, the region is producing 252 different varieties of mangoes.
Irrigation canals are connected with the Indus River due to which the region has got an advantage of farming and horticulture. Wheat, pepper, bananas and chilly is also cultivated in the region.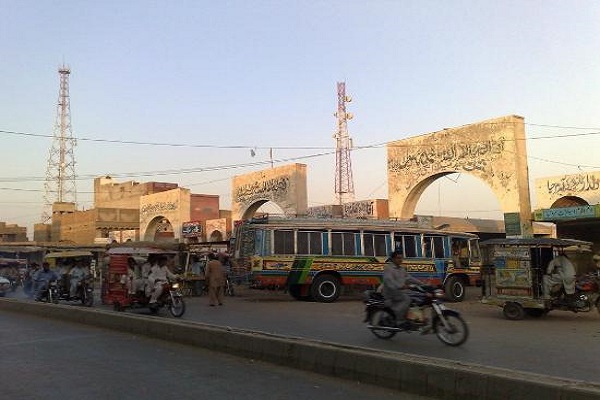 Education
Mirpur Khas has different public and private schools which have increased in the last ten years. It also has three Govt. Colleges have an affiliation with the University of Sindh. Some of the educational institutions are as follow;
Government S.A.L College, Mirpur Khas

Szabist College

The Vision School

Fauji Foundation Model School

Little Folks High School

The City School
Mirpur Khas Culture
After the Independence of Pakistan, Muslim families were shifted from India to the region. Arians are considered to be one of the most prominent Muslim communities who settled in the region.
The people used Ajrak and were Sindhi Topi. Almost all of the festivals from marriage ceremony till death are celebrated under Islamic Rules and Traditions. People always live in peace and harmony.
Sports
The region has got fame for promoting sports in the province of Sindh. People of the region love to play hockey, cricket, football, table tennis and badminton. Nayyar Ahmed Siddiqui, Certified member of Asian Olympic Council and coach of International Table Tennis Federation, belongs to this region.
Economy
Agriculture is considered to be the primary source of income of the people. However, there is a small industrial park in the region. Four sugar mills comprise:
Mirawah sugar mill

Najma sugar mill

Mirpur Khas sugar mill

Digri sugar mill

The sugar mill of Mirpur Khas is the oldest of all.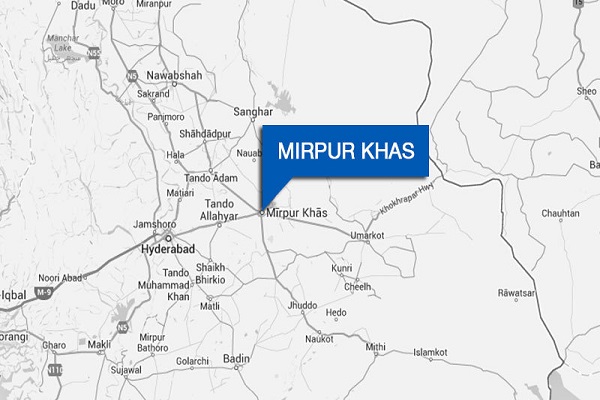 Notable People
Mir Haji Mohammad Hayat Khan Talpur

Mohammad Sohail

Muhammad Khan Junejo

Malik Anokha

Ghulam Mohammad Khan Bhurgri

Pushpa Kumari Kohli

Naheem Sajjad

Veeru Kohli

Masood Rana

Sarmad Sindhi

Taj Wasan