Shaheen Shah Afridi
Shaheen Afridi, who is also known as Shaheen Shah Afridi is a Pakistani professional cricketer serving the national cricket team as a fast bowler. He is a left-hand fast bowler and has various bowling tricks possessed by the top successful fast bowlers in cricket.
Shaheen has a high pace and an excellent bowling action, which has proved a lot in his early international cricket days. He has represented the Pakistan team in all three formats. He is a bowler who can bowl 90 mph speed and has some excellent batting skills as a tail-ender.
| Title | Description |
| --- | --- |
| Personal | |
| Name: | Shaheen Afridi |
| Full Name: | Shaheen Shah Afridi |
| In Urdu: | شاہین آفریدی |
| Famous As: | Bowler |
| Nationality: | Pakistani |
| Residence: | Khyber Agency, FATA Pakistan |
| Religion: | Islam |
| Profession: | Cricketer |
| Height: | 1.98 m |
| 2017–Present : | Khan Research Laboratories |
| 2017–Present : | Dhaka Dynamites |
| 2018 : | Lahore Qalandars |
| Role : | All-rounder |
| Bowling : | Left-arm fast |
| Batting : | Left-handed |
| Belongs To: | Zakha Khel tribe |
| Bowling Speed: | 90mph |
| From Small Town: | Landi Kotal |
| Born | |
| Date: | 6th April 2000 |
| Place: | Khyber Agency, FATA |
| Family | |
| Siblings : | Riaz Afridi (brother) |

Shaheen Afridi Biography
Shahid Afridi Stats
Shaheen is playing in ODI format with his impressive career. He has played 19 matches and took 40 wickets with an average of 21.17 in bowling. He has the best bowling figure of 6/35, with an economy rate of 5.50. Moreover, he has claimed a five-wicket haul and four four-wicket hauls.
He currently leads Pakistan's fast bowling attack in test matches and has played in 8 test matches and has taken 30 wickets in 12 innings with an impressive average of 27.96 in bowling. Shaheen has done his best bowling innings of 5/77, and 6/128 is his best bowling in a test match. He has taken a five-wicket haul, and three four-wicket hauls in test career.
Afridi is also part of the Pakistani T20 team, and has played 12 matches in which he got 16 wickets with an average of 20.81 in bowling. He has the best bowling figure of 3/20, with an economy rate of 7.23.
Shaheen Afridi Age
He was born in Landi Kotal, a town in Khyber Pakhtunkhwa, on 6 April 2000.
Shaheen Afridi Family
He is the brother of Riaz Afridi, who served the national team of Pakistan in a test match in 2004. He belongs to the Zakhakhel Afridi tribe of the Pashtuns and spent his early age in his village near the Afghanistan border. Shaheen is the youngest among seven brothers. Shaheen Afridi brother Riaz Afridi is also a cricketer and a coach.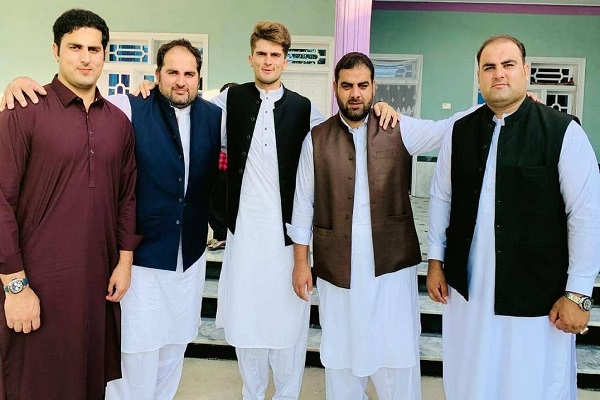 Shaheen Afridi Engagement
He is engaged to one of the daughters of legendary cricketer Shahid Afridi. This is how Shaheen Afridi and Shahid Afridi have become relatives.
Shaheen Afridi Height
Shaheen Afridi height in feet is 6.4 feet tall.
Cricket Career
Initial Career
Shaheen played his early cricket with tennis-ball until the age of 15, and his elder brother Riaz guided him in hard-ball cricket. He commenced his career at Tatara Ground in Landi Kotal. In 2015, he started playing for FATA under-16, which resulted in his selection in the under-16 team.
After that, he debuted in domestic cricket, where he brilliantly performed in Pakistan Super League and got selected for the national team for international play.
Domestic Career                                                                                                 
Shaheen made his first-class debut on 26 September 2017 in 2017-2018 Quaid-e-Azam for Khan Research Laboratories and his debut match of 2nd innings. He got eight wickets for 39-runs which is best bowling figure for Pakistani in the first-class debut.
He has played 13 games in which he took 53 wickets in 21 innings with an average of 25.32. Afridi has the best bowling figure of 9/84 in a match. Shaheen got two five-wicket hauls and four four-wicket hauls.
He came to light in domestic T20 cricket on 23 February 2018 and has contributed 42 matches in which he dismissed 55 batsmen with an average of 21.14 in bowling. He claimed a five-wicket haul and a four-wicket haul with an economy rate of 7.54. On 25 April, he started his List-A cricket career and took 45 wickets with an average of 24.62. He got a five-wicket haul and four four-wicket hauls. He has an economy rate of 5.59.
Pakistani Under-19 cricket and world cup
In 2015, he was added to the Pakistani under-16 team and sent to Australia tour, where he participated in ODI and T20 series. He got four wickets with leading his team with 2-1 victories. Later he was added to the under-19 team and picked in the Pakistani team's squad for the 2016 under-19 Asia Cup, where he performed with three wickets in Sri Lanka against Singapore.
Shaheen was part of the squad for the under-19 cricket world 2018 held in New Zealand, and he became the leading wicket-taker for Pakistan with 12 wickets in the overall tournament after his performance ICC announced his name in the rising star of the year.
Bangladesh Premier League (BPL)
In September 2017, he drafted Dhaka Dynamics for BPL and offered a two-year contract with this team, but he rejected and debuted in first-class cricket.
Pakistan Super League (PSL)
Shaheen Afridi has started his T20 career by debuting in PSL 2018 and drafted in Lahore Qalanders on 23 February and his first season. He excellently bowled and took five wickets for four runs against Multan Sultan. He was awarded the man of the match.
Shaheen has played 24 games, including 2019-20 PSL season, and took 30 wickets with 222.73 in bowling. He successfully got 15 wickets in PSL 5 season.
International Career and Achievements
T20 career
After almost three years of performance, he was on the top priority among youngsters for Pakistani selectors. Finally, he made his debut in T20 cricket on 3 April 2018 against West Indies, and got no wicket in his debut match. In the July Pakistan series against Australia, he took three wickets in his 2nd match.
Shaheen dismissed three batsmen against New Zealand and his career-best figure of 3/20. He was given a central contract by Pakistan cricket Board in August 2018 among thirty-three players.
ODI career
On 21 September 2018, he has initiated an ODI career against Afghanistan, and dismissed two batsmen in his debut match for 38-runs. After that, he played brilliantly against New Zealand in a series of tow-match at Abu Dabi, and he claimed four-wicket hauls in a row.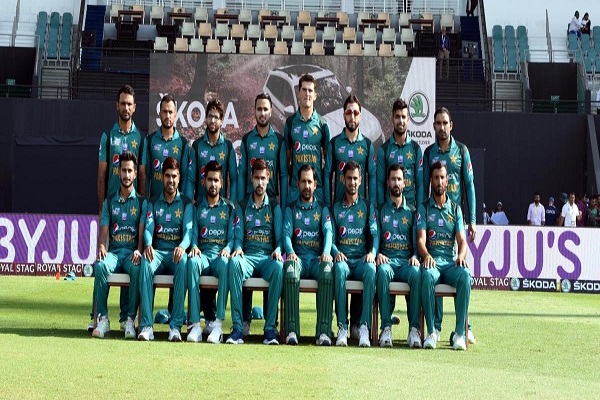 ICC World cup 2019
In April 2019, he was added in the world cup 2019 squad, and became the best figure bowler in a match from the Pakistani side in world cup bowler by taking a 6/35 bowling figure against Bangladesh. Shaheen also became the youngest who took a five-wicket haul in the world cup and finished world cup with 16 wickets in 5 matches.
Shaheen Afridi T20 World Cup 2021
He gave a remarkable performance in the first match of T20 World Cup 2021 opposite India. In just 2 hours he kicked out Rohit Sharma and KL Rahul with his remarkable bowling.
Test career
He made his debut in test format against New Zealand on 3 December 2018, where he took two four-wicket hauls series against South African. In his second match against Sri Lanka, he got a five-wicket haul. He also took a four-wicket haul against Bangladesh with impressive bowling in test career.
Shaheen Afridi Bowling
Shaheen Shah is one of the remarkable bowlers of today's time that he has proved with time. He is a fast bowler who has taken various tickets and made Pakistanis win the match several times.
Frequently Asked Questions
Q: Who is Shaheen Afridi?
A: He is a fast bowler cricketer who is known for his tremendous bowling skills.
Q: Is Shaheen Afridi related to Shahid Afridi?
A: Shaheen Afridi is engaged to one of the daughters of Shahid Afridi, Aqsa Shahid Afridi.
Q: Who is Shaheen Shah Afridi father?
A: His father, Ayaz Khan, is an ordinary man.
Social Media Handles
His social media accounts include
https://twitter.com/ishaheenafridi
https://www.facebook.com/iShaheenafridi40/