Shahid Afridi is a former Pakistani bowling allrounder renowned for his blistering hitting of the cricket ball world-wide. During his playing days, people never expected a match without him. He is an era of cricket whose stats cannot justify his services to the game of cricket.
Also known as'' Boom-Boom'' among his fans all over the globe, he used to be the crowd puller; people used to come in the stadium only to watch him bat, and when he got out, the stadium would turn empty on many occasions. Many people even do not know cricket, but they know Afridi because of his fame all around.
He left cricket in 2019. Currently, Shahid is leading a charity foundation named "Shahid Afridi Foundation" with the slogan of "Hope Not-Out". This article has all the information about him, including Shahid Afridi Biography.
| Title | Description |
| --- | --- |
| Personal | |
| Name: | Shahid Afridi |
| In Urdu: | شاہد آفریدی |
| Famous As: | Boom Boob Afridi and Lala |
| Nationality: | Pakistan |
| Residence: | Khyber Agency |
| Religion: | Islam |
| Profession: | Cricketer |
| Height: | 1.82 m (6 ft 0 in) |
| Born | |
| Date: | 1st March 1980 |
| Place: | Khyber Agency |
| Family | |
| Ethnicity: | Pathan |
| Spouse: | Nadia Afridi |
| Children: | Ajwa Afridi, Asmara Afridi, Aqsa Afridi, Ansha Afridi |
| Parents: | Sahabzada Fazal-ur-Rehman Afridi |
| Siblings : | Javed Afridi |
| Career | |
| National Side: | Pakistan |
| Team Role: | All-rounder |
| Bowling Style: | Right arm leg spin |
| Batting Style: | Right-handed |
| Matches: | 27 in Tests, 398 in ODIs, 82 in T20I |
| Wickets : | 48 in Tests, 395 in ODIs, 83 in T20I |
| Bowling Average: | 35.60 in Test, 34.51 in ODIs, 23.71 in T20I |
| Batting Average: | 36.51 in Tests, 23.57 in ODIs, 19.03 in T20I |
| 5 wickets in Innings : | 1 in Tests, 9 in ODIs, 0 in T20I, |
| Best Bowling: | 5/52 in Tests, 7/12 in ODIs, 4/11 in T20I |
| Catches/Stumpings: | 10/– in Tests, 127/– in ODIs, 20/–in T20I |
| Balls Bowled: | 156 in Tests, 124 in ODIs, 54* in T20I |
| Runs Scored: | 1,716 in Tests, 8,064 in ODIs, 1,218in T20I |
| Test Debut: | 22 October 1998 v Australia |
| Test Last: | 13 July 2010 v Australia |
| ODI Debut: | 2 October 1996 v Kenya |
| ODI Last: | 20 March 2015 v Australia |
| ODI Shirt Number: | 10 |
| T20 Debut : | 28 Aug 2006 v England |
| T20 Last: | 25 March 2016 v Australia |
| T20 Shirt no.: | 10 |
| Years Active: | 12 Years in Tests & 19 Years in ODIs & 10 Years in T20s |
| 100s / 50s: | 5/8 in Tests, 6/39 in ODIs, 0/4 in T20I |
| Top Score: | 156 in Tests, 124 in ODIs, 54* in T20I |
| Domestic team: | Karachi Region & Karachi Dolphins ,Present Habib Bank Limited ,Leicestershire, Derbyshire, Griqualand West ,Kent, Sind,Southern Redbacks and others |

Shahid Afridi Biography
Afridi has played in all three formats of cricket for Pakistan at the international level. He has been part of the national team for three decades; he came in cricket in the 1990s and left cricket in 2010s. Shahid holds an immense amount of records as an allrounder.
Shahid played Test cricket from 1998-2010 and featured in 27 matches. He scored 1716 runs and took 48 wickets. In tests, he batted and bowled with averages of 36.51 and 35.60. Moreover, he hit five test centuries and eight half-centuries while claimed one five-wickets haul with the ball.
He also played in a massive number of 398 One Day Internationals and made 8064 runs at a batting average and strike-rate of 23.57 and 117.00, respectively. He hit 351 sixes in his ODI career, which is the world record for most ODI sixes. While with ball he claimed 395 wickets at an average of 34.51, including nine fifers.
Shahid also represented Pakistan in 99 T20 Internationals and scored 1416 runs with batting average and strike-rate of 17.92 and 150.00, respectively. He registered four half-centuries in the shorter format, whereas he dismissed 98 batsmen with his bowling at an average of 24.44.
Afridi date of Birth
He was born on March 01st, 1980, at Khyber Agency. KPK.
Education of Afridi
Shahid studied intermediate from Government Islamia College, Karachi, Sindh.
Shahid Afridi Family
He hails from the Pathan family; his family migrated to Karachi during his childhood. He is married to Nadia Afridi and has five daughters, named as Aqsa, Asmara, Ajwa, Ansha, and Arwa Afridi. He currently lives at Karachi with his family.
Cricket Career
Initial Career
Afridi started playing professional cricket in the 1995-96 domestic season. Representing Karachi Whites, he claimed 42 wickets at a remarkable bowling average of just over nine and helped his team in winning the title of champions.
He was then selected to play against England A and then got his first chance at the International level at a very young age.
Domestic Career
Shahid has played plenty of domestic cricket, and still plays in the shorter format of the game. He has played in almost every corner of the World, where there is cricket; there is Boom-Boom Afridi.
He played in 113 first-class games from 1995-2015 and scored a sum of 5695 runs at an average of 31.46 with the help of 12 hundreds and 31 fifties. He also grabbed 266 wickets at a bowling average of 26.68, including eight five-wicket hauls.
Afridi also took part in a massive total of 501 List-A games and made a huge number of 10881 runs at a batting average of 24.95. He also hit eight centuries and 58 half-centuries while got 510 wickets at a bowling average of 33.82, including eleven fifers.
The young cricketer is an active player in T20 Cricket, where he has featured in 317 T20s World-Wide and has achieved a massive total of 4310 runs at a batting average of 18.49 and strike-rate of 153.87. His T20 stats also include hundreds and nine fifties.
He also has 339 T20 Wickets in his account at an average of 22.26 with the ball, including a couple of fifers.
List of the teams 
Besides playing for Pakistan Afridi has played for various other teams around the World including Asia XI, ICC World XI, HBL, Karachi XI, Peshawar Zalmi, Karachi Kings, Multan Sultans, Melbourne Renegades, South Australia, Deccan Chargers, Brampton Wolves, Hampshire, Leicestershire and the rest.
Pakistan Super League Career
Shahid Afridi has been part of PSL from the very first edition in the year 2016. He has represented Peshawar Zalmi, Karachi Kings, and Multan Sultans at PSL. Currently, he is part of Multan Sultans in the PSL-2020 season.
International Career and Achievements
Test Cricket
Afridi started his test cricket career in 1998 but played only 27 matches until he retired from the format in 2010. He got five-wickets haul against Australia in his very first test match. While in his second test, he got his first century by scoring a superb 141 against India at Chennai.
He also picked three wickets in the match to secure victory for Pakistan and started well in that series but did not continue it in the next two games. Then he played two consecutive test series against Sri-Lanka in 1999-2000. He got a couple of half-centuries and picked up a few wickets, including a fifer against them.
He could not become a regular member of the test team because, at his time, legendry spinners duo Mushtaq Ahmad and Saqlain Mushtaq were part of the team as regular spinners. Shahid scored his second test century against West-Indies at Sharjah in 2002 and played a crucial part in his team's victory.
After 2004 he became more regular in tests when Mushtaq and Saqlain retired. The Indian team was his favorite opponent. Afridi scored a couple of fifties with bat and took a fifer with the ball against India in the 2005 test series on Indian soil.
In the same year, he made another test century as well as a fifty against West-Indies and made a half-century against England. In 2006 when India toured Pakistan for three test matches, then he had a go at the Indian bowlers with the bat. He scored 330 runs in five innings at a massive strike-rate excessive of 120.
Only Afridi could play that fast cricket even in tests. He registered two hundreds (including one innings of 156 runs) and a half-century against the arch-rivals. Moreover, he played his last test on July 13th, 2010, against Australia at Lord's. He was then captain of the team.
After that game, he announced sudden retirement from test cricket, and never played a test at the international level for Pakistan again.
One Day International Cricket 
Afridi played way more in white-ball cricket than in the red-ball. He had a long One Day International career, which lasted from 1996-2016. He got his reputation as a big hitter of the cricket ball after his second ODI match when he smashed a blistering century off just 37 balls against Sri-Lanka and won the player of the match award as Pakistan won that game.
Afridi broke the record of fastest century and held it for over 17 years until New-Zealand's Left Hand Batsman  Corey Anderson broke it in January 2014. Interestingly he was selected as a bowler in the match, but his captain gave a chance early on the innings to hit boundaries.
After that blast of an innings, he became a regular striker of the cricket ball, and until his retirement, he remained a crowd-puller. He entertained everyone with his batting and won many games with his cameos and also with his quick leg-spin bowling.
Afridi had an excellent all-round performance against England in 2002, when he claimed a fifer and made 61 runs to win the game for his side and rewarded as the player of the match. In that same year, he performed similarly against Bangladesh and scored a half-century with a couple of wickets to win another award of player of the game.
One of his memorable ODI innings came against India, where he hit the Indian bowlers all over the ground and struck a magnificent hundred off only 45 deliveries. On November 03rd, 2009, he scored 70 runs with the bat and took two wickets versus New-Zealand and won the game for his side as Pakistan came up as glorious.
In the year 2010, Afridi scored a couple of quick centuries against India and the second one against Bangladesh as Pakistan won both the matches. In 2011 he played a superb knock of 75 runs and picked up a five-wicket haul against Sri-Lanka and won another game for Pakistan.
On July 14th, 2013, he clinched his best ODI figures of 7/12 against West-Indies and also scored 76  runs in that match, and single handedly won the game for Pakistan. In that same year, he had another excellent bowling figure of 3/26 against South Africa, which also resulted in Pakistan's victory.
Afridi played his last ODI on March 20th, 2015, against Australia at Adelaide and then he left cricket but has left his legacy among the cricket fans.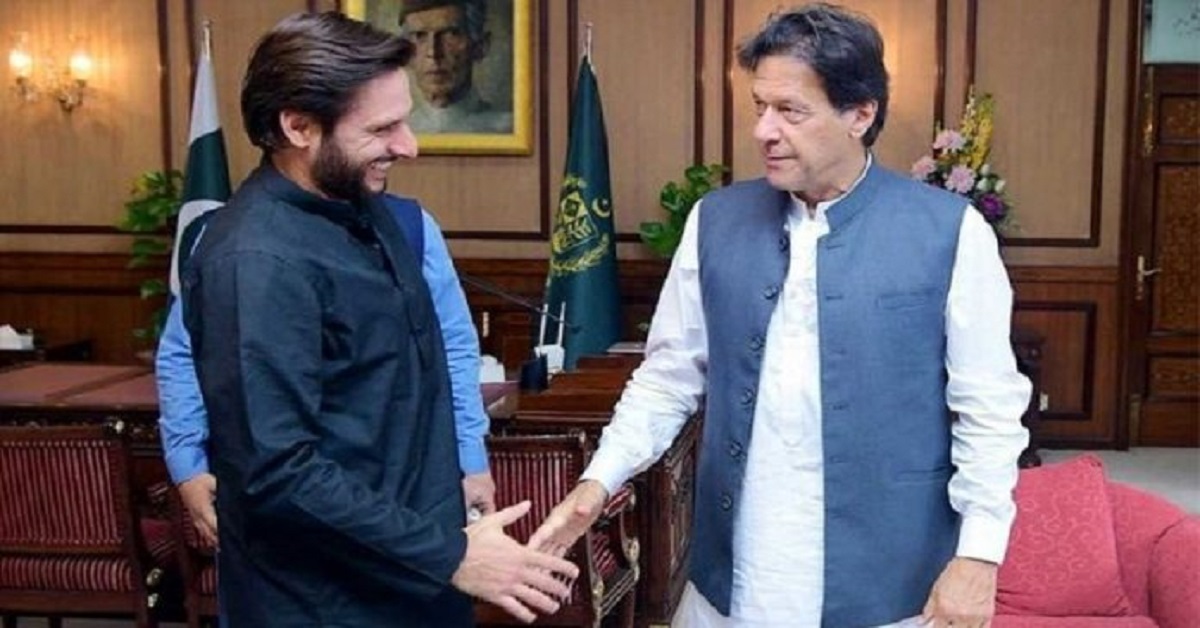 T20 International Cricket
Shahid played his first T20 International on August 28th, 2006, against England and became regular in the team. He had the best all-around performance in the ICC T20 WC-2007, where Pakistan came runner-up as he came as the man of the tournament for his all-around performance overall.
Then he also played outstandingly in the 2009-T20 World Cup under the leadership of Younus Khan. He hit the winning runs and scored a fifty in the final to win them their first-ever T20 WC Title. He hit three consecutive fifties in the tournament, including his fifty in the final.
On May 31st, 2018, he appeared in his last T20 against West-Indies.
As a Captain 
Afridi got appointed as captain of Pakistan in the Asia-Cup 2010. He came up as highest runs scorer with 384 runs after 3 games, including two hundreds one against Sri-Lanka and another one against Bangladesh.
On May 25th, 2010, he got the captaincy of all three formats. He captained Pakistan against England in the first of the series in July. Shahid scored 31 off just 25 in the first innings and made two runs in the second innings as he gave away his wicket in both innings. He announced his retirement from the Test format after the game.
2011 World-Cup
Afridi was the captain of the national team in the 2011 World-Cup. He led his team from the front in every game and contributed with bat and ball. He took five wickets for 16 runs against Kenya and became the ODI bowler for Pakistan with the best bowling figures in a World-Cup.
Shahid got 17 wickets in the first round of the tournament and claimed four wickets in the quarter-final and won it for his team. Pakistan got out of the competition after getting defeated by India in the Semi-Final. Afridi became joint-highest wicket-taker of the Cup with 21 wickets.
In 34 ODIs as captain he won 18 games and lost 15.
Shahid Afridi Controversies
On November 21st, 2005, he got banned for a test and two ODIs after being found guilty of damaging the cricket pitch with his feet in the first test match of the series against England.
In 2007 he got banned for a One Day International match after he fought with a fan. He found biting a cricket ball in an ODI against Australia.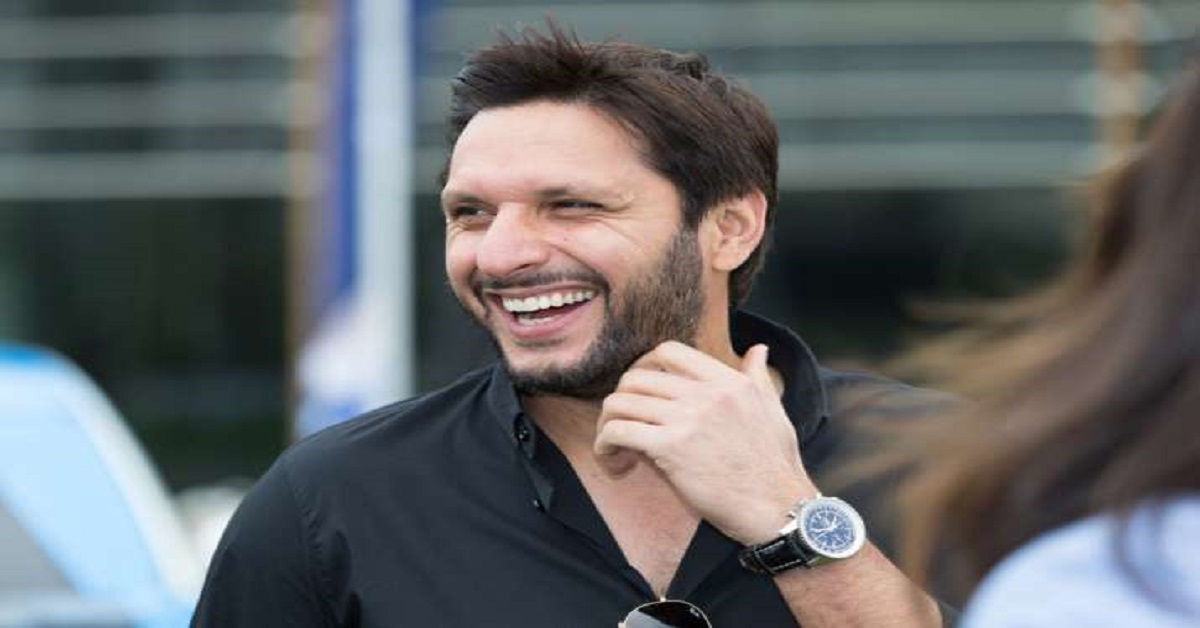 Shahid Afridi Foundation
In March 2014, Shahid Khan Afridi initiated a big welfare project and established the "Shahid Afridi Foundation" to provide the best education and healthcare facilities in Pakistan. In 2015 he was named among the most charitable sports person around the World by "Do Something" Organization.
Recently he initiated a food drive to the underprivileged societies in the country. He has helped a considerable amount of poor people in this hard time of Corona Virus. He is always there for support of less-developed parts of Pakistan, including the Baluchistan and Waziristan Region.
Shahid Afridi World Records
He has the most number of ODI Sixes (351) in the World
He has the most number of Man of the Match Awards for Pakistan at International level (32)
Afridi has 395 ODI wickets, the fifth-highest number of wickets in ODI
He is the only player with 350+ Wickets and 8000 plus runs in One Day International Cricket
Shahid has the third-fastest ODI century off 37 balls
He has the longest Six in cricket history of 158 meters
He has the Highest ODI batting strike rate
Afridi holds the record of joint-fastest test fifty
He is the only player with three times fifty-plus score and five-plus wickets in a match
Shahid has the most number of wickets as T20 captain (40)
Awards
Pride of Performance in 2010
Sitara e Imtiaz in 2018
Social Media Handles
His social media accounts include
https://twitter.com/SAfridiOfficial
https://shahidafridifoundation.org/
https://www.facebook.com/ShahidAfridiOfficial10/