Multan Sultans is a professional Twenty-20 franchise cricket squad representing Pakistani city Multan in PSL (Pakistan Super League). When PCB (Pakistan Cricket Board) announced a 6th team's inclusion, then Multan Sultans was constituted. This team's home ground is 'Multan Cricket Stadium' with a capacity to host thirty-thousand audience and has five floodlights fixed for night/day cricket matches.
Currently, Shan Masud is serving as team captain. For season 2020, ex-head coach of England cricket squad Andy Flower was hired. After 1st season of Sultans, the Schon Properties, who had purchased this team in 2017, couldn't pay an annual fee of 5.2 million US dollars, and thus the contract was discontinued.
Taimoor Malik and Ali Khan purchased the team on 20th Dec 2018 at the cost of 6.2 million US dollars and didn't change its name. This article has all the details about the team, including Multan Sultans History.

Multan Sultans History
In 2017 after the end of PSL season two, Najam Sethi, the PSL chairperson, announced that a 6th team would be included in the 3rd PSL season. PCB then short-listed 5-regions for the 6th team. On 1st June 2017, Schon Properties purchased Multan at the cost of 5.2 million US dollars per year for a contract of 8-years.
The total agreement's worth was 41.6 US million dollars, and thus, Multan Sultans replaced Karachi Kings in the ranking of most-expensive teams. On 10th Nov 2018, Pakistan Cricket Board declared the contract's termination that had granted Multan Sultans franchise rights. PCB and Schon Properties issued a joint statement telling that all rights of the team have been returned to PCB.
The franchisee's failure to pay a 5.2 million US dollars annual fee led to this termination. The PCB held the responsibility of all coach and player contracts and the start of the public tender procedure to grant this team's repackaged rights. There was an option for giving a new city and new name to the franchise. Taimoor Malik and Ali Tareen purchased the team in a bid at 6.2 million US dollars and retained the title 'Multan Sultans.'
Multan Sultans Seasons 
Season 2018
In 2018 Shoaib Malik captained the team. Waseem Akram and Tom Moody were made director and head coach, respectively. Nadeem Khan was appointed manager of the group, and Haidar Azhar was appointed as GM for cricket operations.
The Sultans started their playing journey successfully by defeating Peshawar Zalmi by seven wickets to pursue one-hundred and fifty-two runs. In the next match, they defeated LQ (Lahore Qalandars) by forty-three points owing to a considerable batting-collapse instigated by Multan Sultans' unmatched bowlers Imran Tahir and Junaid Khan. Junaid registered a hat-trick as their partnership reduced LQ from 132 runs on four outs to all-out on 136. 
Defeated by Islamabad United
The team's winning sequence ended by getting defeated by Islamabad United by five wickets in chasing a low target of one-hundred and fourteen runs.
Sharjah Tournament 
When the league moved to Sharjah, persistent rain led to a match between Karachi Kings and Sultans. Sultans easily defeated Quetta Gladiators by nine wickets to pursue one-hundred and three runs in the next game. Gladiators lost this match by the batting collapse incited by Sultans. Leg spinner Imran Tahir made a hat-trick, and Gladiators lost five-wickets for only one run. 
Tournament in Dubai
When the tournament turned back to Dubai, Multan had two back to back matches against Gladiators and Zalmi. In the game against Zalmi squad made the highest score in season 2018 of PSL, one-hundred and eighty-three runs made by Soahib's innings of eighty-five runs on forty-two balls. Zalmi lost by nineteen runs. 
Defeated by Gladiators
In a match against Quetta, the Sultans lost by two wickets in a chase of one-hundred and fifty-three runs. The game was exciting to watch as Multan's fast bowler Umar Gul took six wickets for twenty-four runs, the season's best bowling statistics.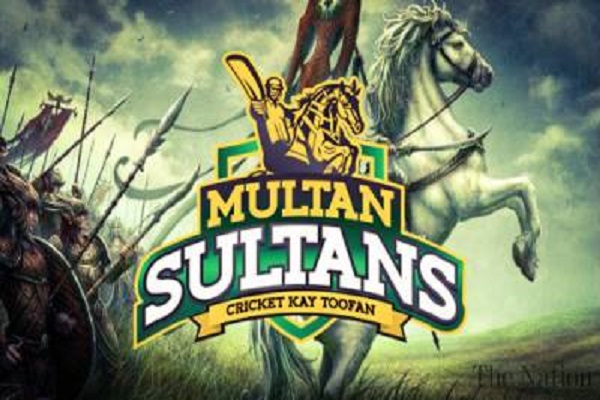 Season 2019
Johan Botha, who served as assistant-coach of Sultans in season 2018, was designated as head-coach by replacing Tom, who gave up his role because of domestic duties. Waseem Akram also quit the squad and joined KK (Karachi Kings) as bowling coach and president. Sultans began their journey with a match against Kings and got defeated by only seven runs.  
Won Match Against IU
The next match of the season was played against Islamabad United. Sultans registered their 1st win by limiting opponents to one-hundred, twenty-five scores only and quickly achieved this target. Out of 1st five matches, Sultans won only one and lost the four. 
Defeated by LQ
They had a chance against LQ (Lahore Qalandars) when they made the highest batting score of two-hundred runs, but unfortunately, lousy bowling strategy in the last overs led to their failure in-game on the last ball. They won the 2nd game of season 2019 against IU (Islamabad United) by six wickets.
Elimination from Season
The squad's bad performance continued, and they faced three more defeats leading to their elimination from the season. It became the 1st team to get eliminated from the 2019 season.
After playing 10-games, Sultans managed to win a match against LQ in their final game at National Stadium. Resultantly, the team finished fifth on the points chart for 2nd consecutive year. 
Performance of Malik & Afridi
Shoaib Malik secured two-hundred and six runs and became the leading scorer, and Shahid Afridi became the season's best wicket-taker by securing ten wickets in eight matches. 
Season 2020
For season 2020, Shan Masood was designated as captain of the team and Andy Flower as head coach.
Identity of Sultans
On 1st Aug 2017, an announcement was made that Waseem would switch his position as Director of Cricketing-Operations from IU (Islamabad United) to Multan Sultans for PSL 2018. It was also rumored that Waqar Younas would unite with Waseem in joining Multan Sultans, but he replaced Waseem's position in Islamabad United on 14th Sep 2017.
In the ceremony held on 22nd Sep 2017, the kit and logo of the squad were revealed. Team Director Waseem said that PSL's 3rd season would be exciting to watch for cricket lovers that would now have a chance to watch more home matches. 
Multan Sultan Anthem
Singer Waqar Ahsan sang the anthem 'Ham Hein Multan Kay Sultans' for season 2018. In season 2018, Pakistani film artists Neelam Muneer, Ahsan Khan, Javaid Sheikh, and Momal Sheikh were team ambassadors.
Philanthropic Activities
Owners of Multan Sultan invited eleven young people living with cancer from Shaukat Khanum Memorial Hospital to enjoy live matches at the ground. Those patients spent a lovely day with the squad and celebrated their success against IU. 
Social Media Handles
https://twitter.com/MultanSultans
https://www.instagram.com/Multansultans/
https://www.facebook.com/multansultans/