Amna Buttar is an America-based Pakistani; professionally, she is a medical practitioner. Previously, she served as a member of the Punjab Provincial Assembly. She has done MBBS from Lahore Fatima Jinnah Medical-College and has authored many book chapters and articles.
Amna faced ineligibility issues due to her dual nationality, i.e., Pakistani and American. She is trying hard to get equal rights for Pakistani women. This article contains all the information about her, including Amna Buttar Biography.
| Title | Description |
| --- | --- |
| Personal | |
| Name: | Amna Buttar |
| In Urdu: | آمنہ بٹر |
| Famous As: | Medical Doctor |
| Nationality: | US and Pakistani |
| Education: | Postgraduate from University of Wisconsin, and University of Michigan |
| Religion: | Islam |
| Profession: | Medical Doctor and Politician |
| Website: | http://www.pap.gov.pk/index.php/members/profile/en/19/756 |
| Awards : | 1 |
| Born | |
| Date: | 9th February 1962 |
| Place: | Lahore, Pakistan |
| Family | |
| Spouse: | Mr Khawar Mahmood Khatana |
| Relatives: | Uncle Sardar Saghir Ahmad |
| Career | |
| Political Party: | Pakistan People Party(PPP) |
| In-Office | |
| Role: | Member of Provincial Assembly of Punjab |
| Dates: | 2008 |
| Prime Minister: | Yousaf Raza Gillani |

Amna Buttar Biography
Amna is a highly qualified and competent medical practitioner. She is not limited to medical-only but also has a successful academic career. She has authored many articles and chapters and has presented over a hundred presentations. Despite living in the U.S.A., she strives for the rights of Pakistani women.
Buttar aims to get fundamental rights for her country's female population and criticize beauty pageants for not paying attention to such an important issue.
Her intellectual interviews were published in international and local electronic media and print, including National Public Radio, The New York Times, MSNBC, CNN, and several others. As she holds a dual-nationality, Pakistan Supreme-Court declared her ineligible for any political post.
Amna Date of Birth
She was born in 1962 in Lahore, Pakistan.
Education of Amna
She secured her MBBS degree from Lahore, Fatima Jinnah Medical-College, and then moved to the U.S.A. She completed post-graduate training in internal-medicine from UW-Madison (University of Wisconsin Madison). Buttar received medical training in Geriatric Medicine and Masters in Public-Health from Michigan.
Career
Literary Career
She worked as an Assistant Professor of Geriatrics and Medicine in I.U. (Indiana University) and as an Associate-Professor of these same disciplines in UW-Madison. Before moving to Pakistan in 2007, she worked as Geriatrics Director in Milwaukee city at Mount Sinai Hospital.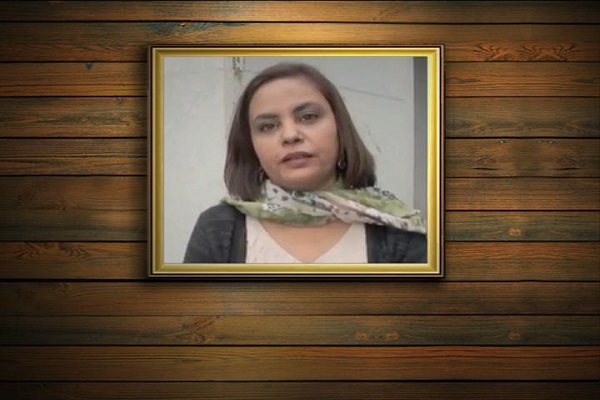 As a Writer
She has authored several chapters in various text-books. She has also written several publications and research papers in acclaimed journals such as 'Annals of Internal Medicine' & 'Journal of American Medical Association.'
Initiated Healthcare Programs
Until now, she has presented up to a hundred presentations on a national and international level regarding Geriatrics Medicine. She made and implemented 4-different health-care programs in 3-different states in the United States. In the U.S.A., she performed on an advisory-committee to the Secretary of Health & Human Services.
Services to APPNA
During her time in the U.S.A., she worked in APPNA (Association of Pakistani Physicians of North-America) as Secretary/President of FJMC alumni. She enthusiastically advocated for women and human rights and highlighted the cases of Dr. Shazia Khalid and Mukhtar Mai all around the globe.
Buttar has testified to Congress of United States of America and also presented her presentation at the U.N. office in New York City (N.Y.C.) in the U.S.A.
Efforts for Pakistani Women
Apart from welfare, charitable, and social activities, she has initiated a charitable program to support poor Pakistani women and those prisoners who don't have legal and financial support.
Her interviews have been published in international and local electronic media and print, including National Public Radio, The New York Times, MSNBC, CNN, and several others.
Political Career
She got elected as Punjab Provincial Assembly Member on a woman reserved seat for P.P.P.
Case of Dual-Nationality
On 4th June 2012, the registrar's office submitted a petition in the Pakistani Supreme Court stating that Dr. Amna is a dual-nationality holder that is American & Pakistani. So, according to the constitution of Pakistan, she isn't eligible for any Pakistani public office.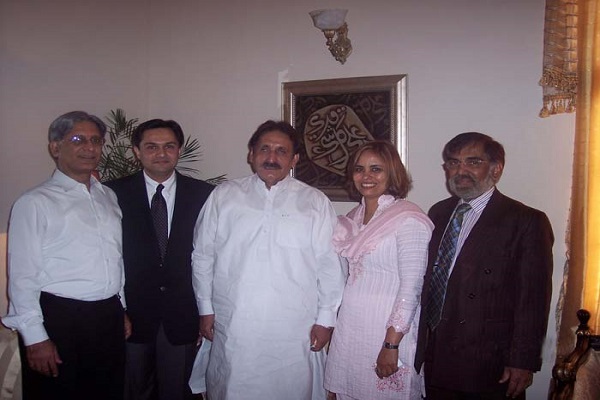 Controversy
She criticized a beauty pageant of Pakistan, 'Miss Pakistan-World,' for being unrelated to Pakistan's problems and issues. In Pakistan, she gave her stance that N.G.O.s are striving to achieve women's fundamental rights: the right to get married and divorce, equal-opportunities for education and job, and matters such as Miss Pakistan generate problems in achieving these rights.
The average young women in Pakistan don't desire to wear the bikini; instead, her main focus is on getting equal rights and opportunities.
Social Media Handles
Her social media account include
https://twitter.com/dramnabuttar