Sapphire Brand
Sapphire, a high-street clothing brand launched by one of the industry's biggest names, is known for manufacturing attractive fabric designs at a reasonable rate. Sapphire brand offers unstitched fabric, scarves, silk tunics, formal wear, party wear and daily wear. It has become a household name, as a result of its devotion to high-quality fabric since its inception.
Sapphire brand came into being in 2014 by Nabeel Abdulla. The headquarter is in Lahore while the shops are located in different cities of Pakistan. The brand is owned by Sapphire textile that is a public limited company.
Sapphire Collection
1- Woman
Ready to Wear
Printed
Solids
Fusion
Silk
Embroidered
Luxury Pret
Bottoms
Scarves/Dupattas
Sustainable
Ready to Wear Dresses
Matching Separates
Unstitched
1-Piece
2-Piece
3-Piece
Intermix
West Wear
Tops
Outerwear
Knitwear
Co-ord Sets
Dresses
Hoodies and Sweatshirts
Bottoms
Scarves
Capes
Denim
Jumpsuits
Essentials
Sleep Wear
Bedroom Slippers
Gowns
T-Shirts
Pajamas
Gowns
Modest Wear
Chaddar
Abbayas
Hijab
Man's Unstitched
Prince Coats
Waistcoats
Kurta Shalwar
Kurtas
Bottoms
Sherwani
Kids
Girls Eastern
Bottoms
Outfits
Kurtas
Girls Western
Skirts
Tops
Dresses
Denim
Shorts
Pants
Jumpsuits
Leggings
Combos
2- Men Collection
Boys Eastern
Bottoms
Sherwanis
Kurtas
Waistcoats
Outfits
Boys Western
Combos
Pants
Denim
Shorts
Night Suits
Tops
Dungarees
Kids Bedding
Babycots
Girls
Boys
Fragrances
Men's Fragrances
Women's Fragrances
Body Mists
Cosmetics
Makeup Tools
Nails
Eyes
Lips Face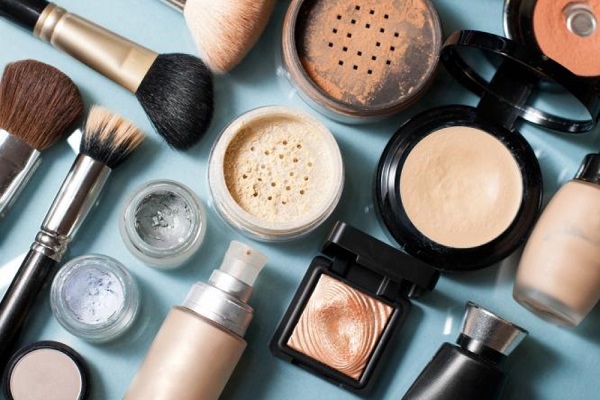 Accessories
1- Scarves
Printed Scarves
Checkered Scarves
Solid Scarves
2- Socks
Women's Socks
Kids Scocks
Women's Shoes
Bedroom Slippers
Comforts
Wedges
Flats
Sneakers
Kitten Heels
Block Heels
Traditional Flats
Heels
Loafers
Women's Bags
Wallets
Clutches
Back Packs
Shoulder Bags
Mini Bags
Bucket Bags
Cross Handy Bags
Tote Bags
Top-Handle Bags
Home
Bath Linen
Bath Sheets
Bath Mats
Kids Towels
Bathrobes
Towels
Table Linen
Napkins
Placements
Table Covers
Table Runners
Bread Baskets
Kitchen Linen
Dish Cloths
Pot Holders
Oven Mitts
Aprons
Bedding
Bed Throws
Bed in a Bag
Quilt Covers
Hotel bedding
Bridal Bedding
Fitted Sheets
Bed Sheets
Designer's Corners
Solid Dyed
Luxury Embroidered
Daily Bliss
Luxury Printed
Classic Comforts
Cushions and Décor
Standard Shams
Poufs
Cushion Covers
Sofa Throws
Sapphire Store Locations
Sapphire outlets are located in these cities:
Lahore
Hyderabad
Peshawar
Sialkot
Swat
Sheikhupura
Abbottabad
Gujranwala
Multan
Bahawalpur
Exchange Policy
At Sapphire customers are the 1st priority and the team facilitates the customers at each step if they want to exchange their purchased articles.
The articles purchased online could be exchanged from stores and also online within thirty days of delivery. The customer should have all invoices to exchange the article. Customers who select the online exchange method, having a valid exchange reason would not pay a courier fee for exchange pickup.
Articles are accepted for exchange if they are unopened, have all tags attached, are in their original packaging, and have the original invoice. Also, give a valid justification for the return, such as if the item is defective, incorrect or in the wrong size. Articles sent in boxes, like the Unstitched Women collection, and semi-formal pieces and menswear that are sent in garment bags should be returned in their original packaging.
After verification, the online exchange procedure normally takes 7 to 10 days to complete. Customers must have the original receipt and all tags for the purchased item in order to exchange it in-store. Customers who are dissatisfied with the article or who have ordered and received a size that does not fit them would be instructed to return the item at a given location. But if the item is incorrect or defective, it will be collected from the purchaser's doorstep.
Articles purchased on sale or at a discount are not eligible for exchange. Intimate apparel, cosmetics and fragrances can't be exchanged.
Frequently Asked Questions
Q: Who is the owner of Sapphire Brand?
A: Sapphire brand is owned by Nabeel Abdullah.
Q: When was Sapphire launched in Pakistan?
A: The Sapphire brand was launched through its 1st flagship store at Karachi Dolmen Mall on 5th December.
Q: How many Sapphire stores are in Pakistan?
A: They have approximately more than 20 branches in different cities.
Contact Information
E-mail: [email protected]
Telephone: +92(0)42 111-738-245
Address: Sapphire Retail Head Office 1.5-Km, Defense Road, Bhobtian Chowk, Off Raiwind Road, Opposite University of Lahore, Lahore.
Social Media Handles