Toyota car companies are known for manufacturing high-performance vehicles and some exceptionally sporty vehicles. In the 1960s, Toyota started manufacturing sports cars and is still making affordable, great sports cars. Many famous cars, like Crello and Supra, which are outperforming and best-selling cars, have set the record in the automotive market. Toyota sports car models have different price ranges depending on the features included.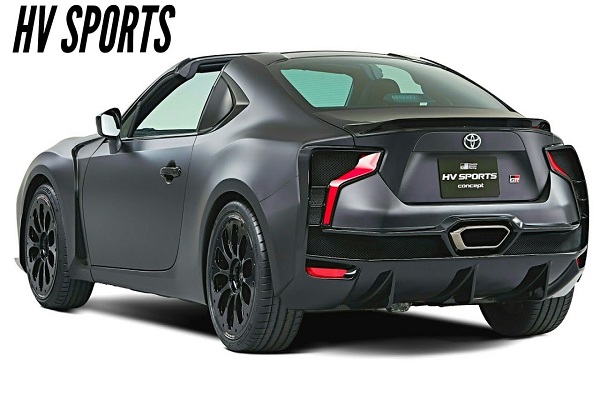 Toyota Sports Car Models List
All Toyota sports car models are:
Toyota S8100
Toyota 86
Toyota Soarer Turbo
Toyota Sprinter Trueno & Corolla Levin (AE86)
Toyota Celica AWD Turbos
Toyota MR2
Toyota GT-one
Toyota 2000GT
Lexus LFA
Toyota Supra Turbo
Toyota 86 2012
Toyota 86 2017
Toyota 86 2018
Toyota 86 2019
Toyota 86 2020
Toyota Supra 2020
Toyota GR Supra 2021
Toyota Supra 2022
Toyota 86 2022
Toyota Sports Car Models 90s
The old Toyota sports cars models are:
1- Toyota S8100
The S800 was the Toyota's 1st real sports car. The S800 was powered by a 0.8-liter horizontally opposed two-cylinder engine. The car's weight was less than thirteen-hundred pounds and had a modest forty-four horsepower. It was a 2-seat Targa with a removable roof panel.
2- Toyota Soarer Turbo
Although Soarers has four generations, the turbocharged models set new luxury and performance standards. In 1988, the Soarer was available with 2-turbocharged engines, but in 1991 the 1JZ 2.5-liter turbocharged 6-cylinder engine was added that truly made this model a rocket.
3- Toyota Sprinter Trueno & Corolla Levin (AE86)
The AE86 had a 1.6-liter 4-cylinder engine that produced between 112 & 128 horsepower depending on year and region. The rear-wheel lightweight drive car, available as a hatchback or coupe, was the best example of budget-friendly motoring enjoyment in the mid-1980s.
4- Toyota Celica AWD Turbos
The Celica has been a popular nameplate for a long time. Although rear-wheel drive and front-wheel drive variants were offered at times, it was the all-wheel-drive variants that were special. The 1st all-wheel-drive Celica named the GT-Four, was introduced in 1986 and powered by a 190 horsepower 2.0-liter 4-cylinder engine. The Turbo All-Trac was introduced to North America the following year.
5- Toyota MR2
A mid-engine, 2-seat sports vehicle is always exciting, but the MR2 elevated things to a whole new level as it was affordable by an ordinary consumer. Earlier, it was available with h normally aspirated 4-cylinder engine, but the 2nd generation MR2 changed the game.
6- Toyota GT-one
The launch of GT-One demonstrated Toyota's capabilities. The GT-One road car includes a mid-mounted turbocharged 3.6 liter V8 engine with upwards of 600 horsepower, built for homologation purposes for competing at the 24 Hours of Le Mans. Other specs are also amazing, such as a 10.7-second quarter-mile time and unlimited downforce.
7- Toyota 2000GT
In 1967, the launch of 2000GT showed the ability of Toyota to manufacture a seriously amazing sports car. It is called 2000GT because of the presence of a 2000-cc 6-cylinder engine producing 150 horsepower. Weighing under 2500 pounds, this sports car was a pleasure to drive.
8- Lexus LFA
So technically, this is not a Toyota. The Lexus LFA a 2-seat sports car was an extraordinary work of engineering that was designed by the Toyota corporation. It is powered by a 4.8 liter V10 engine that produces 552 horsepower.
9- Toyota Supra Turbo
The Supra is clearly Toyota's halo vehicle. It was launched in 1978 and featured a special sheet metal. In 1986 6-cylinder engines were installed in Supra in both turbocharged and naturally aspirated form. The 4th generation Supra has a 3-liter turbocharged 6-cylinder engine producing 320 horsepower, outperforming many automobiles costing more than Toyota.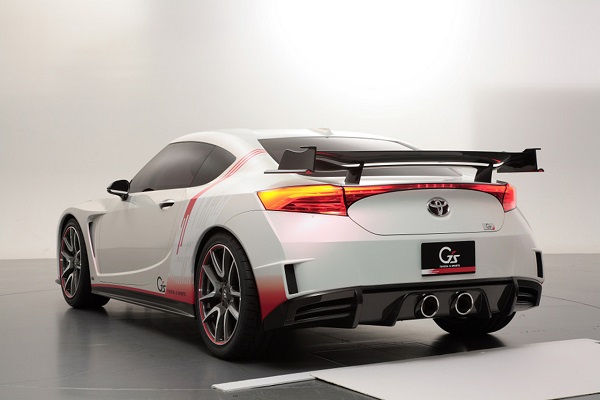 Toyota Sports Car Models 2010
1- FT-86 G 2010
The FT-86 G Sports Concept from Toyota was introduced at Tokyo Auto Salon 2010, adding more fuel to the sporty compact fire. The FT-86 was 1st in a new range of factory-modified automobiles to be launched under the new label.
The G Sports designs cater to individuals who have a desire to possess a one-of-a-kind vehicle by providing them with both exterior parts and personalized interiors. They are developed to provide the driver with a sports car experience. The G Sports cars features include wider wheel arches, aggressive back and front bumpers with a rear diffuser, carbon fiber hood, and a wing positioned on the trunk top.
Toyota Sports Car Models 2012
1- Toyota 86 2012
The gt86 Toyota sports car models are also known as Toyota GT86, Scion FR-S, Toyota GR86, and Subaru BRZ. Designed as a back-back sports vehicle, the lighter weight 2012 86 is a 2-door vehicle. Its 2nd generation is powered by a 2.4-liter 4-cylinder engine generating 228 hp.
Toyota Sports Car Models 2017
1- Toyota 86 2017
This 2-door coupe has a luxurious interior, smooth handling and ride, and a powerful 4-cylinder engine. It's also quite practical for a sports coupe, as it can seat four people, returns adequate fuel economy, and its ratings are above average due to its predicted reliability and crash safety.
Toyota Sports Car Models 2018
1- Toyota 86 2018
If you're searching for a weekend vehicle with sporty handling, the 86 2018 is a good choice. However, if you're searching for a car with a lot of space or comfort and technology, this isn't the ideal option. Its features include an above-average reliability rating, supportive seats, an easy-to-use infotainment system, and dashboard controls.
Toyota Sports Car Models 2019
1- Toyota 86 2019
Despite its modest engine power, the nimble handling and sharp steering make this car enjoyable to drive. It has easy-to-use tech features and its reliability rating is higher than many sports cars. Though its technical features are functional, there are not many available. It doesn't have any driver assistance systems other than a rearview camera. Its back seats and trunk are small. In addition, the cabin of the 86 is quite noisy.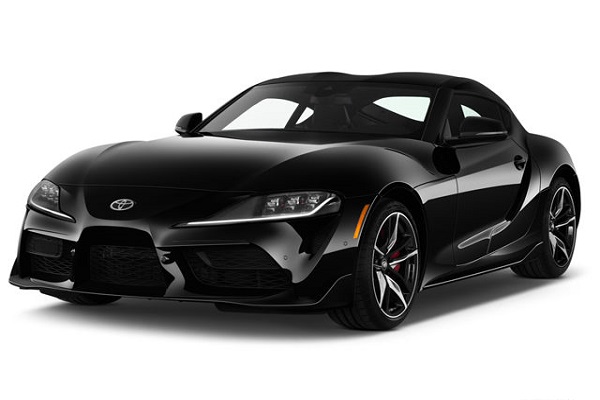 Toyota Sports Car Models 2020
1- Toyota Supra 2020
In the luxurious sports car category, the redesigned Toyota Supra 2020 is an excellent choice. Owing to its turbocharged 6-cylinder engine, well-tuned suspension, and fast steering the Supra is a delight to drive.
It's a coupe that can handle a twisty road just as well as a racetrack. The Supra boasts a wide hatchback luggage area, a comfy 2-seat interior, and simple tech features. It also has a fantastic fuel economy.
2- Toyota 86 2020
The most significant update for Toyota 86 2020 is the inclusion of a smartphone integration system, that was previously absent.  For 2020 Toyota also introduced 86 Hakone Edition that features unique paint colors and wheels in addition to other styling traits.
Toyota Sports Car Models 2021
1- Toyota GR Supra 2021
The Toyota GR Supra 2021 is positioned in the bottom half in a class of truly competitive luxury sports cars. The Supra has rewarding handling, intuitive features, and a luxurious cabin but its engines aren't quite as powerful as those of its best competitors. Supra fulfills all standards of a sports car. It offers a large trunk, several safety features, excellent fuel economy, and an efficient infotainment system.
New Toyota Sports Car Models 2022
1- Toyota GR 86
The reworked Toyota GR 86 for 2022 is a fabulous sports car that offers a significant upgrade over its previous model. The high-revving boxer engine, smooth 6-speed manual transmission, balanced handling and steering with feedback, all contribute to the GR 86's impressive performance. Driving on country roads is pleasurable, but it's also suitable for daily commuting. Its front seats are supportive and comfortable.
2- Toyota Supra
If you are looking for a luxurious sports car, the Toyota Supra 2022 is an excellent option. The Supra is a thrill to drive, owing to its powerful turbocharged acceleration, dynamic handling, and controlled ride. It has a stylish cabin that is comfortable for two people, as well as an appropriate cargo room for weekend trips. The Supra also gets high marks for its user-friendly infotainment system, several safety features, and excellent fuel economy.
Toyota Sports Car Models Prices
The starting prices of different Toyota Sports Car Models are as follows:
1.      2017 Toyota 86 -$26, 455
2.      2018 Toyota 86 -$23,700
3.      2019 Toyota 86 -$29,121
4.      2020 Toyota 86 -$26,985
5.      2020 Toyota Supra -$50,000
6.      2021 Toyota Supra -$43,090
7.      2022 Toyota Supra -$43,190
8.      2022 Toyota 86 -$27,700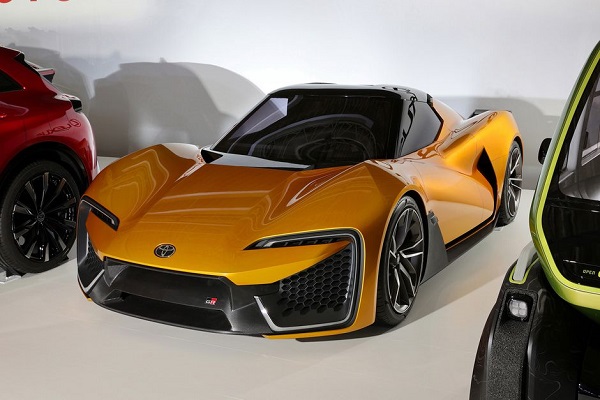 Toyota Sports Car Models Features
Toyota Sports Car models have incredible speed and performance without a compromise on style and safety.
Safety technology is standard on these sports vehicles giving the rider peace of mind.
Take command of the track with 382 horsepower and 0-60 miles per hour in 3.9 seconds on selected models.
With a cockpit design, you could concentrate on the prize.
A manual transmission is offered for a more hands-on steering experience.
The featured 12-speaker JBL®26 Hi-Fi Surround Audio System provides outstanding sound quality.
Frequently Asked Questions
Q: What sports cars does Toyota produce?
A: Toyota makes Toyota GR 86, Toyota Supra, Toyota 2000GT, Toyota S800, Toyota Soarer Turbo, Toyota MR2, Lexus LFA, Toyota S8100, Toyota Sprinter Trueno & Corolla Levin (AE86), Toyota Celica AWD Turbos.
Q: Does Toyota have a sporty car?
A: Toyota offers a wide range of sporty cars with amazing features making it a great name in the world of sports cars.
Q: What is Toyota's best sports car?
A: Toyota GR Supra ranks 1st in the list of Toyota's best sports cars.
Q: Which Toyota is the sportiest?
A: Gr Supra a 2-seat coupe is Toyota's sportiest car featuring turbocharged   4-cylinder and 6-cylinder versions.
Social Media Handle