L'Oreal is one of the most significant brands whose branches spread across the globe including L'Oreal Pakistan and L'Oreal Paris. It all started in the early 1990s when a French chemist originated a hair dye formula and came with his own products. Afterward, he sold those products to Persian hairdressers. At the start, the company had only 2 employees, but with time, the company expanded and became members of 88000 employees.
The registered office of this brand is in France. However, with time, its various international units came into being in different countries of the world, including Australia, Canada, the USA, etc. L'Oreal Pakistan has a branch in Karachi consisting of more than 80 employees. From Hair dye to L'Oreal Shampoo, people widely use its products.
The brand also falls into various controversies, including Discrimination and implications of conflicts. It comprises a complete list of professional products that one can completely rely on. The article consists of all the information about this brand, including L'Oreal Pakistan.
| | |
| --- | --- |
|               Title |          Description |
| Name: | L'Oreal Pakistan |
| Type: | Public |
| Founder: | Eugène Schueller, a French Chemist |
| Founded: | 30th July 1909 |
| Industry: | Consumer Goods |
| Products: | Makeup, Skincare, Haircare, etc |
| HeadQuarter: | Paris |
| Total Employees: | 85000+ |
| Website: | https://www.loreal.com/en/ |

L'Oreal History
The brand history goes back to the early 1990s when an ordinary French Chemist Eugène Schueller introduced this brand to the world and made himself extra-ordinary. He always had entrepreneurial capabilities that made him an owner of the world's popular makeup brand, L'Oreal. It all began when he came with a hair dye formula that remained successful.
Afterward, he introduced his own products and later vend those products to other Persian hairdressers. On 31t July 1919, he became the head of his own originated company. At the start, it was named Société Française de Teintures Inoffensives pour Cheveux. Later, it was renamed L'Oreal.
1957-1983
These were the years of growth for this popular brand as it introduced many international branches. By this time, the brand became popular all over the world, and various products had been introduced. He also came with the Motto that means 'Seize new opportunities.'  At the start of 1950, the brand became a team of 100 employees.
1984-1987
The number of employees exceeded in 1984 and became 1000. During these years, the brand made many investments and witnessed huge growth in the brand. Apart from that, many products came into being that enhanced the importance of the brand throughout the world.
1988-2005
After many years of hard work and innovations, the brand finally got its worth and became the number one in cosmetics across the globe.
2006- Today
Today, the brand comprises more than 88000 employees that is huge. The Chief executive of this brand Jean-Paul Agon passed the mission statement. They came with various initiatives and shown diversity in products. Today, it has various branches all over the world with unlimited employees. Tough, it all started with hard color, but today, they have generated various products, including Cosmetics, Shampoos, etc.
L'Oreal Products
Today, they have come with numerous products that are being purchased on a large scale. However, you might consider the price costly, yet they have the best products that one can easily rely on. L'Oreal clay mask is one of the worth purchasing products you can attain. A few other products incorporate:
1- Makeup
They have number 1 makeup products that you should consider the next time. A few makeup products include:
Eye Makeup
Eye Shadow
Eyebrow Makeup
Eyeliner
Mascara
Lip Color
Lip Gloss
Lipstick
Lip Liner
Face Makeup
BB cream
Concealer
Blush
Foundation
Face powder
Highlighter
Glow at Home
Makeup Blenders
Primer
Tools and Consultations
Makeup Magazine
Brow Finder
Face Makeup
Mascara Finder
Makeup try On
Makeup Brands
Bambi Eye
Matte Signature
Brilliant Eyes
Age Perfect Makeup
Lash Serum Solution
Infallible
Colour Riche
2- Skin Care
You can get a lot of skincare products that are as follows:
Products
Face Mask
Eye Cream
Facial Cleanser
Face Scrub
Facial Moisturizer
Pure Retinol Serum
Makeup Remover
Self Tanner
Vitamin C
Sunscreen for Face
Night Cream
Glycolic Serum
Concerns
Dark Circles
Anti Aging
Dry Skin
Oily Skin
Glow at Home
Wrinkles and Fine Lines
Fragrance-Free
Sagging Skin
Dark Spots
Skincare Brands
Hydra Genius
Pure Clay
Age Perfect Skincare
Men Expert
Micellar Cleansing water
Wrinkle Expert
Revitalift
Sublime Bronze
Pure Sugar
Revitalift Derm Intensives
Tools and Consultations
Skin Routine Finder
Ingredient Library
The other side
Skincare Magazine
Skin Care Hub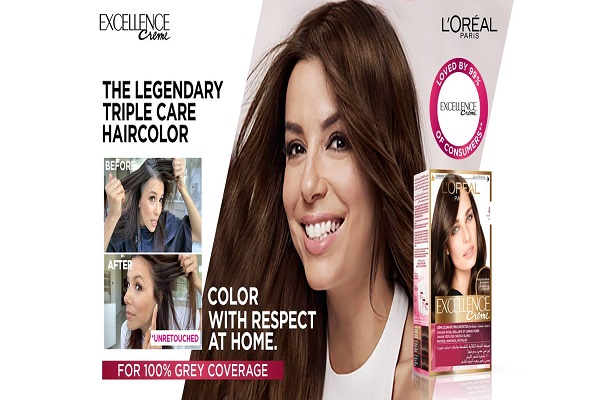 3- Hair Color
Many Hair color products are available that are widely purchased.
Products
Semi-Permanent Color
Permanent Hair Color
Color Gloss
Hair Color Bleaches
Hair Gloss
Root Touch up
Ombre Hair Color
Hair Color Removers
Hair Highlights
All Hair Colors
Red
Brown
Bold
Black
Platinum Blonde
Gray Hair Coverage
Hair Color Brands
Feria
Le Gloss
Magic Root
Colorista
Superior Preference
Excellent Age Perfect
Excellent Cream
Tools and Consultations
Hair Color Try-On
Hair Color Consultation
4- Hair Care
Let's figure out which hair care products this brand offers.
Products
Conditioner
Kit
Hair Treatments
Hair Serum
Cleansing Conditioner
Purple Shampoo
Dry Shampoo
Hair Mask
Shampoo
Concerns
Curly Hair
Dry Hair
Blonde Hair Care
Thin Hair
Frizzy Hair
Sulfate-Free
Oily Roots
Dry Ends
Blonde Hair Care
Anti Dandruff
Hair Breakage
Hair Care Brands
You can get the perfect shade from the L'Oreal shade card.
5- Hair Style
It also offers various Hairstyle products that are as follows:
Products
Hair gel
Hair Cream
Mousse
Spray
Protectant
Paste and Pomade
Concerns
Curly Hair
Hair Texturing
Frizzy Hair
Thin Hair
Heat Free
Wavy hair
Hair Straightening
Blowouts
Thick Hair
Hair Style Brands
Elnett
Advanced Hairstyle
Studio Line
L'Oreal Brands
It is the number 1 beauty company that owns the major number of brands. According to an estimated list, it has more than 30 brands, including Maybelline, Essel, The Body Shop, Mizani, Garnier, Vichy, Urban Decay, SkinCeuticals, and many notable names. According to 2016 sale reports, the brand made a total of $27.6 billion that was inevitably huge.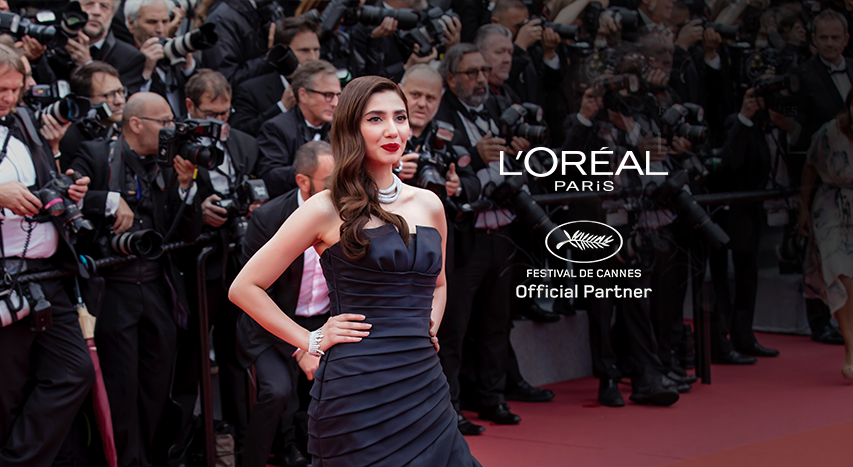 L'Oreal Pakistan
L'Oreal Pakistan is situated in Doleman Karachi that contains more than 80 employees working in the office. As far as the sales are concerned, it managed to generate $4.50 million USD. In Pakistan, more than 1000 companies are currently functioning, and various beauty products are being sold extensively throughout the country at a limited cost.
From facewash to hair care products, you can get your hands on every product from the stores and from online too. A renowned Pakistani actress Mahira Khan has served as the Brand Ambassador for Loreal Paris. She is the only Pakistani celebrity who got this honor in 2017.
L'Oreal Brand Ambassadors
When it comes to brand ambassadors, Loreal has always been diverse in terms of age and beauty. Many actresses, activists got the honor to represent this number 1 brand from across the globe. A few of them are listed below:
India
Sonam Kapoor
Aishwarya Rai
Deepika Padukone
Aditi Rao Hydari
Pakistan
Paris
LEÏLA BEKHTI
LOUISE BOURGOIN
CINDY BRUNA
America
CAMILA CABELLO
VIOLA DAVIS
ELLE FANNING
JANE FONDA
AMBER HEARD
EVA LONGORIA
ANDIE MACDOWELL
Canada
Brazil
Korea
Ethiopia
California
Netherland
Australia
KATHERINE LANGFORD
DUCKIE THOT
China
London
L'Oreal Head Office
The head office of this brand is located in Clichy, Hauts-de-Seine that is near to Paris. In the 1970s, the building started to develop with steel and bricks. It was developed in a place where a factory was already functioning. In 2005, it was declared one of the ugliest buildings. Inside the head office, the largest hair salon is also built that has many employees working.
It also comprises various international units that have headquarters in different parts of the world. For instance, the USA branch headquarters is located in New York. Furthermore, Australia's headquarter is in Melbourne. On the other hand, Canada's headquarter is in Montreal.
Assets
In 1973, when the brand was on its way to success, it acquired Synthélabo that later collaborated with a French pharmaceutical multinational company, Sanofi. In 1999, it became Sanofi Synthélabo. Furthermore, in 2004, it joined its hands with another French multinational company, Aventis, and named Sanofi Aventis.
Later, in 2014, the brand announced to purchase another famous cosmetics brand, The Body Shop. In 2014, they made another purchase and go their hands on Magic Holdings, a Chinese beauty company. After a month, another news circulated of buying 8% shares of Nestle that turned out to be true. The same month, it became an owner of 2 other popular brands Carita and Decléor.
The same year in the month of June they succeeded in getting NYX cosmetic, a famous American cosmetic company. Later, after a few months in September, they come by a noted Brazilian company of hair care and Carol's Daughter. After 2 years, they became an owner of IT Cosmetics and ModiFace company.
Frequently Asked Questions
Q: How to use hair serum by loreal?
A: It is simple to apply hair serum. Put a few drops of serum on your fingers and then gently apply it to your scalp. If you have thick hair, add more drops. Once the serum is put on, it is better to comb your hair so that it applies everywhere.
Q: Where is L'Oreal makeup from?
A: It is from Paris
Q: What is L'Oreal Paris famous for?
A: It is famous for its wide range of quality-based products including Hair color, Makeup, etc.
Q: How to use L'Oreal hair straightening cream at home?
A: Apply the cream gently everywhere except roots. For 10 or 20 minutes, keep the cream at room temperature. Later wash your hair and let it dry. Once they are dried, straight them with the iron machine.
Q: Where L'Oreal Pakistan is available?
A: You can get its products anywhere in Pakistan. Furthermore, you can buy them online too.
Q: Is L'Oreal Pakistan makeup worth purchasing?
A: L'Oreal Pakistan is one of the best makeups you will ever purchase.
Website
https://www.lorealparisusa.com/
Social Media Handle
https://m.facebook.com/LorealPakistan/
https://twitter.com/lorealparis