Chitral also spelled Chetrar, translated as field, is the capital of the Chitral District, situated on the western bank of the Chitral River (also called Kunar River), in Khyber Pakhtunkhwa, Pakistan. It also served as the capital of the princely state of Chitral until 1969. The town is at the foot of Tirich Mir, the highest peak of the Hindu Kush, which is 25,289 ft (7,708 m) high. It has a population of 20,000. The elevation of the valley is 3,700 ft (1,100 m).Short History of ChitralThe Early history of Chitral is shrouded in mystery.This mountainous country which was first referred to as Kohistan or land of the mountains was said to be inhabited by a race called "Khows" speaking a separate language Khowar, or language of the Khows. Some people say that it was Khowistan – the abode of the Khows. Separate parts of the country came to be called Torkhow – Upper Khow, Mulkhow – Lower Khow, names which persist to the present day.[1] reshun – blogspot.com
| Title | Description |
| --- | --- |
| Information | |
| Location: | Pakistan |
| City Council: | Government of KPK |
| Type: | Capital of the Chitral District |
| Local Language Name: | چترال |
| Province: | Khyber Pakhtunkhwa |
| Coordinates : | 35°50'46″N 71'47'09″E |
| District: | Chitral District |
| Website: | chitral.gov.pk |
| Region: | KPK |
| First settled: | 325 BC |
| Elevation: | 1,517 m (4,977 ft) |
| Language | |
| Official Language: | Urdu |
| Native Language: | Khowar |
| Other Languages: | Urdu,Khowar,Potohari,English |
| Government | |
| Government Type: | Government of KPK |
| Area | |
| Total Area: | 57 km2 (22 sq mi) |
| Population | |
| Density: | 350/km2 (910/sq mi) |
| Total Population: | 20,000 (2003) |
| Time zone | |
| Time zone: | PST (UTC+5) |
| Codes | |
| Postal code: | 1720 |
| Dialing code: | +94 – xx |
| Vehicle registration: | Three letters beginning with C and random four numbers |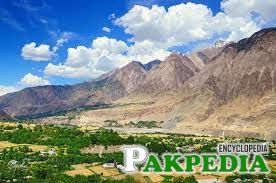 Details
History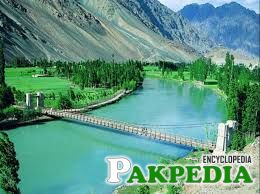 Little is known of the early history of Chitral and rock inscriptions and early traditions give little evidence on this subject. This mountainous country which was first referred to as Kohistan or land of the mountains was said to be inhabited by a race called "Khows" speaking a separate language Khowar, or language of the Khows. Some people say that it was Khowistan – the abode of the Khows. Separate parts of the country came to be called Torkhow – Upper Khow, Mulkhow – Lower Khow, names which persist to the present day. [2] Islam, Politics –   Anthropology An early Sanskrit inscription at a village called Barenis (27 miles away from Chitral) of about AD 900 records that the country was Buddhist, under King Jaipal of Kabul. It is believed that Upper Chitral was under Buddhist influence in the past and even today there are a few rocks in Torkhow area known as "Kalandar-i-Bohtni" (Mendicant of Stone). It is a figure of a stupa; the upper part of which has been cut into the figure of Buddha and may be of Chinese origin. No records of this period exist. Marco Polo, who passed through the Pamirs, referred to the country as Bolor. History relates that first a Chinese army and then an Arab (Mongols?) army invaded Chitral from the north by the Broghal pass when the upper part of the country is said to have been converted to Islam.[3] Chitral IUCN – Retrieved The southern district remained non-Muslim till very late and were then converted to Islam. A Mongol tribe called Yarkhuns invaded Chitral via the Broghal pass and may have given their name to the Yarkun valley. They were opposed by Somalek, leader of the Khows. Another incursion is attributed to Changez Khan and his Tartars.[4] chitral1 – weebly.com
In the 16th century, the Shah Rais dynasty ruled Chitral. Shah Rais had an adviser by name of Sangin Ali, who apparently came from Khorasan. On the death of Sangin Ali in 1570, his sons ousted Shah Rais and gained control of the country. It is from the second of these sons that the present royal family of Chitral is descended. The highest class, Adamzadas (Katoras), take their names from Sangin Ali's grandsons. The Katoras are believed to have been descended from Moguls. Headed by Baba Ayub in the middle of the 16th century, they have been ruling the country with varying fortunes for the last 350 years, 350 years of war with the nearby states of Gilgit, Chilas and the Pathans.[5] short history – chitral
Climate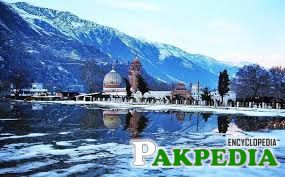 Chitral has a Mediterranean climate (Köppen Csa), with warm summers and cold winters.The City has an average elevation of 1,500 m (4,921 ft). The easiest access to Chitral, other than by air, is from the southwest along the Kunar Valley. However the Afghan-Pakistan border (Durand Line) and cross border tensions prevent this from being used as an internal route to the rest of Pakistan. There are other routes over the high mountain passes; to the south, the 3,200-metre (10,500 ft) Lowari Pass leads 365 kilometres (227 mi) to Peshawar. In the north, the easiest route during summer runs over the 3,798-metre (12,461 ft) Broghol pass. To the east, there is a 405 kilometres (252 mi) route to Gilgit over the 3,719-metre (12,201 ft) Shandur Pass. The territory is cut off by snow from the rest of the country for up to six months a year, a problem soon to be relieved by the completion of the Lowari Tunnel.[6] www – mahraka.com
Education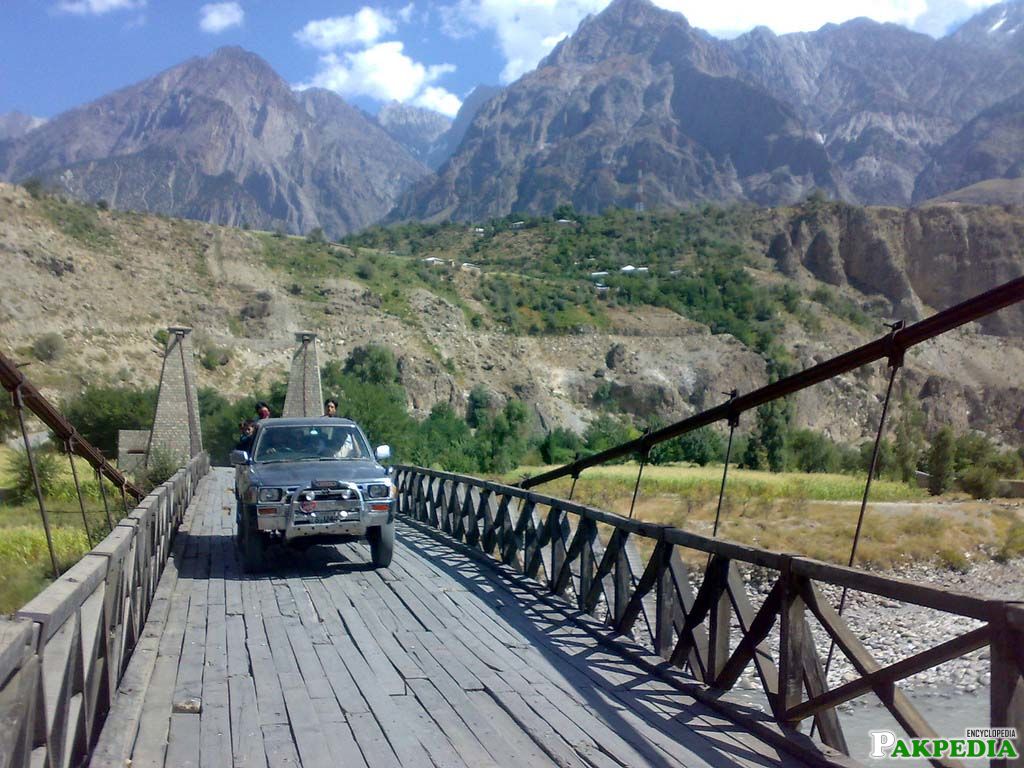 Institutions
Chitral University Campus
Chitral University Campus
New City College
Government Girls Degree College
Government Centennial Model High School
Government Centennial Model School for Girls
Government College of Commerce
Frontier Corp Public School
Pearl College of Education
Langlands School and College, formerly known as Sayurj Public School
Languages

As of July 2011, the population of the city is above 19,700.
Kohwari, is the most widely spoken language. Other seven spoken languages are;
Burushaski
Shina
Yidgha
Tajiki
Pashayi
Pashto
Gojri
English. Urdu and Pushto, are also spoken.[7] reshun.blog – spot
Culture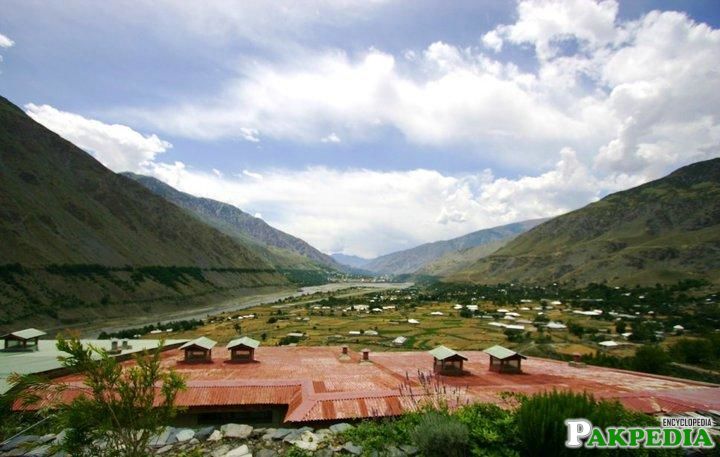 The culture of Chitral bears traces of Greek, Iranian,Tatar and Turkish influences due to its unique location and historical links with Central Asia and Europe.The Chitrali people call the land of Chitral "Kho" and their language is Khowar. Persian is spoken only Madaglasht Valley. Pushto and Urdu have also made their into Chitral. Other languages spoken in Chitral include Kalash, Gujari, Nuristani, Dameli, Wakhi, Kirghiz, Yidgha, Gawar-Bati and Phalura. The tradition of hospitality can be observed throughout northern Pakistan but in few places it is offered as generously as in Chitral. Chitralis also have a strong musical tradition. The Chitrali sitar, a string instrument, can often be heard at many places and family gathering. Polo is the most popular sport in Chitral which has attained dary status. Matches are festive occasions, inevitably many tourists. The world famous Shandur Polo Tournament is held between Gilgit and Chitral every year from 7th to 9th of July at Shandur Pass near Laspur Valley.[8]  Culture 
Places to Visit in Chitral
Tirich Mir
This lofty mountain peak is the highest of Hidukush range. Tirich Mir can be viewed from a higher place of Chitral Town (Like roof top of the hotel where you stay) in a clear weather. It can also be viewed from the palace of Chitral's King. This mountain is also highest in the world apart from Himalaya and Karakoram ranges.
Governer Cottage
This is another beautiful building of Chitral. One can easily view Tirich Mir from here in a clear weather.
Barmoghlasht
Barmoghlasht is a beautiful and charming resort. It is situated 14.5 kilometers (9 miles) from Chitral. It is definitely a place worth visiting.
Koghazi and Goleen
Fourteen kilometers from the town of Chitral Koghazi and adjacent Goleen are literally a piece of paradise on the earth. This is a valley of flowers, fruits, lush green meadows, canals, waterfalls, springs, and beautiful landscapes.[9]  Places to Visit in Chitral 
Chitral Museum
Chitral Museum with antiques, weapons and other stuff from the old times of monarchies provides great knowledge about history and culture of Chitral and Kalash people. 
Shahi Qila
Shahi Masjid of Chitral was built in 1924 A.D. It was built by Shujaul Mulk, the Mehtar of Chitral (1895 – 1936). The mosque is famous for its strong and cultural architectural style.[10]  Shahi Qila 
Shandur Pass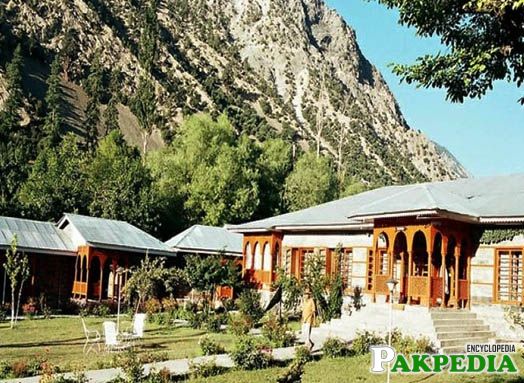 The world famous Shandur pass is approx 3738 meters above sea level and lies midway between Chitral and Gilgit. The distance from Chitral is 155 Km and from Gilgit is 235 Km approximately.Shandur pass remains snow covered in winter and turns into green pastures during summer season. The Shandurlake adds to the colours of plateau surrounded by high mountains. The famous Shan dur Polo Tournament which has attained almost legendary status, is played here between Chitral and Gilgit teams every year from 7th to 9thJuly During the three day R.stival at Shandur, polo enthusiasts, mountain lovers, writers, photographers, mountain bikers, hikers (local and foreign tourists) converge to witness these spectacular polo matches between the finest teams of Gilgit and Chitral. Traditional dances and cultural music make the festival more attractive. The supporters of both sides travel long distances to watch this thrilling game and thus this event provides fascinating insight into the life style of the people of this region. All this put to gather makes Shandur Polo Festival one of the most entertaining events.[11]  Shandur Pass 
Population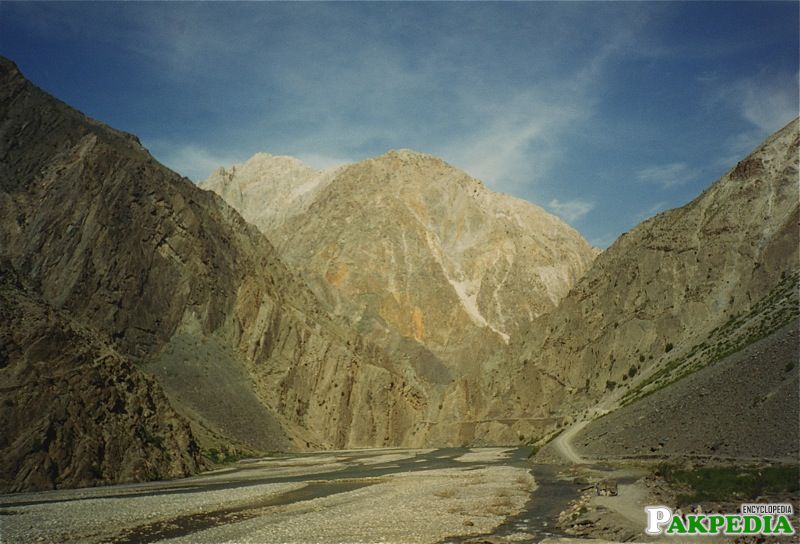 The district has a population of about 414,000. The general population is mainly of the Kho people, who speak the Khowar, which is also spoken in parts of Yasin, Gilgit, Dir and Swat. Chitral is also home to the Kalash tribe, who live in Bumburet and two other remote valleys southwest of Chitral town.[12]  Population 
Tribes of Chitral
The population of Chitral us comprised of varying ancestry but this difference is forgotten in the unity and affection that binds them to each other. The various tribes of Chitral are as follows:
Khow
These account for 92% of the population of Chitral and are spread in many villages. Original khow are of Aryan ancestry. It is believed that they came from central Asia, Afghanistan and Kashmir. This dominant ethnic group is a heterogeneous tribe with an age-old class system. Basically, they are happy and contented people fond of music and hunting. Women observe pardah and are expert in making handicrafts.
Kalash
In the tenth and eleventh century, the Kalash ruled over Lower Chitral, up till Hurbuns. In 1220, the tribe of Khow defeated Bal Singh, the Kalash ruler, and pushed them to the south western valleys of Chitral. Living with the Khow, they gradually embraced Islam. But those in the valleys of Bomborate, Birir and Rumbur clung to their own religion and culture.
Until the 1970s, not much was known about this tribe that resided in the south west of Chitral, in the three valleys of Bomborate, Birir and Rumbur. This pagan tribe of 3,000 people follows its own distinct culture and traditions. Their origin is still not known. Either their original home is Syria or Tsiyam, the old name of Thailand. From here, they migrated to Afghanistan and then to Pakistan. The Kalash are illiterate but clever people, and excel as masons and craftsmen. They have a friendly temperament and are fond of music and dancing. Their native language is Kalasha or Kalashamun.
Shubgali
These tribes live in Gabore in the north, Langoor Butt in the south and the valleys of Bumboret and Ambore in the south west. In the last decade of the nineteenth century, they came from Noristan (Afghanistan), their homeland, due to Ameer Abdur Rehman Khan's forced conversions to Islam. In 1926, they embraced Islam. In their families, women work while men love gossip and sports. Their favorite pastime is to play with snow in winters. There was a time when they were known for their skill in arrow shooting.
Wakhi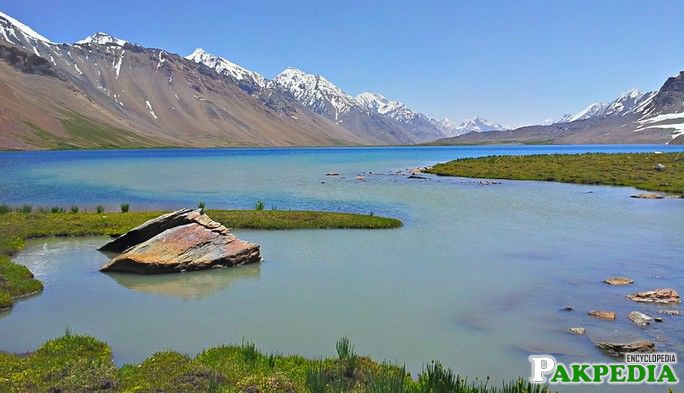 These can be classified into three groups.
Madaklashti / Tajik
These came from Tajikistan and Badakhshan in 1700 AD and settled in Madaklasht village of Shishi Kuh valley. Their ancestor made weapons from iron and the ruler of Chitral invited them for this purpose. The speak Khowar and Persian and follow the customs and habits of the Khow people. However, some of their culture is still preserved and Daree, their language, is still spoken in Madaklasht. Thus, they have preserved their individuality while mixing with the Khow society.
Gujars
This is a nomad tribe that came from Dir, Swat, Hazara, Kohistan and Afghanistan during Katur rule and settled in the southern valleys of Chitral. Their population is concentrated in Shishi Koh and also in the valleys of Arundu (or Arnadu) or Domail. They are herdsmen distinguished by their migratory temperament; in spring, they move from the south to the north eastern valleys (the upper areas) in search of pastures while in winter, they descend to warmer areas at lower heights. And because they are nomads, there is no discipline amongst them. Today, however, they are giving up herding in favor of a settled life of trade and farming. The slyness and cleverness of the Gujars have become proverbial.
Dameli
The Dameli are immigrants from Afghanistan and have settled in the southern parts of Chitral, about 20 miles north of Arundu/Arnadu. They are divided into two groups; Shintari and Sawatis or Afghanis. The Shintari claim that they are the originals or ancient inhabitants of the area. The latter separated themselves from Arandvi Afghans and came here around 1400 AD. They speak Damia, a language that is related to Khowar and Gowarbati.
Gawari or Arandui
Gower Bati is their mother tongue while Afghanistan their original homeland. [13]  Tribes