After 13 years development, Haier has become No.2 home appliance brand in Pakistan market from the time of entrance the market at 2001. Currently, Haier Air Conditioner has ranked No.1 market share for 5 continuous years, Haier Washing Machine ranked No.1 market share too and Haier Refrigerator ranked No.2 market share. According to the survey from Millward Brown in 2013, Brand Awareness of Haier achieved 94%, ranked No.2. Haier Pakistan produce Refrigerators, Deep Freezers, Washing Machines, Domestic Air Conditioners, Commercial Air Conditioners, Televisions, Microwaves and small appliances, at 1st half of 2014, the turnover has achieved 150 million US dollar, has growth of 35%, estimate in whole 2014, the turnover can be achieved 250 million US dollar.[1] Haier has become – No.2 home appliance brand in Pakistan market  
| Title | Description |
| --- | --- |
| Details | |
| Type: | Public |
| Name: | Haier Pakistan |
| In Urdu: | ہائیر پاکستان |
| Credit Cards Accepted: | VISA CARD .& MASTER CARD |
| Owned By: | Ruba Group .Haier Group |
| Certifications: | Euromonitor International has ranked HAIER as the No. 1 brand of Major Appliances in the world. |
| Y.O.E: | 2002 |
| Business Type: | Retailers, Wholesalers, Manufacturers |
| Parking Facility: | Plenty of Street Parking is available |
| Industry: | Electronics and Digital Appliances |
| Haier Pakistan: | No.2 home appliance brand in Pakistan market |
| vast area of : | 63 acres |
| covered area: | 0.6 million square feet including a workers' colony |
| relationship: | Haier Pakistan is a strong evidence of Pak-China |
| market share: | Overall 17.5 % in Pakistan |
| Headquarter: | 63-B Main Boulevard Gulberg, Lahore, Pakistan |
| Hours Open: | Open today · 9AM–5PM |
| Phone: | +92 42 111 142 437 |
| Location: | Lahore, Punjab, Pakistan |
| Business Entity: | Private Limited Company (Pvt. Ltd.) |
| Established In: | Mar 2, 2015 |
| Owner: | Javed Afridi |
| Number of employees: | 1500 |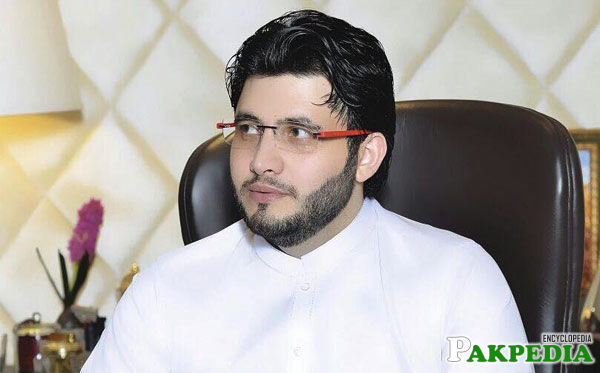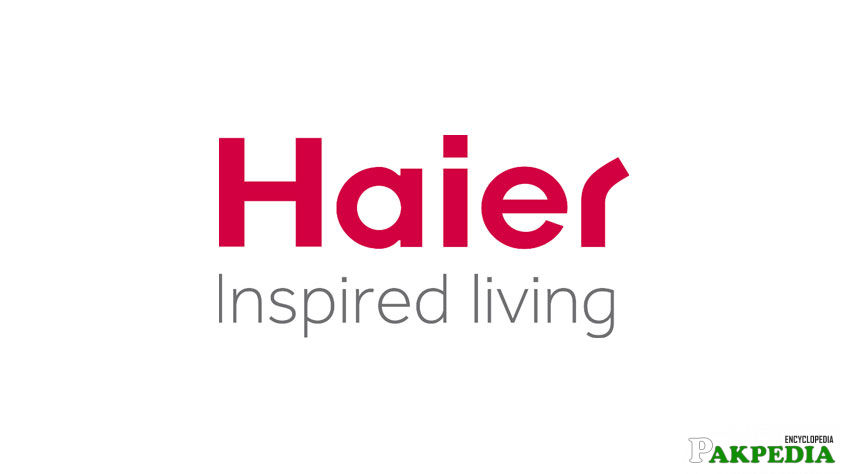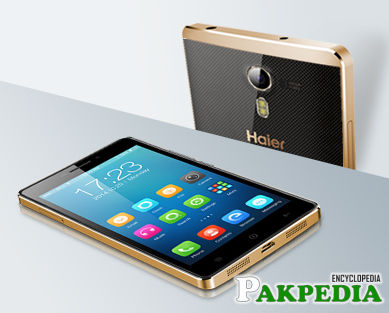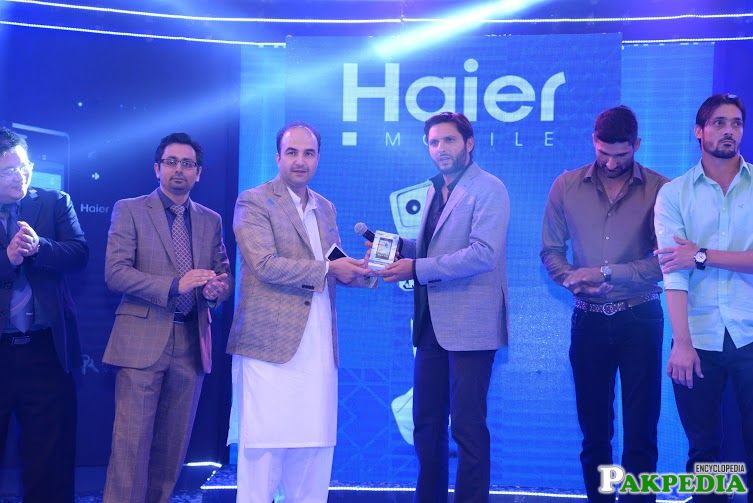 Haier Group Profile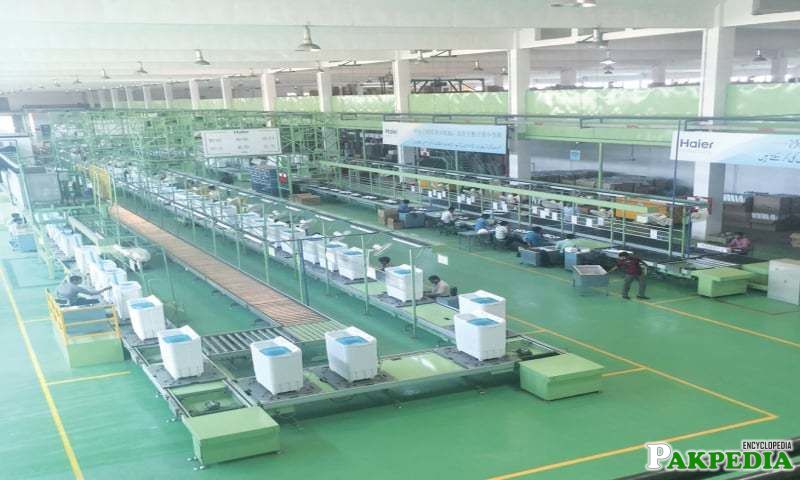 Founded in 1984, the Haier Group is today the world's leading brand of major household appliances and is now transforming from a traditional manufacturer to an open entrepreneurship platform. In the era of the Internet and post e-commerce, Haier will extend its ecosystem to social networks and community economies while enhancing the user value of Haier products and services and instilling integrity as a core competence throughout the Group. Haier aims to become a global leader in the era of the Internet of Things.In an age when the experience economy and sharing economy are becoming ever more present, Haier has adopted creating an 'Ecosystem of trust and a platform for sharing' and 'aligning individuals and goals (RenDanHeYi), igniting potential through micro-enterprise' as its stated spirit and style in this new era. The company is also exploring disruptive innovations to strategy, organization and manufacturing, establishing a dynamic self-circulating system. In terms of strategy, Haier has established a co-creating and win-win ecosystem with users at the center, and is able to fulfill win-win results and rewards for ecosystem stakeholders; in terms of organization, Haier has managed to overturn a traditional closed hierarchical system into a networked node organization, integrating first-class resources from around the world in an open way; and in manufacturing, Haier has explored replacing traditional physical plants with inter-connected factories and making the transformation from mass manufacturing to mass customization. 'Human value comes first' is always the main guiding principle in Haier's business model, and throughout this transformation, staff are no longer employers and executors, but instead have transformed into entrepreneurs and dynamic partners.
Social value created by transformation
By the end of 2016, Haier Group's platform has developed 15 innovation and entrepreneurship sites supporting 108 incubators, 3600 incubation projects, and 1333 venture capital investments totaling 12 billion RMB. More than 280 customer-facing microenterprises, 3800 service and support micro-enterprises, and millions of micro stores attract both capital and labor on the Haier platform. More than 100 micro-enterprises' annual revenues have exceeded 100 million RMB, and 41 have received VC funding of which 16 received in excess of 100 million RMB. Through measures such as decentralization, disintermediation, and elimination of internal communication barriers, Haier has decreased employment by 45% from its peak but has created more than 1.6 million job opportunities. Haier was the only household appliance company recognized for its contributions to Shuangchuang—mass entrepreneurship and innovation—by the State Council of the Peoples Republic of China in May 2016. [2] Created by transformation 
Industry innovation
Haier Group focuses on innovation on five major platforms including a white goods transformation platform, an investment and incubation platform, a financial holdings platform, a real estate industry platform, and a cultural industry platform.
White Goods Transformation Platform: The white goods platform focuses on the transformation from traditional electric appliances to networked appliances and ultimately to a networked home appliance hub.
Investment & Incubation Platform: The innovation and incubation platform focuses on new products and services.By establishing a community interaction system, Haier will occupy a leading IoT position across business spheres.
Financial Holdings Platform: The financial holdings platform focuses on internet-based transactions and industrial finance, the latter mainly in medical care and rehabilitation and in agriculture.
Real Estate Industry Platform: Haier entered the residential real estate market in 2002 and entered a new stage in 2013 with the Haikehui customer database and platform where for the first time Chinese buyers can design their own homes.
Cultural Industry Platform: The cultural industry platform is responsible for Haier's Rendanheyi management model worldwide and protects Haier's intellectual property. The platform also supports social media and Internet-based games.      
Various entrepreneurial resources, including manufacturing systems, logistics, venture capital investment & incubators, and human capital, are provided to entrepreneurs via Haier's five major platforms, through which entrepreneurs can realize innovative growth utilizing Haier's ecosystem resources. [3] Industry innovation 
History
2001: HNR company (Pvt) Ltd(here in after HNR) was built up by joint venture of Haier Group and Ruba group, Haier Group has share of 30%, while Ruba Group has share of 70%, Until the end of 2012, overall investment has up to 42.697million US dollar.[4]  Microwaves assembly –  line was built up,
2002: HNR Factory started production, the main product is Refrigerators, Washing Machines, Air Conditioners, overall production capability is around one million units;
2004: Microwaves assembly line was built up, which had production capacity of 100 thousand units;
2006: Based on the demand of Haier brand development, Haier Pakistan (Pvt) Ltd was built up, which shared by Haier Group and Ruba Group with investment of 500 thousand US dollars, where Haier Group has share of 55%, Ruba Group has share of 45%;
2006: Haier & Ruba Economic Zone (here in after Economic Zone) was unveiled by Mr. Hu Jintao the Chairman of PR China and Mr. Shaukat Aziz the Prime Minister of Pakistan. Economic Zone was joint by Haier Group and Ruba Group, In which Haier Group has share of 55%, where Ruba Group has share of 45%;
2012: Deep Freezers factory was founded, which has production capacity of 100 thousand units, at same year, The Television assembling line was built up, which has production capacity of 80 thousand units;
2013: Fully Automatic Washing Machine production line was installed, which is the first production facility of Fully Automatic Washing Machine in Pakistan;
2013: Vice Chairman NDRC China Mr. Zhang Xiaqiaong visited Haier Industrial Park along with Federal Minister to Planning and Development Mr. Ahsen Iqbal to witness the contribution of Pak China friendship in Pakistan's Economic Growth by Haier. Mr. Zhan Xiaqiaong was on tour to Pakistan to develop the Economic Corridor in Pakistan.
2014: Haier Pakistan has signed the contract for supplying and commissioning of Laptops to Government of Pakistan for Prime Minister Youth Program for talented Students.
2014: Laptop commissioning unit started operating in last days of November to assemble Laptop first time in Pakistan. A big milestone has been achieved to bring technology in Pakistan by Haier[5] achieved to bring –  technology in Pakistan by Haier
Achievement Under the Guideline of Rendanheyi Model
Revenue generated by the traditional economy: The Haier Group's global revenues of 2016, excluding GE Appliances, were 201.6 billion RMB, with year-on-year growth of 6.8%; profit achieved 20.3 billion RMB, with year-on-year growth of 12.8%. Profits increased at 1.8 times the rate of revenue growth. The Haier Group achieved a compound growth rate of 6.1% in income and 30.6% in profit over the past decade.
Trading volume crated by online transaction: Haier Group's product online platforms, B2B, B2C, social networking online platforms, and Internet-finance platforms generated a 2016 trading volume of 272.7 billion RMB with year-on-year growth of 73%.
Haier's transformation is based on its exploration of the RenDanHeYi model. The model, since its first inception on September 20, 2005, has since been upgraded to the RenDanHeYi 2.0, a co-creation and win-win ecosystem model. The 'Ren' (representing 'people') has been updated from standing for only Haier staff, to know meaning all stakeholders. 'Dan' (which means 'goal') is updated from 'user values' to 'user resources'. The ultimate goal of this model is to realize multilateral win-win added value in a co-creation and win-win ecosystem. The innovative RenDanHeYi model is supported by world-renowned business schools and management scholars, due to its effective solutions to the particular management problems faced in the Internet era. Many of these institutions have conducted long-term studies of Haier and view Haier's exploration as a move in the right direction. Furthermore, the Harvard Business School and Wharton Business School have already entered Haier into their case study library as a teaching resource. Every year, thousands of enterprises from China and abroad, both big and small, visit Haier to learn about the RenDanHeYi model. At present, the model has been tested and adapted in the agricultural industry and the medical industry.
Currently, the Group's brands include Haier, Casarte, GE Appliances, Aqua, Fisher & Paykel, Leader, Goodaymart, DCS, and Monogram. Each brand has its own market position and provides outstanding user experiences for end users. Beginning in 2017, Haier will further deploy and demonstrate the effectiveness of the Rendanheyi management model and will internationalize Rendanheyi through its unique cultural integration system.
HaierPractical Innovation

Creative, Lateral Thinkers, Smart, Advanced, Helpful
Innovating with our customers' needs firmly in mind, ensuring that our creativity is channeled toward practical and actionable output. Smart, lateral thinking, looking at customers problems from all angles, developing solutions that are unexpected but elegant. Constantly seeking to advance the real life quality of our customers.
Sustainability
Responsible, Caring, Forward Thinking, Purposeful, Committed, Leadership
Being forward-thinking and purposeful, making responsible caring, decisions which take into account society as a whole. Examining our actions in light of how they will affect the sustainability of our world's resources.
Consumer First
Insightful, Responsive, Sincere, Empathetic, Approachable
Putting our consumer first, realizing that he or she is, when all is said and done, our reason for existence. Listening to the consumer attentively and with sincere respect. Trying to put ourselves in the consumer's shoes, understand their issues at a visceral level, so that we can be of the most help
Holistic Solutions
Complete, Integrated, Expertise, Customization, "360°" Thinking
Looking at the world as an interconnected whole where value increasingly comes from integrated solutions, rather than individual products or services. The principle of "360°" thinking, understanding the consumer drivers, decisions and uses of products and services through their entire life-cycle, rather than just at the point-of-sale.
Casarte
Casarte is an international premium brand fashioned after Italian elegance, and its core product lines include artistic consumer electric appliances and integrated kitchenware.
The brand name "Casarte" is derived from the Italian words "La Casa", which stands for "Home", and "Arte" meaning "Art".  Casarte is thus a combination of both words – "Art of Home".
There are 14 design centres, 28 cooperative research and development institutes (such as Massachusetts Institute of Technology, etc.) and over 300 designers for Casarte worldwide (across 12 countries including Italy, England, Germany, France, America, Japan, China, etc.).  Combining the best in global design and innovation, Casarte uses stainless steel and glass, which are known as "eternal materials", in the manufacturing of its products.  Casarte has garnered the annual design award from "Business Week" in USA, as well as "Plus X Award", "IF Design Award" and "Best of the Best Award" in Germany, amongst other worldwide top-tier awards in the design industry.
The line-up of Casarte products cover the following 9 main product types, spanning 39 series and over 380 types of products: refrigerators, cabinets for drinks, air conditioners, washing machines, water heaters, electric kitchenware (exhaust fans, cooking utensils, sterilizing cabinets, baking ovens, steamers, microwave ovens and dishwashers, etc.), small scale electrical household appliances (coffee machines, toasters, blenders/juicers/hand-mixers, cup warmers and electric water heaters, etc.), televisions and integrated kitchen cabinets, etc.  Products from Casarte have already entered nearly one million high-end households.
Living up to the brand slogan "Refined Living", the design principle for Casarte is to draw inspiration from exquisite living to create everlasting artistic quality.  Every piece of Casarte consumer appliance characterizes artistic living and is dedicated to creating an exquisite life for the urban elite. [6] Brand Story
Artistic Appliance
Casarte is a creative appliance highlighting industrial design based on guiding the functional trend of household appliance. The artistic appliance stresses on artistic design and design artistry. Generation of artistic appliance will make the appliance become the artwork in the domestic environment and bring aesthetic experience to the consumers spiritually and sensually, so as to enjoy the freedom and convenience from unique industrial design. The artistic appliance focuses on user-centered design and devotes to perfect combination between the quality and the taste, performance and function supported by technical innovation and industrial design. In addition, the artistic appliance requires that the manufacturing material, manufacturing process and other links completely serve the requirements for the design quality; therefore the manufacturer is required to provide all-around humanistic care for consumers. Embedded and integrated cupboard and electric appliance: It is a perfect combination of electric appliance and cupboards and a solution of integrating design, manufacturing, installation and service. Embedded and integrated cupboard and electric appliance will be popularized so that the electric appliances will not be the center of separate cooking and cleaning anymore in a family, but gradually become the continuation of kitchen & home furnishings center; the modern appliances will not be served as a separate role anymore, but turn into an integral part of the kitchen, so that the function, design and installation of appliances are fused into the overall kitchen design concept.
Brand Concept
Home, is the everlasting core of Casarte; art, is the soul of Casarte.
The artistic appliance created by technology and wisdom perfectly interprets the art of home.
Casarte provides an elegant life solution for the elite people loving life based on the household appliances rich in humanistic connotations.
Beginner's mind: Casarte, international high-end appliance brand, aims at guiding for hundreds of years.
Manufacture for faith. Absorb the world's first technology gene, integrate the global design inspiration, concentrate on excelsior technological quality, constantly pursue the balance between practicability and artistry, and awaken your imagine of the honorable life.
Casarte, Never Compromise on Perfection.
Originality: make products in an attitude of making artwork, fuse love into the persistent pursuit for "technology, delicacy and art", cast spotless exquisite details by originality, and take the appliance as the tastable art.
Conveying the Artisan Spirit in the Heart: Focus and Persistence of the Brand in the Product
Wisdom: Move ahead, and stay true to the mission. Every travel is for arrival of love.
Casarte, absorbs the life inspiration and injects the love of the home to all details. It adopts the 0.2mm ultimate craft and never compromises on perfection so customers can feel the warmth among the artistic and technological home appliance.
The art of the home lies in finding the meaning of love.
Casarte Appliance Originates from Love.
Background
Casarte's profound cultural deposits are not created on one day, and what supports it is a 30-year market and global resources created by Haier. As the largest white household appliance brand in the world, Haier has achieved the leading position in the global appliance industry through deep understanding of consumer demands and rich product lines since its brand establishment. Driven by this brand vision of "providing a good home life for global consumers", Haier keeps continuous tracking and study for the living states of global consumers. Before Casarte is pushed out, Haier Group has spent 5 years in elaborate and profound consumption survey research for over 80,000 high-end users in 12 cities including Milan, London, Berlin, Paris, New York, Tokyo and Shanghai. Survey results show that, the high-end consumers are being developed into a unique class at a high speed. Take China for an example, the high-end group is progressively increased at a rate of 16%, and 80% of them are 25-45 years old, mainly living in the first and second tier cities; they succeed in their career, receive higher education, and most have university or above degrees; greatly influenced by foreign atmosphere, they have higher identification to fashionable, modern and westernized life styles, and believe that the significance of treasure is internalized from flaunt to the life style of having the ability to select the life style which they like, in order to generally pursue high-quality exquisite life (attention of health, harmony, elegance, convenience, high technology and decorativeness). The life value of the high-end consumer is being subject to profound change, and the consumers' demands are developed from popular demands to individualized demands. For production functions, the high-end people generally focus on technological innovation of products, lay emphasis on the brand reputation, design, health and environmental protection of products, as well as manufacturing process and refinement of products.
Meanwhile the product quality and function are pursued, they also wish the brand and product can represent their life styles and their understanding of the life, and bring a high-class brand new idea to their lives. Adhering to the understanding of consumers' demands and the support of world's top design and innovation, Haier gives life to Casarte which can represent the quality life of the high-end group.
As the high-end sub-brand of Haier Group, the brand operation modes of Casarte and Haier are strong endorsement modes. Casarte has a lot of international resources, such as global design of Haier, research and development, manufacturing, procurement, as well as 29 manufacturing bases, 8 comprehensive research & development centers, 19 overseas trade companies and over 60,000 global staff in the world with the aid of Haier.
Main Products
Since its list in September 2007, Casarte, with its main product line of artistic appliances and embedded and integrated cupboard and appliance, has owned 9 major categories, 39 series and over 380 models, such as refrigerator, wine cooler, air conditioner, washing machine, water heater, TV, kitchen appliances (smoke exhauster, cooker, disinfection cabinet, oven, steamer, micro-wave oven, dish-washing machine, etc.), small household appliances (coffee machine, bread maker, juicer, blender, citrus juice squeezer, cup warmer, electric kettle, etc.) and integrated cupboard. In the past three years, Casarte has developed quickly and performed prominently, frequently obtained the international awards by its outstanding design originality, including "Annual Design Award" in Business Week, "Plus X Award" in Germany, "IF Design Award" in Germany and "Red Dot Award", etc.
IPSOS brand asset survey report in December 2009 shows that, the brand mentioning rate of Casarte among the high-end group in the first-tier cities of China has reached 29%. At present, Casarte products have proudly entered into nearly hundreds of high-end families, and brought quality lives to the high-end group in China.
Casarte is not only a high-end appliance brand, but also represents a life style and attitude. Casarte believes that, based on the design and idea of elegance and innovation, it will continue to devote to meeting the potential demands of the elite to enjoy the best "quality" life, and provide an elegant life solution coping with the future trend in advance.
Development Events
2006
At the research & development stage of Casarte products, the first batch of product design obtained the highest reputation "Golden Prize" of "China Red Star Design Award" issued by China Red Star Design Award Committee.
2007
On September 20, Casarte brand was formally issued on "Now, Entering into the Future – Casarte Life Taste" held in Beijing. Casarte washing machines obtained "iF Design Award" known as "Design Oscar" issued by iF Industrial Forum Design Center in 2007.
2008
In March, Casarte Italian three-door refrigerator obtained "Red Dot Award". This is the first time to obtain such award in the refrigerator industry of China. In May, Casarte French side-by-side combination refrigerator became the brand which was the first in the household appliance industry to obtain the 24th "Golden Hammer Award". In September, Casarte Italian three-door refrigerator obtained 2008 "International Outstanding Design Award" jointly evaluated by Business Week and Industrial Designers Society of America (IDSA).
2009
In May, the world's leading creativity economic research organization – ICEC (International Creative Economy Center) published the list of top ten creative products affecting the world in 2008, and Casarte French side-by-side combination refrigerator became the only selected refrigerator brand by means of "super space". In "2009 China High-End Refrigerator Fashion Trend & Industrial Development Summit Forum", Casarte Italian three-door refrigerator obtained "2008-2009 Most Worthy of Purchasing Three-Door Refrigerator" award, and Casarte French side-by-side combination refrigerator obtained five awards, such as "2008-2009 Typical Side-by-side Combination Refrigerator".
On September 6, in Germany 2009 IFA Exhibition, Casarte French side-by-side combination refrigerator obtained "2009 Best Technological Innovation Award", and this activity was co-organized by China Household Electric Appliance Research Institute and China Industrial Design Association.
On September 29, for Casarte compound roller washing machine, a product launching press conference was held in Beijing, so as to show the original "S-e compound balancing ring technology".
2010
On March 26, Casarte held 2010 global taste of Casarte stylish life "fashion embedded, IN guiding the trend" in Shanghai.
On June 28, Casarte held the publishing ceremony of White Book of stylish life in Italian Hall of Shanghai World Expo Garden, and invited the elites in art, design, food and wine industries to accurately interpret the true meaning of stylish life from red passion, white originality and green elegance, so as to provide guidance for the high-end people in China to pursue high-quality life.
On September 16, Casarte, together with famous "life artists", such as Ma Yanli, Li Dongtian, Yan Yue, Jin Yuhong, Xiao Cirui, Wu Di, et al. from different fields such as clothing, modeling, music, interior design, life psychology, co-organized "Meaning & Style" Life Artist Salon & Casarte Creative Design Concept Exhibition, in order to share the inspiration on "Life and Art" and discuss the truth of "Art of the Home".
On October 13, Casarte, taken along the refrigerator, wine cooler, home appliances and other core products, took part in 2010 International Fashion Home Show held in Shanghai Exhibition Center, and appeared with a lot of international top appliance brands. On November 5, 2010, the award ceremony & 2010 management world annual meeting "Ten-Year Innovation – New Technology, New Economy and New Ten Years" was held in Beijing by IT Management World. In the meeting, Casarte Internet Refrigerator of Things had the honor of "Innovative Product Leadership Award in the Coming Ten Years".
On December 8, 2010 Large-Scale Forum & Award Ceremony "Smart Manufacture·Ten Years – Looking for New Business Force Influencing China" co-sponsored by Business Times and Institute of Industrial Economics, Chinese Academy of Social Sciences was held in Beijing. In the meeting, Casarte Refrigerator had the honor of "Cutting-Edge Product Award in Ten Years". In January 2011, Casarte French six-door refrigerator has got the sole "Red-Top Award" of the refrigerator class in 2010-2011 in the second appliance "Red-Top Award" feast based on the perfect combination of subversive design and high technology.
2011
Casarte's "Sincerity Touching, Stylish Family Feast" annual series subject public activities touched people's heart through different senses of "tasting", "smelling", "touching", "looking" and "listening".
On April 18, Casarte signed a contract with the Cup of China ISU Grand Prix of Figure Skating & Casarte Ice Children Competition in Beijing Jingyuan Art Center, and the perfect combination of Casarte and figure skating skillfully presented the art design ideas and elegant connotations of household appliances through sports. On April 15, 2011, Casarte cloud PAD obtaining Golden Prize of iF International Design Competition was formally published.
On May 25, in 2011 Shanghai Kitchen and Bathroom Exhibition, Casarte exhibited Casarte Poukim series household appliance which was the complete set of household appliance product first obtaining the iF award in the world.
On May 25, "2011 Summit Forum of Refrigerator Industry in China" & "My Green Plan – Launching Ceremony of Ice and Snow Festival in Gome Electrical Appliances" hosted by Department of Information Resource Development, National Information Center and State Grid, co-organized by Gome Electrical Appliances kicked off in Beijing. It was reported that, this was the third summit forum held by national Information Center, which was praised as the industry leader. Casarte brand was evaluated as "2010-2011 High-End Brand in Refrigerator Industry", and meanwhile Casarte French six-door refrigerator, Italian three-door refrigerator and French side-by-side combination refrigerator obtained the honors of "2010-2011 Typical Star of Refrigerator Industry". In July 2011, During China International Consumer Electronics Expo, Casarte series products obtained the award of "Consumer Electronics Innovation Product Influencing the World in Ten Years".
On September 2, "2011 Summit Forum of Washing Machine Industry in China" co-organized by Department of Information Resource Development, National Information Center and State Grid was held in Beijing, and Casarte obtained 2011 global high-end leadership brand of washing machine; Casarte compound roller obtained 2011 innovation leading product award of high-end roller.
On September 3, on International Consumer Electronics IFA Exp. in Berlin, Germany, Casarte cloud PAD obtained "User Experience Golden Prize", becoming the winner of this IFA Expo. At the same time, Casarte electric heater obtained "Product Innovation Award" issued by China Household Electric Appliance Research Institute in the activity of "2011 China Household Electric Appliance Innovation Award Selection" carried out in IFA Expo.
On December 7, Casarte obtained "the most influential brand in the real estate component industry" published by Real Estate, and meanwhile obtained the title of "the best supplier in the real estate industry".
2013
On January 17, the fourth "Red-Top Award" ceremony organized by State Grid was held. The high-end brand of Haier Group, Casarte Bofen Series wine cooler with dual-temperature area by Internet of Things, obtained "Red-Top Award" upon receipt of the general consent from the expert jury by means of the untraditional research & development idea and dual-temperature area innovation design, thus becoming the sole batch of brands with such honor in the wine cooler products.
2014 November
2014 China Golden Flag Award Ceremony initiated by China Public Relations Network was held in Beijing, and the project "'Running Together, Slowly Loving' Casarte 3km Family Marathon" obtained 2014 Golden Flag Award with the Most Influential Brand Communication, which was also the only awarded high-end appliance brand sports marketing case in this activity.
September
In International Consumer Electronics Expo. opened in Berlin, the tenth "China Household Electric Appliance Innovation Award" ceremony hosted by China Household Electric Appliance Research Institute was held. Casarte Langdu refrigerator obtained the product innovation award in IFA Expo, so as to fully embody the leadership of the new trend of high-end appliance development and innovation in the world.
July
The third International Consumer Electronics Leader Innovation Award ceremony was held in Qingdao International Convention Center, and Casarte ella European roller washing machine stood out from hundreds of products, obtaining "China International Consumer Electronics Leader Product Innovation Award" in that year.
2015 March
Casarte Fairy Legend electric heater and Casarte ella European washing machine obtained 2015 Germany Red Dot Award by means of the innovative design and outstanding performance.
February
Casarte Bofen Wine Cooler successfully obtained 2015 Germany iF Design Award; while gemini ella washing machine obtained UI important awards in iF after 2014 iF Annual Product Design Award, which became the first product with two IF awards in history.
2016
In July, Casarte Ding-class cloud Jane refrigerator obtained Leader Technological Innovation Award.
On July 19, Casarte gemini ella was awarded the "High-end Preferred Brand Prize".
Leader
The Leader appliances are mainly targeted at young consumers born after 1985 and those who desire an affordable quality lifestyle. 
Their lifestyle
They follow their heart. Complexity and luxury are not their words. How to enjoy the simple and natural life is what they are for.
Their request for home appliances 
The young adults pursue fashion and simple lifestyle and are unwilling to pay for unnecessary functions by providing them appliances perfectly matching their home style.
Brand positioning Fashion Home Appliances Pioneer
Leader is positioned as "fashion home appliances pioneer".
As a brand for household appliances of Haier Group, the Leader brand provides tailor-made household appliances in the Internet age.  Consumers are designers for Leader products, the ones manufactured completely based on consumers' demands.   
Pragmatism is the design concept adhered to by the Leader electric appliances.  Prior to product design and development, extensive market surveys will be conducted globally, and the Leader appliances are manufactured based on segmented analysis of consumer demand patterns. As a result, Leader products greatly outperform their counterparts under other brands by a number of functions and the overall cost-effectiveness.  Take the Leader refrigerator as an example. This product has a soft freezing function, which enables frozen meat to be cut immediately without unfreezing. In addition, the freezing cabinet is equipped with a handle that makes it easy for users to store or take food.  For the Leader washer, its drain valve may open up to 12 mm so as to meet regional water qualities. Even in case of underground water of poor quality, the drain pipe will not be clogged.   
Excellent quality is the key for the full range of the Leader household appliances to occupy the market.  The Leader refrigerator was initially launched as early as in 1998. Then excellent quality and functional design satisfying consumer demands made it a star in the refrigerator market. Till today, a total of more than 2 million consumers have become its loyal users.  Fueled by its sound reputation among consumers, Haier initiated the Leader brand and expanded it from refrigerators to washers, freezers, air conditioners and color TV sets, covering a full range of appliances, so as to meet consumers' demands to the greatest extent.   
Brand Slogan Fashion and Leisurely Life
Leader pursues simple and fashion design as well as suitable and quality performance. Leader is committed to building young, fashion, quality and suitable brand essence, and stylish, dynamic and aspiring brand personality.
Brand Concept Aesthetical Balance Between Besign and Performance
Design concept: simple, trendy
Design and development of the Leader appliances are fully tailored to users' needs. Based on integration of global resources by Haier Group and designed by the world's best engineers from America, the appliances feature more practical functions and are bound to lead the global latest trend!   
Performance concept: functional, quality
Leader appliances are manufactured by plants of Haier Group, the nuber-one household appliance producer in the world. More sophisticated processes assure more stable product quality.
Brand Culture
Essence: youth, fashion, quality, funcion
Character: trendy, enegetic, aspirant
Brand Milestones
In 1998, Leader brand was first launched  
In 1998, Qingdao Lejia Electric Appliance Co., Ltd. was founded and its brand was named as Leader.  
In 2000, a global R&D team was established for Leader.  
Qingdao Lejia Electric Appliance Co., Ltd. established a global R&D team in America by gathering designers from USA, Germany and Italy, so as to develop contracted appliances based on overseas development needs.    
In 2002, Leader began to export its products to foreign markets.   
Products developed on the basis of overseas consumption characteristics were mainly exported to the mainstream markets in Europe and America, including USA, Germany, Italy and France.   
In 2008, Leader shifted its focus to the domestic market.   
The policy of "encouraging sales of household appliances in rural places" led to accelerated development in rural markets. And Jiale Appliance adjusted its strategy timely to reasonably arrange its internal and external resources. Based on wide consultation with users, the Company developed a series of household appliances that better meet demands from consumers in China.   
In 2010, Qingdao Lejia Electric Appliance was acquired by Ri Ri Shun, and Leader successfully won the bid in the program of "Sales of Household Appliances in Rural Places".   
The first set of household appliances with users' involvement in the design was launched on the market, and this series has beenwere successfully established as a brand designed entirely for users, the Leader, which then became the private brand of RI Ri Shun.
Goodaymart
Goodaymart is an integrated service brand of Haier Corporate Group; it has Goodaymart Logistics, Goodaymart LeHome, Goodaymart Health and other business platform. Goodaymart regards credibility and integrity as its core value and uses cluster as its basic unit, aims to be a leading platform in post E-commerce era. Goodaymart logistics is the Chinese specializing bulky logistics brand, with 90,000 vehicles, 5,000,000 m2 warehouse and 180,000 staff. Goodaymart Lejia is a Chinese specializing cluster service platform and it offers local agricultural products, expresses service, Lejia Yizhan and other services. Goodaymart Health is a platform to offer solutions for clean water, clean air and mother and baby. In 2016, Goodaymart brand was continually ranked in Chinese Brand Value TOP 100 for the fourth straight year with 20,219,000,000 yuan, No. 22 in integrated ranking. It was the first Internet of things (IoT) brand in this ranking.
Goodaymart has won the "China Logistics Demonstration Base", "AAAAA logistic company", "Chinese Five-star Enterprise" and other awards.
AQUA

The word AQUA originated in Italian, meaning "water".AQUA was born in Shiga beside Lake Biwa.Lake Biwa is Japan's largest freshwater lake.Everyone at AQUA from the R&D personnel to ordinary employee, all attach great importance to the cleanness of Lake Biwa, which has become a kind of mission.As exemplified by the electrolyzed water cleaning in 2001 and ozone cleaning in 2006, unique technologies were used while the principle of environmental protection remains the same.
In 2006 AQUA was born.Carrying world's first unique technologies and functions AQUA emerged at the right moment with the principle of "washing machines that cherish water source".
AQUA represents the washing machine business of Sanyo Electric.Although AQUA as the washing machine brand of Sanyo Electric existed for only a few years, it represents Sanyo Electric's over 50 years of glorious history in the washing machine business—.
No.1 in Japan: Created the first jet flow washing machine in 1953.Made the first  washer & dryer in 1966.Created the first self-service coin washing machine in 1971 to promote economic growth of washing machines.
Brand Philosophy
Authentic   Question   Unique   Answer
Solving fundamental issues with unique technologies.
Brand Significance
A brand to continuously make unique home appliances.
Keep expanding the possibilities of housekeeping with landmark functions and designs.
Give the whole family urge to use and be part of the housekeeping.
Meet the expectations of users and beyond with unique perspective and design.
This, is AQUA.
Brand Slogan
Life is Precious.
Such a simple truth is often forgotten in the midst of hectic and complicated everyday life.
We always believe that the more uneventful everyday life is the more precious it should be deemed.
For people who cherish everyday of their life.
mmerce as among the first to win "Five Star After-Sale" service certification.
Fisher Paykel
Fisher & Paykel has been designing products since 1934 and has grown into a global company operating in 50 countries and manufacturing in New Zealand, China, Thailand, Mexico and Italy. Our design heritage is founded on a pioneering spirit and a culture of curiosity that has challenged conventional appliance design to consistently deliver products tailored to human needs.
For us, legacy is about looking to the future while ensuring what we develop today is aligned to the fundamental principles of sustainable design. We are committed to ongoing research and development. Our culture is one of open innovation, which allows people to work collaboratively to find insights and ideas that connect with our customers and respect our planet.
In 2012, Haier Group bought Fisher & Paykel. Being part of a large global organisation has its benefits and the intention of our parent is to see Fisher & Paykel expand more rapidly than previously planned. Fisher & Paykel will continue its development as a global Premium brand within the group's stable. As well as local brand expansion, the focus will continue to be developing the Fisher & Paykel and DCS brands in New Zealand, Australia and North America, as well as boosting our presence in China and India. New Fisher & Paykel products for these markets will continue to be designed in New Zealand, which has been designated as one of the wider Group's five global research and development centres of excellence.
Fisher & Paykel Appliances Ltd includes other subsidiary companies. Production Machinery Limited builds production equipment and we will be boosting our motor design capability and motor production capacity within this company to meet increasing demand from the wider Group and other third party customers. Dynamic Cooking Systems Inc is a company in the United States of America specialising in outdoor and indoor cooking products some of which are now available in Australia and New Zealand, and Fisher & Paykel Italy is a company specialising in European cooking products. [8] Fisher & Paykel 
Haier A Global Brand
Haier's strategy is to continue providing innovative consumer requirement met and quality products and services that bring value to its consumers around the world in times of global economic difficulties contributed to this success. Haier's main competitors' market shares in major home appliances, refrigeration appliances and home laundry appliances have generally declined, while Haier's market share increased in all categories.[9] Haier's strategy is –  continue providing innovative consumer
Euro monitor International; the world's leading independent provider of business intelligence on industries, countries and consumers, at December announced Haier has ranked No.1 in Global Major Appliances Brands ranking by brand shares and has announced Haier Group as leading business intelligence firm in the world.
Euro monitor International's rankings also place Haier's refrigeration appliances and Haier's home laundry appliances first by global brand name.
Haier Production Facility in Pakistan
Anticipating the vast potential of Pakistani market, Haier has set up a state-of-the-art industrial park at Raiwind Road Lahore. The production plant spreads over a vast area of 63 acres with a covered area of 0.6 million square feet including a workers' colony. This production facility has the capacity to produce over 1 million pieces of white goods per annum. Since production began in June 2002, the Pakistan's domestic market has increased rapidly.[10] Anticipating the vast –  potential of Pakistani market
Haier Pakistan A Symbol of Operational Excellence
Haier Pakistan is a strong evidence of Pak-China relationship. The joint venture between Ruba General Trading Company and Haier group of China brought Haier into Pakistan eight year ago.[11] Haier Pakistan is a  –  strong evidence of Pak-China
Haier Pakistan is operating in the Pakistani market with a commitment to help its consumers reap the benefits of modern lifestyle and unmatched nationwide customer support. Haier's vision is to improve the standards of life throughout Pakistan by offering high quality, consumer requirement met products with innovative features aimed directly to make its users' life easier, enjoyable and yet affordable. Haier believes that the essence of globalization is localization. For Haier, this means a "Three-in-One" operational framework: complete localization of design, manufacture, and marketing.  Haier aims to use local financing and employees to become a part of the local community while creating a global brand.
Haier Pakistans Nationwide Network
1,000 sales outlets, 15 large experience shops, 305 exclusive shops, 17 service centers, more than 120 service outlets, a call service centerhad been established in Pakistan besides the amazingly improved marketing network too. Haier Pakistan's steady after sale service network always stands in front to supply the most convince service.
Haiers Achievement in Pakistan
Haier Pakistan has the overall market share of 17.5 % in Pakistan and Haier ranks  2nd in the home appliances market in Pakistan, Air conditioner ranked No.1, Wash Machine ranked No.1 and Refrigerator ranked No.2 in Pakistan market[12] Haier Pakistan  – the overall market share of 17.5 % . Haier has the capacity to produce  3,000,000 units of all product categories in Pakistan. Products portfolio of Haier Pakistan have been rapidly expanded from the original refrigerators, air conditioners, washing machines to Deep freezers, commercial air conditioners, televisions, LCD TVs, LED TVs,  microwave ovens, and other 10 series even over 100 models including the entire category of domestic appliances that deals in irons, toasters, sandwich makers, DVD players etc.
Contact
Head Office
Address : 8th Floor, Mega Tower, 63-B Main Boulevard Gulberg II, Lahore. Landmarks : Main Boulevard, McDonalds, Mega Tower City : Lahore Phone : +92-42-35777447UAN : +92-42-111142437 View Map
Service Centre
Address : 34-G, Near Firdous Market, Gulberg III, Lahore. Landmarks : Firdous Market City : Lahore Phone : +92-42-35442376, 35442377, 35442378, 35879105UAN : +92-42-111142437
Service Centre
Address : House No. 62, Block-2, Sector C-2, Townshiop, Lahore. Landmarks : Block-2 City : Lahore Phone : +92-42-35117863, 35122333UAN : +92-42-111142437
Service Centre
Address : 33 Larex Colony, Near Shell Petrol Pump, Mughalpura Chowk, Lahore. Landmarks : Larex Colony, MughalPura Chowk, Shell Petrol Pump City : Lahore Phone : +92-42-36882082, 36882083, 36882084UAN : +92-42-111142437
Service Centre
Address : House No. 43-C, Sardar House, Near Standard Chartered Bank, Chandni Chowk, Satellite Town, Rawalpindi. Landmarks : Chandni Chowk, Sardar House, Standard Chartered Bank City : Rawalpindi Phone : +92-51-4927261, 4927262UAN : +92-51-111142437
Display Centre
Address : Liaqat Bazar, Quetta. Landmarks : Liaqat Bazar City : Quetta Phone : +92-81-2835121
Service Centre
Address : GMS Area, Bismillah Market, Opp. Gold Marriage Hall, G.T Road, Gujranwala. Landmarks : Bismillah Market, GMS Area, Gold Marriage Hall City : Gujranwala Phone : +92-55-3843194, 3847177UAN : +92-55-111142437
Regional Office
Address : 417, 4th Floor Madina City Mall, Abdullah Haroon Road, Saddar, Karachi. Landmarks : Abdullah Haroon Road, Jaffar Brothers, Jaffarjees, Madina City Mall, State Life Insurance Building, Zainab Market City : Karachi Phone : +92-21-35653650, 35656556, 35656607Fax : +92-21-35653660UAN : +92-21-111142437
Service Centre
Address : C-16, Rashid Minhas Road, Near NIPA Chorangi, Block-5, Gulshan-e-Iqbal, Karachi. Landmarks : NIPA Chowrangi, Rashid Minhas Road City : Karachi Phone : +92-21-34817834, 34817835, 34817836, 34817837UAN : +92-21-111142437
Service Centre
Address : Plot No. 66/C, 13th Commercial Street, Near JS Bank, Phase-II, DHA, Karachi. Landmarks : JS Bank City : Karachi UAN : +92-21-111142437
Service Centre
Address : Plot No. 272, Luqman Avenue, Block-A, North Nazimabad, Karachi. Landmarks : Luqman Avenue City : Karachi UAN : +92-21-111142437