Haier Pakistan is a company dealing in home appliances and consumer electronics. It was founded in 2000 and is a subsidiary of China-based multinational firm Haier. It is Pakistan's largest company regarding revenues and sales. The company manufactures air conditioners, refrigerators, kitchen appliances, handsets, and washing machines.
The firm invested five million rupees to set up a cell phone assembly plant in 2015 in Lahore that would prepare more than 1.5 million mobile phones annually for Pakistan's markets. In 1st half of 2017, the company sold over two lac and seventy-thousand refrigerators and exceeded figures of previous years. Javaid Afridi is serving as CEO of Haier.
He also owns franchise Peshawar Zalmi in PSL (Pakistan Super League) which was bought for sixteen million dollars for a period of ten years. The group also sponsored sports and cricket tournaments in Pakistan. This article comprises all the information including Haier Pakistan History.
| Title | Description |
| --- | --- |
| Details | |
| Type: | Public |
| Name: | Haier Pakistan |
| In Urdu: | ہائیر پاکستان |
| Credit Cards Accepted: | VISA CARD .& MASTER CARD |
| Owned By: | Ruba Group.Haier Group |
| Certifications: | Euromonitor International has ranked HAIER as the No. 1 brand of Major Appliances in the world. |
| Y.O.E: | 2002 |
| Business Type: | Retailers, Wholesalers, Manufacturers |
| Parking Facility: | Plenty of Street Parking is available |
| Industry: | Electronics and Digital Appliances |
| Haier Pakistan: | No.2 home appliance brand in Pakistan market |
| vast area of : | 63 acres |
| covered area: | 0.6 million square feet including a workers' colony |
| relationship: | Haier Pakistan is strong evidence of Pak-China |
| market share: | Overall 17.5 % in Pakistan |
| Headquarter: | 63-B Main Boulevard Gulberg, Lahore, Pakistan |
| | |
| Phone: | +92 42 111 142 437 |
| Location: | Lahore, Punjab, Pakistan |
| Business Entity: | Private Limited Company (Pvt. Ltd.) |
| Established In: | Mar 2, 2015 |
| Owner: | Javed Afridi |
| | |

Haier Pakistan History
Haier has made another landmark by becoming the 1st Pakistani company to prepare laptops, placing Pakistan on the path to gaining the required expertise in the production of hi-tech electronics. SMT (Surface Mount Technology) has been launched for motherboard circuit printing/design, hi-tech laptop manufacture system, and Chinese engineers continuously train local staff for quality control transfer of technology.
They secured a government contract to supply two lacs locally made Haier laptops to Pakistan's HEC (Higher Education Commission), a constitutionally founded autonomous, independent body that regulates, finances, and oversees initiatives in Pakistan's higher education sector.
Haier Pakistan Campaign
The brand promoters held broad banners with valuable details about the need and methods of drinking water. The campaign's mission was to create positive popularity for Haier, represent better corporate governance, and engage the public at a social forum.
Haier Pakistan Products
Laptop Assembly Line
It founded Pakistan's first laptop regional assemble factory efficiently fulfilled laptops labeled as 'Assembled in Pakistan' and manufactured 150,000 domestically assembled laptops. Haier has reached a significant achievement in bringing innovations to Pakistan.
Cell Phone Launch
Haier has entered the cell phone business, launching fifteen models, including smartphones into the market.
Deep Freezers
They introduced large capacity deep freezers in Pakistan with a capacity of 19.2 cubic ft that could store a large quantity of food.
Received International Certificates
Haier received international certificates of safety, reliability, and quality.
Laptop Distribution
Haier signed a contract with the Pakistani Government for commissioning and supplying laptops for the PM Youth Program for bright students. According to this contract, thousand of laptops were locally manufactured.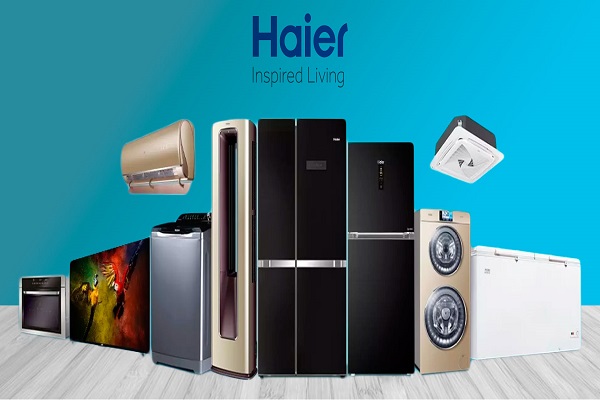 1st Laundry Solution
Haier launched 1st laundry solution for Punjab University's female students. This installation is a great success in society, resulting in a shift from conventional methods to fully automatic washings.
Production of Fully Automatic Washing Machines
It's the 1st production facility in Pakistan that is producing automated washing machines.
Deep Freezers & TV Assembly Lines
Deep freezer with a production capacity of a hundred thousand units and that same year TV assembling line was founded that has a production capacity of eighty-thousand units.
No. 1 Refrigerator
Haier became the Number One brand dealing with refrigerator production in Pakistan that had a share of sixty percent.
Cricket Relationship
Haier sponsored Pakistani Cricket at the International and Domestic level to assist Pakistani Cricket that was about to end after an attack on the Sri Lankan team in Lahore.
Haier Market Position
It owns a twelve percent market share in Pakistan and ranks second in the home appliances industry of Pakistan. Haier Air conditioner is ranked first in Pakistan, followed by Haier Washing Machines, and Haier Refrigerators are among the top-3 Pakistani brands; it is indeed a significant accomplishment in such a short time.
It is receiving very satisfactory reviews from the market, and distributors and dealers are very satisfied and happy with its products, which are in high demand from end-users.
Haier Pakistan Prices
In Pakistan, Haier has the potential to manufacture thirty lac units of all the product lines. HPK's product range has quickly grown from original air conditioners, washing machines, refrigerators to commercial AC, deep freezers, LCD TVs, microwave ovens, TVs, LED TVs, and other ten series and over a hundred models encompassing the entire range of household appliances dealing in sandwich makers, DVD players, toasters, and irons.
Contribution of Haier to Society
Haier always serves at the frontline at crucial moments. Its Global Head Office situated in China and HPK (Haier Pakistan) contributed millions of rupees to relief efforts in flood-affected areas of Pakistan. Employees at HPK also contributed a considerable amount from their wages.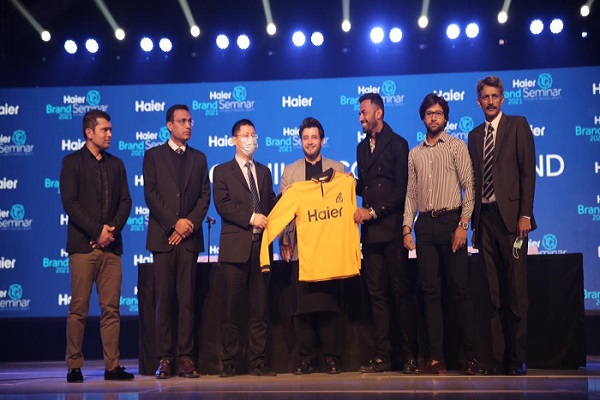 Similarly, during the earthquake of 2005 in Pakistan, the Haier team visited all the affected regions to actively participate in rescue operations and contributed their part in assisting the individuals in those regions. When China was hit by a major earthquake in 2008, Haier Pakistan contributed significantly to the Chinese government's relief efforts.
Appreciation for Humanitarian Efforts
The Pakistani government recognized and admired Haier Pakistan's humanitarian role at that time, and it won the Sitara-Essar prize for its relief efforts.
Owner of Welfare Society
Haier Pakistan has its own social welfare society 'Ehsas' which continues to do a lot of philanthropic and humanitarian activities in several hospitals and other areas of need to support deserving individuals.
Struggles by Haier
It believes in the idea of spreading joy and happiness to everyone via consistent efforts to make the planet a great place to live. Haier would always strive to become a socially responsible organization that truly respects its consumers' circumstances and realities and responds by awarding them with innovative solutions on which they can always depend.
Future of Haier Pakistan
It is steadily gaining prominence and appreciation in the Pakistani market by providing quality products to its valuable clients. Because of its innovative and high-quality products, Haier Pakistan's position in the country's market has placed extreme pressure on all other market players to offer the best in order to survive and cope with Haier.
It is a customer-oriented organization that is launching customer-oriented goods to improve the lives of potential and targeted customers.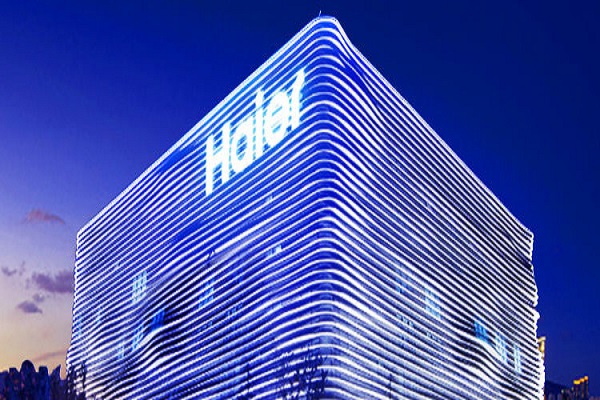 Social Media Handles
https://twitter.com/haierpakistan
https://www.instagram.com/haierpakistanofficial/
https://www.facebook.com/HaierPakistan/
Contact Information
Telephone# (042) 111-142-437
E-mail: [email protected]