Gloria Jeans Overview
Gloria Jean's Coffees ranks among the largest chains of premium coffee in the world. The cafe is dedicated to creating a united family that constantly serves the best coffee and offers personalized and outstanding coffee service in a lively retail atmosphere.
Their inspiration originates from the thought that every day, their team members and high-quality coffee can assist customers in escaping the stresses of life. Since 1979, Gloria Jeans Coffees has been driven by a passion for excellent coffee.
From the 1st outlet that Gloria Jean Kvetko established in Chicago to more than six-hundred outlets working in forty countries, they have maintained their commitment.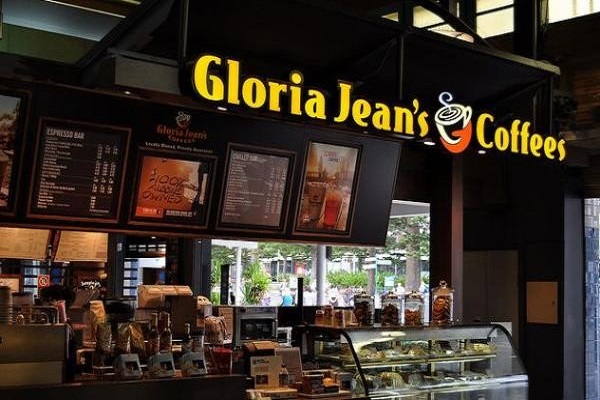 Gloria Jeans History
Initial Career
Gloria Jean along with her husband Ed spotted a possibility to provide high-quality coffee in a friendly and warm ambiance in their native place, just north of Chicago. The idea gained popularity right away, and Nabi Saleh, an Australian entrepreneur and coffee lover, became interested in it in 1996.
Peter Irvine and Nabi introduced Coffees of Gloria Jeans to Australia. Both the partners purchased the development rights and global brand in 2005 with a goal to make Gloria's coffee the most respected and loved coffee brand in the world.
Gloria Jeans Coffee Pakistan
Rashid Khan who is an Australia-based entrepreneur and businessman bought the rights to introduce this brand's coffees in Pakistan. Rashid had the goal of bringing a top-class coffee brand to Pakistan and fostering the emergence of coffee culture in this country.
In Pakistan, the cafe started its operation in 2007. Its outlets are present in more than twelve cities. When it first started, tea-loving Pakistanis knew little to nothing about this restaurant and coffee. Today, Pakistan has a sophisticated and vibrant coffee culture, and Gloria Jeans is often credited with having catalyzed this growth.
Gloria Jeans Collaboration with NGO
They work in collaboration with an international NGO the 'Rainforest Alliance' by getting a variety of cocoa and coffee beans for their food products from Rainforest Alliance Registered farms. The Rainforest Alliance was established to support wildlife and communities that depend on ecosystems and to aid in ecosystem protection.
Gloria Jeans Presence in Pakistan
Presence in other countries
USA
Azerbaijan
Georgia
Australia
Bangladesh
Timor-Leste
North Cyprus
Brunei
South Cyprus
Cambodia
Pakistan
Hungary
Oman
India
Indonesia
New Zealand
Ireland
Mexico
Kazakhstan
Maldives
Myanmar
Malaysia
Vietnam
Palestine
Romania
Uzbekistan
United Kingdom
Saudia Arabia
South-Africa
UAE
Turkey
Singapore
Thailand
Gloria Jeans Menu
They offer chillers, matcha beverages, hot beverages, and ice coffees and teas. Gloria Jeans coffee menu consists of a wide range of coffee flavors. Gloria Jeans Coffee price varies depending upon the flavor selected and the size of the cup. Here is a list of the menu:
Italian Soda
Mocha Shake
Iced Tea
Iced Latte
Iced Coffee
Iced Mocha
Strawberry, Mango Smoothies
Strawberry, Mango Chillers
Coconut White Chocolate
Iced Chocolate
Cocoa Loco
Cookies N Cream
Mint Chocolate Bomb
Crème Brule
Vanilla Chiller
Voltage
Chocolate Macadamia Chiller
White Hot Chocolate
Hot Tea
Green Tea
Chai Tea Latte
Mocha Caramelatte
Caramellate
Crème Brulee Latte
Caffe Mocha
Minicino
Cappuccino
Espresso
Café Americano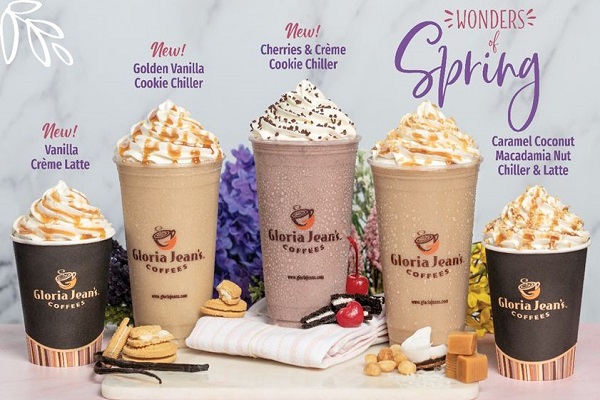 Controversies
Support for ACL
Gloria Jean gave $30,000 to ACL (Australian Christian Lobby) in November 2010 for Australian Federal Election. Gloria Jean's Coffees association with fundamentalist Hillsong Church and those donations led to the national boycott of outlets. There were hundreds of supporters for the boycott through campaigns on social media.
Criticism of Coffee Ingredients
They received criticism in 2009 for the amount of fat and sugar in some of their recipes. Gloria Jeans Mocha Chiller Coco Loco was examined, and it was found it has 95.5 g of sugar, which is 106% of the daily allowance for an adult. They have also come under fire for failing to give their clients nutritional information.
Breach of Contract
The restaurant broke the partnership contract with Western Export Services, a USA-based coffee provider, was allegedly broken in April 2010. In October 2011, the High Court ruled on the case, rejecting Western Export Services' petition.
Gloria Jeans Timings in Pakistan
Monday to Friday-10:00 AM-6:00 PM
Saturday-10:00 AM-2:00 PM
Frequently Asked Questions
Who own Gloria Jeans coffee?
The casual restaurant group 'Retail Food Group' owns this restaurant, with more than 1,400 franchised outlets across forty countries, including more than four-hundred and sixty in Australia.
Who owns Gloria Jeans coffee shops in Australia?
It is an American-Australian coffee network and is owned by casual restaurant group 'Retail Food Group.'
Who started Gloria jeans coffee?
In the suburbs of Chicago, Ms. Kvetko launched the first Gloria Jean's coffee & gift shop in 1979.
How to get a job at Gloria jeans?
The best strategy for getting Gloria Jean's jobs involves going to the preferred places in person, then obtain application forms to fill. At the majority of its company sites, the coffee chain provides online applications that employees may fill out, download, print, and send. By visiting the job location candidates can contact with management and observe the potential job environment.
How to order at Gloria Jeans?
Customers could place an order through their website and payment could be made through Visa, Mastercard, Discover, AMEX, and G Pay.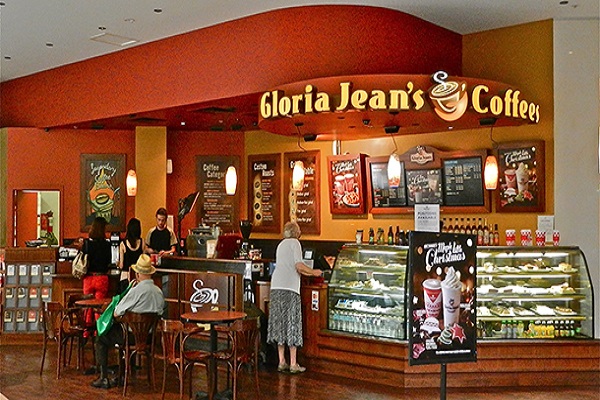 Social Media Handle
https://gloriajeanscoffees.com.pk/