Fortress Square Mall is a Lahore-based entertainment complex and shopping mall consisting of five stories. The mall accommodates more than a hundred international and local stores, cinemas, and a food court. It was inaugurated in 2014, and estimated daily visitors are thirty-thousand people.
Besides having a wonderful shopping experience, one could enjoy delicious food and hi-tech games and movies in the mall. To assist families in having comfortable shopping, there are caretakers for toddlers. This article has all the information about the Mall, including Fortress Square Mall History.
| Title | Description |
| --- | --- |
| Details | |
| Type: | Shopping and an entertainment complex |
| Location : | Fortress Stadium, Lahore Cantt, Pakistan |
| Address : | Mian Mir Bridge, Lahore, Pakistan |
| Opening date : | 2014 |
| No. of stores and services : | 100+ Brands |
| No. of floors : | 5 |
| Introduction: | Lahore's Largest Shopping Mall |
| | |
| Friday timing: | 2:30 PM to 12:00 AM |
| Remaining Days: | 12:30 PM -12:00 AM |
| Brand at the lower floor: | Junaid Jamshed, Khaddi, WARDA, Origins (Ready to wear), Cross Stich |
| Brand at the Ground floor: | Gul Ahmad, Samsung, QMobile, Borjan, Harmony, Hobo, Huawei, Pink Heels |
| Brands on the first floor : | Cambridge, Breakout, Hang Ten, Focus, Stoneage, Haroon's |
| Brands on the Second floor: | High life, Strings Book Shop, Origin Kids, XD Adventure |
| Brands on the third floor: | Dominos, Subway, McDonalds |
| Company Profile | |
| Location: | Fortress Stadium, Lahore Cantt, Pakistan |
| Parking: | 5 story car park |
| Contact No: | (042) 111-778-273 |
| Email: | [email protected] |

Fortress Square Mall History
LHC (Lahore High Court) issued a notification in early 2014 to the management of Fortress Stadium to an appeal challenging the mall's construction, stating that 'construction of this mall is against the law as the land is property of the government of Pakistan but the management of stadium leased out this land to DUPAK Developers Pakistan Ltd on 27th Oct 2007 for thirty-three years.'
The court proceedings were carried out in May 2014, but Fortress Management and DUPAK Developers didn't submit their statements regarding the site's construction. Later, petitioner Nayar Khan stated that Pakistan Military is the only owner of this land, but actually, the land is the possession of the federal government. He further stated that this land was named Class-AI reserving it for military objectives.
Vision
To be the best mall in Lahore and area around Lahore. The band is committed to its customers, employees, and brands and believes that it is not necessary to be large in order to be the best. Quality and excellence could be achieved without being large.
Mission
To provide a peaceful environment to all brands and their customers for shopping.
Food and Entertainment at Fortress
Food Court
The food court offers a variety of foods to the visitors of fortress square. People who are there for shopping purposes also enjoy eating at the food court as they feel hungry after shopping while some people specially visit the food court to enjoy their favorite dishes.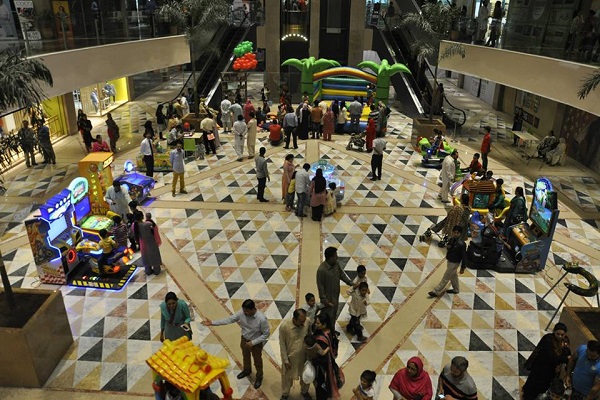 Super Space
This place offers hi-tech games, 4-D movies, and rides to entertainment lovers. These entertainment sources attract children of all ages to visit fortress square.
Rainbow Garden
The fortress management has designed a rainbow garden with an aim to entertain toddlers. So, their mothers could shop without any stress of handling toddlers. Caretakers are present at the rainbow garden who take good care of toddlers.
Fortress Square Mall Cinema
Well-equipped cinemas display Pakistani, Indian, and Hollywood films.
Quality Control at Fortress  
ISO 9001:2008
Fortress administration strives to provide its customers and resident a safe and comfortable environment for selling, buying, and conducting business activities and provided entertainment at affordable rates. They train, maintain, and develop their staff to provide customers with valued services.
The owners have evolved compatible, dynamic, and skilled management to implement and maintain international standards in the mall.
ISO 18001:2007
Under ISO 18001: 2007, the mall administration tries to prevent occupational illness and injuries and achieve this goal by maintaining and providing workplaces, work systems to ensure that visitors, contractors, and employees aren't exposed to any hazards.
The management at the mall trains its employees so they could perform their duties safely. Supervisors and heads consult and cooperate with health and safety representatives and employees about safety & health at their workplace.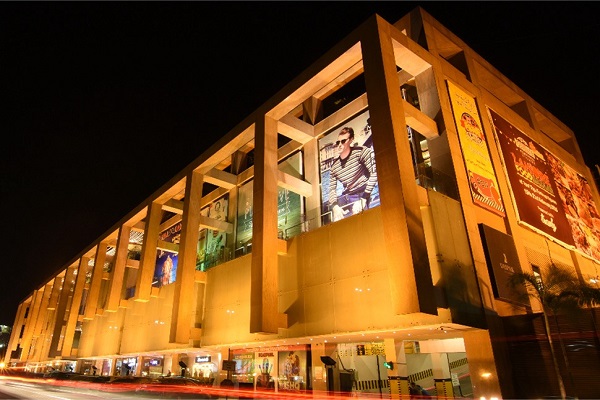 Fortress Square Mall Brands
Almirah
Black n White
Bareeze Man
BeechTree
House of Ittihad
Kayseria
Origins
Borjan
So Kamal
Cobblers
Pepper Land
FORECAST
HOBO Hub
HANG TEN
LOGO
Nakoosh
Cougar
Cotton and Silk
Breakout
Royal Tag
Cambridge
Samsonite
Rollover
Oxford
Leisure Club
Diner's
Jockey
Servis
STONEAGE
Tehzeeb
Denizen
Cinepax
Forecast Kids
Kidz Kidz
China Grill
Chachajee
Super Squad
Rang Ja
Ochre
Minnie Minors
Optp
Heels
Cross Stich
Kapray
Gul Ahmed
Music Station
Future Tech
Samsung
Make-up City
1st Step
Attraction by Kamal
Eco Star
Focus
UNIWORTH
Ismail's
Ultra Club
Haroon's
Cambridge Zeen
Kids breakout
Coffee Planet
Sweet Moments
Harmony
The Rainbow Garden
Andy Birds
HUAWEI
Q Mobiles
MONARK
Case King
Sweet Corns
Guzel
Warda
Equator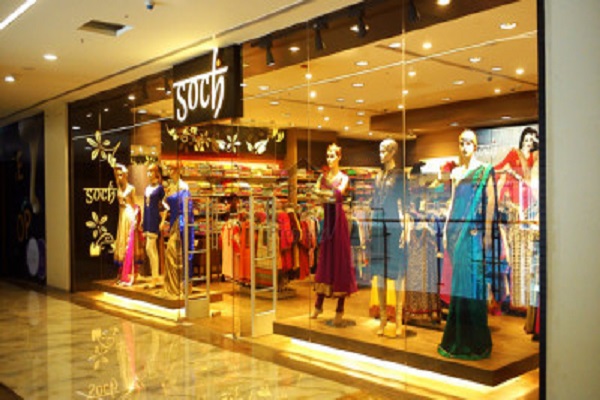 Fortress Square Mall Timings
Days                                      Timing
Mon-Thu and Sat-Sun      12:30 PM to 12:00 AM
Fri                                      2:30 PM to 12:00 AM
Social Media Handles
https://www.facebook.com/fortresssquare
https://twitter.com/fortresssquare
https://www.instagram.com/fortresssquare/
Contact Information
Phone # (042) 111-778-273
E-mail: [email protected]