Ali Haider is a Pakistani musician, songwriter, singer, and actor. Be it singing, acting, or production, he specializes in everything. He was at the peak of his career in early 90s. He kept making his name in the music industry with a variety of work. Apart from singing, he also tried acting and starred in many PTV dramas. Ali also hosted a Ramzan transmission. He is living a peaceful life with his wife and daughters in the USA. This article has all the information about Ali, incorporating Ali Haider Biography.
| Title | Description |
| --- | --- |
| Personal | |
| Name: | Ali Haider |
| In Urdu: | علی حیدر |
| Famous As: | Singer |
| Nationality: | Pakistan |
| Residence: | Karachi |
| Education: | NED University |
| Religion: | Islam |
| Profession: | Singer, Songwriter and Actor |
| Years Active: | 1988-2013 |
| Genre: | Pop |
| Website: | www.alihaiderofficial.com |
| Born | |
| Date: | 22nd October 1967 |
| Place: | Karachi |
| Family | |
| Ethnicity: | Sindhi |
| Spouse: | Sabika Haider |
| Children: | 2 daughters |
| Parents: | Not Known |
| Siblings : | 3 sisters |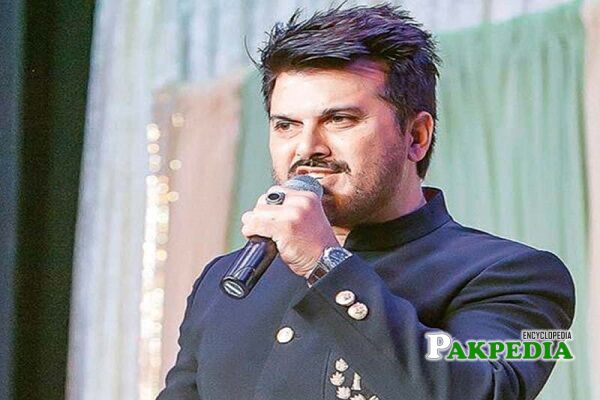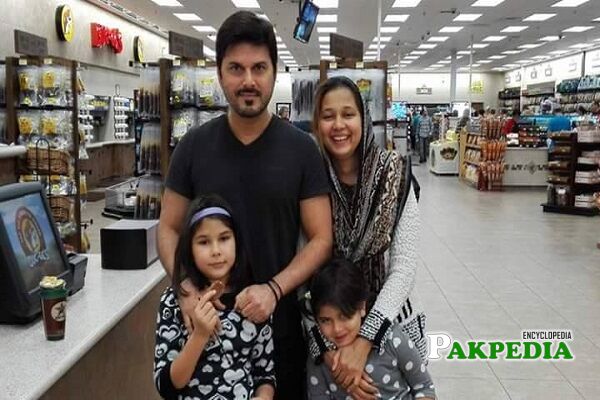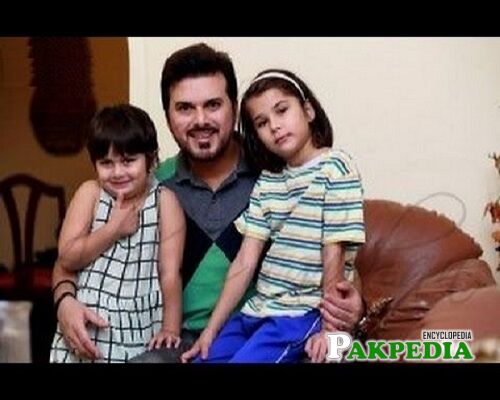 Ali Haider Biography
This famous singer gave many super hit songs in his singing career. He is a pioneer of Trance music and also the only singer who introduced it in the Urdu dialect. College going boys were fan of his song 'Purani Jeans'. In Pakistan and India it was just like an anthem of the youth. But the singer never relied on same singing style. Ali kept amusing his fans with his different musical styles and albums. He kept experimenting, and these experiments led him to make numerous albums with a variety of songs. He was reaching the heights of fame in his musical career, but the death of his son led him to quit the music industry. In this period, he turned to religion and started making religious albums.
Ali date of birth
Ali was born in September of 1967 in Karachi. Being born on 22nd September, he is Virgo. Currently, he is living in the USA.
Education of Ali
As he was born and brought up in Karachi, he completed his early education from local schools in his area. To pursue a degree in civil engineering, he took admission to NED university. But due to his attention towards the entertainment industry, he left his education incomplete and joined the Pakistani entertainment industry.
Ali Haider Family
He belongs to an Urdu speaking family. He is the only brother of three sisters. Ali got married to Sabika in 2006. He always kept his married life away from the spotlight. He is a father to two daughters. Unfortunately his son died in Faisalabad hospital due to negligence of Hospital's administration.
Showbiz Career
As a Singer
In the early 90s, he reached the heights of fame, particularly after his song 'Purani Jeans' which he released in 1993 as his album Sandesa's part. His other hit songs include 'Chahat', 'Qarar', and, 'Chand Sa Mukhra'. In these years, Ali made seventeen albums whose songs became acknowledged throughout the country.  He alliance with renowned artists Sadaf Munir/Iqbal and Nayyara Noor in his albums. He also composed music with famous names of the music world including Amir Khan and Bunny. Music for the famous song  'Chandani Ratain' was also provided by Ali. 
After the release of  'dhoop Kinaray', 'Nayyara Noor' and 'Jawaniyaan' from his first album Jane Jaan Sun in 1998, his 2nd album Chaahat gave super hit songs 'Chaahat' and 'Ajnabi'. Third album was released in 1991 and included numerous mega-hit songs like title song, 'Qaraar', 'Jaddo Kiya', and 'Shehnaahe'. Ali not only composed these songs but also performed these. Later he turned his attention towards folk songs and released his album 'Sanwalaa Salona' containing folk songs 'Zalim Nazroon Say' and 'Lailaa'. In his 6th album Dastan, he induced variations in his songs, such as 'Papa Mummy', 'Ranjaa Heer', and 'Walawai'. 
In 2009 after the release of his last music album, he quit this profession and donated all the earnings from this album to charity. Reason behind this decision was his son's death. In an interview, he talked about his feelings and lack of motivation for making music albums after losing his son. Then he started releasing religious albums. 'Mola Dil Bdal Day' is his 1st religious album. It includes Naats, Hamds, and poetry on Muslim Ummah's current situation. In 2010 he released 'Shor Hai Mehshar Ka' his 1st Noha album and a Manqabat album 'Tuluh E Fiqr'. 
With Gohar Jarchi, Ali has also started his own production. After a break of three years from music, he made a come-back in music in 2012 and released an album 'Bachpan Ke 'Yaadain' which depicted Ali's childhood memories. In 2013 he appeared in a sitcom 'Aik Aur Aik Dhai'. In 2019 he released an anthem 'Socho' for independence day and provoked the thought of an ideal world, a world without war and ego walls. Currently, he is working as a radio jockey at Radio Dabang FM 105.3 in  Houston, the US and is hosting a show 'Purani 'jeans'.
As an Actor
He made his debut in acting with the film 'Chaloo Ishq Laraein'. He acted in many PTV serials, including 'Chand Saa Mukhraa', 'Tm Say Kehna Tha', 'Mera Dil', and a telefilm 'Janay Do'. However he didn't purseu his acting career for a long time.
As a Host
Ali hosted a Ramzan transmission 'Ya Raheem Ya Rehman' on Abb Tak channel in which he explained different aspects of humanity and Islam. His hosting gained accolades from viewers. At the end of each transmission, he used to performed live Qawwali with 'Taji Brothers' Pakistan's notable Qawwal group.
Ali Haider Album
Jane Jaan Sun
Chahat
Tarang
Qaraar
Sandesaa
Sanwala Salona
Daastan
Jaania
Mahi
Saiyan
Jadoo
Chandani Ratain
Tera Naam Liyaa Tu
Purani Jeans (Remix)
Janay Do
Stop and Think
Mola Dil Bdal Day
Shor Hai Maihshar Ka
Kee Jana Mein Koun
Asgharam Ae Noor
Mein Hun Ghulam E Ali
Ya Mustafa Ya Mustafa
Bachpan Ke Badami Yaadain
Social Media Handles
His social media accounts incorporate