Ahmed Shehzad is a Pakistani cricketer who played his 1st T20 International and ODI (One Day International) for Pakistan against Australia in 2009. In 2018 he failed his drug test leading to a ban for ten weeks. Talent does not promise victory but hard work and dedication combined with intelligent working, coated with a bit of luck, does.
Ahmed is among those outstanding batsmen that Pakistan has been striving to promote for over a decade. The article comprises all the information about him, including Ahmed Shehzad Biography.
| Title | Description |
| --- | --- |
| Personal | |
| Name: | Ahmed Shehzad |
| NickName: | Shehzada (Prince), Shezzy, Selfie King |
| | |
| Nationality: | Pakistan |
| Major Teams: | Pakistan, Barbados Tridents, Barisal Burners, Habib Bank Limited, Jamaica Tallawahs, Lahore Eagles, Lahore Lions, Lahore Ravi, Lahore Shalimar, Pakistan Under-19s, Quetta Gladiators |
| Residence: | Lahore, Pakistan |
| Education: | Not Available |
| Religion: | Islam |
| Profession: | Cricketer |
| Height: | 5 ft 10 in (1.78 m) |
| Born | |
| Date: | 23 November 1991 |
| Place: | Lahore, Punjab, Pakistan, |
| Career | |
| National Side: | Pakistan |
| Team Role: | Opening Batsman |
| Bowling Style: | Legbreak |
| Batting Style: | Right-hand bat |
| Matches: | Test, 113 ODi,78 T20,48 FC,68 |
| Wickets : | Test ,– ODI,2 T20,– FC,14 |
| Bowling Average: | Test,– ODI,70.00 T20,– FC,56.71 |
| Batting Average: | Test,40.91 ODi,33.57 T20,24.63 FC,41.13 |
| 5 wickets in Innings : | Test,– ODI,– T20,– FC,0 |
| 10 wickets in Match: | Test,– ODI,– T20,– FC,0 |
| Best Bowling: | Test,– ODI,1/22 T20,– FC,4/7 |
| Catches/Stumpings: | Test,3/– ODI,26/– T20,14/– FC,61/– |
| Balls Bowled: | Test,48 ODI,115 T20,6 FC, 1,145 |
| Runs Scored: | Test,982 ODI,2,585 T20,1,133 FC,4,689 |
| Test Debut: | 31 December 2013 v Sri Lanka |
| Test Last: | 3 July- 8 July 2015 v Sri Lanka |
| ODI Debut: | 24 April 2009 v Australia |
| ODI Last: | 11 April 2017 v West Indies |
| ODI Shirt Number: | 19 |
| T20 Debut : | 7 May 2009 v Australia |
| T20 Last: | 7 April 2017 v West Indies |
| 100s / 50s: | Test,3/4 ODI,6/14 T20,1/6 FC,11/26 |
| Top Score: | Test,176 ODI,124 T20,111* FC,254 |

Ahmed Shehzad Biography
Ahmed aspires to be an energetic and aggressive cricketer like Ricky Thomas Ponting, and his highest-level performances for the Pakistani team in Under-19s are indications of his bright future. He played his 1st-class match in Jan 2007, only two months after turning fifteen, and has made his mark as the U-19 team's opening batsman.
The same year his 167 helped the Pakistani team chase down England's 342 in the 1st Youth Test in Derby. He followed that up with a strong game at home, scoring three-hundred and fifteen scores with a peak score of one-hundred and five as Australia Under-Nineteen was beaten 5-0. He faced discipline and fitness issues, and his performance was affected.
However, his good performances at the domestic games, as well as in the PSL 2016 & 2017, didn't let selectors forget the talent that he still owned. He is often called, Virat Kohli of Pakistan.
Shehzad Date of Birth
He opened his eyes on 23rd Nov 1991 in Lahore, Punjab.
Ahmed Shehzad Family
Being a part of a Pashtun family, he fluently speaks Pashto. He was only 2-years old when his father passed away. His mother raised him in Anarkali. Shehzad tied the knot with his old friend Sana in 2015 and blessed with a baby boy in 2017 named Ali Ahmed Khan.
Career
Initial Career
He played his 1st match as a seventeen-year-old boy against the great Aussies in a One Day International series, and despite his struggles, he was retained for the away matches against New Zealand. However, the 2011 World Cup was a disaster, and he was exiled for the next two years. Inconsistency plagued someone whose first three ODI tons were centuries in West Indies, South Africa, and New Zealand.
In 2007 at an age of sixteen, he made his 1st-class debut for Lahore and climbed the ladder to world cricket faster than his colleagues, eventually being selected for the ODI squad.  In the meanwhile, he was a member of the under-Nineteen World Cup squad in 2008.
Won World Championship
Under the supervision of Younas Khan, Ahmed and his squad members won the World Championship in Twenty20 format in 2009. Despite the fact that he just played one match, his desire to get success received a significant boost. In Twenty20 World Cup 2014, he became Pakistan's 1st cricketer to make hundreds in all formats of the match.
Bangladesh Premier League
He was one of the highest scorers and the top batsman in the BPL (Bangladesh Premier League) 2011-12 season. He won the BPL title in 2016 & the PSL in 2019. As a BPL champion, he played for Comilla Victorians in 2016 & Quetta Gladiators in 2019.
Brilliant Performances
He was the highest run-scorer in Departmental One Day Cup 2016 to 2017, making 653 runs, including a career-high 166 score in the semi-final. He was also the team's captain. In nine games during the event, he made three centuries and 3-half centuries. In Pakistan Cup 2016, he was the leading run-scorer and player of the tournament. He made 372 runs in only five matches.
Performance for Baluchistan's Squad
He was selected captain of Baluchistan's team for Pakistan Cup 2018 in April 2018. With two-hundred and fifty-one runs in four games, he was the leading run-scorer for Baluchistan during the tournament. He was nominated to the Federal Areas team for Pakistan Cup 2019 in March 2019. He was banned for ten weeks after failing a drug test in 2018.
He was chosen to perform for the Amsterdam Knights in the inaugural Euro Twenty20 Slam cricket event in July 2019. However, the competition was canceled the next month.
Inclusion in Central Punjab's Team
Ahmed Shehzad was included in Central Punjab's team for the Quaid-e-Azam Trophy tournament 2019–20 in Sep 2019. Central Punjab has signed him for the 2020–21 domestic season.
International Cricket Career
Shehzad made his first-class debut in 2007. The 167 he scored in Pakistan Youth's win against England earned him a selection to the national team. In 2013 he played his 1st match against Sri Lanka scoring thirty-eight in the 1st innings and fifty-five in the 2nd. He was a member of the Test squad that traveled to the United Arab Emirates to play against South Africa.
However, he was not included in playing XI for either of the two Tests against South Africa. Being a talented player, he has a forty-plus test average for the National cricket team, thanks to three hundred and three half-centuries. Shehzad's test centuries came against Sri Lanka, where he made 147, New Zealand, where he scored 176 runs, and Australia, where he made 136 runs.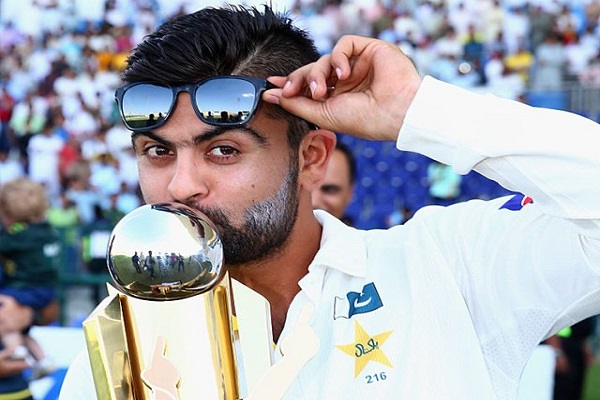 Ahmed Shehzad Controversies
Banned for one Match
He was banned from playing one match for disobedience in the Quaid-e-Azam Trophy in 2011, 1-month before being fined on disciplinary grounds.
Dispute with Tillakaratne Dilshan
The Pakistan Cricket Board (PCB) penalized him for his repeated disputes with Tillakaratne Dilshan a Sri Lankan batsman regarding Dilshan's previous and present religions.
Dispute with Riaz
He had a verbal and physical fight with spinner Wahab Riaz during a Pakistan Super League (PSL) group stage game against Peshawar Zalmi. The PCB (Pakistan Cricket Board) fined both players and gave an official warning.
Matches Played
Test Matches
Debut   
Pakistan vs Sri Lanka
Last
Pakistan vs West Indies
ODI Matches
Debut
Australia vs Pakistan
Last
Sri Lanka vs Pakistan
T20 International Matches
Debut
Pakistan vs Australia
Last
Pakistan vs Sri Lanka
FC Matches
Debut
Lahore S vs Karachi Harb
Last
Central PNJB vs Southern PNJ
List A Matches
Debut
PCB XI vs South Africans
Last
Federal vs Baluchistan
T20 Matches
Debut
Quetta Bears Vs Lahore Lions
Last
Gladiators Vs Kings
Teams
Federally Administered Tribal Areas (FATA)
Pakistan
Baluchistan
Islamabad
Habib Bank Limited (HBL)
Lahore Blues
Lahore Eagles
Lahore Whites
Lahore Lions
Lahore Ravi
Lahore Shalimar
Pakistan A
Punjab Pakistan
Pakistan Inv XI
Pakistan Under-Nineteen
Khyber Pakhtunkhwa
Barisal Burners
Nagenahira Nagas
Central Punjab
Jamaica Tallawahs
Barbados Tridents
Dhaka Platoon
Quetta Gladiators
Cumilla Warriors
Pakhtoons, Multan Sultans
Pakistan Cricket Board Patrons XI
Amsterdam Knights
Social Media Handles
His social media account include
https://www.facebook.com/iAhmadShahzad