Asma Jahangir was a Pakistan-based social activist and human rights lawyer who chaired and co-founded the Pakistan Human Rights Commission. She was a significant figure in the Lawyers' Movement and contributed her efforts as UN Special Rapporteur on Religious freedom and a trustee at the ICG (International Crisis Group).
Her services as a social activist are commendable. In 2018, she took her last breath. This article contains all the information about her, including Asma Jahangir Biography.
| Title | Description |
| --- | --- |
| Personal | |
| Name: | Asma Jahangir |
| Nationality: | Pakistani |
| Residence: | Islamabad, Islamabad Capital Territory (ICT) |
| Education: | Punjab University (1982) (L.L.B) |
| Religion: | Islam |
| House Arrest: | On 5 November 2007, The Economist reported that |
| Email: | [email protected] |
| Alma mater: | London School of Economics (external) Punjab University (LL.B.) Kinnaird College (BA) University of St. Gallen (JSD) |
| Head of Human Rights Commission of Pakistan In office: | 1987–2011 |
| President of Supreme Court Bar Association of Pakistan Preceded by: | Qazi Anwar |
| President of Supreme Court Bar Association of Pakistan in office: | 27 October 2010 – 31 October 2012 |
| United Nations Special Rapporteur-designate for Human Rights in Iran Succeeding: | Ahmed Shaheed |
| United Nations Special Rapporteur-designate for Human Rights in Iran: | Taking office November 2016 |
| Profession: | Lawyer, Human Rights Activist |
| Height: | 5 ft 5 in (1.7 m) |
| Awards : | Hilal-i-Imtiaz (2010) Martin Ennals Award (1995) Ramon Magsaysay Award Leo Eitinger Award (2002) Four Freedoms Award (2010) alternative Nobel |
| Born | |
| Date: | 27 January 1952 |
| Place: | Lahore Pakistan |
| Family | |
| Spouse: | Tahir Jahangir |
| Children: | 1 son and 2 daughters |
| Parents: | Malik Ghulam Jilani |
| Siblings : | Hina Jilani |
| Died | |
| Date: | 11 February 2018 |

Asma Jahangir Biography
She was another name of courage and humanity. Despite receiving a lot of criticism and life threats, she kept doing her work for the rights of minorities, women, children, and rape victims. She had the courage to stand like a rock in front of oppressor and wrongdoer.
She received numerous laurels, including the Right Livelihood Award 2014 for "protecting, promoting and defending human rights of Pakistani People, often in very complex and difficult circumstances and at considerable personal risk," the Freedom Award 2010, the 2010 Hilal-i-Imtiaz, the Sitara-i-Imtiaz, the 2005 Ramon Magsaysay Award, Martin Ennals Award 1995 for Defender of Human Rights.
France honored her with the Legion of Honour, and the University of Pennsylvania Law School honored her with an honorary degree in 2016.
Education of Asma
She graduated from Kinnaird College in Lahore with a B.A. and in 1978 received her law degree as well as an LLB (Bachelor of Laws) degree from PU (Punjab University). She also earned an honorary doctorate from Switzerland University of St. Gallen, Queens University, Cornell University in the USA, and Simon Fraser University in Canada.
Asma Jahangir Family
Asma came from a wealthy and politically prominent Kakazai Pashtun family with a long history of human rights activities and activism. Malik Ghulam Jilani, her father, was a civil servant who got into politics after retiring and remained in prison. He remained under home confinement for resisting military dictatorships.
Furthermore, he was jailed multiple times for his outspoken opinions, which included accusing the Pakistani Government of genocide during their military activity in Bangladesh. Begum Sabiha Jilani, her mother, attended FC (Forman Christian) College in Lahore, a co-ed college at that time when few females had access to higher education.
Sabiha opposed the conventional system as well, founding her own clothing business until her family's estates were seized in 1967 as a consequence of her husband's detention and opinions. She tied the knot with Tahir Jahangir. She had two daughters and one son, one daughter, Munizae Jahangir, is a journalist, and another daughter Sulema Jahangir is a lawyer.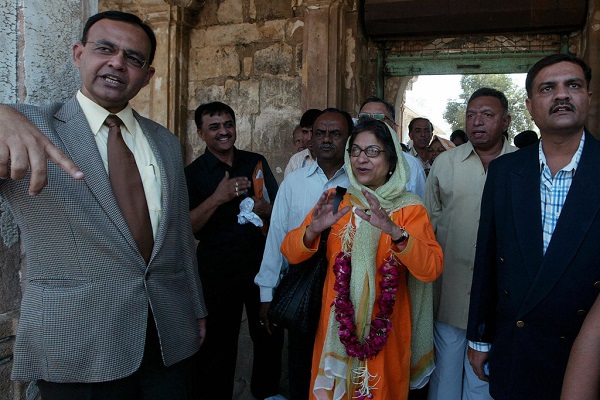 Career
She spent her life in Pakistan advocating women's and human rights, religious minorities' rights, and children's rights. He was a vocal opponent of Pakistan's Hudood Ordinances & blasphemy laws, which were enacted as part of the Islamization program of Gen Muhammad Zia-ul-Haq.
She co-founded Pakistan's Human Rights Commission, where she worked as Secretary-General & later Chairwoman. She, along with her sister Hina Jilani, teamed up with fellow lawyers and activists to start Pakistan's first female-established law firm.
Founder of WAF
That same year, they helped found the WAF (Women's Action Forum), a pressure team fighting discriminatory legislation in Pakistan, particularly against the Proposed Evidence Law, which reduced the value of a female's testimony to half that of a man's, and the Hadood Ordinances, which required rape victims to prove themselves innocent or face punishment.
Activities by WLA
The Punjab WLA (Women Lawyers Association) in Lahore organized a protest against the Law of Evidence on 12th Feb1983, during which Jilani and other WAF members were attacked, teargassed, and jailed by police. However, the 1st WAF protest took place in 1983, when 25–50 females marched to the streets to protest the contentious case of Safia Bibi.
Saffia, a blind girl aged thirteen years, was molested by her employers in 1983 and became pregnant. She was arrested and accused of fornication, receiving a lashing, three years in prison, and a fine. Due to criticism and protests, Jahangir supported Saffia in her appeal, and a court of appeal subsequently overturned the verdict.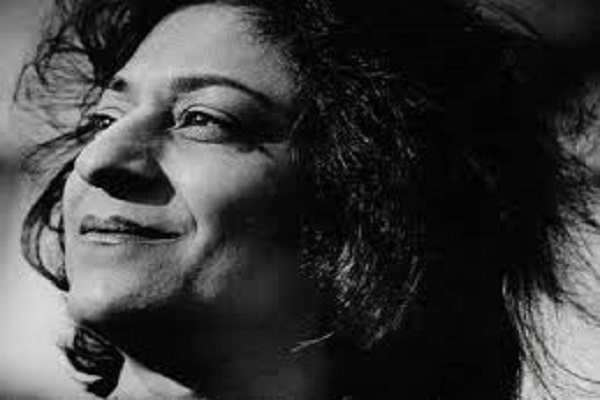 Earned Nickname
They'd say things like: "The advocate general had handed us (their law firm) a number of cases, but as soon as this demonstration became public, the cases were snatched away from us.
In 1982, she received the nickname "little heroine" for leading a march in Islamabad city against then-President Zia-ul-Haq's decision to implement religious laws, stating, 'Family laws give females few rights.' 'Pakistan cannot exist in isolation, so they must be reformed. We can't stay enslaved while other women advance.
Founder of AGHS Legal Aid
In 1986, Asma Jahangir, along with Hina, founded AGHS Legal Help, Pakistan's 1st free legal assistance center. In Lahore, the AGHS Legal Assistance Cell also manages a women's shelter called 'Dastak,' which is administered by her secretary Muneeb Ahmed. She was also an outspoken opponent of forced conversions and advocated for the rights of oppressed religious minorities in Pakistan.
In Pakistan, she stood up against human rights violations in police custody and government. "Women are jailed and sexually abused every day in front of female constables, and they find themselves powerless in such situations," she said in a letter to The N.Y.T (New York Times).
Stood against Court's Decision
The Lahore High Court declared in 1996 that an adult Muslim female couldn't marry without her male guardian's consent (wali). Women who choose their spouses independently may be forced to dissolve their marriages, and Jahangir also handled such cases (such as the case of Saima Waheed).
This will only serve to increase the harassment of girls and women by t authorities and families. The courts have sanctioned their oppression. Thousands more are likely to be affected as a result of this.
Stood against Human Rights Violation
She demanded that Pervez Musharraf's government strive to improve the country's human rights record. She said, citing examples of the human rights violations, ' A Hindu tax official gets murdered in the presence of army forces for allegedly making a comment on the beard of a businessman.'
The unlucky Hindu government employee was promptly charged with blasphemy, while the businessmen and Lashkar-e-Taiba members were provided tea at the parleys. Mukhtaran Bibi and her daughter Samina are being detained in Sheikhupura jail on fabricated blasphemy allegations.
Worked as United States Special Rapporteur
From 1998-2004, Asma was the United States Special Rapporteur on Extrajudicial Executions, and from 2004 to 2010, she was the United Nations Special Rapporteur on Religious Freedom & Belief.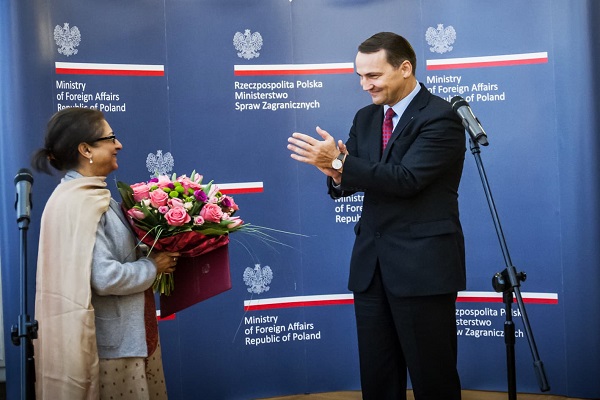 Addressed at LSE
She was the 1st Pakistani to present the Amartya Sen Lecture 2017 at LSE (London School of Economics) on 18th January 2017, in which she urged for a counter-narrative of modern politics to combat religious intolerance.
She went on to say that individuals who commit crimes taking advantage of religion enjoy "widespread impunity," which needs to be addressed at both the national and international levels. "Pakistan passed a blasphemy law in 1986. So, whereas there were only two examples of blasphemy before that year, there are now thousands.
Spoke in Favour of Shareef
She spoke against the 5-judge Supreme Court decision that removed Nawaz Sharif from the post of Prime Minister. She asked why officials of the Inter-Services Intelligence (ISI) and Military Intelligence services were included in the JIT (Joint Investigation Team) investigating Sharif's family and close associates for corruption.
Furthermore, she wondered how the five judges in the Panama case would've felt if  ISI and MI members were involved in the Supreme Judicial Council, which has the authority to punish judges who break the law. Asma Jahangir previously stated that the ousted PM would receive no relief from the Supreme Court, and instead,d he should come on the streets.
In Feb 2018, she appeared before the Supreme Court for Rai Hassan, a former National Assembly Member. She contended that under Article 62(1) (f), there should not be a continuous phase of electoral disqualification but that courts should evaluate the issue based on individual behavior.
Furthermore, she stated the Supreme Court had declared Nawaz Shareef eligible to compete in elections in 2009 by declaring him Sadiq & Ameen, but it was now unclear whether the court had raised or lowered the bar of honesty.
Detention
The Economist informed on 5th Nov 2007 that 'Over five-hundred lawyers, opposition leaders, & human rights campaigners have been arrested.'  Asma among them and she expressed her concern in an e-mail from her house detention, where she's been for ninety days, that Gen Musharraf had lost his senses.'
Public Views about Asma
"According to Dawn reporting, many people get angry every time her name is taken,' adding that insane, baseless claims are made against her. 'She has been labeled as 'traitors' & 'American agent,' attempting to defame Pakistan and ruin the country's political and social fabric in the name of female rights and non-Muslim rights.' Dawn wrote about her legal strategy describing it as "planned aggression, humor, and quick one-liners.'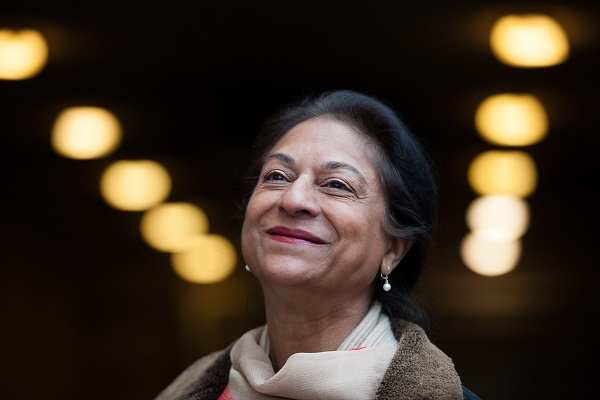 Criticism
Several nationalist and conservative commentators have been vocal in their criticism of Jahangir. She has been criticized by Orya Maqbool and Ansar Abbasi. On 3rd Sep 2013, New Delhi Television Ltd (NDTV) stated that United States intelligence agencies had discovered evidence of a conspiracy planned by Pakistani security authorities to murder human rights activist Jahangir in May 2012 in India using militants.
She has faced multiple threats as a result of her human rights activities. In 1995, after successfully defending a fourteen-year-old Christian kid charged with blasphemy and winning the case, a mob wrecked Jahangir's car, beat her and her chauffeur, and threatened her.
Asma Jahangir Publications
In addition to several publications, she is the author of two books: Divine Sanction? The Hudood Ordinance & Children of a Lesser God: Pakistan's Child Prisoners. "Whither are we!" is one of her most well-known works, which was featured in Dawn on 2nd Oct 2000.
Asma Jahangir Death
On 11th Feb 2018, she died in hospital after suffering a stroke that resulted in a brain hemorrhage.