Aga Khan University Hospital is primary, secondary, and tertiary care, private teaching hospital, located in Karachi. It provides medical, surgical, and other health care services to people all over the country. It has the capability of 542 beds for indoor and outpatients. Furthermore, it provides OPD which provides health care services to the people throughout the country.
Furthermore, aga khan hospital Karachi has many departments which include operation theatres, orthopedics, medicine, etc. The hospital is recognized and accredited by Joint Commission International. It is also affiliated with the medical university and provides surgical and medical assistance to the students through their qualified doctors and surgeons.
Moreover, it supports the goals of the university which include providing opportunities for research and quality education. It promotes humans' welfare in general and provides opportunities for health care and research. This article summarizes all the information including Aga Khan University Hospital History.
| Title | Description |
| --- | --- |
| Details | |
| Location: | Karachi |
| Coordinates: | 24° 53′ 35.88″ N, 67° 4′ 27.84″ E |
| Geo URI: | Geo:24.8933,67.0744 |
| UTM: | 42R 305497 2754509 |
| Decimal: | 24.8933, 67.0744 |
| Address: | Stadium Road, Karachi 74800 |
| Phone: | (021) 34930051 |
| Dr. Shakeel Ahmed: | Pediatrician |
| Dr. Nasreen Chaudhury: | Gynecologist |
| Dr. Mohammad Hanif Mesiya: | Psychiatrist |
| Dr. Najmul Islam: | Diabetologists |
| Dr. Syed Hasnain Alishah: | Gastroenterologist |
| Dr. Asma Fozia Qureshi: | Pediatrician |
| Dr. Khalil Ahmad: | Pediatrician |
| Dr. Aysha Almas: | Internal Medicine |
| Dr. Asma Usman: | General Physician |
| Dr. Ali Bin Sarwar Zubairi: | Pulmonologist |
| Dr. Iram Naz: | Vascular Surgeon |
| Dr. Mubasher Ikram: | ENT Specialist |
| Dr. Zehra Fadoo: | Hematologist |
| Dr. Muhammad Nasir Rahman: | Cardiologist |
| Dr. Masood Umer: | Orthopedic Surgeon |
| Dr. Ayesha I Mian: | Psychiatrist |
| Dr. Asma Ahmed: | Endocrinologist |
| Dr. Noordin Shahryar: | Orthopedic Surgeon |
| Dr. Ahmed Burq Maqsood: | Ophthalmologist |
| Website: | http://hospitals.aku.edu/ |
| Organization | |
| Founded : | 1985 |
| Standards: | ISO 9001:2000 JCI accredited July 2006 |
| Hours: | Open 24 hours |
| Care System: | Private |
| Lists: | Hospitals in Pakistan |
| Affiliated University: | Aga Khan University |
| Hospital Type: | Teaching |
| Services | |
| Beds: | 542 |

Aga Khan University Hospital History
The hospital was founded by Agha Khan and established in 1985. AKUH is considered to be the first teaching hospital in Pakistan that received ISO 9001 and 9002 certifications. The quality assurance programs are a model of all other medical institutes in the country.
The hospital provides medical and surgical training through qualified doctors and surgeons to the students of its affiliated university which is the largest private medical college in Pakistan.
Founder
Agha Khan is the founder of this hospital. It was established in the year of 1985.
Location
The hospital is located on Stadium Road, Karachi. The coordinates of the hospital are 24'53'35.88" in the north while 67'4'27.84 in the east.
Area
The area contains 65 acres of land which comprise many departments.
Capacity
The hospital has a capacity of 721 beds for indoor patients which provides medical and surgical facilitation to the patients.
Affiliation
The hospital is affiliated with Agha Khan University and the doctors and surgeons of the hospital provide assistance to the students of the university.
Accreditation
Agha Khana University Hospital is accredited by JCI (Joint Commission International).
Association
It is associated with KMC (Karachi Municipal Corporation) in order to upgrade medical facilities in the country. Furthermore, the hospital is considered to be the first medical university that has introduced the new and advanced technology of Neuro – Robotic Exoscope and surgery.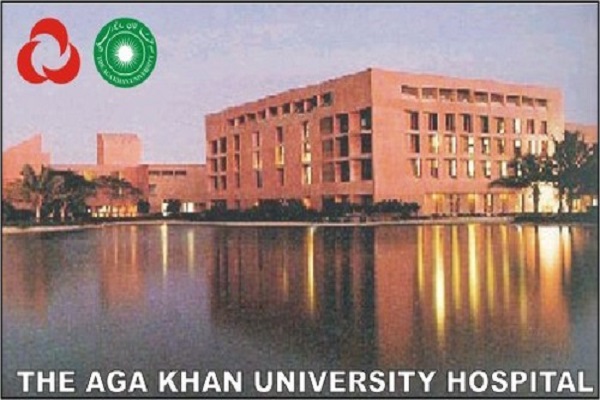 Architecture
The hospital is based on a US Architectural Firm which is named Payette Association. Moreover, It contains 721 beds, a school of nursing, a medical school of 5 hundred students, residency for students and staff, and a mosque. The design of the hospital represents Muslims' spiritual values.
Aga Khan University Hospital Departments
The hospital as well as the university has many departments which include:
Pediatrics
Gynecology
Ophthalmology
Pulmonology
Orthopedics
Psychiatry
Gastroenterology
Internal Medicine
General Surgery
Orthopedic Surgery
ENT
Vascular Surgery
Cardiology
Physiology
Hematology
Endocrinology
Aga Khan University Hospital Services
The hospital offers many services including Medical and Surgical services. There are one hundred and seventeen air-conditioned private rooms where 1:3 nursing service is provided to the patients. Furthermore, it also offers the services of practice to its affiliate institutes.
The hospital contains an ICU, operation theatres, NICU, and CCU which provided surgical and medical services. Moreover, there are separate four operation theatres in the Surgical Care Unit and two operation theatres Gyne ward which provides surgical services as well as surgical assistance to the students.
In addition to that, the hospital has a department of orthopedics where qualified doctors provide surgical services. The laboratory service facilitates peoples in every type of investigation and examination. It provides 24 hours service.
Clinics for Patients
There are many clinics that provide medical assistance to out-door patients is as follow:
Consulting Clinics
Executive Clinics
Community Health Care Center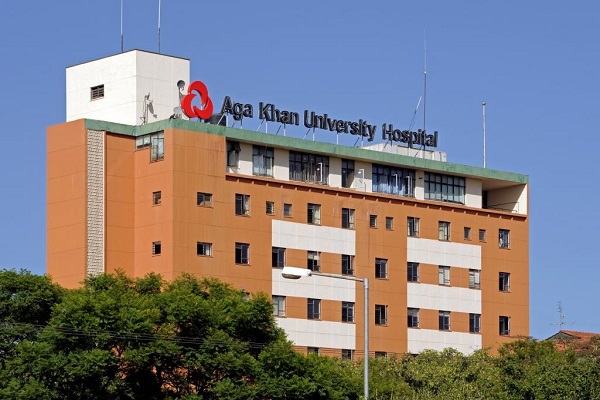 Out-patient's Specialized Clinics
The hospital contains six specialized out-patient clinics which are as follow:
Child Learning and Behavior Clinic
Breast Clinic
High Risk – Maternity Clinic
Anticoagulation Clinic
Diabetes Clinic
Clinical Laboratories
The clinical laboratories are accredited with CAP (College of American Pathologists) and considered to be a standard investigating laboratory. It contains qualified phlebotomists who provide accurate and fast results.
There are more than 250 clinical laboratories associated with the hospital including Islamabad, Multan, Lahore, Rawalpindi, and Faisalabad. Moreover, the Patient Welfare Program facilitates patients to access diagnostic services at a low cost.
Facilities
The hospital offers a 24/7 service and contains 560 operational beds. Furthermore, it is equipped with modern medical and surgical facilities. Other facilities of the hospital are as follow:
Public Rooms
General Wards
Private Air-conditioned Rooms
ICU
OPD
Operation Theatres
Surgical Units
Laboratory
Radiology services
Specimen Collection Centers
Physiology and Neurophysiology Measurement Service
Waiting Area
Car Parking
Internet Facility
Attached Washrooms
List of Senior Doctors
Ayesha Almas – Internal Medicine
Nasreen Chaudhry – Gynecologist
Syed Hasnain Ali Shah – Gastroenterologist
Shakeel Ahmad – Pediatrician
Asma Fozia Quraishi – Pediatrician
Najmul Islam – Diabetologist
Mohammad Haneef Mesiya – Psychiatrist
Asma Usman – General Physician
Zehra Fadoo – Hematologist
Khalil Ahmad – Pediatrician
Dr. Ayesha Mian – Psychiatrist
Mohammad Nasir Usman – Cardiologist
Masood Umer –Orthopedic Surgeon
Ahmad Burq Maqsood – Ophthalmologist
Asma Ahmad – Endocrinologist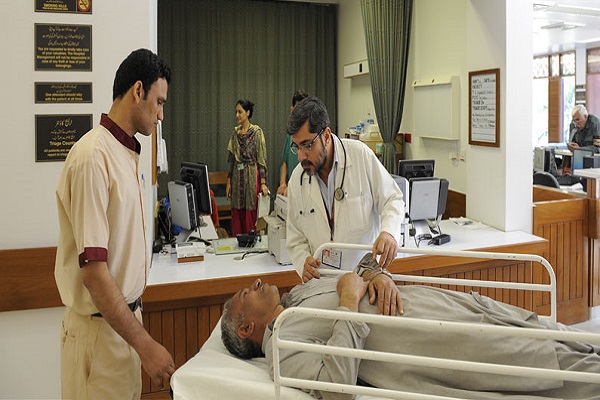 Specialties
The surgeons and doctors are specialized in the fields of the following:
ENT Specialty
Cardiology
Ophthalmology
Gynecology
Pediatrics
Gastroenterologist
Neurosurgery
General Surgeon
Hematology
Physiology
Psychiatry
Psychology
Aga Khan University Hospital Appointment
You have to make an appointment before meeting the doctor. You may be asked to deliver a detailed report about your problem. Moreover, you can book an appointment through a phone call.
Contact Information
Phone # +92 21 34862801
Email # [email protected]
Postal Address #:  Post – Office Box 3500, Stadium Rd, Karachi
Social Media Handle
https://hospitals.aku.edu/Pages/default.aspx
https://www.facebook.com/AKUHPakistan/