Civil Hospital Karachi is a tertiary care 19 hundred bedded, government teaching hospital which is currently renamed as Dr. Ruth K. M. Pfau Civil Hospital, located in Nanakwara, Karachi. It was founded in the year 1898 by a Pakistani (German-born) social activist Dr. Ruth K.M. Pfau. It is a teaching hospital affiliated with Dow Medical College in 1945 that offers under-graduate and post-graduate practices to the students.
The hospital comprises a number of departments that contain OPD, operation theatres, orthopedics, physiology, neurology, and many others. Furthermore, it provides treatment and health care services to the people throughout the country.
The hospital was renamed in the year 2017 by the Chief Minister of Sindh, Syed Murad Ali Shah. About 90 percent of patients are facilitated with free treatment and about two million out-patients report here for medical and health care facilitations. This article summarizes all the information including Civil Hospital Karachi History.
| Title | Description |
| --- | --- |
| Details | |
| Location: | Karachi |
| Name: | Civil Hospital Karachi |
| In Urdu: | سول ہسپتال کراچی |
| Website: | https://chk.gov.pk/developmental-projects |
| City: | Karachi |
| Place: | Hospital |
| Phone NO: | 99215740-59 |
| Address: | Opp: Allawala Market, M.A.Jinnah Road, Karachi/ Baba-e-Urdu Road, Nanakwara, Karachi |
| Organization | |
| Care System: | Government |
| Dr. FARIHA ASHRAF: | General Surgeon |
| Dr. Mati Ur Rahman: | Chest Specialist |
| Dr. Bader Faiyaz Zuberi: | Gastroenterologist |
| Dr. Arif Herekar: | Neurosurgeon |
| | |
| Trauma Centre: | The state-art 500 bedded Benazir Bhutto Accident, Emergency and Trauma Centre is established in Civil hospital. |
| Hospital Type: | General Hospital |
| Public-Private Partnership: | Dow Alumni, NGOs |
| Events: | Photo Gallery |
| Training: | House Job, Nurses Training, Para-Medical Training |
| Tenders: | Civil Tender, Trauma Tenders, Tender Notice |
| Services | |
| Beds: | 1900 |

Civil Hospital Karachi History
The history goes back to a German-born Pakistan social activist Dr.Ruth K. M. Pfau who established Civil Hospital in Karachi, in 1898. It was the era of Queen Victoria and millions of people died of the Plague Bubonic. It is stated that ten million people of the subcontinent were died due to the plague in twenty years.
Furthermore, Karachi was not having that much importance but emerged in the 19th century as the cleanest city. For unveiling Queen Victoria's Platinum Jubilee plaque, Indian Viceroy Lord Curzon visited the hospital in the year 1900 and the plaque was placed in the school of nursing which is currently changed to (State of Art) Burn Center.
The hospital used to provide health care services till the independence of Pakistan and received much importance as Karachi became the capital of the newly formed state of Pakistan.
Moreover, the hospital got huge importance in 1945 after transferring of medical school to Karachi from Hyderabad and laying the foundation of Dow Medical College by Sir Hugh Dow, Governor of Sindh. The hospital was then associated with Dow Medical College. As of now, the hospital contains 88 qualified doctors.
Location
The hospital is located on Baba -e- Urdu road, Nanakwara, Karachi at a distance of 20 kilometers from Karachi.
Area
The total area contains about 2.5 acres of land which comprises 34 departments.
Capacity
The hospital has a capacity of 19 hundred beds for indoor patients as well as contains medical and surgical wards, private and public rooms.
Founder
Dr. Ruth K.M.Pfau is considered to be the founder of Civil Hospital, Karachi.
Civil Hospital Karachi Affiliation
It is affiliated with Dow Medical College and provides medical and surgical assistance to the students through qualified doctors and surgeons.
Recognition
The hospital is accredited and recognized by the College of Physicians and Surgeons of Pakistan after the partition of the subcontinent.
Civil Hospital Karachi Departments
The hospital has a number of departments which are as follow:
Gynecology
Internal Medicine
Pediatrics
Oncology
Obstetrics
Anesthesiology
General Surgery
Orthopedic Surgery
Neurosurgery
Urology
Cardiology
Nephrology
Maxillofacial Surgery
Psychiatry
Neurology
Vascular Surgery
Dermatology
Services
Civil Hospital Karachi provides tertiary care services to the people of the region and generally to the whole country. After establishment in 1898, it had a capacity of 250 beds for providing health care services which increased to 19 hundred beds with thirty-four departments.
Furthermore, it provides services of treatment of general diseases such as Malaria, HIV/AIDS, Pneumonia, Hepatitis B and C, Diabetes, and cancer. Other services include surgical services, In-patient, and Out-patient services. The hospital provides laboratory services where all types of investigations and examinations are carried out free of cost.
Training
Civil Hospital Karachi provides the following training services to the students of its affiliated colleges.
House Job
Para Medical Training
Nurses Training
Trauma Center
A trauma center under the name of Benazir Bhutto Accident and Trauma Center has been established in the hospital which has a capacity of 5 hundred beds for emergency and accident patients.
List of Senior Doctors
Doctor Fariha Ashraf – General Surgeon
Doctor Badar Fayaz Zubairi – Gastroenterologist
Doctor Arif Herekar – Neurosurgeon
Doctor Matti UR Rehman – Chest Specialist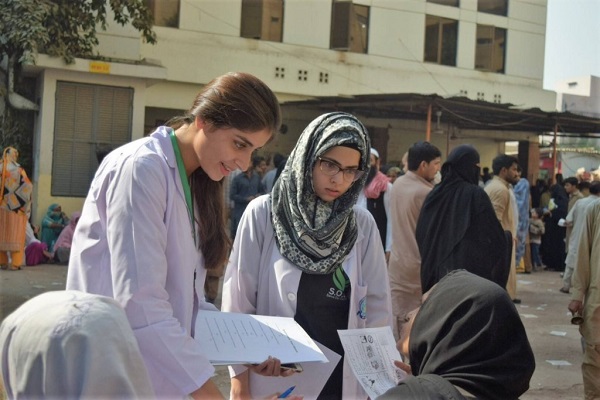 Specialties
The doctors of Civil Hospital have specialties in many fields including:
Chest Specialty
ENT Specialty
Gynecology
Gastroenterologist
General Surgeon
Neurosurgeon
Facilities
The hospital is modernized with many facilities including:
Private Rooms
Public Rooms
General Wards
Internet
Air-condition and Thermal Service
Washroom
1:3Nursing service
Waiting Area
Mosque
Car Parking
Civil Hospital Karachi Scheme
Completed Schemes
Many facilitative schemes of the hospital have been completed which includes the following:
Establishment of ICU
Up-gradation of Radiology Department
Burn Center up-gradation
Up-gradation of Operation Theatres
Up-gradation of Surgical Unit
Up-gradation of Dental Department
Up-gradation of Cardiology Unit
Development of Thalassemia center
Up-gradation of Laboratory Services
Schemes in Progress
The current projects/schemes which are in progress are as follow:
Modern Equipment for Orthopedic Operation Theatres and department of Physiotherapy
Up-gradation of Neurology Department
Improvement and expansion of Oncology Department
Up-gradation of an electrification system
Up-gradation of Surgical ICU
Upcoming Schemes
The upcoming projects/schemes of the Civil Hospital Karachi are as follow:
Improvement of X-Ray and Radiology Departments
Modernization of Medical, Orthopedic, Pediatric and Surgical Units
Improvement of seating and pavement
Up-gradation of OPD and central lab
Up-gradation of ENT (Eyes, Nose, Throat) Department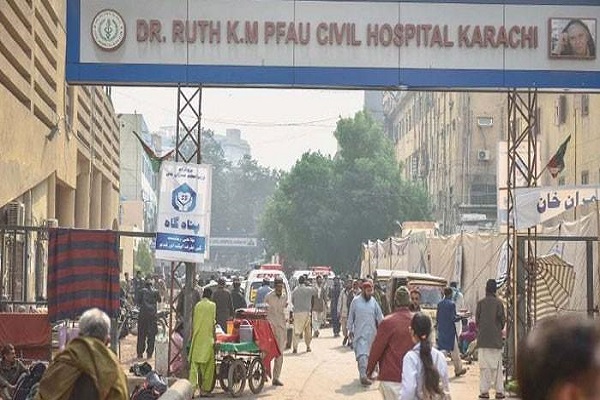 Contact Information
Phone # 99215740 – 59
Website # https:///www.chk.gov.pk
Email # [email protected]
Social Media Handles
https://www.facebook.com/CivilHospitalKarachi/