Zeen Woman Wear
Zeen is a classic clothing brand that contains almost 27 outlets all over Pakistan. From read-to-wear to unstitched to luxury collections, they have a wide of dresses that compliment your requirement and want. Global customers can also get facilitated with their clothes by attaining online services. Apart from apparel, they also offer beautiful accessories.
Tough the brand came into being a few years ago but managed to mark its place in the clothing market with unique designs and trendy colors. It is surely one of Pakistan's leading brands that are getting recognition internationally too. They ensure to treat the employees respectfully and instantly reply to their queries.
Zeen Woman Brand History
Since 1973, Cambridge has been producing quality men's wear. It is a well-known brand that designs men's shirts across the globe. To expand this brand, Zeen Woman came into existence in 2014 specifically designing women's clothing. The brand took everyone's attention in the early years. Today, it is successfully operating approximately 27 outlets in Pakistan.
They introduce designs that instantly click women and they can't resist buying them. Though they don't have an outlet on an international level but they are producing online services for all their international clients. The well-crafted team of this brand ensures to bring unique designs every time.
Zeen Woman Collection
They have a wide range of collections that goes well for all family events or Eid festive. They keep upgrading their collection with more eye-catchy and trendy designs to match modern-day needs. Let's figure out what the Zeen Woman brand offer to people.
1- New Arrivals
Zeen woman brand keeps introducing new arrivals for their clients who eagerly wait for it. From Chikankari to luxury collections to Ready-to-wear, they introduce every collection with the latest trends so that it fulfills every women's need. There is nothing that you can't find on this brand.
2- Summer Collection
With the start of the summer season, the brand introduces its new collections of Chinkari, Noura, Zemira, Casual Pret, and Luxury.
3- Unstitched Collection
They have a wide range of unstitched summer and lawn collections.
4- Ready-To-Wear Collection
One can't go wrong with their ready-to-wear collection. From Print Pret to Cambric fall, you can find everything here. The brand never compromises on quality and always comes with quality material.
5- Luxury Collection
Whether you want luxury unstitched or luxury Pret, you can always consider this brand to make your events joyful. Their quality material and color selection are always top-notch.
6- Western Wear
If you have been searching for the best western outlets, here is the best recommendation for you. Zeen brand also deals in western wear and always introduces trendy Tops and skirts for girls. Apart from that, they also have sweaters, cape shawls, Denim and formal jackets, and whatnot.
They also have unstitched and stitched trousers, bottoms, pants, etc.
7- Accessories
They also have a wide collection of beautiful clutches, Masks, Jewelry pieces, Camisoles, and other items that goes well with your selected articles. You can complete your shopping under 1 roof as they have all the required items for their clients.
Zeen Woman Policies
Let's have a look at all the policies that the brand has introduced and strictly follows.
1- Shipping Policy
Domestic Shipping: Amazingly the brand is providing you with a free nationwide shipping policy. You do not need to pay an extra amount in order to get your desired article. The delivery will be sent to you within 3 or 5 working days. However, the days can vary.
International Shipping: For international clients, the shipping cost depends on the place where the delivery would be sent and the number of purchases that the clients have made. The international shipping is hopefully done within 5 to 7 working days.
Return and Exchange Policy: There is no return policy for all international clients. However, in case the article goes wrong or you are facing a size issue, you can contact their email address so that they can accommodate you.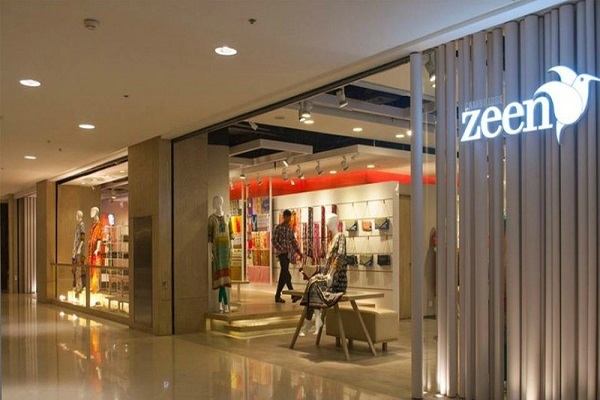 2- Privacy Policy
The brand never discloses your personal information to a third party. The purpose of collecting all the information is to make your future experience better. The information they gather includes your name, contact number, email address, billing procedure, and shipping address. The information remains safe with them and it is never given to an unofficial person.
The information is also collected to deliver the required item that you have asked for. You are also notified regarding new collections or sales on your contact number and email address to keep you fully aware.
3- Return Policy
Zeen woman brand ensures not to disappoint their customers so they have made their return and exchange policy. There are a few items that you can exchange while a few items are unexchangeable.
Items that Can be Returned: The items that you want to return should be in their original form. Furthermore, you have to return them within 15 days of purchase after which you are not allowed to do so. The packaging should be in the right shape and you must have the receipt of that particular product. If you fulfill all these points, you can exchange or return your product.
Items that can't be Returned: If you want to return the item that you have purchased from the sale, you are not allowed to do it. If the product is not complete or the packaging has been torn, you can't return it. Furthermore, if you have customized the product in terms of size, you can't return that.
Zeen Woman Contact Number
Email: [email protected]
Contact Number: 03361119336
Also, Check
Social Media Handle
https://www.facebook.com/zeenwoman/
https://www.instagram.com/thezeenwoman/