The Port Qasim, also known as Qasim Port Authority or Port Mohammad Bin Qasim, is a seaport situated in Karachi, Sindh, on the Arabian Sea coastline administered by the Ports & Shipping Secretary. It is 2nd busiest port in Pakistan, managing almost thirty-five percent of the nation's cargo.
Karachi Port and Port Qasim are the country's busiest ports and handling more than ninety percent of Pakistan's external trade. The total area of the port is twelve-thousand acres, and several industrial zones function within it.
Besides KESC (Karachi Electric Supply Company) Bin Qasim Power Plant and PSM (Pakistan Steel Mills), almost eighty percent of Pakistan's automotive industry is situated at Port Qasim. The article contains every information about this port, including Port Qasim History.
| Title | Description |
| --- | --- |
| Information | |
| Location: | Karachi, Sindh |
| In Urdu: | پورٹ قاسم |
| Federal Minister (Ports & Shipping): | Mr. Mir Hasil Khan Bizenjo |
| Fax No: | +92 21 34730108 & +92 21 34730109 |
| Telephone: | +92 21 99272111- 30 & +92 21 34730101- 3 |
| Opened: | September 1980 |
| Owned By: | Ministry of Ports and Shipping and Government of Pakistan |
| Type of Harbor: | Artificial |
| Land Area : | 12,200 acres |
| Available Berths: | 12 |
| Employees: | 1,855 (1,576 Staff and 279 Officers) |
| Chairman: | Agha Jan Akhtar |
| Vessel Arrivals: | 1,238 (FY 2008-09) |
| Annual Cargo Tonnage: | 16.6 million metric revenue tons, including 5.429 million MT of dry cargo and 11.185 million MT of liquid cargo (FY 2008-09) |
| Container Volume Annual: | 681,000 [TEU]s with tonnage of 8.419 million MT (FY 2008-09) |
| Tidal Variation: | 0.5 to 3.5m (at channel mouth and port) |
| Deadweight Tonnage: | 75,000 DWT |
| Ranking: | 121st busiest container port (TEU Container Traffic)in 2007 |
| Mr. Muhammad Saqib: | Secretary |
| Mr. Nouman Bashir: | PS to Minister (P&S) & Manager Liaison Office Port Qasim |
| Mr. Asad Rafi Chandna: | Director General (P&S) |
| Mr. Mathar Rana : | Joint Secretary, Ministry of (P&S) |
| Website: | http://www.pqa.gov.pk/ |

Port Qasim History
In the 1970s, under PM Zulfiqar's program for setting heavy industries and economic reforms, Pakistan's 1st steel mill was founded near Karachi's Southern city. It was also planned that a purpose-built specialized port facility would be established for handling massive imports of the raw materials to produce steel by PSM (Pakistan Steel Mill).
Besides fulfilling future strategic needs and economic demands, the port also reduced overcrowding at Karachi Port, the only Pakistan seaport. The port was called 'Port Mohammad Bin Qasim' on Muslim General Mohammad Bin Qasim's name occupied coastal regions of Sindh and Daybul around 712 CE.
Vision and Mission
Port Qasim is a modern, fully-integrated port and dynamic port facility, a preferred site for its stakeholders and business partners facilitating combined development contributing to Pakistan's economic progress and shared prosperity.
Functions
PQA is mainly a service-oriented organization and provided shore-based services and facilities to concerned agencies and shipping lines in the form of terminals/berths, godowns, cargo-handling equipment, adequate depth of water in the channel, and storage areas and is providing facilities for secure day & night vessels' transit.
Board Members
Rear-Admiral Retired Syed Hassan-Chairperson
Musaddaq-Board Member
Mehmood Baqi-Board Member
Ali Ajmal-Board Member
Zafar Masood-Board Member
Hussain Islam-Board Member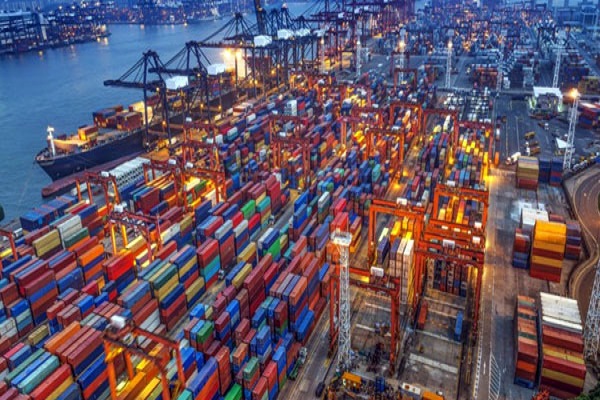 Port Qasim Location
This port is situated in Bin Qasim Town's neighboring zone, in Malir district's Southern part. It is located at the old channel of River Indus at a distance of thirty-five km East Karachi. The geographical location of Port Qasim finds it in the vicinity of to main shipping routes. The way to this port is along a forty-five km long channel that gives safe navigation for the vessels more than seventy-five thousand tons DWT (Deadweight).
The location makes it well-connected to the country's transportation infrastructure. It is only fifteen kilometers away from the national highway giving direct entrance to the hinterland via road. A fourteen-kilometer railway track present inside the terminal connects it to the railway network via six railway tracks.
Drigh Road Airport (now Jinnah International Airport) is located twenty-two kilometers away. The residential area of Port Qasim is the neighborhood of Karachi's Bin Qasim Town.
Establishment of Pakistan's 1st IC3 Facility
The 1st IC3 facility (Integrated Cargo Container Control) of Pakistan is being built at Port Qasim. The United States Customs & Border Protection and Pakistan Customs jointly invested more than eight million US dollars in this project. This program is launched to increase international sea trade security keeping in view the 9/11 security problems.
This IC3 program visualizes joint inspection of US-bound containerized freight from Pakistan through a live video attachment by US and Pakistani customs authorities. After reaching US ports, US customs don't re-examine screened or checked cargo. This facility is supporting trade by reducing the cost and time of the shipments.
Environmental Issues
The port is situated on the North-West edge of the Indus River Delta system. This system is characterized by mudflats, narrow and long creeks, and the Arabian Sea mangroves. In 1972 there were eight species of these mangrove trees in Pakistan, from which only four thrived.
Various species of terrestrial mammals, birds, reptiles inhabit this area. Increased industrial activities and shipping are a constant threat to these animal species.
Protection of Mangrove Trees
The World Wide Fund for Nature (WWF) has taken the initiative to conserve mangrove trees recognizing the economic, ecological, and social worth of mangrove forests present in Baluchistan and Sindh. This project is intended to save degraded forests of mangroves in Korangi by involving the school children, community, and stakeholders like Forest Department, Port Qasim Authority.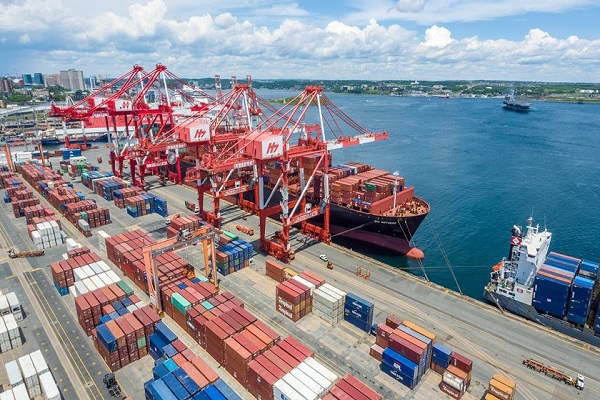 Tasman Spirit Ran Aground
In Aug 2003, 'Tasman Spirit,' a Greek registered oil tanker, ran aground. It led to the killing of a large number of turtles and fishes and mangrove forests. Dozens of individuals suffered nausea. It was doubted that this tragedy would harm coastal life in the Port Qasim region; fortunately, no significant loss occurred near Phitti Creek.
Pollution Free CCCT
PQA (Port Qasim Authority) announced the signing of an agreement to establish pollution-free CCCT (Coal, Cement, & Clinker Terminal) worth one-hundred and seventy-five million dollars handling more than 8-million tons/year. This initiative would protect our environment from irreparable harm and nearby populations' health and port workers from severe respiratory ailments.
Major Commercial & Industrial Projects
KESC Thermal Power-Plant
Engro Asahi-Poymer Plant
Indus Motors Automobile Plant
IFFCO Pakistan
PPTA Plant
Bin Qasim Fertilizer Plant
BOC Gases, United Kingdom
Engro Chemicals
Facilities
Medical Facilities
Ship Repairs
Waste Reception Services
Airport
Storage
Bunkering
Equipment for Mechanical Handling
Railway Yard
LCT (Liquid Cargo Terminal)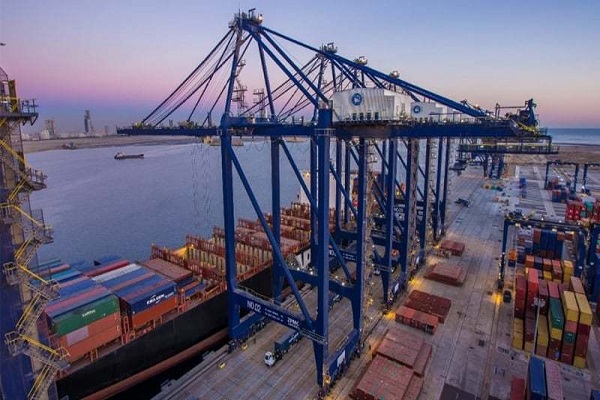 Project Glow Green
On 20th Dec 2017 PQA, IUCN, Engro Foundation, PIBT (Pakistan International Bulk Terminal), FWQ (FELDA WESTBURY Qasim Private) jointly inaugurated 1st 'Business & Biodiversity Platform' (BBP) at Port Qasim. BBP is a unique and innovative platform concentrating on the conservation of nature via the support and assistance of the private sector.
Objectives
Development of feasible urban forestry
Enhance port area's aesthetic value
Restoration of native ecosystem and flora
Counter urban-heat island and air pollution effect
Raise environmental awareness among the public
PROJECT OVERVIEW
Development of an afforestation strategy for PQA
Raising of nurseries or planting stocks
Engagement of experts to post-planting care and overseas implementation
Engage members in awareness campaigns and ceremonial planting
Management and solution of solid waste within the area of Port Qasim
Establishment of combined effluent and sewerage treatment plans
Port Qasim Industries
Agha Steel
Procon Engineering Private Limited
Nestle Pakistan Private Limited
Mac Pack Films
Master Motors
Meskey and Femtee Trading Organization
Tri Pack Films Ltd
Engro Asahi Polymer Plant
Total Atlas
Astro Plastic Private Limited
Linde Ltd
Lotte PTA Plant
National Foods
Ulker Private Limited
Fauji Fertilizer Bin Qasim Ltd
Pak Arab Refinery
Indus Motor Company
Mapak Edible Oil Refinery
P and G (Procter and Gamble)
Port Development Status
All the projects at this port are under the private sector and are not costing a penny to Port Qasim Authority.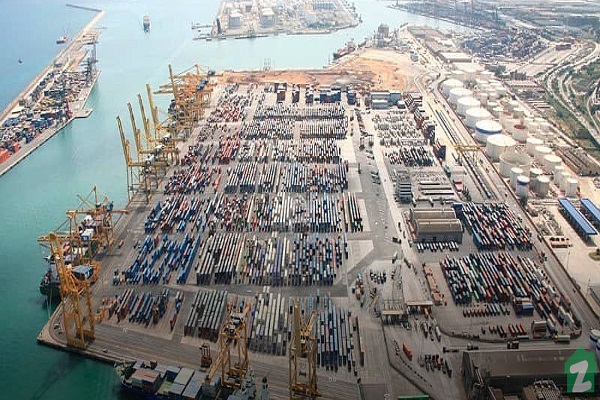 Second Container Terminal
Starting date-Jan 2011
Capacity-Fourteen million tons/annum
Estimated Cost-211 million US dollars
FAB Fertilizer and Grain Terminal
Starting date-26th Oct 2010
Capacity-Four million tons/annum
Cost-135 million US dollars
Liquid Cargo Terminal (LCT)
Starting date-14th Aug 2009
Capacity-4 million tons/annum
Cost-15 million US dollars
Coal Clinker and Cement Terminal
Starting date-6th Nov 2010
Capacity-8 million tons/annum
Cost-180 million US dollars
LNG Terminal by Granada
Starting date-2012
Capacity-3.5 million tons/annum
Cost-274 million US dollars
Contact Information
Bin Qasim, Karachi-75020, Pakistan.
PABX Numbers 92-21-99272111- 30 and 92-21-34730101- 3
Fax # 92-21-34730108 and 92-21-34730109
Website: www.pqa.gov.pk
 Email:  [email protected]/[email protected]