The Ordinary Brand
The Ordinary is a rapidly expanding collection of treatment modalities that are offering known, clinically effective technologies positioned to increase communication integrity and pricing in skincare. This brand was established to honor integrity in its purest and most authentic form. Its product is innovative not because of the known technologies it employs, but because of its integrity and honesty.
In short, the brand is 'Clinical preparations with integrity.' Dermatologists, industrialists, and people with skincare obsession all like this brand, which is known for its straightforward and simple formulations that contain the most effective and tried actives in the market.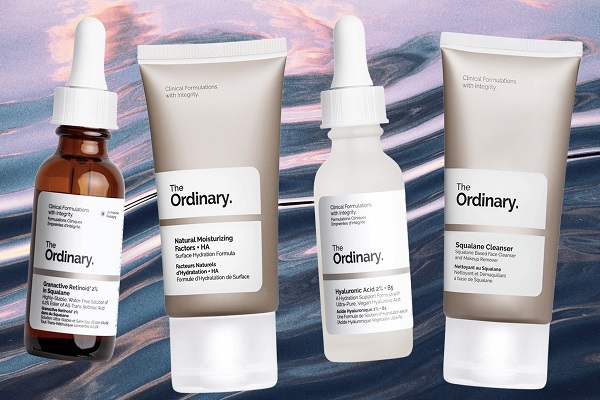 The Ordinary Products
These are the best The Ordinary products listed below:
Hydrators and Oils
Marula Oil
Moroccan Argan Oil
Chia Seeds Oil
B Oil
Squalane Oil
Borage Seeds Oil
Sea Buckthorn Fruit's Oil
Hyaluronic Acid
Amino Acids
Marine Hyaluronic
Retinols and Retinoids
Retinol2 percent, 0.5 percent, 1 percent in squalane
Granactive Retinoid 2 percent, and 5 percent in squalene
Antioxidants
Pycnogenol
EUK 134
Alpha Lipoic
Resveratrol and Ferulic Acid
Direct Acids
Alpha Lipoic
Glycolic Acid
AHA 30 percent Peeling Solution
Azelaic Acid
Lactic Acid 10 percent
Lactic Acid 5 percent
Mandelic Acid
Salicylic Acid
Salicylic Acid 2 percent Anhydrous Solution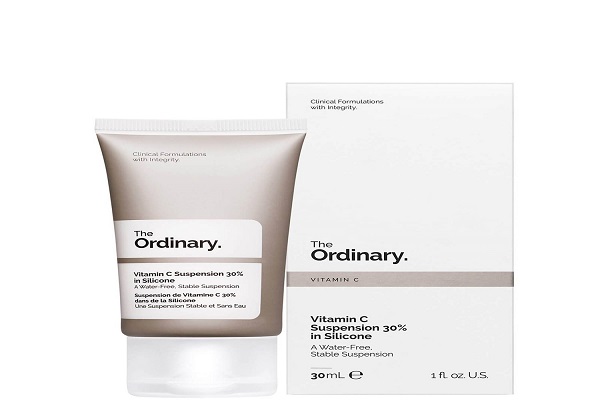 The Ordinary Vitamin C
Ascorbyl Glucoside 12 percent
Ascorbyl Tetraisopalmitate 20 percent
100 percent L-Ascorbic Acid
Magnesium Ascorbyl Phosphate 10 percent
Vitamin C Suspension 23 percent+ HA Spheres 2 percent
Vitamin C Suspension 30 percent in Silicone
Ethylated Ascorbic Acid 15 percent Solution
Ascorbic Acid 8 percent + Alpha Arbutin 2 percent
More Molecules
The Ordinary Caffeine Solution (eye care)
Niacinamide Powder
Alpha Arbutin
The Ordinary Niacinamide
Peptides
Matrixyl
Buffet
Argireline
Hylamide Sub Q Skin
Buffet + Copper
Hair Care/Cleanser/Sun Cream
Squalane Cleanser
The Ordinary Hair Serum
Mineral Ultra Violet Filters SPF 15 and SPF 30
Multi-Peptide Serum for Hair Growth
Makeup
Serum Foundation
Coverage Foundation
Silicone Primer
Fluid Primer
The Ordinary Concealer
The Ordinary Cleanser
The Ordinary Top/Best Sellers
The top sellers of this brand are:
Alpha Arbutin
Glycolic Acid
The Ordinary Buffet Serum
Niacinamide
Squalane Cleanser
Natural Moisturizers
Rose Hip Seeds Oil
Ultra Violet Filters SPF-30
Copper+ Buffet Peptides
Hyaluronic Acid
Skin Benefits
The brand products are effective in targeting the following skin issues:
Wrinkles
Textural irregularity
Uneven Tone
Skin Repairing
Tames Frizz
Sensitivity
Rosacea
Irritation Signs
Aging Signs
Maintenance of Healthy Skin
Puffiness
Inflammation
Redness
Pores
Skin Care Routine
To get effective results The Ordinary skincare routine should be followed that includes the use of different products in a sequence: cleanser, water-containing serums, eye-serums, anhydrous solutions, oil formulations, creams, suspensions, SPF.
The Ordinary Products in Pakistan
The Ordinary-Pakistan began operations in Sep 2019 and has rapidly acquired fame and consumer confidence as the largest supplier of all the products of this popular skincare or beauty brand. It purchases the formulations fortnightly from Deciem and its authorized dealers throughout the world, so customers will constantly get fresh stock. Currently, it is stocking at:
Time Medico
Nadia Hussein Salon
com
Skintech laser center of Dr. Samina
Many other cosmetic stores in Pakistan are offering all products of The Ordinary.
The Ordinary Peeling Solution
AHA (Alpha Hydroxy Acids) exfoliate the uppermost layer of skin, resulting in an even and brighter appearance. BHA (Beta Hydroxy Acids) exfoliate the skin in a more thorough manner to help in clearing pore congestion. This solution with 30 percent AHA and 2 percent BHA provides deeper exfoliation to combat blemishes and improve skin brightness.
With the prolonged application, the formula improves skin texture and decreases the appearance of fine wrinkles. This solution consists of Tasmanian Pepperberry extract that has been investigated to assist minimize discomfort linked with acid usage.
This formulation also contains hyaluronic acid for a soothing effect, black carrot for antioxidant effect, and Vitamin B5 to aid healing.
The Ordinary Owner
Brandon Truaxe who was a cosmetic entrepreneur and computer scientist founded DECIEM in 2012 that served as an umbrella for ten other brands. In Aug 2016 he created DECIEM's 'The Ordinary' beauty product collection with twenty-seven skin-care products, integrating science with low price points. He was pursuing his mission to "promote serious skincare."
Initially, it sold entirely online, soon in other department stores, then it opened approximately thirty company-owned outlets in the United States, the United Kingdom, Canada, Mexico, Netherlands, and South Korea. Nicola Kilner is co-founder of DECIEM and is injecting transparency and passion into the beauty industry.
The Ordinary Benefits
1- Use of Quality Ingredients
This skincare brand was launched to provide results-driven and high-quality products at a reasonable price. The products do not contain mineral oil and parabens and the company does not test its products on animals or hire others to perform its dirty work. Quality ingredients like vitamin C, retinol, peptides, squalene are used in the products.
Acids are applied to improve texture, exfoliate dead skin, and lighten dull complexion.  Both AHAs (alpha-hydroxy acids) like lactic or glycolic acids and BHAs (beta-hydroxy acids) like salicylic acid; work on the skin's top layer, but beta-hydroxy acids work deep into skin pores, which makes them perfect for individuals with spot-susceptible skin.
The Ordinary Retinol is derivative of vitamin A that is beneficial for the skin. It promotes collagen formation, pigmentation reduction, fine line reduction, cell turnover, and pore unclogging. The brand sells Retinol in Squalane in concentrations of 0.2 percent, 0.5 percent, and 1 percent, with a light serum-like texture.
The hyaluronic acid serum contains molecules of hyaluronic acid which penetrate to varying depths. Vitamin B5 acts on the skin surface to improve hydration, reduce the appearance of wrinkles, and make skin smoother. Apply it before creams and oils in the morning and night to add hydration.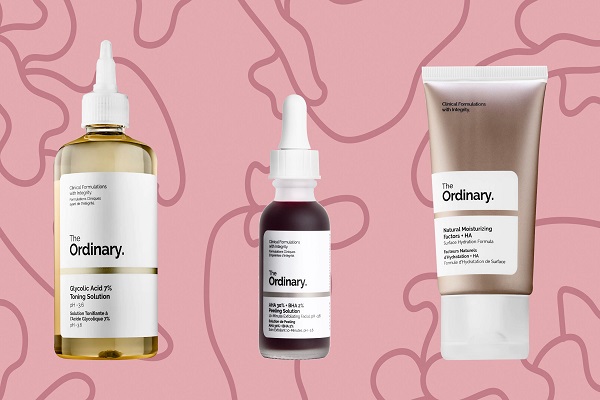 2- Protect the Skin
Antioxidants shield skin from damage caused by free radicals, that can cause premature aging (wrinkles, uneven skin texture, and think lines). They could also protect against internal aggressors such as stress hormones.
The serums by The Ordinary contain highly powerful antioxidants. These should be used every day to protect the skin, especially if one lives in a city or enjoy spending time in the sun. It should be applied after water-containing serums in the morning or night. It can also be combined with a vitamin C serum.
Vitamin C serums brighten and protect the skin. These serums provide silky texture, antioxidant support, and boosts radiance. The oils of different seeds and flowers used in products formulation soothe skin, provide hydration, boost radiance and provide antioxidant support.
The squalane cleanser manufactured by the brand is perfect to be used as an initial step in any skincare routine, it is also a great choice for individuals with sensitive or dry skin. The balm transforms into oil as it is massaged on hands or face, making it ideal for removing makeup while also helping to retain skin moisture.
The Ordinary Promo Code
This brand sells its products at a reasonable price so discounts are rarely offered but the following stockists offer some discounts.
1- ASOS
ASOS often offers a 15% -20 percent discount on products. Because ASOS has multiple websites for each country, the discount offers will vary, so customers should keep checking their newsletters. Furthermore, a quick Google search for "ASOS Discount Coupons" to get student discounts.
2- Cult Beauty
It offers a 10 percent discount on 1st purchase.
3- Escentual Beauty
This UK-based beauty brand offers 20 or 25 percent discount on everything on their website.
Tips for Getting Discount
Subscribe to newsletters.
Always check in to the website as you may be offered a special discount as a member
When a customer adds products to the basket but does not make a purchase right away, the company may send a reminder email with a promo code.
Look for pop-ups on sites that may offer a discount.
Be wary of promotional websites – the codes usually don't work, and others will redirect customers to unapproved websites.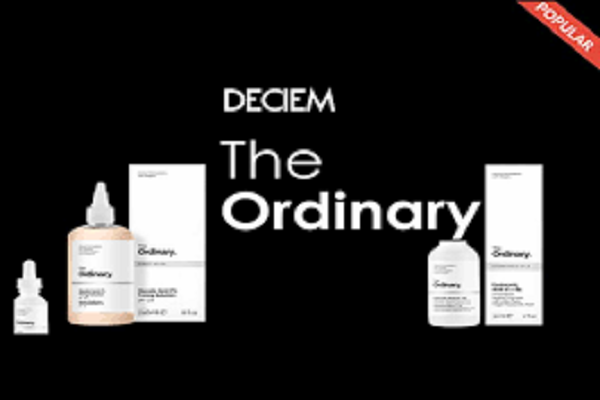 Frequently Asked Questions
Q: Why was The ordinary canceled?
A: The brand's owner Trauxe stopped all operations of DECEIM because of the financial crimes. He posted the news about the closure of DECEIM on social media and accused every employee of DECEIM to be involved in illegal activities including financial crimes.
Q: Why did Sephora stop selling The ordinary?
A: Sephora stopped selling The Ordinary products on its website due to a change in directions from the brand's CEO.
Q: Is Ordinary a good brand?
A: The products are well-formulated, using evidence-based, high-quality components. Another plus point is that products are reasonably priced, making this skincare brand affordable for a wide range of customers.
Q: How to use the ordinary peeling solution?
A: Cleanse face and let it dry. Don't apply to moist skin. Using fingertips, apply evenly around neck and face, sparing the eye region. Allow for not more than ten minutes. Thoroughly rinse with lukewarm water. Avoid its usage on compromised, peeling, or sensitive skin.
The purpose of this low-viscosity peeling solution is to be utilized as a mask. It is not advised to use it more than twice a week. The product's contact with the skin should be minimized. If irritation or redness occurs, discontinue use and visit a physician.
Q: How to use the ordinary products?
A: The brand recommends that water-based products should be applied first, followed by oil-based or anhydrous formulations, and then suspension-based or cream-based formulas.
Q: Where to buy the ordinary?
A: The products could be purchased from retailers, like Amazon, Ulta Beauty, Walmart, Sephora, and ASOS. Boots stores that sell The Ordinary products are Milton Keynes, Bromley, Derby, Plymouth, Dudley, Chelmsford, Hull & Glasgow Fort.
Q: What to use after the ordinary peeling solution?
A: After exfoliating debris and dead skin with a chemical peel the skin becomes sensitive and fragile so, handling the skin with extreme care becomes essential after using peeling solution. A simple skincare routine consists of sun protection, moisturizer, serum, toner, and a cleanser. These products should be healing, hydrating, and mild.
Also, Check
Social Media Handles
https://deciem.com/en-us/theordinary