Medora Brand
Medora is one of the best brands making waves in the cosmetics industry. Offering a variety of excellent quality Medora lipstick, you won't be disappointed by their shade range or finishes. Among so many brands making waves everywhere, Medora is catching attention for its diverse and affordable collection of lipsticks.
One can use one's everyday lipstick to dramatically change their look without ever risking a penny or having to commit to any permanent change. They give you the freedom to choose from various shades, finishes, and even formulas, including semi-matte, creamy & matte. And all for under 500 INR/ USD 4.55, what's not to love?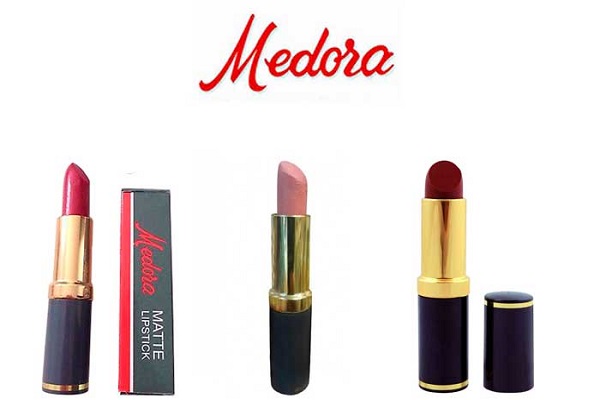 Medora Brand History
One of the best cosmetic companies in Pakistan, the Medora, was established in 1961; its existence is like a household name all over the country. With brands such as "Medora," "Delycia," and "Diplomat," Medora has quickly established itself as a high-quality seller, pleasing many customers with their respective product lines.
This success is owed to the ongoing effort of the team of chemists, who always do everything they can to provide consumers with top-notch products that match or exceed expectations. They have over 200 distributors who help us cover all regions across Pakistan. Medora of London's headquarters is located in M A Jinnah Rd, Karachi, Sindh, Pakistan.
Medora lipstick is the leading brand considered a household name when it comes to lipsticks. They have unique colors, and each time it brings something new to the market that everyone wants to have. Over many years, the brand has impressed millions of people due to its excellent quality products with low prices, outstanding design work, and eye-catching image, making it even more luxurious. The brand has been serving Pakistan since 1961!
Medora Lipstick shades
when it comes to buying makeup, then there are several options. A case in point is Medora cosmetics and lipsticks, one of the leading brands. A wide variety of forms, designs, and colors make up the Medora family, which is affordable enough for everyone.
It also boasts an easy and fun application that makes everyone feel at home with the product. You can get your hands on these lipsticks by looking at the Medora lipstick shades chart. Here some number of shades are:
1- Demure Matte lipstick 561
Medora demure matte lipstick is a unique product created by Medora. The main feature of this Medora Lipstick is that it gives more pigment to the lips. It gently offers lips the hold they need to make them gorgeous and attractive. However, it does this in a creamy matte way rather than presenting itself as the conventional hard-edged matte that can be highly uncomfortable for skin when used too often.
It's important not to overlook a lipstick like this, which also moisturizes the skin around the mouth and makes sure lips stay soft and supple throughout the day. Various Medora Matte lipstick shades are being sold excessively.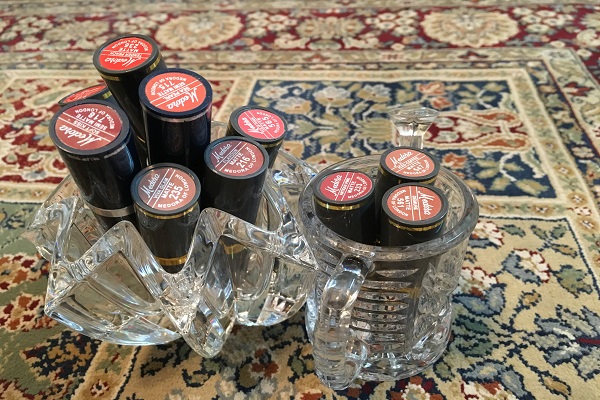 2- Crushed rose 217
The crushed rose from Medora is another well-known lip color with a beautiful pinkness that makes it easy for women to remain chic and classy. Unlike matte shades, this one offers your lips a softer, smoother appearance that still allows them to stay vibrant and stand out from the crowd. It's beautiful how it moisturizes lips, so they don't feel dry like most colors do after a few hours of wear.
3- Medora's red diamond lipstick 257
Medora's red diamond lipstick is unique. The color is shiny, and it can be considered the most popular shade of red. That's because everyone loves classic red lips, after all! It helps that this shade of red lipstick is a traditional texture and that it stays on for longer than a regular lipstick which has a creamy feel to it.
Some people have even called this shade of Medora Red 257. Medora's red diamond is Medora's bestselling lipstick color, with a creamy and subtle texture in matte. It perfectly frames women's lips in rich and velvety red. It comes as no surprise then that this shade continues to top the charts season after season!
4- Gypsy Rose 222
Gypsy Rose is the favorite shade of both teens and ladies alike. Many like the color because it's darker than red diamond but lighter than the ruby rose. The two-toned color adds a gypsy and rosy look that makes your lips appear gorgeous.
It does not wear off in just a couple of hours, unlike other lipsticks, but stays for up to 24 hours on your lips without smudging or fading away. This lipstick not only gives you a pleasing appearance but also provides plenty of moisture throughout the day while keeping your lips looking plump and healthy!
5- Red revival 206
Red revival falls within the red color spectrum. With a deep, sophisticated color, it has been the preferred shade of women for many years now. It derives its name from its timeless nature and relevance in pop culture. Medora is widely recognized as one of the first lipstick brands to release matte shades – among them being this very particular hue – which is arguably the most sought-after lipstick of its kind to date in terms of popularity and quality!
Medora lipstick shades chart
Lipstick type
color Name
Number
Medora Matte Lipstick              
Chocolate
22

Medora Lipstick Matte

 

Medora Lipstick

Cherry Lips

glossy

571

42

Medora Lipstick
glossy
39
Medora Lipstick                                                             
glitter
G-824
M. lipstick
glossy
25

M. Matte lipstick
captive

 

562

Medora Matte lipstick

beloved
559

M. Matte Lipstick
smiles
581

Medora Matte Lipstick
Gold dust
291

M. Lipstick
glitter
G-824

Lipstick Medora
Baby pink
563

Lipstick Medora
Gypsy Rose
222
L.Medora

 

Saffron
  213
L.Medora

 

Stylista
219

L.Medora

 

Coffee
225
L.Medora
Iced Coffee
547
Medora Lipstick Price in Pakistan
The Medora Lipstick price is set according to the type of store you get it from since several different places sell this lipstick brand, which can range in price depending on the kind of store it was purchased at. Generally, a significant store sells these Medora lipsticks for Rs. 150 or less, while smaller pharmacies will vary in their prices but still be affordable at Rs. 100-120.
This brand has been priced purposely to fit into most people's budgets easily and still provides excellent effectiveness and return on value for your money!
Frequently Asked questions
Q: How many shades are available in Medora lipsticks?
A: Medora brand with lots numbers of shades is available.
Q: What is the price of Medora Lipstick in Pakistan?
A: The price of Medora Lipstick starts from 150 depending on the shade and mart from where you are buying.
Q: Is Medora a Pakistani brand?
A: Medora is a leading Pakistan brand with the best quality products.
Q: What is the best brand in lipsticks?
A: You can get many options when it comes to lipsticks, and Medora is undoubtedly one of them.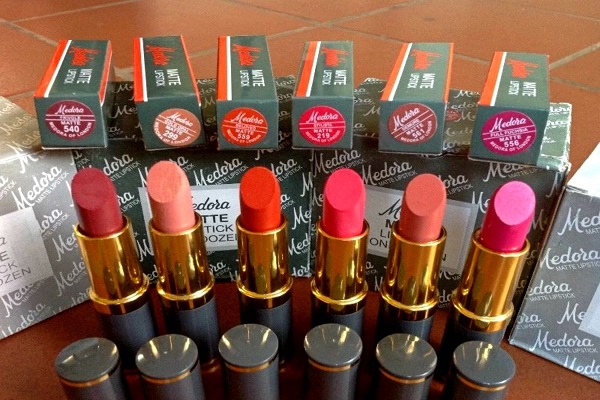 Also, Check
Social Media Handle
https://www.facebook.com/Medora/
https://www.facebook.com/Medoralipsticks/