Sheikhupura is an industrial city in the northwest of Punjab province, Pakistan. The city is also the administrative headquarter of the Sheikhupura district and is approximately 38 km from Punjab's provincial capital, Lahore.
The town is famous for its historical monuments and also known as the city of Mughals, where emperors come for hunting. The city is also well-known for its booming industry.
The city is the birthplace of several notable politicians, sportsmen, and artists such as Punjabi Sufi poet Syed Waris Shah. This article contains every detail about the city, including Sheikhupura History.
| Title | Description |
| --- | --- |
| Information | |
| Location: | Pakistan |
| In Urdu : | شَيخُوپُورہ |
| City Council: | Government of Punjab |
| Type: | Capital of Sheikhupura District |
| Local Language Name: | Urdu is the first language of 1.1% |
| Province: | Punjab |
| Coordinates : | 31.715°N 73.985°E |
| District: | Sheikhupura District |
| Region: | Punjab |
| Elevation: | 236 m (774 ft) |
| Union councils: | 51 |
| Language | |
| Official Language: | Urdu |
| Native Language: | Punjabi |
| Other Languages: | Urdu.Punjabi.English |
| Government | |
| Type: | Government Of Punjab |
| District Coordination Officer: | Arqam Tariq |
| Area | |
| Total Area: | 5,960 km2 (2,300 sq mi) |
| Population | |
| Total Population: | 3,321,029 (1998) |
| Time zone | |
| Time zone: | PST (UTC+5) |
| Codes | |
| Postal code: | 39350 |
| Dialing code: | 56 |
| Vehicle registration: | Three letters beginning with S and random four numbers |

Sheikhupura History
Sheikhupura is a historical place. Several rulers, such as Mughal emperors, Sikhs, and British, have ruled this city. Jahangir founded it along with the famous Sheikhupura Fort in 1607. Its old name was Kot Dayal Das. Historians also mention two more titles for this city; Virkgarh or Singhpuria, later renamed by Jahangir as  Sheikhupura.
The city is famous for its historical places such as Qila or fort Shaikhupura. This fort was built by the son of Mughal emperor Akbar the Great, Jahangir. The name of this fort is attributed to Jahangir's nickname, Sheikhu.
Before Partition
Under Sikh reign, the city was renamed again as Singhpuria. Before the partition of the sub-continent in 1947, a sizeable Sikh population was living here. There are several  Sikh Gurudwaras throughout the city. After the decline of the Sikh empire, Lehna Singh captured the town in 1799.
The Singh rule lasted until 1847, when the British conquered this region. Because of Muslim majority in the city, this region was made part of Pakistan instead of being annexed with Nankana Sahib, India.
Geography
Geographical coordinates of the city are 31° 42' 47″ N(latitude) and 73° 58' 41″ E (longitude), and it is 774.27ft (236 m) above sea level. The city's total area is 75 km2 (29 mi2), and the metropolitan is 3,030 km2 (1,170 mi2) in length.
Sheikhupura Climate
The climate of the city is similar to other cities in the province of Punjab that observes all four seasons. The summers, which last for approximately three months, are hot, humid, clear. The average temperature may rise as high as 50°C. Throughout the year, the weather may vary from 7.22°C to 43°C.
Winters are short and usually last for nearly 2.3 months, with an average temperature of 12°C. The rainy period approximately lasts for 9.5 months resulting in average annual rainfall of 139.7 mm.
Population
The city is home to 473,129  people, according to the 2017 census. It is the 16th highest populated city in Pakistan with a population density of 6,300/km2 (3914.64/mi2).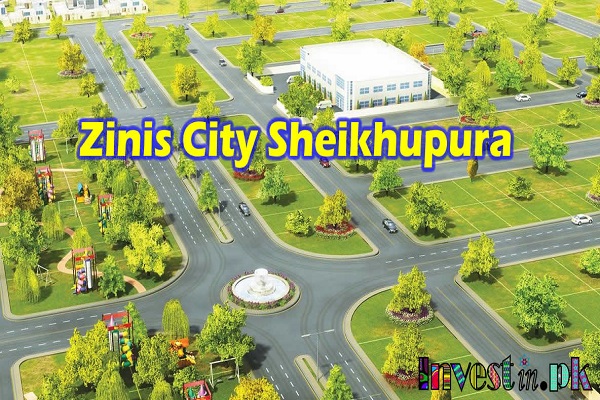 Sheikhupura Culture
Because of its proximity to Lahore, Lahori culture is dominant in the city. People enjoy and cherish events such as Mela, Cattle Show, Basant, and theater. Traditional attire, Kurta-Shalwar, Dhoti, Chadar/Dupatta, & Turban, is mostly preferred. Nankeen Lassi is their favorite drink. Shag with Roti is a much-loved food.
Education
The educational trend in the city is gradually improving. According to the Punjab government's statistics, the literacy rate is approximately 43.6%. The number of educational institutions in the city highlight this aspect. Following are among some of the well-known institutions in the city:
Beaconhouse School System
Lahore Grammar School
College of Commerce
College for Women
Degree College
Postgraduate College
Hajvery University
Oxford International College of Commerce
Prime College of Commerce
Punjab College of Commerce
Punjab College of Science
Sheikhupura College of Commerce & Information Technology
The City School
The Superior College
University of Central Punjab
Sports
People like cricket most. There is a cricket stadium in the city that has hosted two international Tests and two international  ODIs so far. Locals enthusiastically watch and play:
Cricket
Football
Hokey
Pigeon Sports
Economy
Its proximity to the provincial capital, Lahore, and a network of roads connecting it to cities such as Faisalabad, Sargodha, and Sargodha, providing Sheikhupura with better economic conditions. The city is one of the significant contributors to the overall economy and GDP of Pakistan.
Industries in the city are the primary source of revenue generation. The employment rate in the region is healthy compared to other nearby areas, and it is a significant source of income for people of the city and the people of the surrounding areas. The industrial sector is instrumental in contributing 45% of total employment and 68% to the GDP.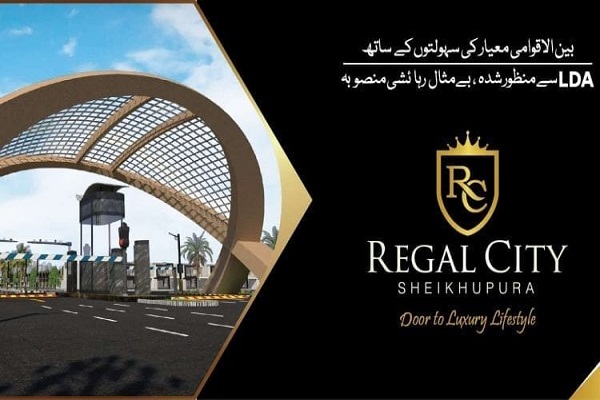 Industry
The industrial area of the city was established before the partition of the subcontinent. This industrial zone kept on flourishing even after 1947. The industrial site contains several small, medium, and large size industries providing employment opportunities and a handsome amount of revenue to the overall economy of Pakistan.
The industrial zone and outskirts of the city have many vegetable oil & ghee units, flour mills, solvent extraction units, and rice mills. Other industrial companies located in the region are:
Agriculture tools manufacturing
Automobile industry
Cable industry
Chemical industry
Cycles manufacturing industry
Engineering & services industry
Ethanol industry
Flour industry
GI Pipe industry
Leather industry
leather shoe, jackets, and belts industry
Motorcycle manufacturing industry
MS pipe industry
Paper and Board industry
Pharmaceutical industry
Poultry and animal feed industry
Power generation unit
Polyvinyl chloride (PVC) cable industry
Polyvinyl chloride (PVC) pipe industry
Rayon producing industry
Rice Processing industry
Soap industry
Stainless steel industry
Steel Rerolling industry
Stone and marble grinding industry
Textile manufacturing industry
Tractor manufacturing industry
Agriculture
The soil is conducive for growing crops such as rice, wheat, sugarcane, guava, and various vegetables and fruits.
Tourism
Hiran Minar Tomb (17th-century Mughal era complex)
Qila Sheikhupura (built-in 1607)
Khanpur Canal
Shrine of Syed Waris Ali Shah
Sheikhupura Fort (built by Emperor Jahangir in 1619 AD)
Sheikhupura Stadium
Sacha Sodha
Tomb of Mian Muhammad Sharaqpuri
Sheikhupura Languages
People can communicate through:
Travel
The city is linked with Faisalabad through Faisalabad-Lahore road. Motorway M-2 and M-3 are connecting the city with other cities. A network of several roads is available for by-road travelers such as:
T Road Faisalabad.
T. Road Gujranwala
T Road Lahore
T. Road Sargodha
The railway station at the city connects the city with the outside world through a network of railroads. The railway station serves as a railway junction for trains traveling to other cities such as Faisalabad, Lahore, and Shorkot. Airports near the city includes
Allama Iqbal International Airport (LHE), 63 km
Faisalabad International Airport, Faisalabad (LYP), 114 km
Sialkot Airport, Sialkot (SKT), 140 km
Sheikhupura Postal Code
Postal Code: 39350
Area Code:  056