Iqbal Masih was enforced to do child labour in place of his mother as his mother was unable to return the loan taken by the factory owner. These circumstances and poverty led him to work in a factory. But due to the owner's cruel behaviour, he got the courage to escape from work and also helped other child labourers in getting freedom. This article has every detail about him, including Iqbal Masih Biography.
| Title | Description |
| --- | --- |
| Personal | |
| Name: | Iqbal Masih |
| In Urdu: | اقبال مسيح |
| Famous As: | Fought against child labor |
| Nationality: | Pakistani |
| Education: | Bonded Labour Liberation Front (BLLF) school |
| Religion: | Christianity |
| Profession: | A labour at a carpet weaving shop |
| Awards : | He received many awards for his bravery |
| Born | |
| Date: | 1983 |
| Place: | Small village on the outskirts of Lahor |
| Family | |
| Parents: | Saif Masih and Inayat bibi |
| Died | |
| Date: | 16th April 1995 |
| Rest Place: | Pakistan |

Iqbal Masih Biography
He was another name of courage, bravery, valour, determination and, perseverance. In the age of ten, only he worked and fought like a brave soldier not only for himself but also for his age fellows. He didn't give up in front of hurdles, and corrupted system instead stood with courage in front of cruel capitalists.
He was killed in 1995, but the initiative taken by him for child labourers are still helping them. No one could forget his courage and, efforts for oppressed and helpless children.
Iqbal Date of Birth
He was born in 1983 in Lahore.
Education of Iqbal
He attended BLLF (Bonded Labor Liberation Front) school and completed a four-year education in two years.
Iqbal Masih Family
He belonged to a low-income family.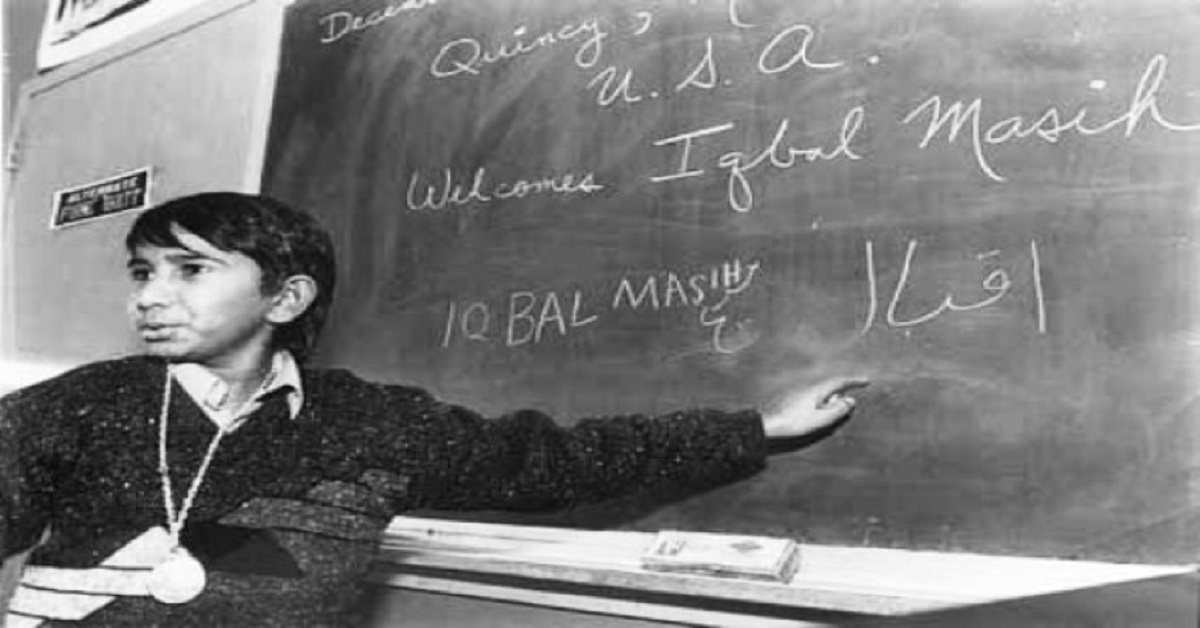 Child Labor 
His mother worked in a carpet factory. When Iqbal was four years old, the factory owner forced him to work instead of his mother. Because his mother had taken a loan of 600 rupees which she could not repay due to illness and in return, Iqbal had to hand over to the factory owner. From such a young age, he began to face the ugly side of life.
Escape From Slavery
Because the factory owner used to provide him with one meal a day and forced him to work 14 hours a day all week, the uprising was born in his mind, so he broke the chains of slavery and fled in 1990.
But since the factory owner was influential, he was soon arrested after bribing the police. After being tortured by police for a few days, he was re-arrested to work in a factory.
Access to Child Labor Organization
This time the workload was increased, but a year later, he managed to escape again. This time, fortunately, he reached out to the anti-child labour organization, which freed him from the shackles of slavery in the light of Pakistani law.
Later, he led the release of about 3,000 young labourers like himself. When the world heard the news, Iqbal, who was less than four feet tall even at the age of eleven, was shocked.
Leader of Child Liberation Movement
He founded the first children's liberation movement at the age of 10, a party called Bonded Child Liberation. He became a leader, the ten-year-old leader who freed thousands of children from capitalist factories and, kilns.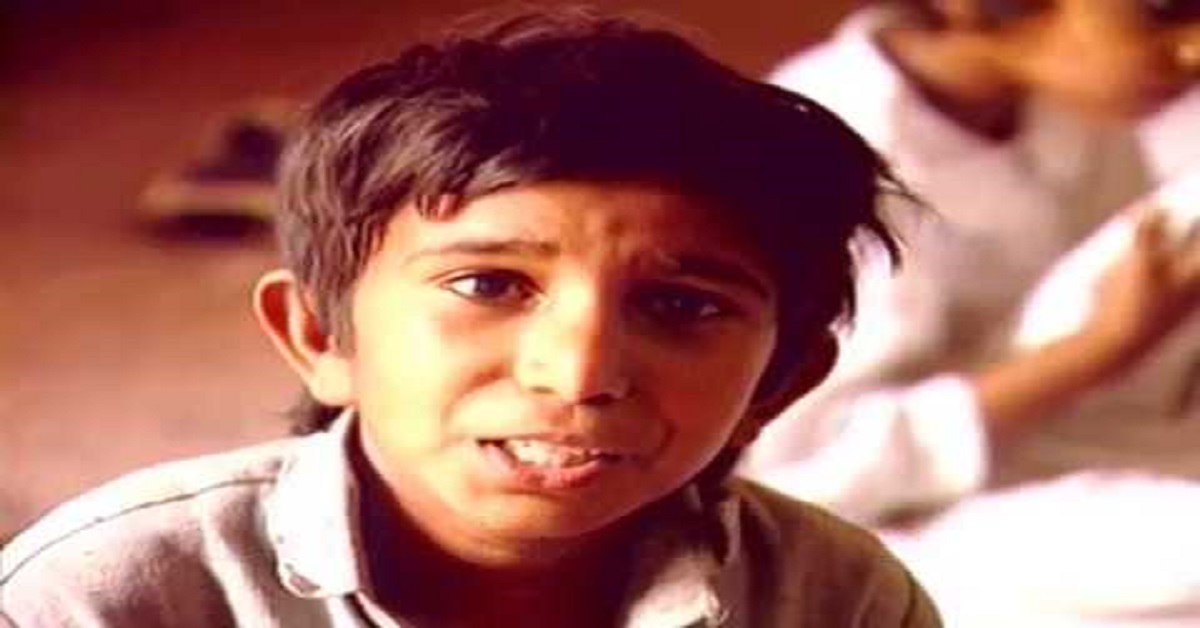 Rewards and Appreciation
He was awarded the Global Reebok Youth in Action Award for an annual scholarship of 15,000 US dollars. At the same time, Brandeis University announced that he would receive a free education when he reached college age.
He was invited by international children's rights organizations to talk to schoolchildren, first in Sweden and then in the United States, where local school students set up a fund at their own expense, which is still in Pakistan today running twenty children's schools.
At the same time, he received an education equal to four years in two years, even though he looked much younger than his peers, but his determination was huge.
Legacy
Iqbal Shaheed Children's Foundation
After his death, local youth founded Free the Children in Canada, and the 'Iqbal Shaheed Children's Foundation' was launched to bring forced child labourers to the light of knowledge.
Iqbal Masih Award
In 2009, the US Congress launched the annual 'Iqbal Masih Award' which is given annually to one of the world's leading human rights activists.
Homage by Kailash
In 2014, when Indian citizen Kailash Satyarthi was awarded the Nobel Peace Prize, he also paid homage to Iqbal in his speech.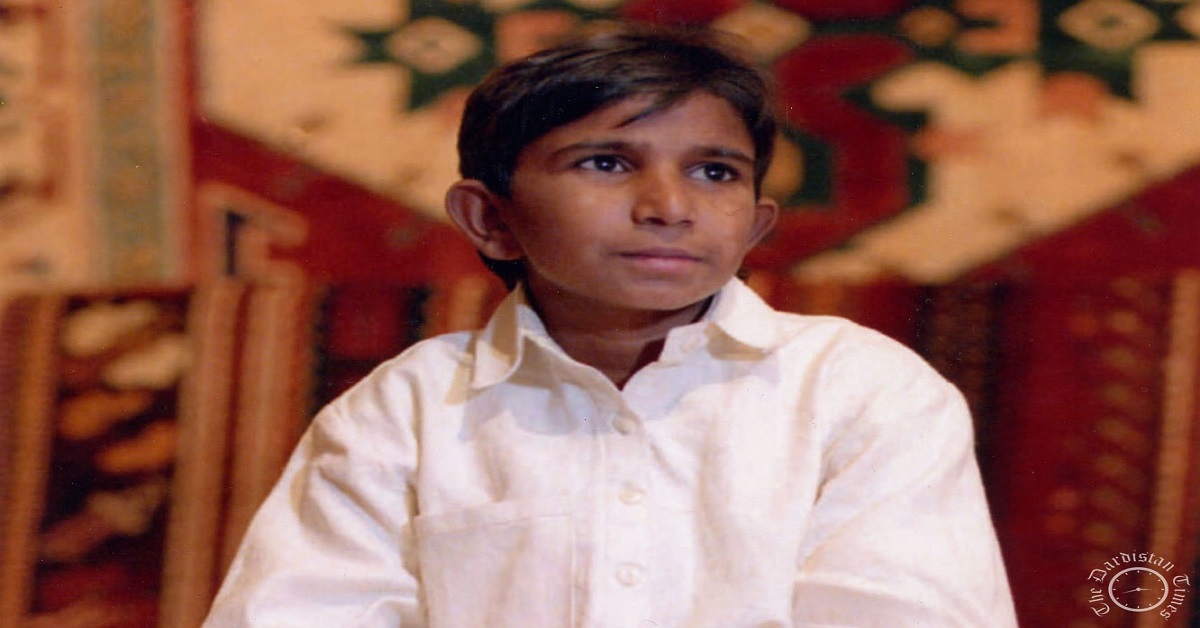 Iqbal Masih Book
It is also mentioned in the novel by the Italian author Francisco de Adamo. In the novel, the story of Iqbal is narrated by a legendary character a girl named Fatima in this way 'All of us children were forgetting everything in our childhood days, and we had nothing left in our minds except to make carpets.
One day Iqbal joined our lives, and then everything changed. Anne Lavery has translated the same novel into English.
Iqbal Masih Death
When he returned to his hometown of Rakh Bowli from the United States in 1995, on April 16, while he was cycling, unknown individuals opened fire, killing the innocent angel.
No one knows who did this sinful act. Some say that he was killed by the same businessman with whom he worked as a child, while others believe that a local farmer did not like his excellent name.