Bilawal Bhatti is a Pakistani international cricketer who is an all-rounder. He is a right-hand batsman as well as a medium-fast bowler who showed his exceptional batting skills and had an excellent controlled line and length in bowling with quick wicket-taking ability in domestic cricket. This article has all the information about Bhatti, including Bilawal Bhatti Biography.
| Title | Description |
| --- | --- |
| Personal | |
| Name: | Bilawal Bhatti |
| In Urdu: | بلاول بھٹی |
| Famous As: | Cricketer |
| Nationality: | Pakistani |
| Residence: | Muridko, Punjab |
| Religion: | Islam |
| Profession: | Cricketer |
| Height: | 5 ft 6 in (1.68 m) |
| Website: | https://twitter.com/007bilawal |
| Born | |
| Date: | 17th September 1991 |
| Place: | Muridko, Punjab |
| Family | |
| Spouse: | Sahira Riaz |
| Parents: | Not Known |
| Career | |
| National Side: | Pakistan |
| Team Role: | All-Rounder |
| Bowling Style: | Right-hand fast |
| Batting Style: | Right-hand |
| Best Bowling: | 3/37 in ODIs & 2/36 in T20I |
| Test Debut: | Pakistan v Sri Lanka at Abu Dhabi |
| Test Last: | Pakistan v Sri Lanka at Dubai |
| ODI Debut: | South Africa v Pakistan at Cape Town |
| ODI Last: | New Zealand v Pakistan at Napier |
| ODI Shirt Number: | 80 |
| T20 Debut : | South Africa v Pakistan at Johannesburg |
| T20 Last: | Pakistan v Zimbabwe at Lahore, May |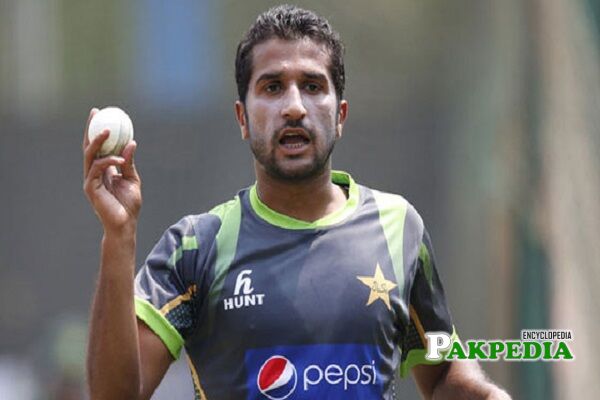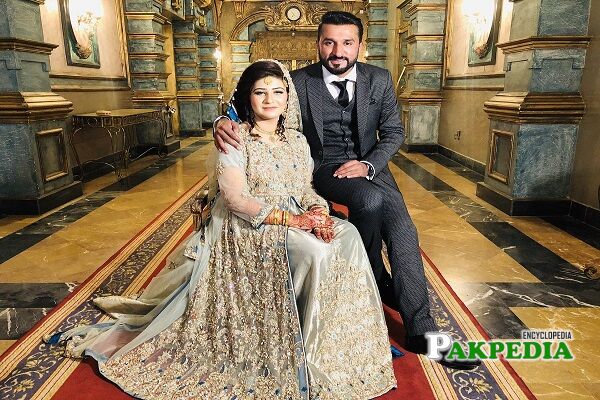 Bilawal Bhatti Biography
Bilawal wanted to become a fast bowler from the start of his career. Due to his short height, some of his coaches told him that you could not bowl at a quick pace, but he did not give up and continued hard work to become a fast bowler. His efforts did not go in vain, and eventually, he came out to be a fast bowler. Bilawal has played a few international matches for Pakistan yet he has played nine games in the T20 format and has claimed five wickets with best bowling 2/36. He has scored some quick runs in 4 T20I innings with a strike rate of 164.28.
Bilawal was also given a chance in ODIs after his entry in the T20s where he played his first ODI against South Africa. He has appeared in 10 One Day Internationals and has registered six wickets with an expensive bowling average of 73.16. So far, his best bowling figure in ODIs is 3/37. While in batting, he has made 89 runs in his ODI career with the highest score of 39 runs.  
He has appeared only in two test matches so far and has taken six wickets with an average of 48.50, while his best bowling figure is  5/211.
Bilawal date of Birth
Bilawal was born in Muridko on 17 September 1991.
Education of Bilawal
Bilawal studied at a school in his hometown Muridko, Punjab. Later he didn't continue his studies.
Bilawal Bhatti Family
Recently Bilawal got married to a girl who belongs to Lahore named Sahira Riaz.
Cricket Career
Initial Career
Bilawal got off to a good start in first-class cricket for Sialkot in his under-29 career in 2008. After that, he added to Sialkot Stallions in the same year. Later he also represented Sialkot Stallions in Champions League T20 in 2012. He commenced his international journey in 2013, and Bilawal played the first time for Pakistan in T20 international cricket.
Domestic Career
Bilawal has an excellent domestic career who has played for many teams, including Gujranwala Cricket Association Under-19, Sialkot Under-19s, Sui Northern Gas Pipelines Limited, Karachi Kings, Sialkot, Lahore Qalandars, State Bank of Pakistan, Multan Sultans, Sialkot Stallions and the rest. He started his first-class cricket career against Lahore Ravi at Sialkot on 1 February 2009. He has played 96 first-class matches and has bowled brilliantly.
Bilawal has claimed 374 wickets in 178 innings with a bowling average of 23.58. He has claimed fourteen five wickets haul in his first-class career. Moreover, he has many great performances in first-class with batting. With the bat, Bilawal has two centuries and five fifties with an average of 18.15, and his total runs in the format are 2142. Playing domestic cricket, he has been involved in List-A cricket from 20 March 2008. 
He has played in 84 matches and sent 113 batsmen to pavilion with his attacking bowling average of 30.50. He has a considerable spell in a game with 4/49 and made his highest score of 45-runs. Bilawal was part of 2018–19 Quaid-e-Azam Trophy, who did his best for Sui Northern Gas Pipelines Limited and took 36 wickets and declared as the highest wicket-taker in the tournament.
Pakistan Super League PSL
In 2017, Bilawal selected in Karachi kings and proved himself a promising all-rounder for the franchise. Bhatti added in 3rd season of the PSL in Lahore Qalandars but dropped due to his shoulder injury. Currently, he is playing for Multan Sultan. He took his best bowling by representing Multan Sultans with three wickets against Quetta Gladiators.
International Career and Achievements
A marvelous three years performance in domestic cricket gave him an opportunity in T20 international cricket for the series against South African. Bilawal made his debut on 20 November 2013 and also participated in the T20 world cup 2012. He made a brilliant ODI debut with the man of the match award against South Africa on 24 November 2013. He scored 39 runs in just 25 deliveries with six boundaries, including two sixes. 
Bilawal also dismissed three batsmen with his career's best bowling figure of 3/37 and also played in Asia cup 2014. After being a regular member of the National team, he taken into the test format on 31st  December 2013 against Sri Lanka in Dubai. He performed amazingly in the match and got five wickets. He is playing domestic cricket and in T20 leagues these days and is working hard to regain his spot in the national side.
Social Media Handles
His social media accounts include