Mian Muhammad Mansha is a prominent Pakistani industrialist and entrepreneur with major businesses setup in Pakistan. With decades of success to his credit, he is among the highest tax paying individuals in Pakistan. By 2015, he has paid a total tax of PKR 100 billion, which is a record-breaking public achievement. He is the chairman and CEO of the Nishat Group.
He is the only Pakistani ever selected for a special Lunch with the UK Financial Times. According to Forbes listings in 2010, he was the 937th richest person in the world.
| Title | Description |
| --- | --- |
| Personal | |
| Name: | Muhammad Mansha |
| In Urdu: | میاں محمد منشا |
| Famous As: | Business Tycoon |
| Designation: | Chairman and CEO Nishat Group, MCB Bank Limited |
| Nationality: | Pakistani |
| Businesses: | He started his carrier as an industrialist just after completing his educational carrier. He got off the mark by running a textile mill in Faisalabad. |
| Residence: | Lahore, Punjab Pakistan |
| Religion: | Islam |
| companies: | Nishat Finishing Mills, Nishat Capital Management, Trust Management Services, Trust Management Services, Chunian Fibre, Nishat Europe, Newbery Mansha, Maple Leaf Electric Company, D G Khan Electric Company |
| Profession: | Business Man/ Investor |
| Born | |
| Date: | 1947 |
| Place: | Lahore |
| Family | |
| Other Businesses: | Apart from the industrial sector of Pakistan, he has also some interest in other sectors. He is also an owner of the Pakistan Aviators and Aviation Ltd., a domestic charter plane service in Pakistan. |
| Spouse: | Married but name not known |
| Children: | 3 |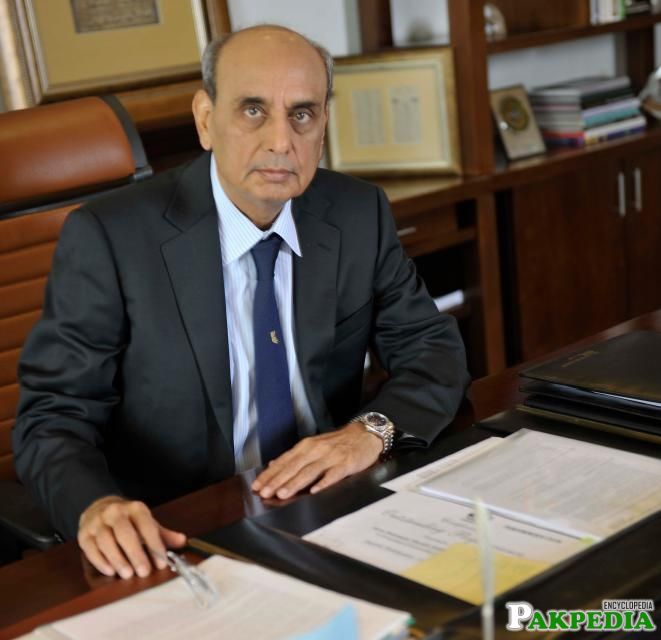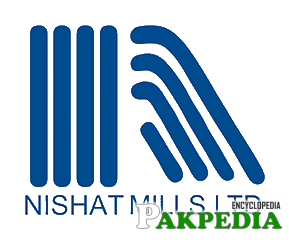 About
Early Life
Mansha was born in Lahore to a wealthy Chinioti Punjabi family, his privileged upbringing allowed him to enjoy an early business education in University of Punjab. His childhood was spent in Faisalabad from where he also started his career as one of the most prominent industrialist of Pakistan. His textile mill in Faisalabad under the name of Nishat Mills still is one of the biggest textile units in Faisalabad. He formally joined the family business after completing his studies in London. He has balance of worth US$2.5 billion till 2013 Â Apart from these large acquisitions, he was simultaneously expanding his Nishat Textiles segment, Nishat Textiles is Pakistan's largest fabric mill.
Businesses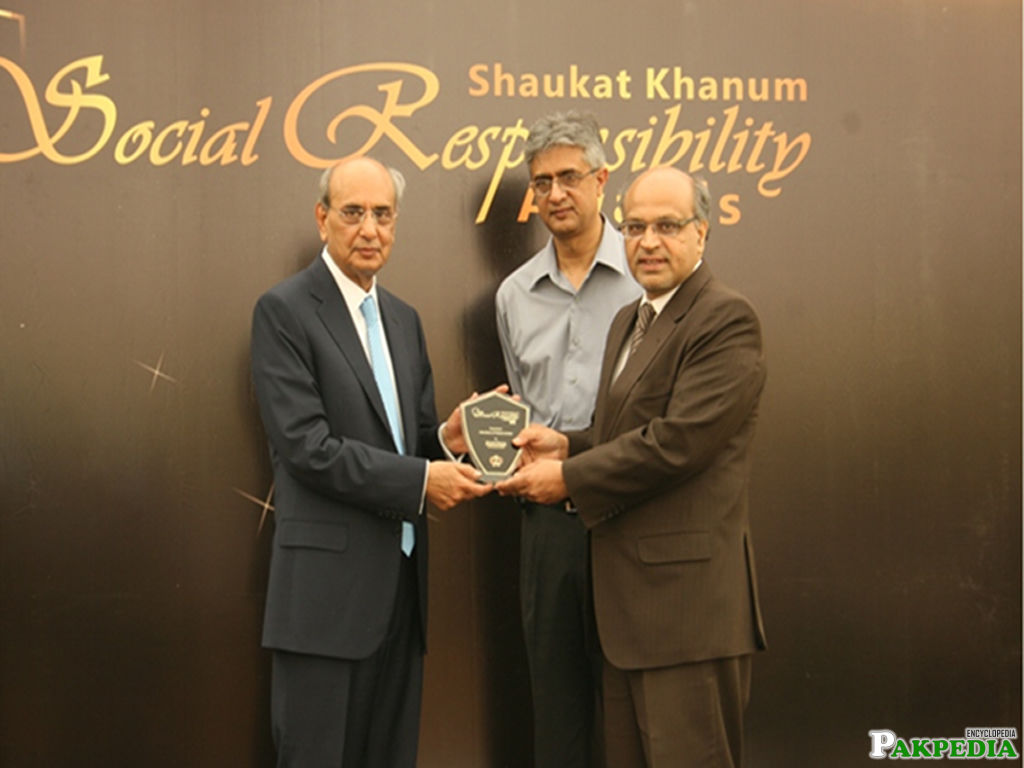 He started his carrier as an industrialist just after completing his educational carrier. He got off the mark by running a textile mill in Faisalabad. That mill name was Nishat Mills. Nishat Mills still counts as one of the most prominent textile industries of the country.
Founder of MCB Muslim Commercial Bank Limited
The movement of privatization in 1990s by the Prime Minister of Pakistan, a military general, gave so much opportunity to the conglomerate of his family. As he was working on the strategic position of that firm, he made many acquisitions of different businesses under his name. He bought so many companies and some of them were acquired through hostile takeovers. Two most important groups which he acquired were Adamjee Group and D. G. Khan Cement. Adamjee Group was related to the financial services while D. G. Cement was a cement company which was previously belonged to Saigol Family group.
Apart from the successful acquisition of these two groups, he also focused on the expansion of his own textile group of company, Nishat Textiles; during those days that textile mill became the number one fabric mill of Pakistan.
The most important acquisition belonged to his name was the acquisition of MCB Bank Limited, Muslim Commercial Bank. That was his master achievement, because it was the most profitable bank of Pakistan in those days. He acquired that bank in an auction by competing with so many other interested bidders.
After acquiring it, he worked hard for its progress and because of his leadership that bank was able to acquire a distinct place in financial market of Indian subcontinent. That bank was included in the best financial service providers. His leadership and chosen staff for its operations was also included in the management team of premier financial service.
Muslim Commercial Bank Limited MCB

MCB Bank Limited is one of the financial sectors of Pakistan. It stands for Muslim Commercial Bank. Initially it was started with the name of Mansoor Co-operative Bank by the Adamjee Group on 9th of July in 1947. It was incorporated as a limited company under the Indian Companies Act, VII of 1913.
It was created to serve the business sector of South Asia financially. After its opening, it went nationalized in 1974 by the government of Zulfikar Ali Bhutto. It was again privatized when the government was changed and this time it went into the hands of Mian Muhammad Mansha, the leader of Nishat Group.
It went through the period of expansion and success under his leadership that is the reason he was named as its real founder. He is the Chairman of the MCB group and Nashat Group.
Nishat Mills
Nishat is Pakistan's biggest industrial and financial conglomerate controlling assets worth Rs 192 billion and its Chairman, Mian Mohammad Mansha Yahya represented on the board of 45 companies is undisputedly Pakistan's richest individual.
Mian Mansha has catapulated to the top of Pakistan's richest families from the 15th position in 1970 and 6th in 1990 because of combination of factors like his marriage to Naz, daughter of Yusuf Saigol, a lot of luck and bit of politics under Nawaz Sharif.
" Investing in the shares of Muslim Commercial Bank (MCB) has been one of my biggest business slip ups. In hind sight, I should have never invested in this bank", Mansha told Ayesha Haroon of daily, The Nation, Islamabad when asked to comment on the general perception that MCB was privatized to him and his associates because of his friendship with Nawaz Sharif.
Windmills of God work in strange ways. In 1948 when Mansha's father Mian Mohammad Yahya and his three brothers incorporated a partnership concern, it was called Nishat Corporation after Nishat Haroon, the three year old grandson of Mian Mohammad Yaqub, eldest of the four brothers. The child who gave his name to the group has disappered in thin air and Mian Mohammad Mansha, Chairman Nishat Group is today on top of Pakistan's corporate world, boastfully accustomed to buying his casual outfit from Harbe Frog on Bond Street, shoes enevitably from Gucci, cardigons and overcoates from Burbery's.
Mansha was the only son of Mian Mohammad Yahya whose death in 1968 forced him to give up studies in UK to return home since several of his cousins, Abdul Aziz, Aftab Iqbal and Mian Mohammad Farooq were already entrenched in the family business. Nishat Haroon was born to Mian Farooq who was married to the daughter of Mian Fazal Rehman of United Textiel Mills, Multan.
Chinioti businessmen
Like several other Chinioti businessmen, Mian Yahya had a leather business in Calcutta, India before moving to Pakistan in 1947 and it was perhaps in Calcutta that he developed friendship with Yusuf Saigol that led to the marriage of Mansha and Naz Saigol sometimes around 1970.
In 1970, Nishat comprised 6 units in West Paksitan, namely Nishat Corporation, Nishat Sarhad Textile, Nishat Textile Mills, Faisalabad, Nishat Chemical Industries and Nishat Agencies, Kotri and Karimi Industries, Nowshera.
The units in East Pakistan included Nishat Jute Mills, Qadaria Textile Mills, Tangail Cotton Mills and Chemical Industries of Pakistan. The business in East Pakistan was headed by Aftab Iqbal, one of several cousins of Mian Mansha whose where abouts are not known today.
It is popular saying among the present day residents of Chiniot that the goddess of wealth is in love with the Chiniotis. But Mansha is perhaps being loved by both the goddess of love and lady luck since he has narrowly escaped the misfortunes that were the lot of the bulk of Pakistani Industrialists in 1970.
When divisions of Nishat group assets took place in 1969, Mansha bargained for Nishat Mills at Faisalabad for which he had to pay an additional amounts to his uncles but this saved him from losses in East Pakitan that became the lot of his uncles. Karimi Industries, Nowshera of Nishat group was nationalized and its nationalization is cited to argue that Bhutto's nationalization was an act of victimizing the opponents because it was too small to be nationalized. But loss suffered in Karimi Industries also came to lot of his uncles.
New projects
" I have had many lucky breaks. Luck has always been on my side. New projects just crop up before I have stopped doing the old ones", Mansha told Mahmood Awan of daily The Nation in 1990.
Mansha's rise begin in 1991 when within six week of coming into power Nawaz Sharif sold MCB to National group of 12 leading industrial families headed by him. The formation of National group itself was big strategic stroke of Mian Mansha against future reprisal by any govt since it would instantly alienate 12 leading industrial families of Pakistan.
According to group profile, Nishat comprised of five companies with assets worth Rs 2,480 millions in 1990 with plans for four new companies. Listed comapnies included Nishat Mills, Omer Fabrics and Raza Textiles while the only unlisted company was General Stitching company. Mansha had said in interview with Mahmood Awan that "for long-term investments, he had his eyes set on the food processing industry" but the privatization of Nawaz Sharif opened new doors for him and his dream to venture into food processing industry has not materialized to date. Instead, Mansha, his relativess and business associates emerged as the biggest beneficiary of the privatization under taken by Nawaz Sharif, ending up with five cement factories and a bank. Mansha claimed in a talk over telephone with the author that MCB helped the Employee Buyout of Millat tractors from the Privatization Commission.
Nishat currently comprises of 21 companies including 13 listed companies with manufacturing assets of nearly 27 billion and three of Mansha's close relatives, Saigols, Jehangir Elahi and S M Saleem of United Bank among the top 45 industrial families in Pakistan. Mansha has a daughter and two sons.[1]Pakistan's Robber Barons
St Jamess Hotel and Club

The St James's Hotel and Club is a hotel at 7-8, Park Place, St. James's, London SW1A 1LP. The hotel is part of the Lahore based Nishat Group which is owned by Pakistani Mian Mohammad Mansha. The hotel has fifty-six rooms and twelve suites, many of which have their own terraces, plus a penthouse with a party deck for sixty people.
A club known as the Field Club was at 7, Park Place, in 1889. On 13 May 1889, the police raided the club and found baccarat in progress. Twenty-one persons were arrested, "among whom were three English and several French and Belgian noblemen…" Among those arrested were the Earl of Dudley (later Governor-General of Australia), William Brownlow, 3rd Baron Lurgan, son of Charles Brownlow, 2nd Baron Lurgan, 'Lord Paulet' (probably a son of the 15th Marquess of Winchester) and Baron Ferraro. The current hotel says at its website that it "first opened its doors, as a gentlemen's chamber for the English aristocracy, in 1892." At that time the original St James's Club was elsewhere, and in fact the buildings at 7-8, Park Place, were erected as blocks of flats in 1891-92.They were originally planned with forty-four sets of residential chambers, plus service rooms. The sporting Sir John Dugdale Astley, 3rd Baronet, died in his chambers at 7, Park Place, 10 October 1894. By 1960, the flats were being called Old St James's House, a name apparently without historical support. In the spring of 2008, following extensive renovation, the building was reopened as 'The St James's Hotel and Club'. Within the hotel is the renovated and repurposed space St James's Club founded by Peter de Savary, who marketed it to resonate with the panache associated with the historic St James's Club founded in 1857 by Earl Granville and the Marchese d'Azeglio. The team of the St James Hotel and Club received the Olympic torch on the day before the opening of the Games. On 5 November 2010 Pakistani Nishat Group bought the hotel for 60 million pounds.
Involvement in Other Businesses
Apart from the industrial sector of Pakistan, he has also some interest in other sectors. He is also an owner of the Pakistan Aviators and Aviation Ltd., a domestic charter plane service in Pakistan. He is also the owner of the Mayfair, a London-based St James hotel and club, Adam G Insurance, Mapel leaf cement and DG Khan Cement Nishat Mills.[2] Mian Muhammad Mansha 
Achievements and awards
Mansha is currently on the board of various prominent institutes in Pakistan and is one of the most powerful and influential people in the country. He was awarded the Sitara-e-Imtiaz civil award by President of Pakistan Pervez Musharraf on 23 March 2004.[3] News in Dawn News One of Mansha's companies, Nishat Mills Limited, is the largest exporting entity in Pakistan.
In March 2010, Mansha became the first Pakistani ever to make it to the Forbes rich list. Forbes valued Mansha as the World's 937th richest person, with a net worth of $1.0 billion. In 2011, Forbes reported that his net worth fell below $1 billion. In 2015, ABC News Point reported his wealth at "nearly US$ 2.6 billion".([4] 10 Richest persons in Pakistan ) Forbes does not list any Pakistanis in its 2016 rankings.[5] Frobes list of richest persons