Mian Muhammad Mansha is a Pakistani billionaire, businessman as well as chairman of the International Nishat Group of companies. He was born in 1947 in Faisalabad and is the top entrepreneur and industrialist of Pakistan. He has a number of industries including textile mills. Furthermore, he was stated as the 937th richest person throughout the globe.
Mansha is also the founder of Muslim Commercial Bank (MCB) and among those richest people who pay high tax to the government of Pakistan. He paid a record tax of 100 billion Pakistan Rupees which is considered to be high public achievement. This article carries all the information including Mian Muhammad Mansha Biography.
| Title | Description |
| --- | --- |
| Personal | |
| Name: | Muhammad Mansha |
| In Urdu: | میاں محمد منشا |
| Famous As: | Business Tycoon |
| Designation: | Chairman and CEO Nishat Group, MCB Bank Limited |
| Nationality: | Pakistani |
| Businesses: | He started his carrier as an industrialist just after completing his educational carrier. He got off the mark by running a textile mill in Faisalabad. |
| Residence: | Lahore, Punjab Pakistan |
| Religion: | Islam |
| companies: | Nishat Finishing Mills, Nishat Capital Management, Trust Management Services, Trust Management Services, Chunian Fibre, Nishat Europe, Newbery Mansha, Maple Leaf Electric Company, D G Khan Electric Company |
| Profession: | Business Man/ Investor |
| Born | |
| Date: | 1947 |
| Place: | Lahore |
| Family | |
| Other Businesses: | Apart from the industrial sector of Pakistan, he has also some interest in other sectors. He is also an owner of the Pakistan Aviators and Aviation Ltd., a domestic charter plane service in Pakistan. |
| Spouse: | Married |
| Children: | 3 |

Mian Muhammad Mansha Biography

The family of Mansha migrated to Bangladesh in 1930 and returned to Punjab after the independence of Pakistan in 1947. His father started a business of ginning cotton after coming back to Punjab that spread out throughout the country. He also had a business of leather in Calcutta where he had a friendship with Yusuf Saigo which resulted in the marriage of Mian Mohammad Mansha and Naz Saigol.
He went abroad to complete his higher education. After completing higher studies he returned to Pakistan. His father died in 1968 and he joined the business of his family in 1969. His father's business became Nishat Textile Group under the leadership of Mansha. He expanded his father's business and became a Pakistani billionaire in 2012.
Mansha Date of Birth
Mian was born in 1947 into a family of businessmen in Faisalabad.
Education of Mansha
Mian Mohammad Mansha got his early education from his home town Faisalabad and went for higher education in London where he graduated in Business and Administration in 1967 from Hendon College of London.
Mian Muhammad Mansha Family
The name of Mansha's wife is Naz Saigol and has three sons whose names include:
Mian Raza Mansha – CEO of companies of Nishat Paper Products
Mian Umer Mansha – CEO of Nishat Mills Limited
Mian Hassan Mansha – Chairman of Lalpir Power Limited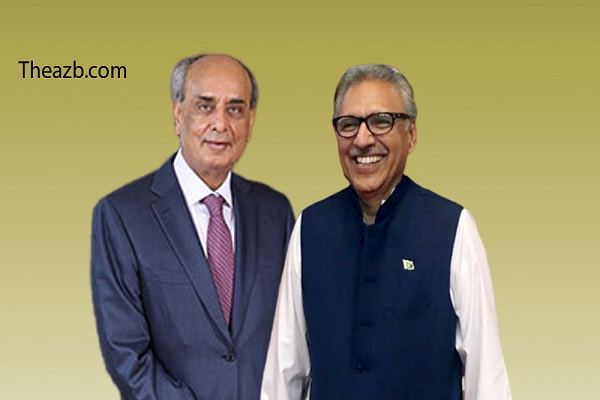 Business Career
After completing his education Mansha started his business career as an industrialist. He expanded his father's textile business under the name of Nishat Mills in Faisalabad which is considered to be one of the famous industries of Pakistan. Thermal Power Plants in Dera Ghazi Khan are also owned by Nishat Mills. The rising of the industry started growing in the year 1990.
After the coming of Nawaz Sharif into power, the expansion of Nishat companies increased as privatization made it possible for Mansha to buy Muslim Commercial Bank, cement, and textile factories. Furthermore, Nishat Group contains twenty-one companies that have a total worth of twenty-seven billion Rupees. It makes Mansha one of the richest people in Pakistan.
Muslim Commercial Bank
After privatization in 1990 by Prime Minister Nawaz Sharif, he bought MCB which is now considered to be Top 4th and one of the popular banks of Pakistan which perform international operations. It contains 18 thousand employees in all of the branches. MCB face huge losses after Bhutto's nationalization which resulted in the leasing of many companies which were recovered after Nawaz Sharif's privatization.
It started the process in 2008 and globally recognized after signing a partnership contract with a bank of Malaysia. MCB started a partnership with a Malaysian bank named May Bank which has currently twenty percent shares in Muslim Commercial Bank. Mansha's aim of the partnership was to bring foreign investments into the country and he successfully accomplished it as the bank brought 971 million dollars under the deal they signed in 2008.
Currently, MCB has a total worth of seven hundred million dollars which makes it the top 4th bank of the country. In 2010, he was the top rich man in the country with a total wealth of a thousand million dollars.
Hotel
Mian owns St. James Hotel in London which is administered by Nishat Group of Companies. He bought it in 1889 with a worth of sixty million pounds which is located in Park Place, London. It also contains a club and provides catering services to thousands of people including noblemen, bureaucratic, and many other officials.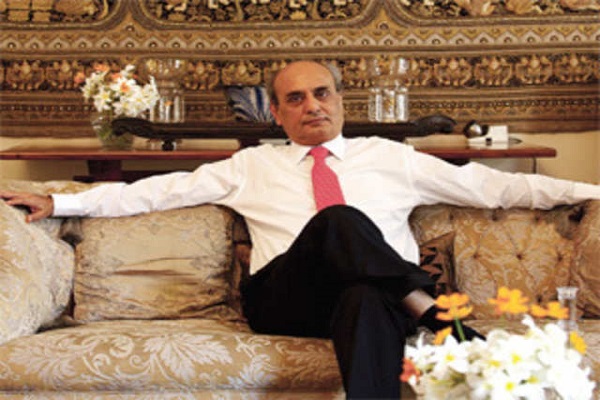 Other Businesses
Besides being the founder and owner of textile mills and Nishat Group, he also owns a Chartered plane service under the name Pakistan Aviation Limited. Furthermore, he is also the owner of D.G Khan Cement Factory which is considered to be one of Pakistan's largest manufacturing units of cement, Adam G Insurance, and Maple Leaf Cement.
Nishat Chunian Group
In 1990, Nishat Chunain Group was established for the diversification of Nishat Group of Companies. The Group now consists of four companies including Nishat Chunian Electric Corporation, Nishat Chunain USA Inc, Nishat Chunian Limited, and Nishat Chunian Power Limited.
Dera Ghazi Khan Cement Company
The cement company of D. G Khan is Pakistan's largest manufacturing unit of cement which produces fourteen thousand tons of cement per day. There are 3 other plants of the company located in Baluchistan, Chakwal, and Khairpur which has total revenue of 41 billion dollars.
List of Nishat Group of Companies
Pakistan Aviator and Aviation Limited
Adam G Insurance Limited
Muslim Commercial Bank (MCB)
DG Khan Cement Factory
Nishat Power Limited
Nishat Hospitality Limited
Security General Insurance Company Limited
Nishat Papers Products Company Limited
Nishat Linen Limited
Nishat Developers Limited
Nishat Farm Supplies Limited
Lalpir Solar Power Limited
Nishat Automobile Limited
Nishat Global China Limited
Nishat USA Inc
Nishat Real Estate Development Company Limited
Nishat Agriculture Farming Limited
Nishat Hotels and Properties Limited
Maple Leaf Cement
Nishat International FZE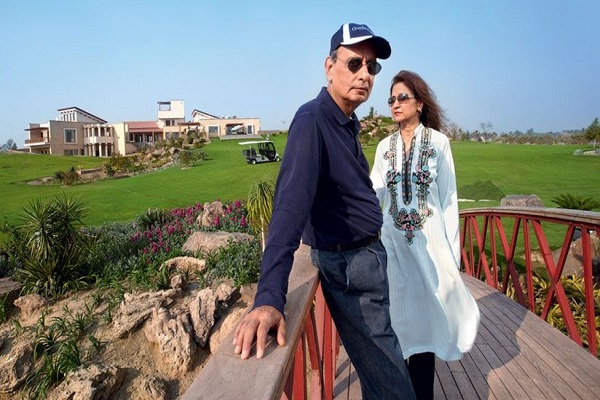 Worth of Nishat Groups
According to a report of 2008, Nishat Group of Companies had a total worth of 10 billion dollars which has risen in 2017 to a total worth of 12 billion dollars.
Working Personnel of Nishat Groups
Nishat Group of Companies has a total strength of 55 thousand working personnel which has become a high HR Strength of Pakistani Companies.
Mian Muhammad Mansha Awards
He was awarded many civil awards.  In 2004 he was awarded Pakistan's highest civil award, Sitar –e- Imtiaz by General Pervaiz Musharraf who was also serving as the President of Pakistan. Furthermore, he was awarded the membership of the Atlantic Council as well.
Mian Muhammad Mansha Wealth
In 2008, the net worth of Mansha was suggested as 200 billion Pakistani Rupees. Forbes added his name to the list of Billionaires in 2010 and considered him to be the top richest person in Pakistan.
Social Media Handle
His social media account include
https://www.facebook.com/mianmmanshaofficial