Metro Cash and Carry, earlier known as Makro-Habib Pakistan, is a Pakistan-based supermarket chain store that is a subsidiary of the Germany-based chain Metro Cash and Carries. In 2007, the company started its 1st store. It operates eight supermarkets in Karachi, Faisalabad, Lahore, and Islamabad.
You can get all the home appliances under 1 roof, from food items to electronics. They make sure to deliver the best quality food items. This article contains all the information about the store, including Metro Cash and Carry History.
| Title | Description |
| --- | --- |
| Details | |
| Location: | Faisalabad |
| Phone: | (041) 8749100 |
| Address: | Sargodha Road, Faisalabad 38000 |
| Hours Open: | 9 AM–11 PM |
| Website: | [email protected] |
| Headcount of employees: | 2300 approx |
| Wholesale centres: | 09 |
| Market Entry: | 2007 |
| Business Headings: | Fruits Dried. Department Stores. Home Stores |
| Owned By: | Metro Group AG |
| Business Type: | Wholesalers |
| Parking Facility: | House Parking is available |
| Credit Cards Accepted: | VISA CARD & MASTER CARD |
| Y.O.E: | 2007 |
| Payment Options: | Cash & Cheque |
| Business Hours: | 7 Days a Week [24 Hours] |
| METRO Cash & Carry: | the international leader in self-service wholesale. |
| the stores: | METRO and MAKRO Cash & Carry have focused |
| wholesale centre: | Pakistan in 2007 & expanded to 5 wholesale centres |

Metro Cash and Carry History
In 2007 Metro started its 1st cash and carried wholesale set up in Pakistan and succeeded in expanding its network to five wholesale setups in a brief period of eighteen months. Makro-Habib and Metro combined their business in July 2012 in Pakistan and marked the start of a long-term and successful partnership leading to the mutual benefit of these two companies.
Successful Partnership
This partnership allowed Makro-Habib and Metro to combine their resources and get financial power to grow and lead in a challenging and competitive environment. Presently, the company has nine wholesale setups in Faisalabad, Islamabad, Karachi, and Lahore. Metro Pakistan Private Limited is a subsidiary of Metro Cash & Carry, the world pioneer in self-service wholesale.
The company has more than seven hundred and fifty stores in twenty-five countries in Africa, Asia, and Europe and has a staff consisting of more than 107,000 employees. The sales were almost 37 billion Euro in 2016/2017.
Vision
The company has an efficient and simple vision for a business that is defined via its customer/client base. It caters to end customers and business customers. It welcomes both business and family owners to its stores daily, serving them with their expertise.
Growth Catalyst
Metro acts as a growth catalyst by adopting the latest trade infrastructure across the supply chain: they focus on providing local businesses, such as small restaurants and retailers, and a secure supply base of more than 90 per cent locally obtained products and services, allowing them to compete more effectively. Simultaneously, Metro apply the latest agricultural supply chain leading to wastage reduction and best quality produce.
Metro, for example, founded collection centres in Pakistan for local farmers, giving them a chance to sell their crops directly at market price. Metro adopted effective post-harvest handling strategies that resulted in ninety-five per cent improvement in quality and availability.
Assisting Pakistan in Entering Export Markets
Metro Pakistan would expand its win-win relations with its distributors while spreading its business. They engage with local producers and farmers by offering specific training programs to fill expertise and technical ability gaps, allowing them to thrive in international and national markets.
Metro Cash and Carry Products
Dairy
The store offers a wide range of dairy products at affordable rates. From pasteurized milk to processed milk to UHT milk, from up to five cheese types, three butter types, and three yoghurts (plain and flavoured), The store is offering endless products.
Product Range
UHT Milk: Haleeb, Olpers, Milkpak, Good Milk
Processed Milk: Dairy Pure, Dairy Omung
Pasteurized Milk: Anhaar, Prema
Flavoured Yoghurt: Nestle, Cottage
Cheese and Butter: Adams, Happy Cow, Kraft, Nurpur, Puck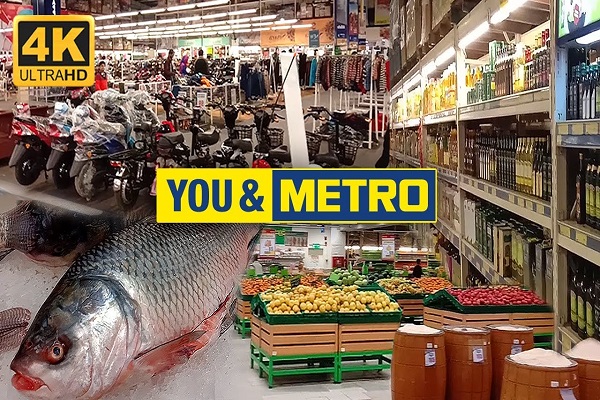 Sweets and Chocolates
Metro is offering a wide range of confectionery, chocolates, and sweets. They have all reputed brands, including Jojo, Giggly, Candyland, Hilal, Mitchell's and Cadbury and several others.
Brands
Cadbury
Quality Street
Hershey's
Galaxy
Twix
Mars
Snickers
Bounty
KitKat
After Eight
Galaxy
Toblerone
Tiffany
Mentos
Haribo
Bakery
The store has a one-of-a-kind in-store live bakery that manufactures some of the highest-quality goods in the country. Customers enjoy an amazing variety of cakes, croissants, cookies, and buns.
Beverages
It provides a wide range of beverage options for all. They have designed their assortment to meet the needs of every customer at the most affordable rates. Metro leadership believe in pleasing their customers and providing a valuable shopping experience. And for that, sell all of the brands that have a heavy reputation in the market.
Product Range
Energy Drinks and Soft Drinks
Coca Cola, Pepsi, Pakola, Red Bull, Booster, Murree Brewery
Juices and Syrups
Vivo, Frutio, Frootopia, Tops, Minute Maid, Hamdard, Shezan, Qarshi
Water
Nestle, Kinley, Aquafina, Springley
Detergents
Metro does not lag behind in providing the most comprehensive range of cleaning agents and detergents. It has all the solutions customers need to remove those tough stains, wash the floors and clothes.
Brands
Ariel
Tide
Surf Excel
Brite
Bonus
Express
Bright and Clean
Comfort
Softlan
Lemon Max
Vim
Harpic
Mortein
Ariwick
Baygon
Finis
Muscle,
Astonish
Wizz
Mr Sheen
Vanish
Kingtox
Fine Dreaming
Grocery World
No store could match Metro's range of products and reasonable prices of those products. They offer rice, pulses, spices, sugar, flour, oil and many other grocery products—Metro deals in all grocery items and loose commodities.
The store offers every solution, including a fifty kgs bag for a catering business or restaurant owners or hundred grams for home cooking. The store carries major brands like Falak, Mughal, Shezan, Mitchells, Guard, Shan, National, Nido, Sufi, and Dalda and many others.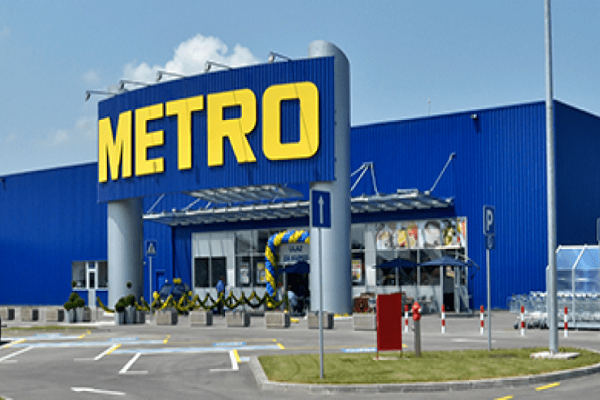 Health and Wellness
The store offers everything ranging from basic OTC (Over Counter) medicines to fitness and well-being items, including gym machines.
OTC Medicines
Cough Syrups, Digestion Relief, Pain Relief, Throat Soothers, Colic Relief, and Balms etc.
Brand Portfolio
American Fitness
CA
Avica
Dettol
Fiberlax
Digestive
Hajmola
Hashmi
Hamdard
Herbion
Ihsan
Honda
Intellan
Infidol
Lozenges
Linkus
Medicam
Maxfer
Indoor/Outdoor Décor
With a modernized approach and expertise Metro bring its customer's fresh ideas and stylish products to decorate outdoors and interiors. It offers products that redefine, beautify and change living according to customer's requirements.
Products
Cushions
Furniture
Mattresses
Sofa Cum Beds
Recliners
Mirrors
Bed Quilts
Bed Linens
Toweling
Table Cloths
Curtains and Screens
Carpets
Blankets
Comforters
Bath Towels
Plastic Chairs
Aluminum Chairs
PVC Chairs
Outdoor Recliners
Tea, Coffee and Snacks
Lipton
Supreme
Tapal Danedar
Family Mixture
Tezdum
Pearl Dust
Alokozay
Tetley
Vital
Peak Freans
LU
Bisconni
Innovative
Kolson
Britannia
Tiffany
Nutro
Wafer Master
Lays
Cheetos
Kurleez
Doritos
Kurkure
Super Crisps
Slanty
Nimco
Bunny's
PepsiCo
Electronic Appliances
Juicers
Food Processors
Blenders
Toasters
Oven Toasters
Fryers
Irons
Halogen Heaters
Fan Heaters
Ceramic Heaters
Oil Radiators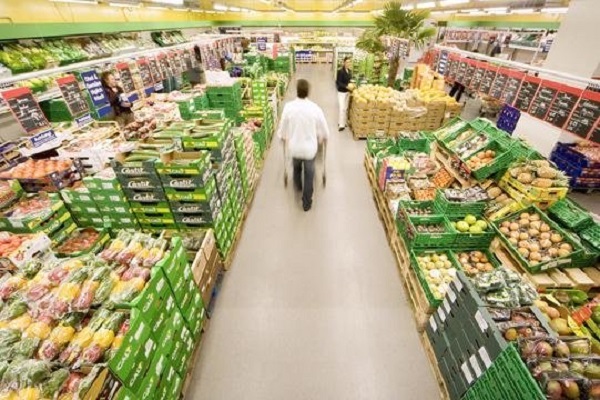 Brand Portfolio
Anex
Axin
Aurora
Black and Decker
Canon
Braun
Changhong-Ruba
GFC
Dawlance
Homage
Haier
LG
Maulinex
Kenwood
Mitsubishi
Panasonic
Orient
PEL
Philips
Samsung
Rowenta
Sonashi
TEFAL
Super Asia
WestPoint
Unilever
YES O
Metro Cash and Carry Services
Delivery Services
Metro always provide the greatest comfort to its customers. They recognize that their customers are faithful to them, and as a result, they must serve them to the best of their abilities.  Metro's delivery services are unmatchable in terms of facilitating customer.
Parking Deck
Metro has a spacious parking area for visitors/customers. The parking region could accommodate more than a hundred to one hundred and fifty cars simultaneously.
Store Locations
Karachi
Islamabad
Faisalabad
Social Media Handles
https://www.facebook.com/metro.pk/