A lot of development has taken place for the last few years in Faisalabad. Now various Restaurants and Shopping Malls have been originated that have attracted multiple people. Like other major cities of Pakistan, Faisalabad has also become a source of entertainment where you can surely get your desired items. This article has all the information about the Malls, incorporating a List of Shopping Malls in Faisalabad.
| Title | Description |
| --- | --- |
| Details | |
| Type: | Shopping Malls |
| Name: | Malls of Faisalabad |
| In Urdu: | فیصل آباد کے مالز |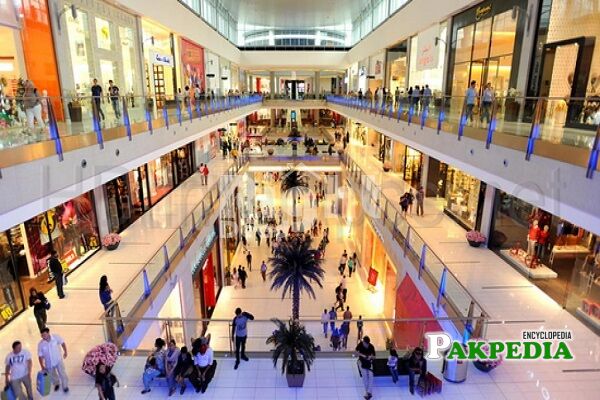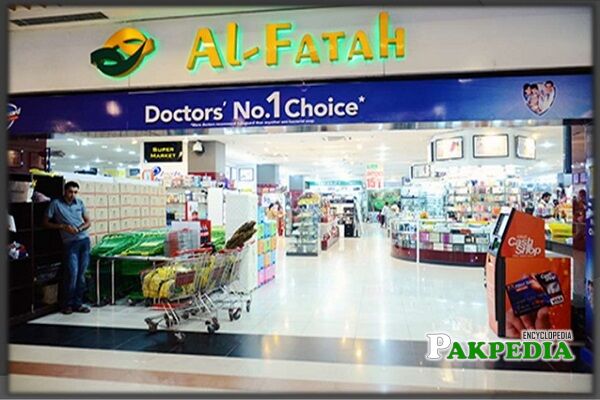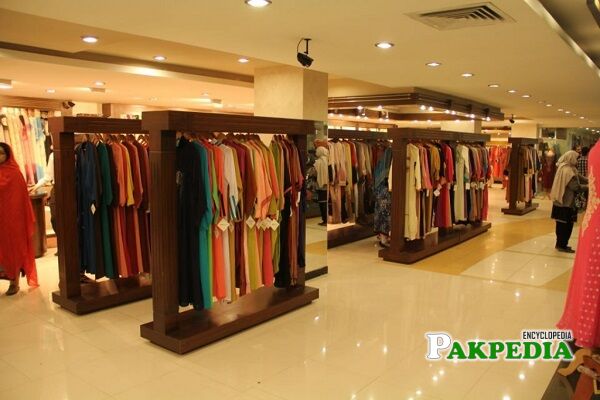 List of Shopping Malls in Faisalabad
Faisalabad is a developed city with so many facilities like a capital. It is a historic city named after King Faisal. Just like Karachi, Islamabad, Peshawar, and Lahore, it has beautiful Shopping malls that attract customers toward itself. These shopping malls provide all items in a comfortable environment and at reasonable prices. It has all sorts of items in it and that is why, in Faisalabad, no one has ever desired to go somewhere else for shopping. These shopping malls incorporate:
The Grand Atrium
Mall of Faisalabad
Misaq ul Mall
Do Burj
Sitara Mall
Mediacom Tradecity Plaza
Al Fatah Shopping Mall
China Family Shopping Mall
Regency Plaza
Ripple Plaza
The Boulevard Mall
Gateway Tower
Kohinoor one
Galaxy Mall
Paradise Atrium
City Mall
Faisalabad Shopping Malls
Let's proceed to the detail of a few of shopping Malls situated in Faisalabad which have garnered immense acknowledgment by selling reliable products at a low price.
The Grand Atrium
The Grand Atrium is located on Canal road Faisalabad developed by Al Bashir Group. It is one of the international standard shopping malls. Apart from the quality it offers, the mall is also famous for its architecture. It has beautiful shops, colorful decorations, and a grand style. The mall has set new trends in the world of indoor shopping malls. It also provides a hygienic environment where people experience healthy food and entertainment. It has indeed raised high standards and keep on introducing new entertainment sources. It comprises Cinema Halls, Children's play area, and various other enticing spots.
| | |
| --- | --- |
|  Item |  Description |
|  Contact |  041 8732463 |
|  Email |  [email protected] |
|  Website |  http://thegrandatrium.com/ |
Mall of Faisalabad
Mall of Faisalabad is located on Chak 208 road, Faisalabad. This Mall came into being in 2000 and is considered as one of the oldest malls in Faisalabad city. It was also one of the largest malls in the city. It opens at 10 am and closes at 11 pm. It provides the best quality material at a very reasonable price. The facilities provided are commendable. People often visit this Mall without even giving a second thought. They comprise Kid's play area, Food Avenue, Secure Parking, Branded Shops, and an entirely secure environment with the CCTV Cameras installed for the safety of their customers.
| | |
| --- | --- |
|  Item |  Description |
|  Contact |  041 -8559812-4 |
|  Website |  http://www.malloffaisalabad.com/ |
|  Address |  Main 208 Chak Road, East Canal Road, Faisalabad |
Sitara Mall Faisalabad
Sitara Mall is located 434-D road, Faisalabad. This mall belongs to Sitara developers. In comparison to other malls, Sitara mall is more secure and safe. It has a powerful fire fighting system that makes the mall more secure and safe as compared to other malls. It also has a smoke detector having the latest technology and professional operators. The mall is observed 24 hours by a control room that is connected to CCTV cameras installed all over the mall. Other facilities like Air conditioner, Elevators, and Cargo lifts are imported from other countries to provide the comfort that is nowhere found in the city. The mall is located In the heart of the commercial area of Faisalabad. However it later renamed as 'Saira Mall.'
| | |
| --- | --- |
|  Item |  Description |
|  Address |  434-D, McDonald's Road, D-Ground, Faisalabad |
|  Contact |  (041) 8545496 |
Misaq ul Mall Faisalabad
Misaq ul mall is located on Sheikhupura Road, Nishat Abad Faisalabad. It is not only a shopping mall. It has a playland, bowling alley and a gym. It provides an opportunity for the fine experience of indoor shopping to the people. It has variety for people of all ages. It has also made a name in the food trendsetters in the city. The mall provides several experiences under one roof. The environment of the mall is comfortable and the settings in the lobbies, electric escalators, and convenient car parking make Misaq ul mall the best option for visitors. It comprises 5 Floors and each floor has its own desirability.
| | |
| --- | --- |
|  Item |  Description |
|  Address |  Main Sheikhupura Road،near, Nishatabad Bridge, Nishatabad, Faisalabad |
|  Contact |  0321 8432849 |
The Boulevard Mall Faisalabad
This mall is located on East Canal Road, Faisalabad. The best international and local brands of all kinds of items are available together here in The Boulevard Mall. The mall also has top restaurants, children play area, entertainment spots, and a perfect design where people find the leisure of life. In short, it has everything that one requires for entertainment. Air Condition floors with remarkable architecture are enough to grasp anyone's attention. The Boulevard Mall is indeed worth recommending Malls for your next shopping.
| | |
| --- | --- |
|  Item |  Description |
|  Contact |  923000442290 |
|  Website |  www.boulevard.com.pk |
Al Fatah Shopping Mall
The Al-Fateh Mall is located on Kohinoor road, Faisalabad. Al-Fatah shopping mall is serving since 1941 in various cities of Pakistan. It provides all sorts of items from grocery to crockery, Garments to jewelry, home appliances, and toys for kids. It has built the trust of the people for long-only based on the quality that it offers. It also has branches in other cities and is planning to have more. In Faisalabad, it all started with a single story, but with time, it has enhanced its stories and has received immense acknowledgment because of reliable products. You can also find eatables from there.
| | |
| --- | --- |
|  Item |  Description |
|  Contact |  +923111555222 |
|  Website |  https://www.alfatah.pk/ |
|  Email |  [email protected] |
Kohinoor One Faisalabad
Another remarkable Shopping Mall that succeeded in grabbing everyone's attention is Kohinoor One that has everything that is required for the Entertainment. It is located on Jaranwala Road, Faisalabad. It offers all items of daily use. Comparing to other malls, the prices here are reasonable. From food items to daily usage items, it comprises everything. It is a complete family-oriented Shopping Mall with proper security and has a feasible Parking slot.With time it has introduced various other sources of entertainment that have made it the center of attention for all the Faisalabadis.
| | |
| --- | --- |
|  Item |  Description |
|  Address |  Kohinoor plaza, Jaranwala Rd, Kohinoor City, Faisalabad |
|  Contact |  (041) 8501919 |
China Family Shopping Mall
As the name define, China Family Mall is an entirely famil oriented Mall with all the feasibilities. It is the only mall in Faisalabad that has three branches in the same city. One mall of China Family Mall is located on Millat road, Sadar Town, and Peoples Colony 1. If you ever got an experience of visiting that Mall, then you surely know how it is equipped with all the necessities. You will get various products at a limited price.
| | |
| --- | --- |
|  Item |  Description |
|  Address |  Millat Rd, Gulistan Colony 2, Gulistan Colony, Faisalabad |
|  Contact |  (041) 8784398 |
Galaxy Mall Faisalabad
Galaxy Mall is another Startling Shopping Mall that welcomes you with remarkable items. It is another best Mall of Faisalabad that is establishing with time. People love to visit that Mall whenever they are in need of any household item. It is covered with various Branded clothes. The Galaxy Mall is situated on D-Ground Road and usually stays busy.
| | |
| --- | --- |
|  Item |  Description |
|  Contact |  (041) 8543327  |
|  Address |  D Ground Rd, Hakeem Sultan Ahmad Dawoodi Road |