Liaquat National Hospital is one of the leading hospitals of Karachi that came into being on 16th October 1958. After several years of its release, it has achieved a lot and has enhanced its facilities to a great extent. In 1978 it further intensified into an education field, and today a quality based medical education is given to the students. This article has all the information about this hospital, including Liaquat National Hospital History.
| Title | Description |
| --- | --- |
| Details | |
| Location: | Karachi |
| Coordinates: | 24.8901 N, 67.0684 E |
| Website: | http://www.lnh.edu.pk/ |
| Organisation | |
| Founded : | 16th Oct 1958 |
| Care System: | Private |
| Cardiologist: | Dr. Moin Khan |
| Vascular Surgeon: | Dr. Kamal Muhammad Yousuf |
| Anaesthetist: | Dr. Ghulam Murtaza |
| Chest Specialist: | Dr. Mir Saleem Khan , Dr. Ali Abbas |
| Hematologist: | Dr. Erum Mazhar Hussain |
| Rheumatologist: | Dr. Muhammad Saeed |
| Gastroenterologist: | Dr. Hafeezullah Shaikh |
| Pediatrician: | Dr. Muhammad Arshad , Dr. Shabbir Hussain ,Dr. Nighat Ejaz |
| Gynecologist: | Dr. Salma Batool Naqvi , Dr. Qurat ul Aman |
| Radiologist: | Dr. Saira Naz ,Dr. Jawed Iqbal |
| Neurologist: | Dr. Feroza Saleem Jessani |
| ENT Specialist: | Dr. Shakeel |
| Psychiatrist: | Dr. Beena Saad |
| Urologist: | Dr. Nadeem Ullah Baig |
| Internal Medicine: | Dr. Syeda Nosheen Zehra |
| Hospital Type: | Teaching |
| Services | |
| Beds: | 700 |
| Standards: | ISO 9001:2000 |
| Fax no: | +9221-34140014 |
| Email: | [email protected] |
| UAN: | +9221-111-456-456 |
| Phone No: | 0213-34412532 |
| Address: | Stadium Rd, New Town, Gulshan-e-Iqbal, Karachi 74800, |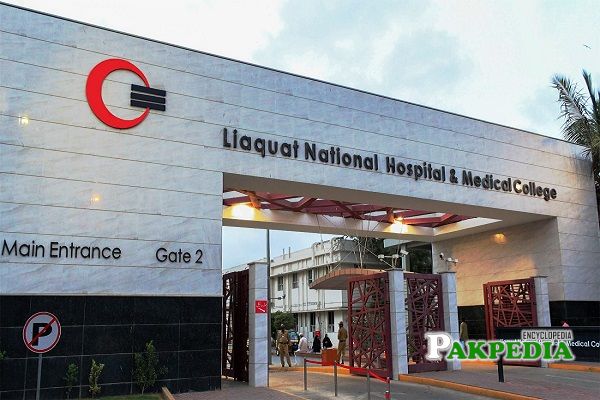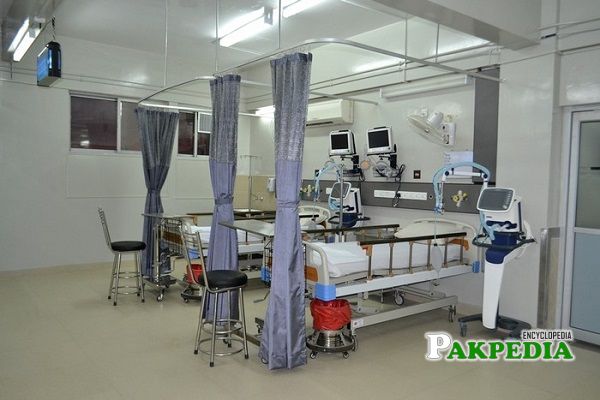 Liaquat National Hospital History
If we have a look at the history of Laiquat hospital, then we will know how it came into being. Soon after the independence, the Red Cross Fete Committee planned to make a hospital that better serve the people in many ways. In a meeting that organized with Begum Ranna Liaquat Ali Khan, they proposed the idea of establishing a hospital in Karachi on which everyone agreed. On 23rd February 1953, the foundation stone placed by Ghulam Muhammad, who was the Governor-General of Pakistan at that time. It decided to be named as 'The National Hospital.'
However, after a few times, it renamed 'Liaquat National Hospital' in the memory of the first Prime Minister of Pakistan. It originated on 16th October 1958, intending to serve humanity across the globe. After 20 years in 1978, it stepped into the education field, and today it is considered one of the leading education hospital who is giving education to medical and non-medical students. It likewise offers a few technical courses where students may enhance their learning. It is stepping towards success with each passing day and is achieving a lot in various fields.
Board of Governors
Below is the list of all the Governors of Liaquat National Hospital:
| | |
| --- | --- |
|  Governor |  Position |
|  Syed Shahid Ali |  President |
|  Mr. Mahboob Ahmad |  Member |
|  Mr. Adi J. Cawasji |  Member and Honorary Treasurer |
|  Mr. Humayun Hanif |  Member |
|  Syed Salim Abbas Jilani |  Member |
|  Dr. M. Fazil Moin |  Member |
|  Syed Abdul Ahad Najmi |  Member |
|  Mr. Aftab Shafique |  Member |
|  Mr. Ashraf Jahangir Qazi |  Member |
|  Mr. Sajid Zahid |  Member |
|  Syed Shabbar Zaidi |  Member |
|  Mrs. Spenta Captain Kandawala |  Member |
|  Mr. Ejaz Ahed |  Member |
|  Omar Khan Afridi |  Member |
|  Syed Shehryar Ali |  Member |
|  Mrs. Nasreen H. Askari |  Member |
|  Mr. Abbas Khan |  Member |
|  Rustom Darrah |  Member |
|  Mr. Asif Qadir |  Member |
|  Dr. Pervaiz Ashraf |  Member and Chairman Faculty |
|   |   |
Vision
Like every other hospital, Liaquat National Hospital likewise aspires to be one of the leading names in terms of health care and medical education. They are doing their best to bring additional and innovative facilities that can help their patient better. They desire to be the first choice for everyone around the globe. National Hospital is hoping to give quality based treatment and quality based education to everyone.
Mission
It is a non-profit organization whose mission is to make this hospital and its facilities affordable to everyone so that no one deprived of treatment. Their mission is to keep on giving quality based education and treatment to remain in the position of the leading hospital.
Clinical Departments
Medical and Allied
Cardiology
Chest Medicine
Dermatology
Diabetes, Endocrinology & Metabolism
Gastroenterology
General Medicine
Nephrology
Neurology
Oncology
Paediatric Medicine
Psychiatry
Rheumatology
Surgical and Allied
E.N.T Head & Neck Surgery
Gynecology and Obstetrics
General Surgery
Ophthalmology
Accident and Emergency
Anesthesia & Clinical Care
Breast Diseases
Cardio-Thoracic Surgery
Dentistry & Maxillofacial Surgery
Plastic and Reconstructive Surgery
Pediatrics Surgery
Spinal & Neuro Surgery
Urology
Vascular Surgery
Facilities
The National hospital comprises various facilities to its patients and likewise to their students. It incorporates:
It has a baby daycare center where your babies will be safe and protected.
If you are fitness Enthusiastic, then there is a facility of the Fitness Centre.
It likewise offers Home services to severe patients or elders who can't visit the hospital.
The hospital is enriched with Operation Theatres and the intensive care unit.
It consists of Blood bank and Accident and Emergency services.
National Hospital comprises Nutrients and Food Services while it is likewise active in social services.
Inpatient and outpatient services are also available in the hospital.
It has various clinics and Health care packages for their patients..
Social Services
The Liaquat National hospital offers various services to their patients and fully assist them in overcoming their financial issues. The services incorporate:
Socio-Economic Assistance
Every day various patients visit the hospital for the treatment. Their social service team makes sure to fully cooperate with them by offering their services in terms of financial and social problems. They make sure to help those patients who are out of finances or who are suffering from social problems. More than 100 patients facilities with their services daily.
Consoling of Patients
The Counseling of patients is one of the topmost priorities of this hospital. If the patient is not satisfied, then the aim of the hospital can't be fulfilled. Apart from their treatment, the hospital makes sure to arrange a meeting among doctors and patients. In the meeting, proper consoling is done for the satisfaction of patients and to give them support if they are suffering from any issue.
Family Consoling
The counseling of family is essential on which not every hospital pays attention. The safety and health of a patient is everything for them. They make sure to fully guide their family about the situation of the patient so that they don't show any negligence in the future. The reason for family consoling is, sometimes families are not well educated or well aware of everything. Such families need awareness.
Contact Information
Below is the contact list of this hospital through which you may interact with them in need.
Phone Number = +9221-111-456-456
Address = Stadium Road, Karachi 74800. Pakistan