Fatima Bhutto is a Pakistan-based columnist and writer. She was brought up in Karachi and Syria and attended prestigious institutes to complete her education. She is a harsh critic of Benazir and her husband Zardari and accused them of murdering her father.
Fatima has authored The Guardian and The News among several publications. She has spoken substantially about leadership, particularly about females, the role of violence in press freedom, politics, among several other topics. Undoubtedly, she is a passionate and entertaining speaker. This article consists of every information about her, including Fatima Bhutto Biography.
| Title | Description |
| --- | --- |
| Personal | |
| Name: | Fatima Bhutto |
| In Urdu: | فاطمہ بھُٹّو |
| | |
| Nationality: | Pakistani |
| Residence: | Karachi, Pakistan |
| Education: | Master's degree in South Asian Studies from the School of Oriental |
| Religion: | Islam |
| Profession: | Writer, columnist, journalist |
| Alma mater: | Barnard College SOAS, University of London |
| Website: | http://www.fatimabhutto.com/ |
| Publications: | The title of Bhutto's book 8.50 a.m. 8 October 2005 marks the moment of the 2005 Kashmir earthquake; it records accounts of those affected. She has also written a book of poetry, Whispers in the Desert. A memoir, Songs Of Blood And Sword, was published in April 2010. The Shadow Of The Crescent Moon, her fiction debut, was published in November 2013. A short story titled Democracy was published in February 2015 |
| Born | |
| Date: | 29th May 1982 |
| Place: | Kabul, Afghanistan |
| Family | |
| Parents: | Murtaza Bhutto, Fauzia Fasihudin Bhutto |
| Siblings : | Zulfiqar Ali Bhutto Jr |
| Relatives: | Bhutto family |

Fatima Bhutto Biography
She is a potent speaker with a diversified subject range, including politics and women, democracy challenges, women empowerment, leadership, and South Asia and the Middle East. Her speaking engagements are Merill Lynch, Airbnb, Flight Center, Swedbank, Louis Vuitton, Escada, India Today, Marka, and One Young World.
In 2012 she was picked up to be a young and energetic Global Leader for WEF (World Economic Forum), one of one-hundred and ninety-two Young Global Leaders from fifty-nine countries, and all of them were selected for their professional accomplishment, commitment, and dedication to society, and outstanding leadership.
Since then, her writings have appeared in FT (Financial Times), Vogue India, Vogue UK and Granta, Porter, The New Statesman, The Guardian, and The Nation.
Fatima Date of Birth
She opened her eyes on 29th May 1982 in Kabul, Afghanistan.
Education of Fatima
She completed her secondary education at KAS (Karachi American School). She secured a Bachelor of Arts degree summa cum laude with majors in Asian and Middle-Eastern cultures and languages from 'Barnard College' an associated liberal arts institution of higher education of Kings College (now Columbia University), in 2004.
Fatima Bhutto did Masters in South-Asian Studies from the School of Oriental and African Studies (SOAS) London University in 2005. During her stay there, she authored her dissertation on MRD (Movement for Restoration of Democracy).
Fatima Bhutto Family
Her father, Ghulam Murtaza Bhutto, was a renowned political figure and served as the leader of Al-Zulfiqar. Her mother, Fouzia Faseeh-ud-Din, was a daughter of an ex-foreign affairs official of Afghanistan. Fatima's parents got separated when she was just three years old. Her father kept her with himself and moved her from country to country.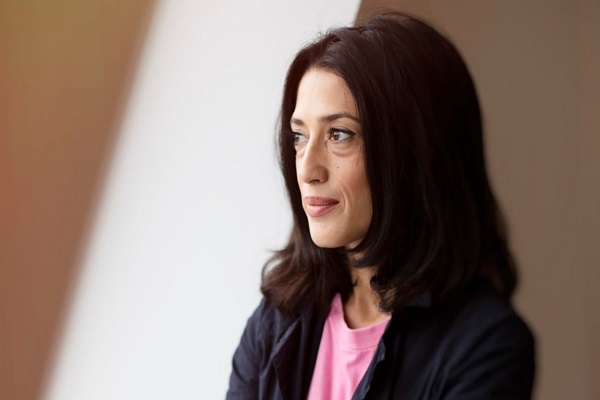 Murtaza met a Lebanese ballet teacher Ghanwa Bhutto in 1989 in Syria and married her. Her half-brother Zulfiqar Ali is a San-Francisco-based artist. She is a granddaughter of Nusrat Bhutto and Zulfikar Bhutto, niece of Asif Zardari and Benazir Bhutto.
In 1996 during the premiership of Benazir, police killed Murtaza. Following the assassination of Murtaza, Fatima's real mother, Fouzia, tried to take her custody but failed.
Career
She published her 1st book entitled 'Whispers of Dessert' in 1998 at the age of fifteen only. Her 2nd book entitled '8:50 AM 8th Oct 2005 marked the moment of Kashmir Earthquake 2005, it recorded accounts of the affected ones.
Songs of Blood & Sword
She authored her family memoir entitled 'Songs of Blood & Sword' and got it published in 2010. In this book, she has narrated the tragedy of her father's death in 1996 and has accused Benazir and Asif Zardari of her father's assassination. She has covered all events she experienced in her teenage period.
Reaction on Memoir
The book generated an angry response in the country. Her relatives and several critics accused her of molding history to form unverified accusations that gave a negative and wrong impression of Pakistan's 1st and only PM Benazir.
She has accused Benazir Bhutto of another murder by stating that she has poisoned her brother Shah Nawaz in 1985 in the South of France. Sanam Bhutto, the sister of Benazir and aunt of Fatima, published her article in Dawn and accused Fatima of falsifying history. Zulfiqar's nephew Tariq Islam also authored his article in Dawn to challenge Fatima's accusations.
Author of Novel & Short Stories
She published her 1st fictional novel entitled 'The Shadow of Crescent Moon' in Nov 2013. The book was listed for Baileys Women's Prize for Fiction in 2014. Her short story entitled 'Democracy' was released under a British Publishing company 'Penguin Books' in 2015.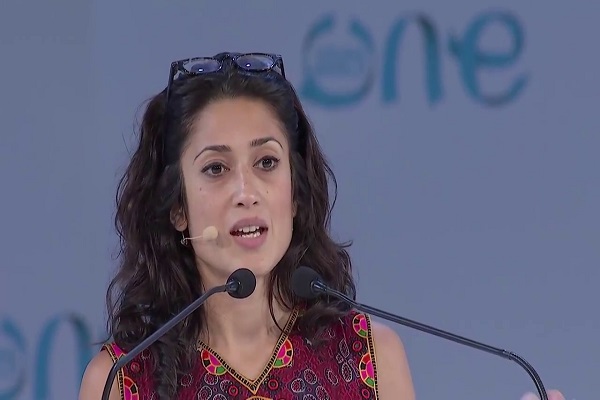 2nd Novel the Runaways
Her 2nd novel, titled 'The Runaways' exploring the journey of three young Muslim men to radicalization got published in 2019. People widely acclaimed this novel for its topic. That same year in Oct, 'New Kings of the World-Dispatches from Bollywood, Dizi & K-Pop' was released. Aw Ta-Shi in FT (Financial Times) reported it as a sharp and stimulating introduction to several pop circumstances appearing from Asia.
Didn't Join Politics
After Benazir's assassination, Fatima was supposed to join politics. In her interview, she said that she prefers to be active through writing and activism instead of through the electoral process.
Fatima Bhutto Bibliography
The Shadow of the Crescent Moon
Whispers of The DesertKarachi
50 a.m. 8 October 2005
Songs of Blood and Sword
New Kings of the World-Dispatches from Bollywood, Dizi, & K-PopNew York
The RunawaysLondon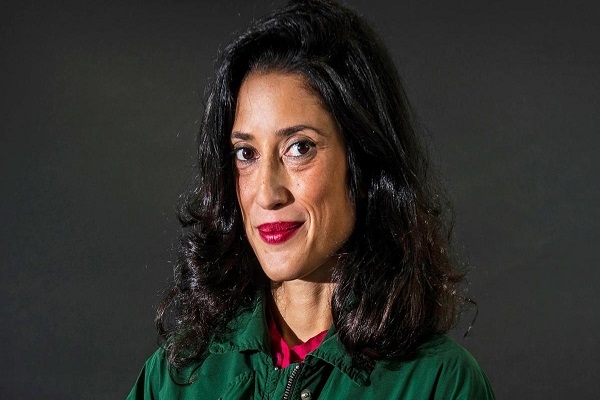 Social Media Handles
Her social media account include
https://www.instagram.com/fbhutto/