ICI Pakistan, formerly Imperial Chemical Industries is a Pakistan-based chemical company located in Karachi. Pharmaceuticals, Polyester, soda ash, and agrichemicals are manufactured in this industry. Younus Brothers Group bought the company from Dutch paints giant Akzo Nobel in 2012 for $152 million. ICI Pakistan stands for Imperial Chemical Industries. This article comprises every detail, including ICI Pakistan History.
| Title | Description |
| --- | --- |
| Details | |
| Location: | Pakistan |
| Landmarks: | ICI House, Kemari, West Wharf |
| Industry: | Chemical |
| Type: | Public |
| Traded as: | KSE: ICI |
| Parent organization: | Lucky Holdings Limited |
| A number of employees: | 1,107 (2014) |
| Headquarters: | Karachi |
| Founded: | 1952 |
| Key people: | Muhammad Ali Tabba |
| Business Type: | MANUFACTURER |
| Categories : | POLYESTER, PHARMACEUTICAL PRODUCTS, PAINTS AND VARNISH |
| Contact Person: | MR. ALI ASRAR HOSSAIN AGA ( Director) |
| | |
| Phone: | +92-21-32313718, 32313719, 32313720, 32313721, 32313722 |
| Address: | ICI House, 5 West Wharf, Karachi. |
| Website: | http://www.ici.com.pk |

ICI Pakistan History
The history of this company goes back to the British colonial period when it was founded in 1944 as Khewra Soda Ash Firm. They built a soda ash production facility with a capacity of eighteen thousand tons/year in Khewra, Punjab. This facility was located near the Khewra salt range in Punjab, where limestone and rock salt, two main raw materials for the production of soda ash, were present.
ICI Pakistan Limited built a USD four-hundred and ninety million PTA production plant at Port Qasim, nearby Karachi, in 1995, which was started in 1998. The company was demerged in 2001 to establish Pakistan PTA Ltd, a subsidiary of the ICI Plc United Kingdom. AkzoNobel, the Dutch paints & chemicals giant, acquired the multinational parent firm Imperial Chemical Industries in 2008.
Vision
The company aims to be a preferred partner by establishing a strong international and local footprint via sustainable development and value creation for all investors.
Mission
Improving people's lives around socio-economic fabric via best approaches.
Values
Their values define them. They provide them with standards by which they can measure themselves. They direct their interactions with clients, distributors, their own people, & the entire world.
Board of Directors
Mohammad Sohail-Chairperson
Amna Abdul Razzaq-Non-Executive Director
Mohammad Ali-Vice Chairperson
Javed Younas-Non-Executive Director
Muhammad Abid-Vice President and Executive Director
Syed Mohammad Shabbar-Independent Director
Khawaja Iqbal-Independent Director
Asif Jooma-Chief Executive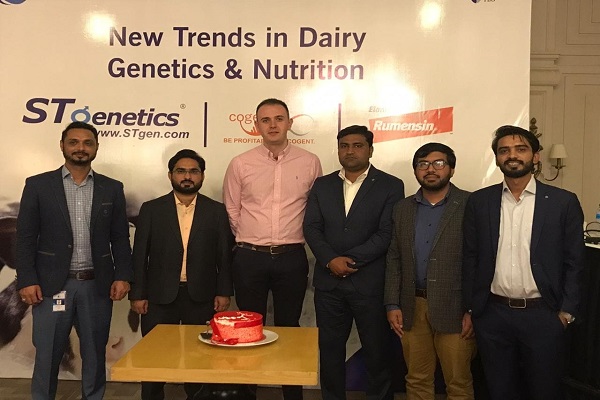 Management
Eqan Ali Khan-General Manager, Strategy, Innovation & Business Development
Fareeha Salah-ud-din-General Manager HR & Administration
Arshad-ud-Din Ahmad-Vice President Agri Sciences & Chemicals
Amir Mehmood Malik-Vice President Pharmaceuticals
Nauman Shahid-Vice President Polyester
Mohammad Abid-Executive Director and Vice President
Nosheen Ahmed-General Counsel, Company Secretary, and Head of Corporate Communications & Public Affairs
Atif Abu Bakar-Chief Financial Officer
Asif Jooma-Chief Executive
Code of Conduct
Business integrity
Bribery and other unlawful business practices are strictly forbidden.
They support free enterprise and insist on strict adherence to trade laws.
As active corporate citizens, they promote involvement in community events and follow all steps to ensure their employees' health and safety, and also environmental protection.
Responsibilities of the Company
Adopt an open communication policy.
Offer equal opportunities as well as a secure, safe, and healthy environment.
Ensure that workers have the right to join associations/unions.
Employees' personal information should be kept safe.
Responsibilities of Employees
Media relationships & disclosures
Corporate identity
Inside information
Protecting their intellectual property
Internet usage
Business travel strategy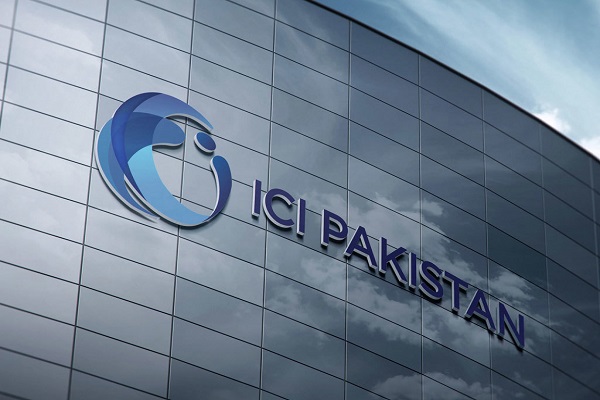 Board Committees
Committee
HR and Remuneration Committee Javaid Younas
Members
Syed Shabbar Zaidi
Mr. Mohammad Ali
Khawaja Iqbal
Committee
Board Audit Committee  Khawaja Iqbal
Members
Asif Jooma
Mohammad Ali
Jawed Younus
Mohammad Sohail
Business
It's not about one industry, one business, one year of success, or only one leader–it's about the versatility of their businesses & individuals who run it that distinguishes them.
Polyester
ICI Pioneered PSF (Polyester Staple Fiber) technology in Pakistan via investing in a twelve-thousand tons/annum. PSF Plant started operating in Sheikhupura in 1982. Polyester is used in clothes, bedding, and cars.
Soda Ash
Though the Soda Ash plant was established in 1939, the commercial production started in 1944. The plant's capacity has been enhanced via an increase in market demand. Today the overall capacity of this plant is 425,000 tons/annum. The business started a 10ktpa plant for the production of sodium bicarbonate in 1995 that was increased to 20ktpa in 2004 and in 2015 it increased to 30 ktpa.
The plant has a capacity of producing five hundred tons/day of dense Na2CO3.H2O that is an important raw material for the production of glass. The plant is fulfilling Pakistan's seventy percent requirement of Soda Ash. Local equipment and raw materials are utilized in this business. The plant is situated in Khewra.
This business produces three types of products:
Dense Ash
Light Ash
Refined Sodium Bicarbonate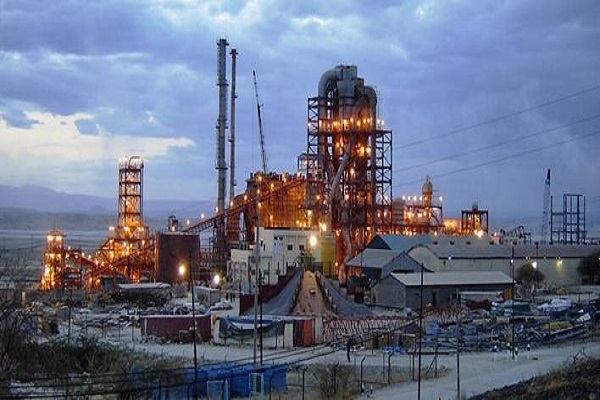 Life Sciences
This business has 2-divisions: Animal Health and Pharmaceuticals.
AgriSciences & Chemicals
ICI Pakistan Agri-Business and Chemicals consists of Specialty Chemicals and General Chemicals and also the agricultural products ranging from pesticides to seeds. The General Chemicals Section has polyurethanes and trading and is engaged in the distribution, sale, manufacturing, and import of industrial chemicals.
The trading segment has a portfolio of 14-product groupings having more than two-hundred and fifty variants/products including its trading partners like Huntsman Tioxide, Nalco, Ineos Chlor, Huntsman Polyurethanes, National Starch, and Chemicals strengthened by imports of related product lines from firms in the Far East, Europe, and the USA.
This Segment provides a wide range of products used in a variety of applications such as cement, power, paints, textiles, pharmaceuticals, food and beverage, personal care, solvents, footwear, household appliances, and detergents.
Infant Milk
The company is distributing, marketing, and importing the 'Morinaga Milk Industry' of baby milk formula goods of Japan under the name NutricCo Pakistan since 2014.
ICI Pakistan Factories
ICI factories are located in the following cities:
Hattar
Khewra
Karachi
Lahore
Sheikhupura
Social Media Handles
The social media accounts include
https://www.facebook.com/icipakistanlimitedofficial/
https://twitter.com/ICIPakistanLtd
https://www.instagram.com/icipakistanltd/