ICI Pakistan now operates as an independent business unit within Younus Brothers Group one of the largest conglomerates in the country with interests in Textiles, Cement, Energy, Health and Chemicals.We are one of the largest quoted companies on the Karachi, Lahore and Islamabad Stock Exchanges
We have a paid up share capital of Rs 1.39 billion.
Our turnover in 2010 was Rs 39.53 billion and profit before tax was Rs 3.73 billion.
Our company employs around 1300 permanent staff members.
Our four businesses, Polyester, Soda Ash, Chemicals and Life Sciences, manufacture and sell a wide range of industrial and consumer products. These include:
Polyester Staple Fibers
POY Chips
Light and Dense Soda Ash
Sodium Bicarbonate  
Specialty Chemicals
Polyurethanes
Adhesives
Besides the above we also manufacture a wide range of pharmaceutical and animal health products and are also engaged in seeds marketing and trading in various specialized chemicals for use in industries across Pakistan.[1] ICI Pakistan Limited
| Title | Description |
| --- | --- |
| Details | |
| Location: | Pakistan |
| Landmarks: | ICI House, Kemari, West Wharf |
| Industry: | Chemical |
| Type: | Public |
| Traded as: | KSE: ICI |
| Parent organization: | Lucky Holdings Limited |
| Number of employees: | 1,107 (2014) |
| Headquarters: | Karachi |
| Founded: | 1952 |
| Key people: | Muhammad Ali Tabba |
| Business Type: | MANUFACTURER |
| Categories : | POLYESTER, PHARMACUTICAL PRODUCTS, PAINTS AND VARNISH |
| Contact Person: | MR. ALI ASRAR HOSSAIN AGA ( Director) |
| Products & Services: | PAINTS AND VARNISH, POLYESTER STAPLE FIBRE, PHARMACUTICAL PRODUCTS, CHEMICALS,SODA ASH,SEEDS |
| Phone: | +92-21-32313718, 32313719, 32313720, 32313721, 32313722 |
| Address: | ICI House, 5 West Wharf, Karachi. |
| Website: | http://www.ici.com.pk |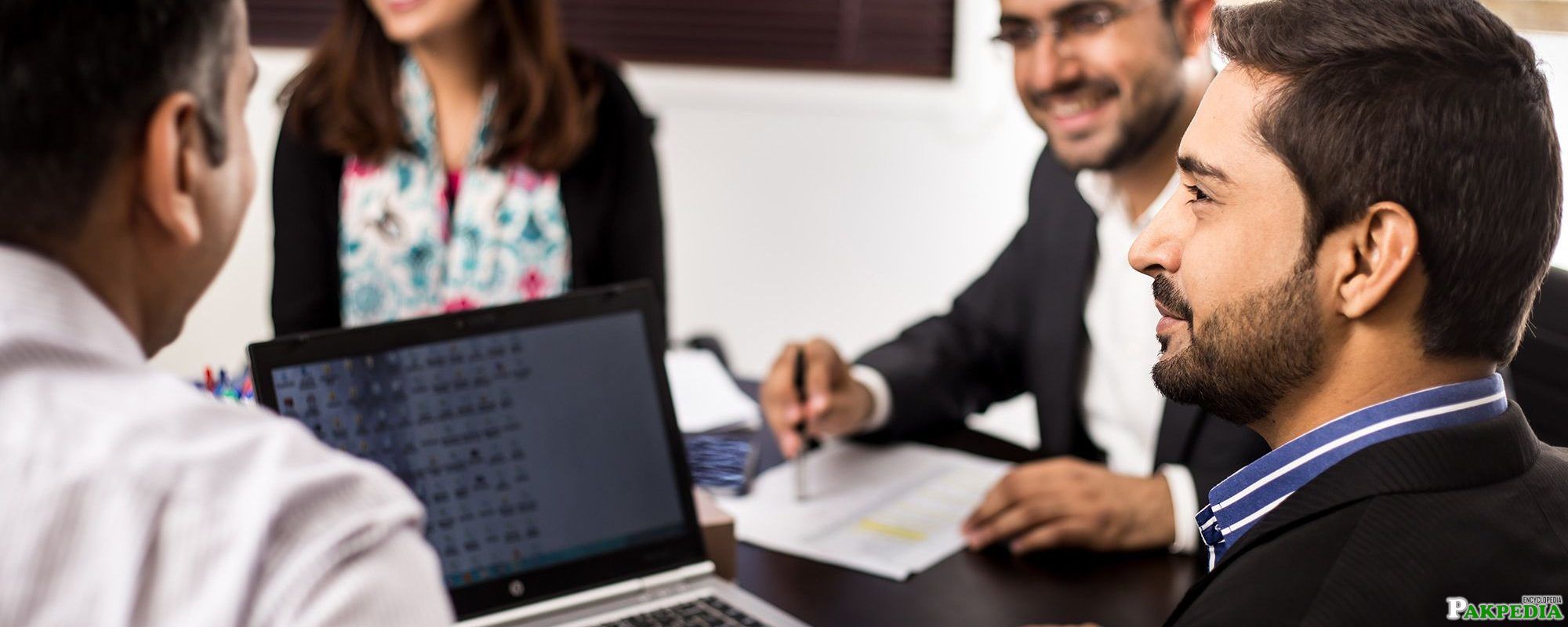 History

ICI Pakistan Limited was set up as a public limited company in Pakistan in 1952. ICI's presence in this part of the world, however, predates the formation of the public limited company and indeed, Pakistan itself. The Khewra Soda Ash Company, a predecessor of ICI Pakistan Limited, set up a soda ash manufacturing facility in Khewra in 1944 with a capacity of 18,000 tonnes per annum. This facility was sited next to the salt range as rock salt and limestone; two key raw materials for manufacturing Soda ash were available here in abundance.ICI Pakistan operates diverse businesses and services to a number of industries in Pakistan, including Textiles, Glass, Pharmaceuticals, Agriculture and Livestock, Construction, Automobiles, Chemicals, Cement, Fertilizer, Rubber, Detergents, Footwear, Food, Beverages and Leather, with back-end relationships in twenty three countries.
Today ICI Pakistan's four businesses, Polyester, Soda Ash, Life Sciences and Chemicals manufacture and sell a range of industrial and consumer products. These include Polyester Staple Fibres, POY Chips, Light and Dense Soda Ash, Sodium bicarbonate, Specialty Chemicals, Polyurethanes, and Adhesives and arranges manufacture, on a toll basis, of Pharmaceutical and Animal Health products. It also markets Seeds and in addition is engaged in trading in various specialized chemicals for use in industries in Pakistan.
In 1995 ICI Pakistan Limited set up a USD 490 million PTA manufacturing facility at Port Qasim, near Karachi, which was commissioned in 1998. In 2001, the business was demerged to form Pakistan PTA Limited, a subsidiary of ICI Plc UK. ICI Pakistan is one of the largest quoted companies on the Karachi, Lahore and Islamabad Stock Exchanges with a paid up share capital of Rs 1.39 billion. The company has around 1,294 permanent employees and the same numbers of people provide services through contractual arrangements.[2] IcI Pakistan history
Soda ash
While the soda ash plant dates back to 1939, commercial production began in 1944. Over the years the capacity of the plant has been increased through expansion in line with market demand. The total capacity of the plant today is 350,000 tons. In 1995, the business commissioned a 10ktpa plant for the manufacture of Sodium bicarbonate, which was further expanded to 20ktpa in 2004. Besides, the business also produces 250 tons per day of dense ash (Na2CO3.H20), which is an essential raw material for glass making.[3]Business Soda  ash ICI Pakistan  
ICI Pakistan's soda ash business caters to approximately 70% of the country's total Soda Ash requirement. The Business mainly uses indigenous raw materials and locally made equipment. The plant is located in Khewra, near the salt range.
Life Sciences
The Life Sciences Business consists of three divisions; Pharmaceuticals, Animal health and Agri-Division
Polyester
ICI Pakistan pioneered Polyester Staple Fibre (PSF) technology in Pakistan through its investment in a 12,000 tonnes per annum PSF Plant commissioned in 1982 in Sheikhupura, near Lahore.[4] Polyester ICI Pakistan 
Chemicals

ICI Pakistan Chemicals Business consists of General Chemicals and Specialty Chemicals (formerly Uniqema).
The General Chemicals Segment includes trading and polyurethanes and is involved in the import, manufacturing, sale and distribution of industrial chemicals. The trading segment comprises a portfolio of fourteen product groupings with over 250 products/variants, including trading partners such as National Starch & Chemicals, Huntsman Polyurethanes, Ineos Chlor, Nalco, Huntsman Tioxide, supplemented by imports of complementary product lines from companies in the USA, Europe and the Far East. This Segment markets a product range used for various applications including power, cement, textiles, paints, pharmaceuticals, personal care, food & beverage, solvents, detergents, footwear and household appliances.
Regional Office
Address : ICI Building, 63 Mozang Road, Lahore.
Landmarks : British Council, Mozang Road, Queens Road, Sir Ganga Ram Hospital
City : Lahore
Fax : +92-42-36302685
UAN : +92-42-111100200
PABX : +92-42-36311271, 36311272, 36311273, 36311274, 36311275, 36311276, 36311277, 36311278, 36311279, 36311280, 36311281, 36311282
Regional Office
Address : Serena Hotel, Club Road, Faisalabad.
Landmarks : Club Road, Serena Hotel
City : Faisalabad
Phone : +92-41-2619170, 2619420
Fax : +92-41-2618659
UAN : +92-41-111100200
 Regional Office
Address : Saleem Plaza, Jinnah Avenue, Blue Area, Islamabad.
Landmarks : Jinnah Avenue, Saleem Plaza
City : Islamabad
Phone : +92-51-2825691, 2825692, 2825693, 2825694
Fax : +92-51-2274238
UAN : +92-51-111100200
Factory
Address : Plot No. 3A, Industrial Area, I-10/3, Islamabad.[5] ICI Pakistan Factory
Landmarks : Industrial Area
City : Islamabad
Phone : +92-51-4446593, 4447946
Fax : +92-51-4447968
UAN : +92-51-111551111