Generation Brand
Generation was founded in 1983 by Nosheen Rehman and Saad, a husband and wife duo, to meet the growing desire for affordable, stylish, and fashionable clothes among urban Pakistani women. Today, this duo's ideology and planning have resulted in a renowned ready-to-wear women clothing brand that delivers new products to their outlets a few times a week, without any repetitive designs.
The Generation Woman is now an iconic symbol for this vision, a woman who honors her family's legacy while maintaining a constant undertone of creativity and innovation. This brand's story starts with a family and progresses with the idea of expanding on that family, whether it's with clients, students, workers, or others.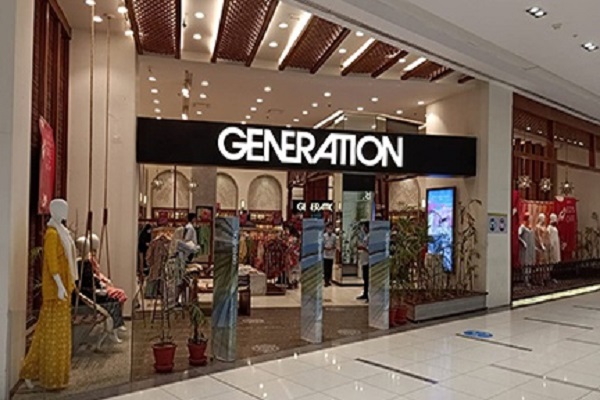 Generation Brand History
1983
The 1980s were critical years in shaping Pakistan's political climate, which continues today. While the wave of feminism was gaining popularity worldwide, Zia Ul Haq's administration attempted to drive women behind closed doors. Nosheen Rehman and Saad, an innovative partnership, choose to listen to the voice of truth.
Saad and Nosheen inherited their family's passion for material and fabric innovation and started their business of providing modern but distinctly Pakistani apparel for future women. Shalwar Kameez's silhouette was reinvented, and cotton-based clothing took the place of polyester.
1984
The Rehman's experimented with several novel ideas in their early days, introducing the widely used pattern of four seasonal collections, pledging never to repeat its designs, and constantly moving towards newness and innovation in fashion. Flying in European designers to design special collections for the business, as well as presenting the idea of sizing in all ready-to-wear dresses.
One of these partnerships resulted in the 'Brushstroke' collection, which included statement prints and edgy, sporty detailing, but they soon discovered that the public preferred the designs made in-house by the duo.
1985-1986
Generation is not only famous for its creative designs but also for its innovative and perfectly executed photoshoots. The 'Colors of Earth' range was based upon the concept of optimism and hope, with skillfully crafted traditional crafts like Ajrak, Tie-dyeing, block-printing, and Rilli gathered from all around Pakistan serving as its communication language.
In just three years, generation Brand had gained enough admiration and success to launch standalone outlets in Fortress Stadium and Liberty in Lahore.
1987
In 1987 their clothing choices like suit jackets, shoulder pads, and menswear designs gained popularity. Generation organized a 1st fashion show in Pakistan. Students, friends, and even well-known figures from the media sector volunteered to walk on the ramp in a collection that portrayed the woman of the future at Kinnaird College.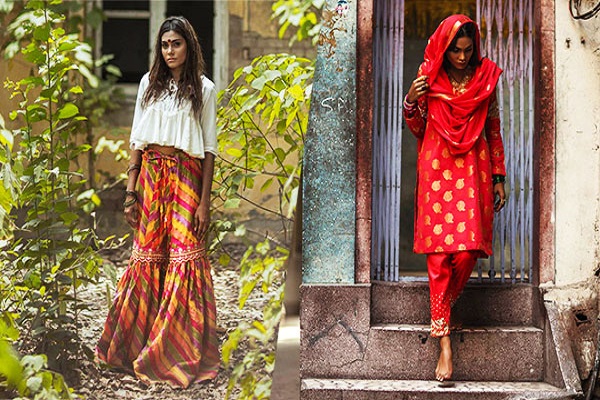 1988
Generation started to say goodbye to the clothing trend marked the 1980s. The 'Banjaran' series, presented at Ménage, included vibrant and colorful Ghaghris (skirts) with Bedouin details like color blocking, tartan checks, Rilli patchwork, and hand-woven Ikats.
The event was especially memorable because the models walked the ramp with Matkas carefully balanced on heads, which received great applause from the audience.
1989
With the brand being the country's 1st of its type retail experience, it's no wonder that it also pioneered the concept of a grand sale event. It happened for the 1st time that products were marked down so drastically, starting at 25-30 percent and then reaching 60 percent.
Women were delighted. What can be better than beautiful, appealing clothing at an unbelievable price? These sales established the yearly sale schedule being followed throughout the country today.
1992
Nosheen Khan Rehman designed an entire Chunri based collection obtained from a small area of Interior Sindh, with an eye for indigenous artistry. The collection, which included Resham, a rising talent at the time, became immensely popular and single-handedly restored a cottage industry.
1995
The desi aesthetic was further developed in the 1990s, with increased experimentation in material and fabric. Generation Brand started creating its fabrics, offering crinkle, yarn-dyed checks, velvets, denim, organza, and jacquards, to the markets. In addition, the color palette started to fully embrace the 90s vibe, with neutral and earthy tones replacing bright hues.
Fully embroidered pieces from the "Kashmir Story" series readily fit into formal wear's 'designer' section. With rising demand, the factory shifted to a purpose-built building on Ferozepur Road in Lahore, the 1st of its type, to cater only to ready-made clothes for women, encompassing over 30,000 ft. of covered space.
2002
Generation hired its 1st ever team of fashion designers from PSFD (Pakistan School of Fashion Design), whose aesthetic was fully reflected in the 'Mandarin' collection, that paired cheongsam-inspired short shirts with bell-bottoms & boot cut bottoms that took international inspiration too. Due to increasing demand in KPK, the brand opened its 1st retail store in Peshawar.
2005
By the summers of 2005, the fitted silhouette had become all-over, leaving women who liked to wear modestly with little options. Generation reintroduced its iconic hand-embroidered shirts, which had become popular among women of all body types, ages, and sizes.
In the same year, Nosheen and Saad Rehman's daughter joined the brand by joining the design team after completing her graduation from (LCF) London College of Fashion.
2006-2019
Generation brand continued reaching heights of success by introducing innovations and variety in women's wear. In 2006 the brand introduced its fusion of East and West to fill the gap by launching fusion wear, Kurtis, tops, and tunics with desi aesthetic. In 2008 Generation became 1st Pakistani retail brand that introduced Formals range with hand-worked embroidery techniques like Naqshi work, Sitara, and zardozi.
In 2013 the brand launched its velvet collection with hand embroidery. The opening of various retailers in the vicinity of Generation and the introduction of digitally printed shirts created an environment of competition for Generation. To withstand this pressure, the brand hired fresh graduates of PIFD in 2014 and a Marketing department was established to rethink fashion advertisements.
Abdullah Haris started campaigns for Generation. In 2016 the brand launched its mega campaign 'Step Outside' inspired by a feminist activist and author Shilpa Phadke. That same year Khadija Rehman introduced her 1st collection, 'A Dot that Went for a Break.'
In 2017 the brand launched another campaign entitled 'Greater than fear' and featured females of different ethnicities, ages, and professions. In 2018 Generation launched its store at Packages Mall, facilitating residents of Lahore. In 2019 Generation introduced its new campaign, 'No Nonsense Nighat,' to add desi-ness to the twenty-first century.
Generation Brand Collection
Kurtas
Embroidered
Solid
Printed
Hand Made with Love
Tops
Embroidered
Solid
Printed
Sweaters
Formals
Formal Kurtas
Saris
Formal 2-Piece
Formal 3-Piece
Suits
2-Piece
3-Piece
Embroidered
Hand Made with Love
Bottoms
Ghararas
Tights
Shalwars
Trousers
Accessories
Parandas
Pakol
Face Masks
Bags
Scrunchies
Undershirt
Dupattas
Services Offered by Generation
1- Store Pick-up
Add the desired item to the cart and move to checkout – if the item is available in stores, the customer would see a store pick-up option and then choose your desired store location. An order confirmation email will also be sent to you. Your order will be prepared the same day if you place it by 6 p.m. or earlier. If you order after 6 p.m., it'll be ready within two h of the store opening the next day.
2- Loyalty Card
Customers could get a loyalty card after shopping at Generation and can enjoy its benefits like referral points, joining bonuses, birthday gifts, points redemption, annual bonus, and early access to new launches and sale dates.
3- Order through WhatsApp
Get your desired articles without visiting the store by placing an order on WhatsApp, and get your order at your doorstep within 48 hours. The WhatsApp number for different cities are:
Lucky One Mall-Karachi: 0348-2119897
Fazal Center-Gujranwala: 0349-1691779
Mall of Multan-Multan: 0344-7847817
Dolmen Mall-Karachi: 0341-4346972
Saddar-Rawalpindi: 0348-1839930
Zamzama-Karachi:0342-7838628
University Road-Peshawar: 0348-3113351
Mediacom Center-Faisalabad: 0346-1322354
Packages Mall-Lahore: 0340-8921089
Gulberg-Lahore: 0343-3635538
Emporium Mall-Lahore: 344-7662275
Store Locations
The generation has its outlets in the following Pakistani cities:
Karachi
Lahore
Islamabad
Rawalpindi
Faisalabad
Peshawar
Gujranwala
Multan
Frequently Asked Questions
Q: What is a Generation brand?
A: Generation is a leading clothing brand established by a husband-wife duo who revolutionized the fashion industry with their creative and innovative clothing designs for females.
Q: Who is owner of Generation?
A: Saad Rehman and his wife Nosheen Rehman are owners of this leading brand.
Q: Why is Generation famous?
A: Generation has earned popularity not only because of its innovative designs but also for its unique and beautifully performed photo shoots.
Contact Information
Telephone # +92-42-32500964
E-mail: [email protected]
Social Media Handle
https://www.generation.com.pk/