Expensive Cars List
Automobile companies offer a diverse range of beautiful and unique cars worldwide. These cars are elegantly designed, representing the company or brand that has built them. There was a time when most expensive cars used to be associated with expensive car brands like Ferrari if someone wanted to feel like James Bond, Aston Martin.
Even though they remain attractive to many, the ultra-wealthy are moving ahead to select cars costing millions of dollars. At the same time, sports lover prefers expensive sports car that offers them a high horsepower and the best gas mileage. This article covers all the details about the top 10 most expensive cars.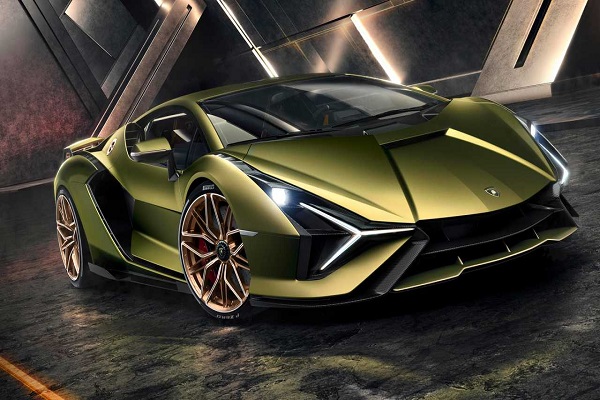 Top 10 Most Expensive Cars
Whether it's Rolls or Lamborghini, automobile manufacturers don't disappoint when it comes to manufacturing the world's most beautiful and luxurious automobiles. These expensive cars provide class, comfort, powerful engines, and much more. The nice expensive cars in the world are listed below:
Rolls-Royce Boat Tail
Buggati La Voiture Noire
Buggati Centodieci
Mercedes Maybach Exelero
Buggati Divo
Koenigsegg CCXR Trevita
Lamborghini Veneno
Buggati Chiron Super Sport 300+
Lamborghini Sian
Pagani Huayra Roadster BC
1- Rolls-Royce Boat Tail
Rolls Royce is recognized for its expensive luxury cars. The new Boat Tail is an impressive successor to the stunning Sweptail, a luxury automobile launched in 2017. The Sweptail has a price tag of $12.8 million. The price has yet to be announced by the company, but rumors suggest that the Boat Tail will cost $28 million.
The exterior of this luxurious car is two-toned, which makes it unique from other cars, and its interior features a "hosting suite" having a built-in champagne fridge and sun umbrella, adding it to the category of fancy expensive cars.
2- Buggati La Voiture Noire
A quad-turbocharged eight-liter W16 engine powers the Buggati La Voiture Noire. It has a power output of 1479 hp and a torque output of 1600 newton meters. It may be difficult to accept, but this car has six exhaust tips. In addition, the new Buggati La Voiture Noire features radical wheels, a bespoke fascia, and a backlight badge that spells out the Buggati name, indicating that it is Buggati.
It symbolizes elegance and sophistication and offers technology, luxury, speed, and aesthetics.  The price of this black Atlantic is 18.7 million dollars, and add it in the category of most expensive luxury cars.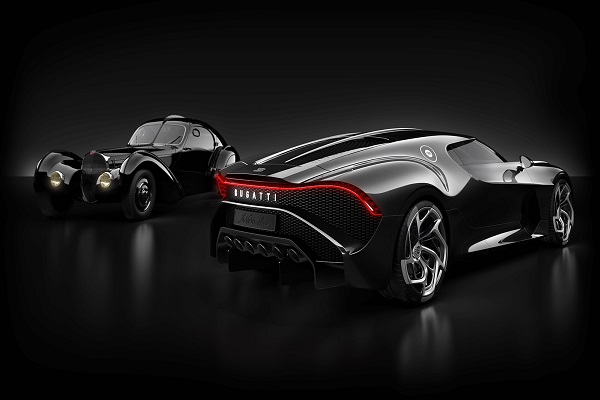 3- Buggati Centodieci
The Centodieci is a rare car that Buggati debuted at Pebble Beach car week. The Centodieci honors Bugatti's recent history while continuing the brand's 110-year reputation of exceptional performance and design. The Centodieci-Italian for 110 – is a Bugatti recreation of the famous EB110. The Centodieci, influenced by the traditional model, pushes the boundaries of innovation with its outstanding performance and innovative design.
With its updated take on the iconic wedge design and the classic W16 engine, the Centodieci gracefully brings the EB110 into the new century. Only ten of these limited-edition automobiles were made, and each one is distinguished by faultless grace and beauty, converting the Centodieci into artistic work.
4- Mercedes Maybach Exelero
German unit of Goodyear 'Fulda', designed the Exlero in 2004 for testing its new tires. The Exelero is built on the same frame as the Maybach and features the twin-turbo V12 engine that delivers 1,020 Newton-meters of torque and 690 horsepower.
This supercar has been expertly built to avoid aerodynamic stress. Resultantly, it would accomplish its goal with maximum efficiency and efficacy. This is a powerful vehicle weighing 2,660 kg. The Exelero has a top speed of 218 mph which is amazingly fast compared to other cars.
5- Buggati Divo
Divo possesses many features that justify its extra cost even while it shares much with its less expensive version, the Chiron. Bugatti used carbon fiber intercooler, lighter wheels, and removed some noise deadening to make the Divo seventy-seven pounds lighter in weight than the Chiron.
Despite possessing the same fifteen-hundred hp as the Chiron, the Divo features a different aerodynamic setup that allows it to be eight seconds faster on the Nardo test track. The car would be built in forty pieces, and each piece would cost $5.8 million.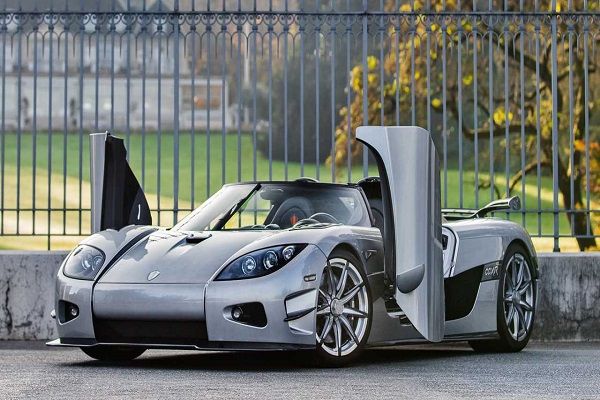 6- Koenigsegg CCXR Trevita
In the Swedish language Trevita means '3-whites.' The carbon bodywork of Koenigsegg is known for its perfection and uniqueness throughout the world. Before Trevita, tires manufacturers used black carbon fibers only. But for Trevita manufacturing, Koenigsegg made a fiber-coated solution that transformed the black fibers to silvery white.
The sunshine falling on Trevita looks like small white diamonds are placed inside the carbon bodywork. The Trevita features an Inconel exhaust, airbags, paddle-shift, multimedia system, hydraulic lifting set-up, and carbon rear-wing. Trevita costs $4.8 million.
7- Lamborghini Veneno
Between 2014 & 2015 Lamborghini manufactured only fourteen Venenos. Each costs $ 4.5 million based on the features selected and was launched in both coupe and convertible versions. Lamborghini then installed the more powerful Aventador's V12 engine model that produces 509-pound feet and 740 horsepower in just 2.9 seconds, making it the most expensive Lamborghini ever made.
8- Buggati Chiron Super Sport 300+
When Bugatti announced that a new edition of the Chiron had crossed the three-hundred mph barrier, it caught the attention of the whole automotive industry. The SuperSport 300 + was designed as a road-legal version to honor the occasion. The SuperSport 300+ is a gorgeous variant of the Chiron, with sliding bodywork and a lovely stripe pattern.
It's limited to only thirty units. The Chiron Super Sport 300+'s bodywork has been widened and aerodynamically engineered for high speeds. A precise balance of minimum downforce and drag improves stability and performance. The supercar costs $3.9 million.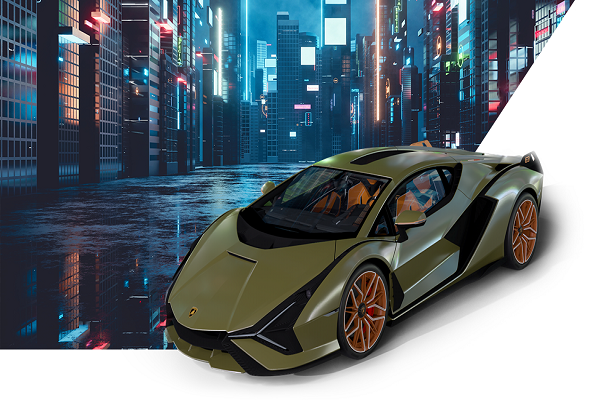 9- Lamborghini Sian
The Sian is linked to the future of Lamborghini in various ways. Despite Aventador SVJ based, it is the brand's 1st electrified option. This car features a forty-eight-volt hybrid system, 6.5 liter V12. The system's total output is 819 hp, marking it the most powerful model of Lamborghini.
Lamborghini would make only sixty-three models, and every model would be costlier than Aventador SVJ, costing 3.6 million dollars.
10- Pagani Huayra Roadster BC
The Huayra Roadster BC is a road monster having eight-hundred hp and 774 pound-feet torque. Pagani surprisingly increased Huayra's hp by fifty percent compared to its coupe version owing to its twin-turbocharged six-liter V12. Pagani is constructing only forty pieces costing $3.5 million.
Apart from that, there are some cheap cars that look expensive like 2020 Audi A3, 2019 BMW X1, 2019 Genesis G70, 2017 KIA Cadenza, 2014 Mercedes S-Class, 2013 Cadillac ATS, 2011 Porsche Cayman, 2008 Jaguar XK, 2005 Cadillac Escalade, 2002 Maserati Spyder, Mazda MX-5 Miata. Any wiser car lover would like to invest his money in these less expensive cars and enjoy the ride and rich looks.
Most Expensive Cars to Maintain
While purchasing a car, most buyers overlook the major car expenses like diagnostics, service campaigns, unplanned repairs, and software updates that add to the cost. Some of the most expensive cars to maintain are:
Porsche 911
Ram 3500
Ram 4500
Audi R8
Land Rover Defender
Chevrolet Corvette
Jaguar F-Type
Land Rover Range Rover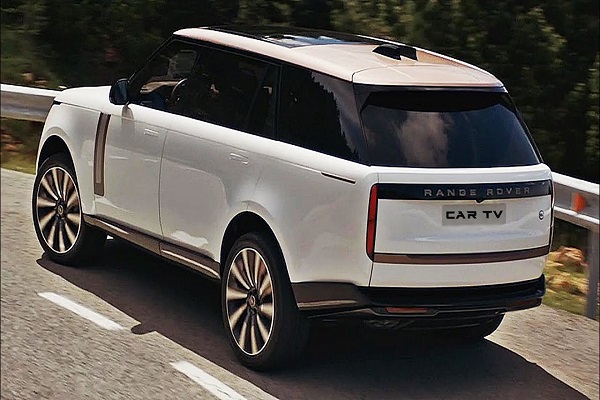 Least Expensive Cars to Maintain
When a customer starts a car buying journey, the entire focus is kept on the price of that car, forgetting the maintenance cost. The vehicle that is looking like a great deal could prove money wastage in the future due to the maintenance cost. So, a little research before buying would prove very beneficial in saving money. Some of the least expensive cars to maintain are:
Nissan NV
Mitsubishi Mirage G4
Chevrolet Sonic
Kia Sportage
Kia Sorento
Honda Fit
Chevrolet Trax
Hyundai Tuscon
Honda Civic
Honda Accord
Honda Fit
Toyota Camry
Toyota Avalon
Nissan Altima
Hyundai Elantra GT
 Frequently Asked Questions
Q: Why are used cars so expensive?
A: Due to a labor deficit, the amount of new vehicles being manufactured has been reduced, and due to this reduction, people are not willing to sell their used vehicles. As a result, secondhand cars are scarce, increasing the price.
Q: Why are rental cars so expensive?
A: High demand and low supply have increased the prices of rental cars. Chip shortage and coronavirus crisis are the main causes of low supply.
Q: Why are electric cars so expensive?
A: The battery of an electric car enhances its cost as battery production is an expensive process, and materials required in the production are also expensive.
Q: What is the most expensive brand of cars?
A: Pagani Automobili is the most expensive car brand.
Q: Why are new cars so expensive?
A: The global scarcity of microchips required for new automobiles has driven up new car prices. During the COVID-19 outbreak, chip suppliers closed down their factories to protect their employees.
Social Media Handle
https://www.facebook.com/expensivescars